Is a Coronavirus Vaccine on the Horizon?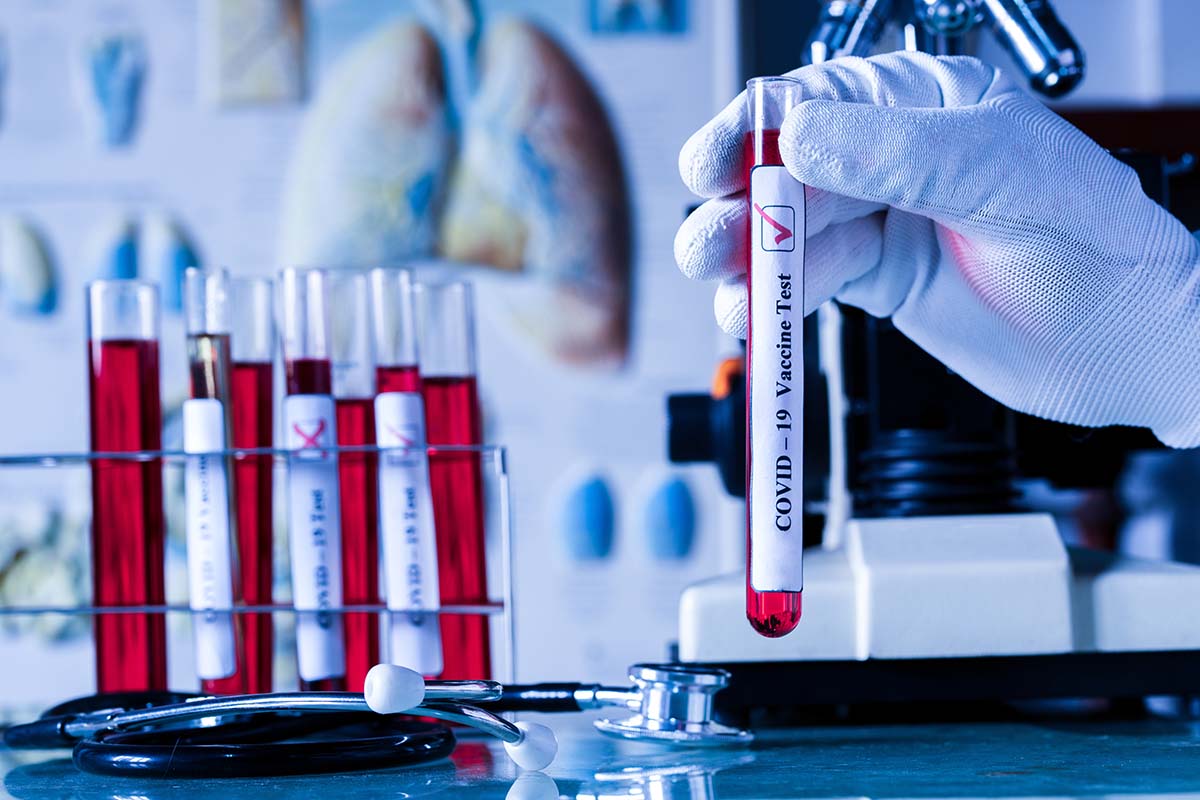 As more outbreaks of the coronavirus are being reported and states move backwards in recovery, businesses and individuals wait for a vaccine to end the pandemic. Researchers are racing against time to develop one that is effective, but when can the public expect it to be available?
Vaccines in the Pipeline
Over 140 teams are working to develop a vaccine that will work against COVID-19. There are five stages from the first development of a vaccine before people can expect to get it. The first stage is the pre-clinical where researchers are continually adjusting the vaccine, recording data and testing on animals. Currently, there are 140 vaccines in this stage for the coronavirus, according to WHO.
Phase 1 is when the vaccines are placed in small trials focused on safety. There are 19 vaccines in this phase now. Phase 2 is an expanded version of Phase 1 with a larger group. There are 11 vaccines in this phase. The third phase is a large-scale trial for effectiveness. At this stage, the researchers are looking to see if the vaccine works for its intended use. Three vaccines are in this phase now.
The last phase is when the vaccine is approved for use. There are none in this phase. These stages usually take years before they are ready to be produced for the public, which also takes time. Researchers are hoping to speed up that timeline with a vaccine ready for use by 12 to 18 months.
The way a vaccine works is by copying the virus in a small way to stimulate the immune system to build antibodies against it. Since the vaccine is given to people who are otherwise healthy, there are stricter safety standards.
Vaccines in Progress
A Chinese company is the furthest along on a vaccine, which is now in Phase 3 in Brazil. A second vaccine was developed by the University of Oxford along with AstraZeneca which is in a combined trial for Phase 2 and 3 in the UK. It has also moved into Phase 3 in Brazil and South Africa.
An American vaccine is also in development from Moderna, a biotech company. This company is taking a different approach by using messenger RNA to trick the body into producing the proteins needed for the virus on their own. This type of vaccine has never made it to approval for an infectious disease. Moderna hasn't ever had a product go to market before. However, if it works, supporters say it will be easier to mass produce it than with other vaccines.
Another option is with University of Melbourne and Murdoch Children's Research Institute. In this trial, which is in Phase 3, a tuberculosis vaccine is being tested. Researchers don't think it will prevent COVID-19, but it could improve the immune system's response.
With what information is available, it appears that there are several possibilities for a future vaccine. However, none of them will be available within the next few months. If the first ones don't succeed, at least there are others in earlier phases which may prove more powerful.
Pfizer Vaccine for COVID Shows Positive Trial Results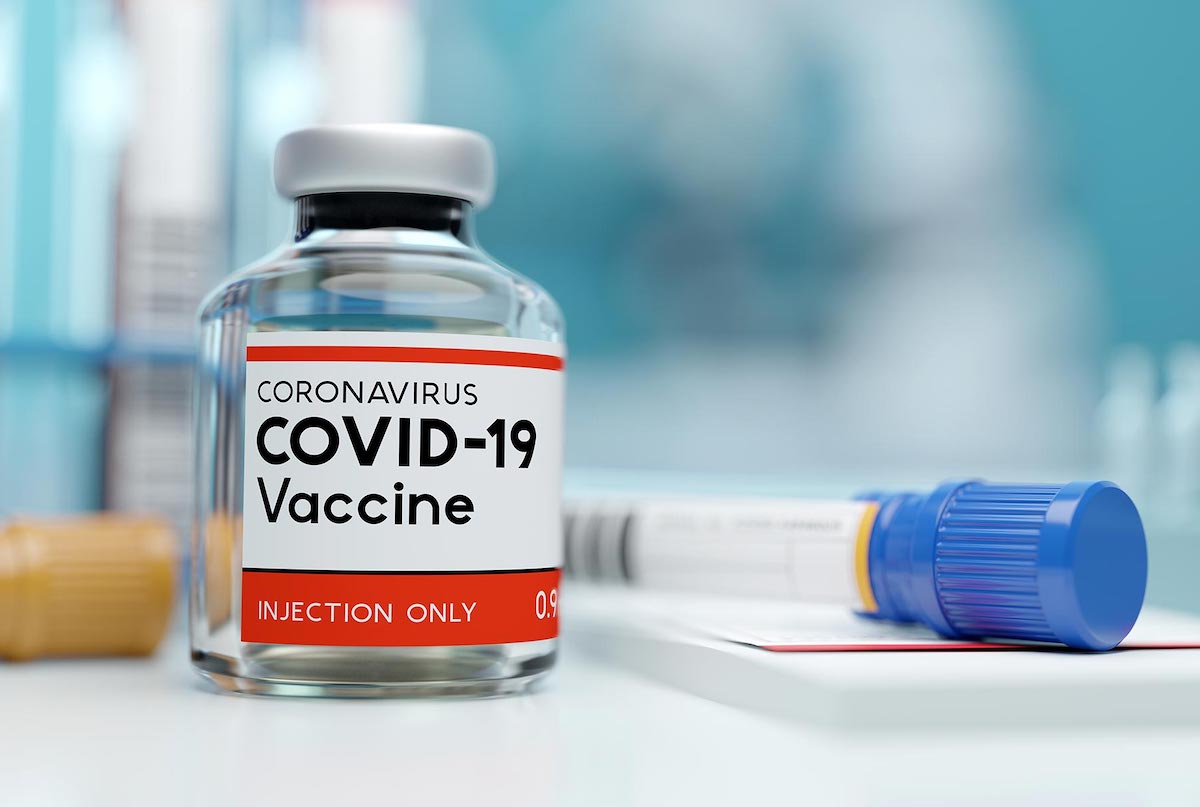 Scientists working on what is known as BNT162b1 say the new vaccine shows promise for COVID-19. This vaccine is based on RNA gene technology, which has been deemed to be cutting edge.
Researchers claim that it created a strong immune response in those who participated in the study. The response continued to increase with the second dose and the amount given.
Trial Results
The research trail was led by Pfizer Inc. a pharmaceutical company. RNA is a geneticcode that triggers the immune system when it encounters a virus. Strategies for vaccines that utilize RNA are generally considered to be safe, which helps increase the speed of developing a vaccine.
The trial was a small one of only 45 participants. They were all adults who were determined to be healthy. They were between 18 and 55 years of age. Half of them were given a dose of the vaccine at either a low, medium or high dose. The other half were given a placebo.
Those that received the vaccine showed an immune response with a higher response for those who took the larger dose. A second booster continued to improvethe immune system.
It was also noted that participants tolerated the vaccine relatively well. They did notice soreness where the vaccine was injected. Participants reported headache, fatigue, fever and issues with sleeping which all cleared up within a week after being vaccinated.
Scientists look at this study as good news for battling the coronavirus. However, a phase 3 trial will be necessary, which will test the vaccine on a larger population to determine its true effectiveness as well as safety and preferred dosage. The study showed a higher number of antibodies for those participants even than what peoplewho are recovering from the virus have. However, the phase 3 trial will show how effective the vaccine will be in real life when a vaccinated person is in contact with the virus.
Numerous Vaccines in Trials
There are dozens of vaccines in various stages of the trials. Phase 1 and 2 are the early stages with testing on limited participants. Phase 3 is the final stage and features a much larger trial to determine safety. This trial can take several months, and the information must be presented before the US Food and Drug Administration will approve it for use on the general population.
Many drugs make it through the first two trials only to have poor results in phase 3. While this information for the Pfizer vaccine shows promise, the average patient won't even know if it will be available for the general public for some time. Once it is approved, the manufacturer will have to develop large quantities of the vaccine to
provide to the population. Best estimates are still sometime in 2021 before there is a vaccine available to prevent COVID-19. Until then, other precautions are recommended to reduce the spread and fatalities for the coronavirus. Updates on this and other vaccines will be provided as the research team continues through theprocess.
Metformin as Potential Protector from COVID-19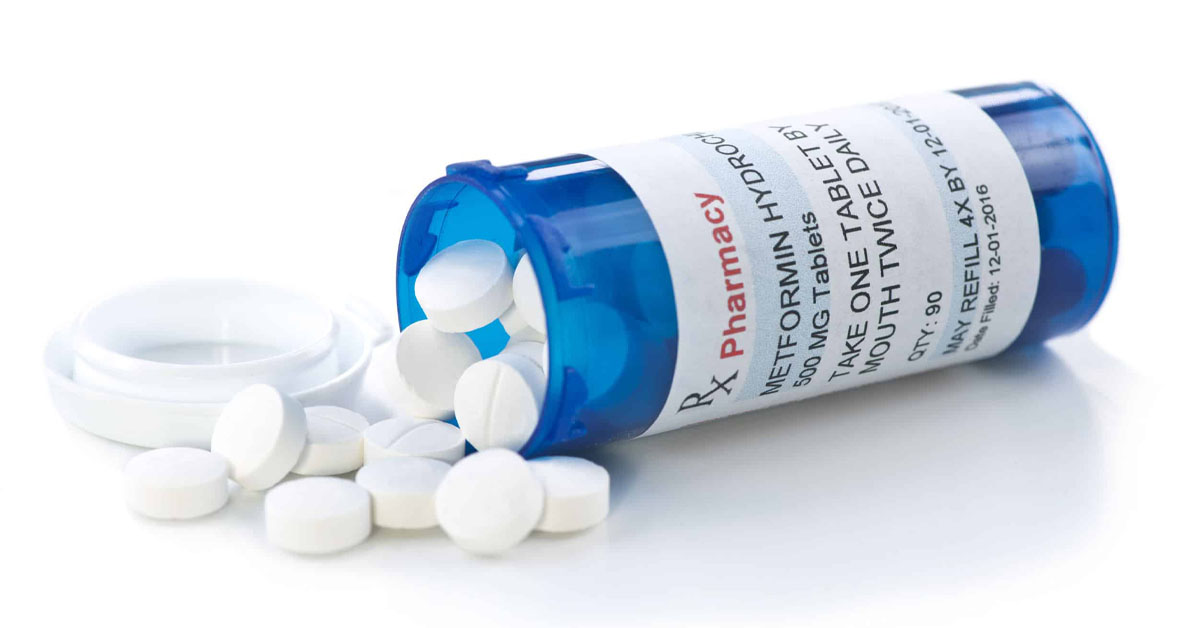 Metformin is a common medication given to people diagnosed with type 2 diabetes. This group also happens to be considered high-risk for the coronavirus. Studies indicate the medication may help protect the vulnerable diabetics patients from some of the most severe symptoms of COVID-19 and reduce the number of fatalities.
COVID-19 Benefits Possible
A study was conducted by a doctor at the Hugh Kaul Precision Medicine Institute at the University of Alabama at Birmingham. The results have been published online but not reviewed by peers yet.
According to the researchers who reviewed information from over 600 patients, metformin was linked to almost 70 percent reduction in deaths for those who were diagnosed with diabetes and COVID-19. This information coincides with data from four other studies. That data was published in Diabetes and Metabolism.
Researchers suggest that metformin may have anti-inflammatory effects to go along with its ability to lower glucose levels. However, they do advise caution in reading too much into the data unless random controlled trials can be conducted.
According to experts, patients who take metformin tend to have better results in many situations. What hasn't been determined if the medication can be called a miracle drug or if the people taking it are generally in better health and have no issues with use. They say there isn't enough data to recommend metformin for use against COVID-19 at this time.
Possible Positive Results for the Study
In the Alabama study, 40 percent of the more than 600 patients were diagnosed with diabetes. Patients with diabetes were accountable for more than 60 percent of the deaths reported in this group. Independent predictors of death for the group included being diabetic, make and between the ages of 50 and 70. A total of 42 patients with diabetes died, and 18 of them had not used metformin. This means that 34 had used the drug, which led to an 11 percent mortality rate for metformin users. This percentage is comparable to the general population rather than the 23 percent rate for diabetics who didn't take the drug.
Survival rate was determined after removing those with chronic kidney disease, heart failure and other contraindications. Critics of the study suggest that other factors can also impact the change in mortality rate. It can be assumed that control of glucose levels and body weight as well as a reduction in inflammation and other health improvements could also have a positive influence on the survival of the patient with COVID-19.
There are risks for diabetics who take metformin, particularly the increase in risk for lactic acidosis, which can lead to failure of multiple organs. It is unlikely that trials will be conducted to prove the benefits of metformin because pharmaceutical companies aren't interested in studying a medication that is out of patent and no longer expensive. While these small studies may indicate potential benefits of taking metformin, it is unlikely to be substantiated with larger trials. Patients should only take the medication if it is effective for their condition, according to experts.
Risk for COVID-19 Goes Up for Vapers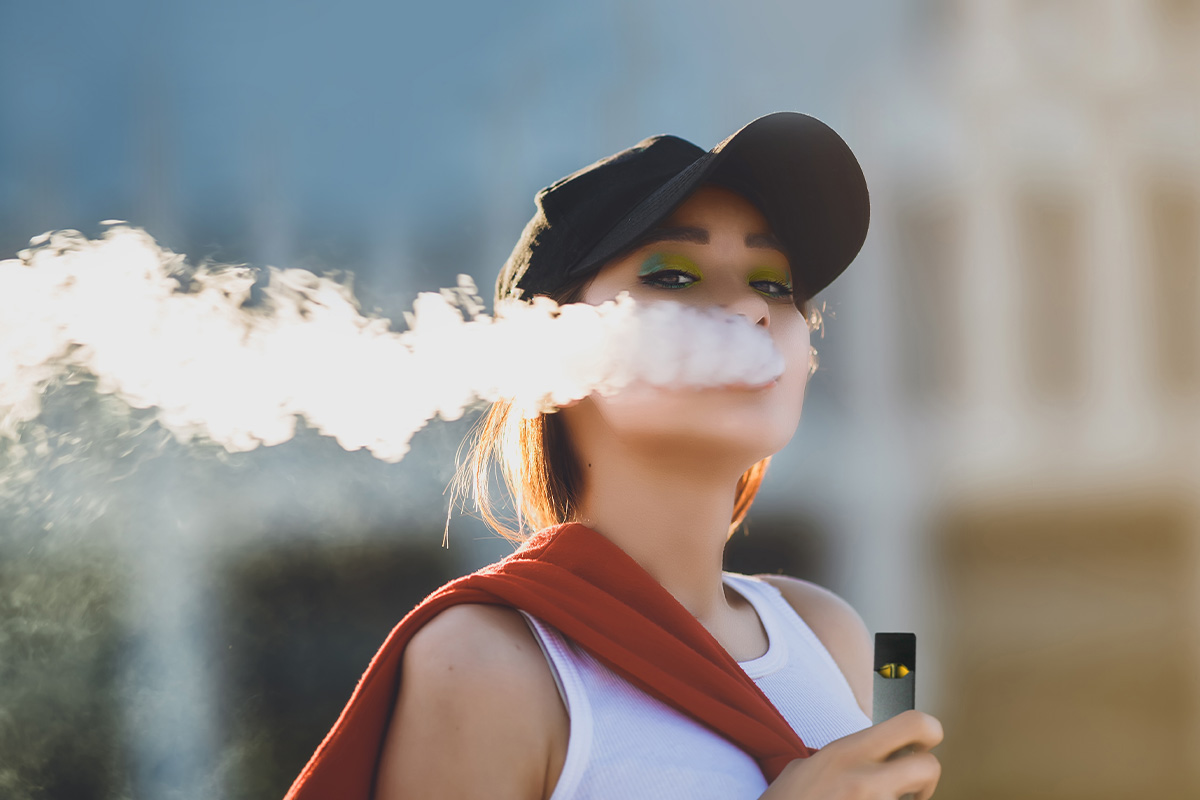 A new study shows the correlation between COVID-19 and young adults who are vaping. This includes teens as well. According to the study, the risk for developing the infection was five times higher if the person vaped regularly.
The study also indicated an increase of seven times the risk for young adults who vape and smoke tobacco cigarettes. The study was published in the Journal of Adolescent Health. Because of this information, the government has asked the US Food and Drug Administration (FDA) to remove all e-cigarettes from the market until after the pandemic has been dealt with.
E-cigarettes and Damage to the Lungs
Experts are concerned about the high numbers. They want young adults and teens to be aware that e-cigarettes and vaping devices aren't safe. They come with serious harm that is real.
The evidence isn't astounding, but it is important. It is well-known that e-cigarettes can harm the lungs as well as the immune system. In 2019, there were numerous cases of a mysterious lung illness associated with vaping. Many people got sick from the illness after vaping, and several people died.
There is another correlation between vaping and COVID-19. According to researchers, the SARS-CoV-2 virus that causes COVID-19 needs a pathway to get into the body's cells. It is believed that e-cigarettes might make the pathway easier to access.
Another risk is that teens and young adults often share vaping devices. If one person is positive for COVID-19, the next person using that device could become infected as they inhale the virus right into their lungs. Exhaling from the vaping device could also cause people nearby to become infected.
The government is interceding in light of this news. The Subcommittee from the US House Committee on Oversight and Reform is calling on the FDA to get these products out of the hands of consumers. The subcommittee is the Economic and Consumer Policy.
This information goes along with a study from China that showed smokers in that country developed more serious symptoms and had to be hospitalized more often than other patients.
Young People Who Vape and Smoke are At Risk
An online survey was handed out in early May to teens and young adults under the age of 25. About half of the 4300 surveyed admitted to using e-cigarettes. The study showed that those who vaped had about three times the likelihood for being tested for COVID-19. Those who vaped and smoked had a five times higher rate of developing symptoms of the virus. These symptoms include coughing and fever as well as difficulty breathing and feeling fatigued.
Many young adults are already hooked on vaping and e-cigarettes. However, there are some programs that are tailored just for younger adults.
Some researchers also say that a direct correlation between e-cigarettes and COVID-19 hasn't been made. While they believe that tobacco products do cause damage to the respiratory system and increase the infection rate, they cannot say for a fact that it causes an increased risk directly. However, all can agree that it appears that those young people who are using e-cigarettes are at a high risk for developing the coronavirus and possible complications.