FDA Issues Warning Over Hand Sanitizer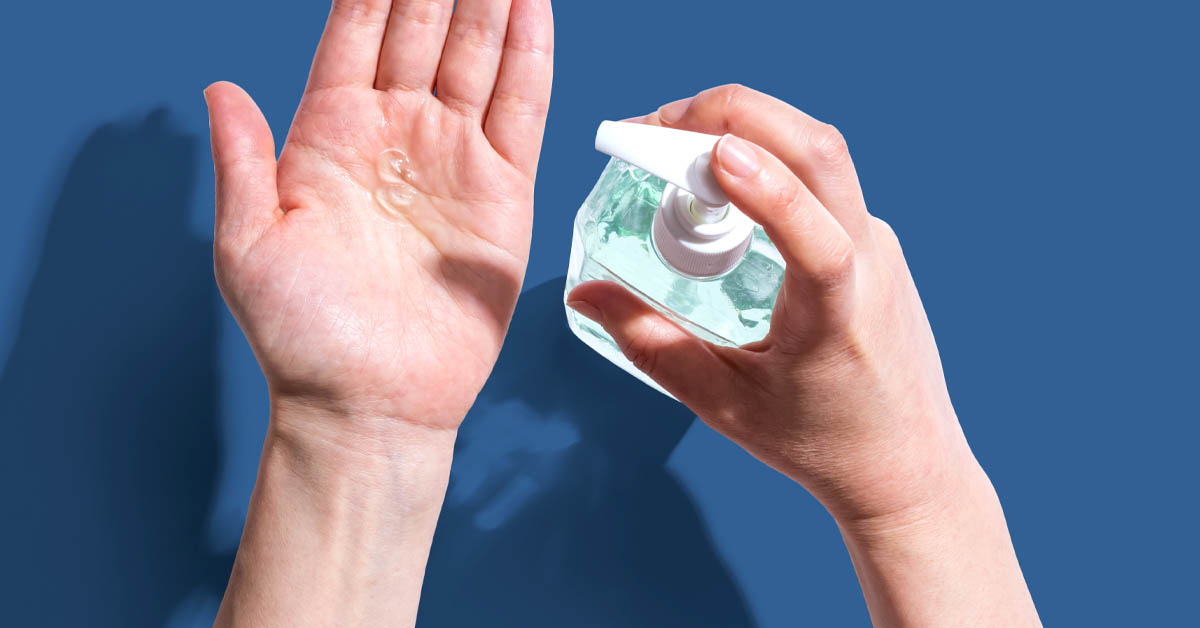 According to a warning issued by the US Food and Drug Administration, some hand sanitizers may contain methanol. Methanol, also known as wood alcohol, is used in antifreeze and fuel and can be toxic.
Toxic Products
Research shows that methanol can be life-threatening when it is ingested and even toxic when exposed to skin where it is absorbed. According to the FDA, it's not acceptable to use as an active ingredient in hand sanitizers. More of these products have tested positive for the presence of methanol.
Exposure to the ingredient can lead to nausea and vomiting, blurred vision as well as permanent blindness, headaches, seizures and coma. It can also cause permanent damage to the nervous system and may result in fatalities. The FDA has said it has received reports of both adults and children who have been hospitalized, blinded and even died. This has occurred when the sanitizer was ingested.
The FDA has released guidelines on how to dispose of products with methanol. People who are using these products should stop immediately and place the bottle in a hazardous waste container. They can also talk to a local waste management center about proper disposal methods. The sanitizer shouldn't be flushed down the toilet or sink or mixed with other ingredients.
With the COVID-19 pandemic, there has been an increase in the amount of handwashing and a greater focus on sanitation, which means more hand sanitizer is being sold. Some companies are taking advantage of this opportunity by producing dangerous products. The FDA says that health care providers and regular consumers should not be using hand sanitizers that contain methanol.
The FDA has a list of hand sanitizers that have been tested and are being recalled on their website. ITECH 361 is one manufacturer that has issued a voluntary recall for nearly 19,000 bottles of their product, All Clean Hand Sanitizer, Moisturizer and Disinfectant. The FDA recommends returning it to the place of purchase.
Other products on the recall list by the FDA include the following:
Lavar Gel
CleanCare No Germ
Saniderm Advanced Hand Sanitizer
Good Gel Antibacterial Gel Hand Sanitizer
CleeanCare NoGerm Advanced Hand Sanitizer
One product tested by the FDA was found to contain 81 percent methanol.
Recommendations to Use Hand Sanitizer
The Centers for Disease Control and Prevention (CDC) has been recommending that people use soap and water to clean their hands, washing for a minimum of 20 seconds. However, the agency also suggests using hand sanitizer which contains at least 60 percent alcohol when soap and water aren't available.
Sanitizer is commonly seen in public areas, bathrooms, offices and elsewhere when water may not be easily accessible. Since the start of the pandemic, more businesses have been providing hand sanitizer for public use to help prevent the spread of COVID-19. This safety issue could mean a shortage of these products during this critical time. Many new products were introduced because there was a shortage of well-known brands like Purell due to the coronavirus.
FDA Adds Nearly Two Dozen Drugs to Watch List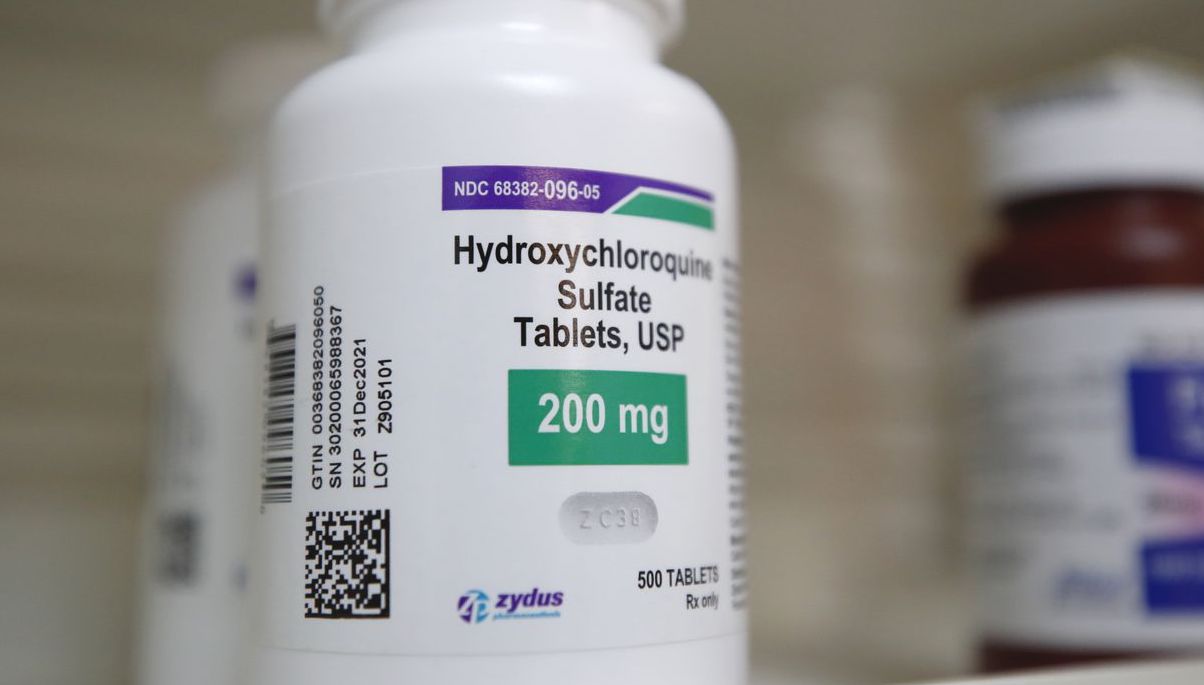 The US Food and Drug Administration (FDA) has released a new watch list for drugs and classes of drugs. They have included almost two dozen products which may have a serious risk for side effects or new safety information has been discovered.
New Drugs to Watch For
The drugs on the list aren't necessarily a risk for patients, but the agency believes there may be a potential problem. Further review is necessary at which point the FDA can decide to take action. These actions include:
Require changes to the label
Restrict use of the drug
Remove the drug from the market
Several proton pump inhibitors were included in the list. Multiple risks were identified for this class of drug. One group had 10 different drugs that could increase the risk for SIADH or syndrome of inappropriate antidiuretic hormone secretion.
Hydroxychloroquine sulfate has received a lot of media attention lately in connection to its use in treating COVID-19. The FDA listed products that contain the ingredient because it may carry a risk for phospholipidosis. This is a condition where phospholipids build up in the tissues of the system. There is concern in patients with this condition that their liver and kidneys are functioning properly.
Also on the list is Eucrisa, otherwise known as crisaborole. This drug is used to treat mild to moderate eczema, but it may carry a risk for developing contact dermatitis. The labeling for the drug was updated to indicate this possibility.
Lipiodol was on the list for the risk of hypothyroidism, and the FDA is currently evaluating the possibility of more action. Another area of concern is with vascular endothelial grown factor inhibitors. VEGF inhibitors include Avastin, Caprelsa, Cometriq, Lenvima, and many others. They may have an increased risk for the patient to develop an aneurysm or artery dissection. The FDA is currently determining the need for regulatory action on this class of drugs.
Aimovig is another drug on the list, which may increase the risk for hypertension. This medication is used in the treatment for migraines because it can prevent the activation of a specific protein that may lead to the headache.
Belsomra may lead to falls, resulting in serious injuries. This drug has been updated with labeling that indicates the increased risk for falls. This medication is prescribed by doctors to treat insomnia.
Impavido may lead to eye disorders. It is used to treat parasites. Vasostrict, which is used to treat diabetes insipidus, may actually increase the risk of the disease. The label for this drug was updated to indicate the issue.
While these drugs haven't been proven to cause harm to the patient, they do carry the potential for risk. Anyone who is taking these medications can talk to their doctor about the concerns they may have. The doctor may alleviate their fears or prescribe an alternative treatment. They can also stay updated by visiting the FDA website to learn about any further research or action being taken by the FDA.
Some Studies Indicate Vaccines May Stop Coronavirus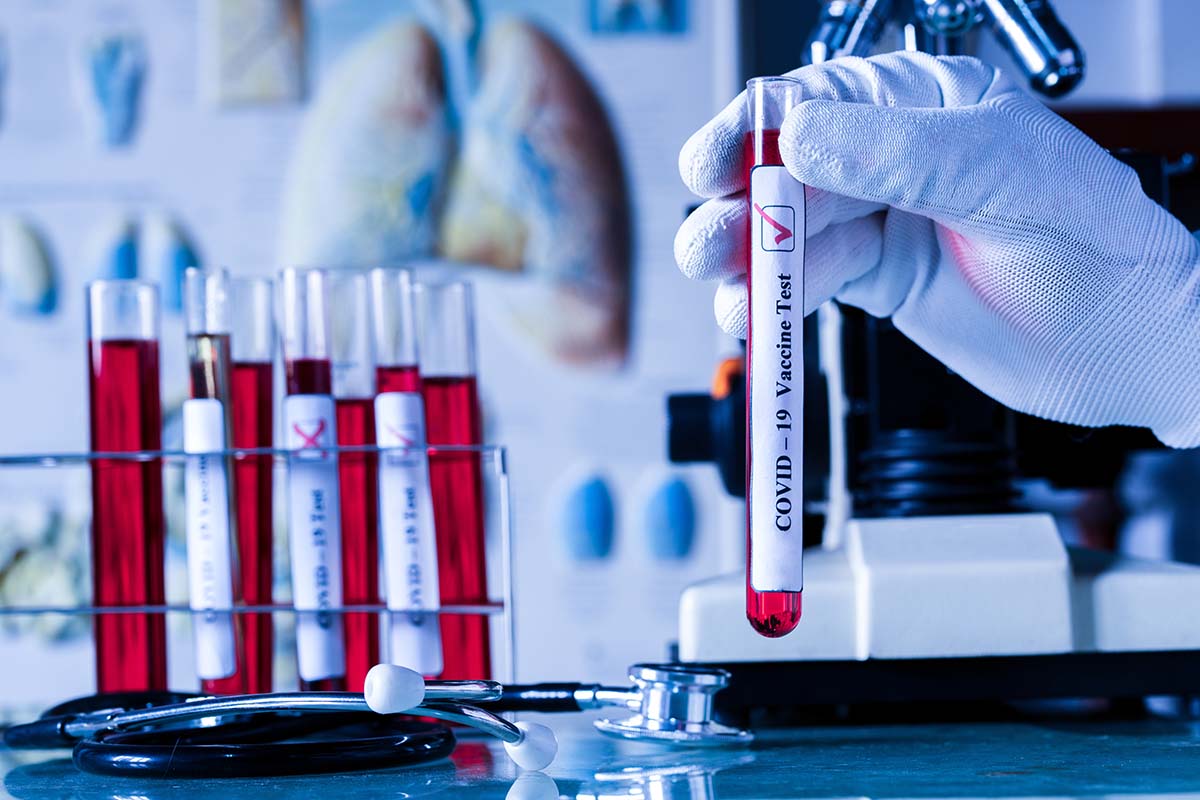 Some scientific studies indicate that current vaccines may have an impact against the coronavirus. However, other experts say that the research doesn't provide positive proof.
It is known that some vaccines provide broader protection against illnesses than what they were originally intended for. Though they may target one type of infection or illness, they may be beneficial against other medical concerns. Some scientists are now turning to these vaccines to see if they can have an impact on the coronavirus as they wait for a new vaccine to be developed.
The vaccines for tuberculosis and polio have shown indications that they may work with the immune system to help it respond to other infections. The infections that respond include those from viruses, bacteria and parasites.
A study that has been conducted on those who have been vaccinated for childhood illnesses, such as polio, measles, mumps, and rubella as well as people who had the flu vaccine. Researchers suggest that they may have a lower infection rate for coronavirus than those who haven't been vaccinated.
Other experts are skeptical about the findings. The paper done on the study showed that the information came from electronic health records. However, it hasn't gone through the normal peer review process. It also hasn't been accepted by any medical journals.
Even the critics agree that the study does provide a hypothesis that could be further investigated. At the same time, they caution that the information doesn't prove a cause and effect situation.
Findings of the Study
The study utilized immunization records from more than 137,000 patients. They had all been tested for the coronavirus. The researchers divided them into groups of vaccinated and unvaccinated. Research showed that patients who had a lower infection rate had either been vaccinated against childhood diseases or had recently received a flu vaccine.
The amount of risk reduction would vary based on which vaccines they had received and how recently they occurred. From the research, it appeared that those who had been vaccinated as children had a lower rate of infection from the coronavirus than those who had received a flu vaccine more recently.
Researchers went to great lengths to account for any variables between the patients, such as age, ethnicity and geographical location. Some critics suggest that the efforts weren't strong enough. According to the researchers for this study, they are testing the belief that the memory of the immune system is stimulated by a vaccine.
One significant finding in the study was that black patients who had been given the pneumonia vaccine five years earlier had a dramatically lower risk of a positive COVID-19 test than those who hadn't gotten the vaccine.
Some scientists admit there is plenty of evidence that vaccines can have a positive impact on illnesses beyond what they were designed for. However, they are hesitant to support the findings of the study. They do admit this is a place to begin conducting further research to determine if a current vaccine could be the answer to the coronavirus.
Is a Coronavirus Vaccine on the Horizon?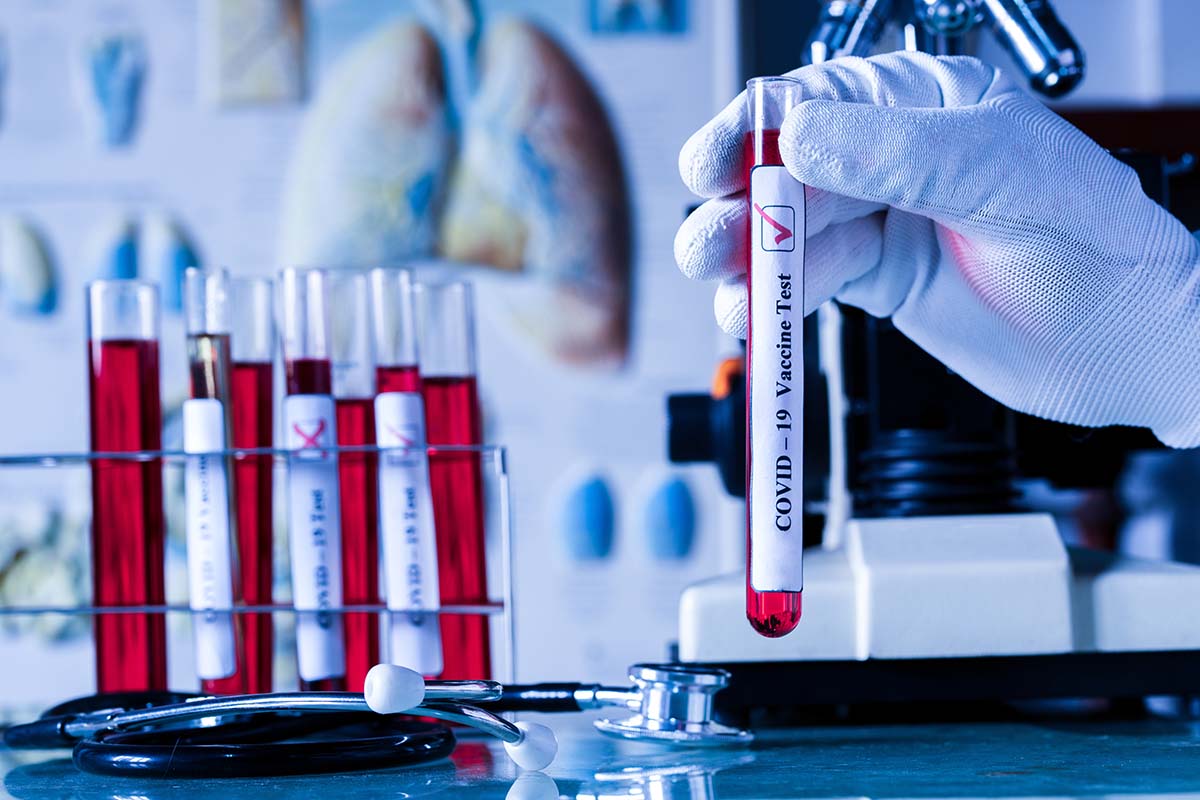 As more outbreaks of the coronavirus are being reported and states move backwards in recovery, businesses and individuals wait for a vaccine to end the pandemic. Researchers are racing against time to develop one that is effective, but when can the public expect it to be available?
Vaccines in the Pipeline
Over 140 teams are working to develop a vaccine that will work against COVID-19. There are five stages from the first development of a vaccine before people can expect to get it. The first stage is the pre-clinical where researchers are continually adjusting the vaccine, recording data and testing on animals. Currently, there are 140 vaccines in this stage for the coronavirus, according to WHO.
Phase 1 is when the vaccines are placed in small trials focused on safety. There are 19 vaccines in this phase now. Phase 2 is an expanded version of Phase 1 with a larger group. There are 11 vaccines in this phase. The third phase is a large-scale trial for effectiveness. At this stage, the researchers are looking to see if the vaccine works for its intended use. Three vaccines are in this phase now.
The last phase is when the vaccine is approved for use. There are none in this phase. These stages usually take years before they are ready to be produced for the public, which also takes time. Researchers are hoping to speed up that timeline with a vaccine ready for use by 12 to 18 months.
The way a vaccine works is by copying the virus in a small way to stimulate the immune system to build antibodies against it. Since the vaccine is given to people who are otherwise healthy, there are stricter safety standards.
Vaccines in Progress
A Chinese company is the furthest along on a vaccine, which is now in Phase 3 in Brazil. A second vaccine was developed by the University of Oxford along with AstraZeneca which is in a combined trial for Phase 2 and 3 in the UK. It has also moved into Phase 3 in Brazil and South Africa.
An American vaccine is also in development from Moderna, a biotech company. This company is taking a different approach by using messenger RNA to trick the body into producing the proteins needed for the virus on their own. This type of vaccine has never made it to approval for an infectious disease. Moderna hasn't ever had a product go to market before. However, if it works, supporters say it will be easier to mass produce it than with other vaccines.
Another option is with University of Melbourne and Murdoch Children's Research Institute. In this trial, which is in Phase 3, a tuberculosis vaccine is being tested. Researchers don't think it will prevent COVID-19, but it could improve the immune system's response.
With what information is available, it appears that there are several possibilities for a future vaccine. However, none of them will be available within the next few months. If the first ones don't succeed, at least there are others in earlier phases which may prove more powerful.