Could Johnson & Johnson Start Testing a Vaccine by Fall?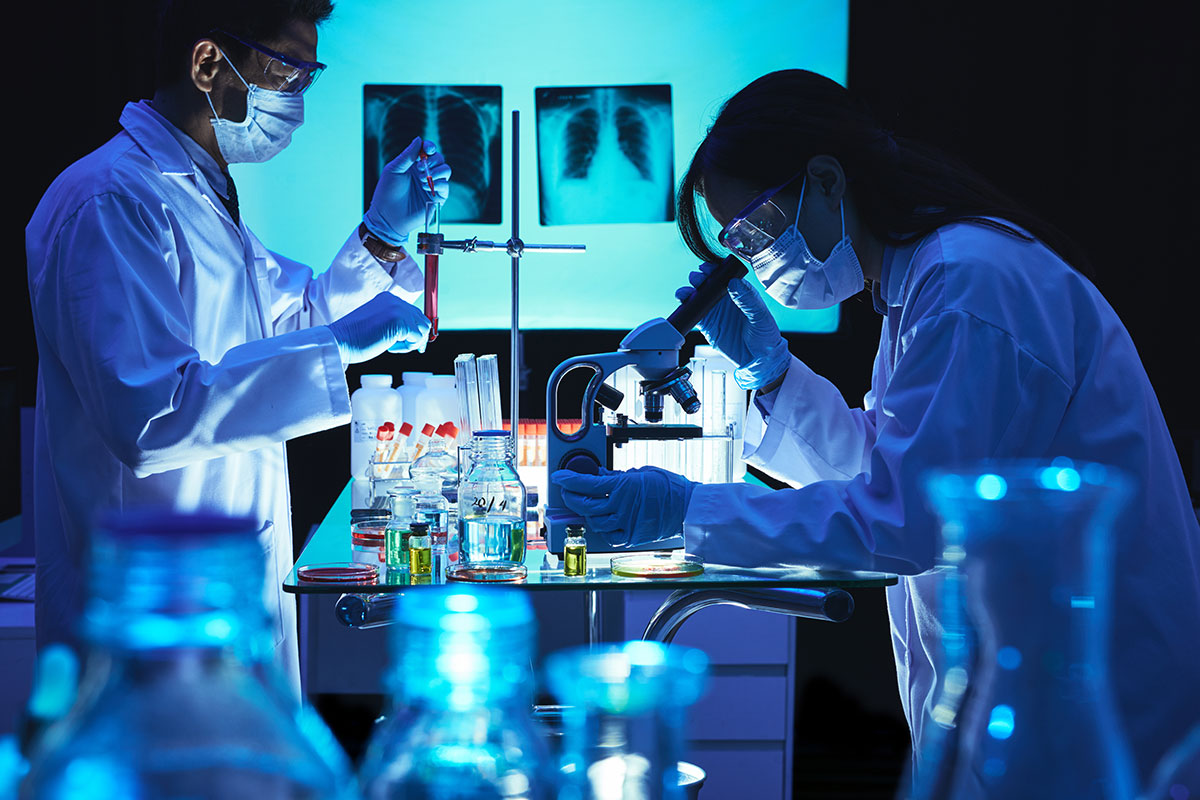 Johnson & Johnson, a major pharmaceutical company, has made plans to begin clinical trials on people of a vaccine for Covid-19 that it has developed. The company suggests it could be ready by September with the first batches of the vaccine ready for public use in an emergency early in 2021.
Hope for a Successful Vaccine
The company stated it had started work on a vaccine for the coronavirus early in January. It is working with BARDA, Biomedical Advance Research and Development Authority, which is a part of the Department of Health and Human Services. The two partners are committing $1 billion for research and development of the vaccine, along with testing.
The chairman of Johnson & Johnson, Alex Gorsky, says his company wants to do what they can to bring a vaccine to the public as quickly as possible. Manufacturing capacity around the world will be expanded if its approved to begin producing the vaccine immediately.
Early tests show the vaccine to be both safe and effective. The hope is that the partnership with BARDA will allow the vaccine to move through testing and approval faster. If approved, the vaccine would be distributed as not-for-profit.
Other Treatments and Vaccines
Another company has also been working on a vaccine. Moderna, a biotech firm based in the US, shipped a test vaccine to the government in February. The first dose has already been administered in a clinical trial in March. It uses material from DNA, which is injected into the body. Immune cells begin to make proteins that mark the virus cells for destruction.
Testing has also begun on a drug which could be used to treat patients with Covid-19. This drug, known as remdesivir, has been used in treatment of Ebola. It was given in a test to a patient who has Covid-19 and is the first drug to be tested for treatment. Other people who have tested positive for the virus will be part of the study.
The study will include volunteers who will either be given the drug or a placebo and monitored. The drug will be given intravenously over a ten-day period. Tests will be taken every other day to determine the amount of the virus in the system. If the drug shows some ability to prevent the growth of the virus, it could reduce the spread of Covid-19.
Experts warn the public not to rely on these early tests to make vaccines available right away. Even if they are viable, it's expected that it could take at least a year before they would be readily available to the general public. Before this, specific people, such as medical care workers, may have access. Other methods will be necessary to control the spread of the disease in the meantime. However, a treatment for the disease may reduce the death rate. Researchers are working diligently to develop solutions to the coronavirus, but it's not expected to see dramatic results overnight.
Senate Bill May Give More Authority to the FDA for Drug Recall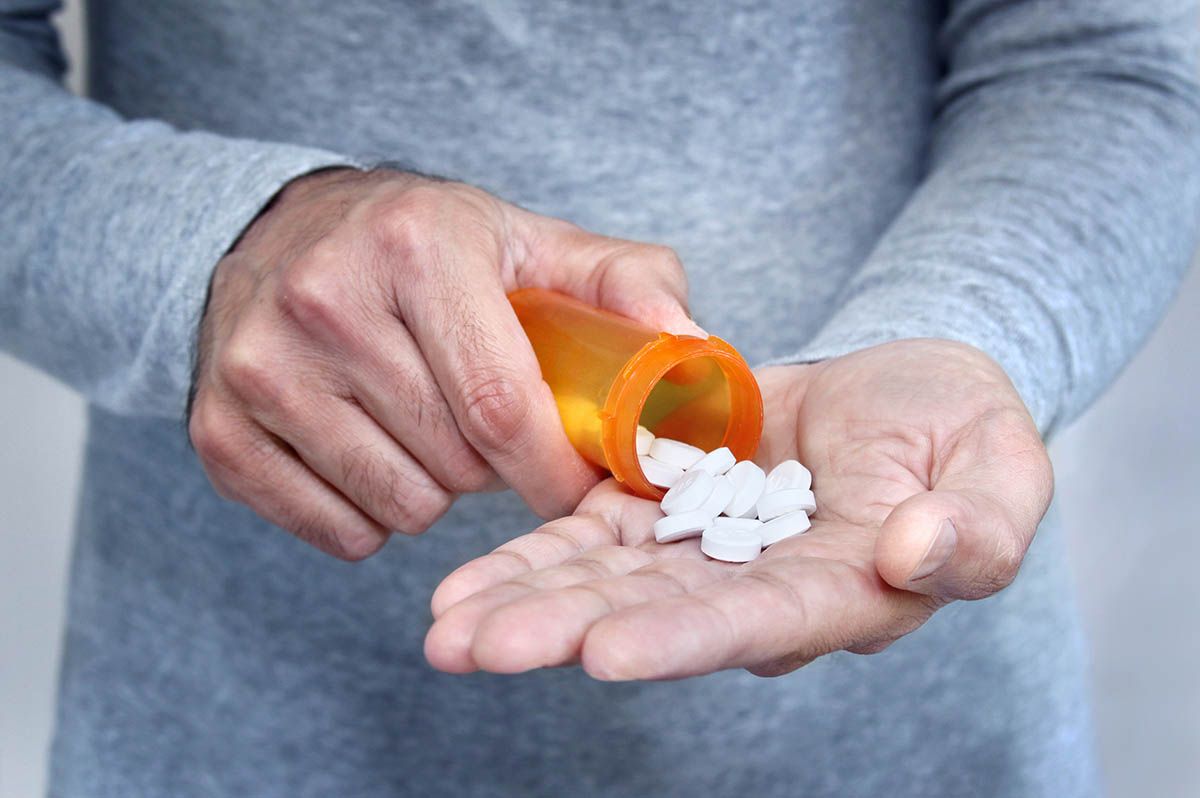 A bill has been introduced into the Senate that would allow the US Food and Drug Administration the ability to recall medications that are unsafe for consumers. Currently, the FDA is only allowed to recommend a recall rather than initiate it.
The FDA publishes safety alerts for both prescription drugs and over-the-counter medications that may be unsafe. Also included in this list are products that are regulated, such as hand sanitizer. An example of the need for this kind of intervention came about in recent months when the FDA issued a recommendation that more than 100 hand sanitizer products be recalled because they contained a toxic chemical known as methanol. Some of the companies did not comply with the recommendation.
The bill was introduced by Senator Gary Peters who is a Ranking Member of the Homeland Security and Governmental Affairs Committee. Known as the Safe Drugs Act, many health care providers, hospitals and other facilities back the bill. While most companies generally follow the FDA recommendations and issue a voluntary recall, some companies in recent past have failed to do so, which many organizations believe put consumers at risk.
Hand Sanitizer Recall
In recent months, several recall notices have been posted for medications and drug-related products. One of the most well-known is the hand sanitizer issue. What started at around 100 products has now expanded to almost 200 items. According to the FDA, if someone were to drink the hand sanitizer or swallow it, they could have serious health issues, including blindness and even death.
The need for hand sanitizer has exploded with the recent pandemic. As a result, many companies rushed to capitalize on the situation and brought a new product to market. However, many of them are unsafe. These products can be found online as well as in major retailers like Walmart, Target and other national chains.
Along with the danger of swallowing, methanol is also toxic if it is absorbed into the skin, which would certainly happen with hand sanitizers. Many of the manufacturers are based in Mexico, but some products were made in the US.
An import alert was issued earlier this year to prevent the products containing methanol from entering the US. The agency also warns not to be fooled by products that claim to be FDA approved as none have been. They also say to be wary by products that say they can protect a person for up to 24 hours, as this is untrue as well.
As this issue indicates, the FDA has limited authority to stop products from being sold that are dangerous to consumers. However, new legislation would give the agency more authority to remove unsafe products. Several people have died from the hand sanitizers that were part of the alert. The bill has not been passed as of yet due to the Senate's recess.
Until given more authority, the FDA will continue to monitor drugs and other products on the market and test them for safety. Any found to be unsafe will result in a recommendation for a recall.
New Data Links Antidepressants to Birth Defects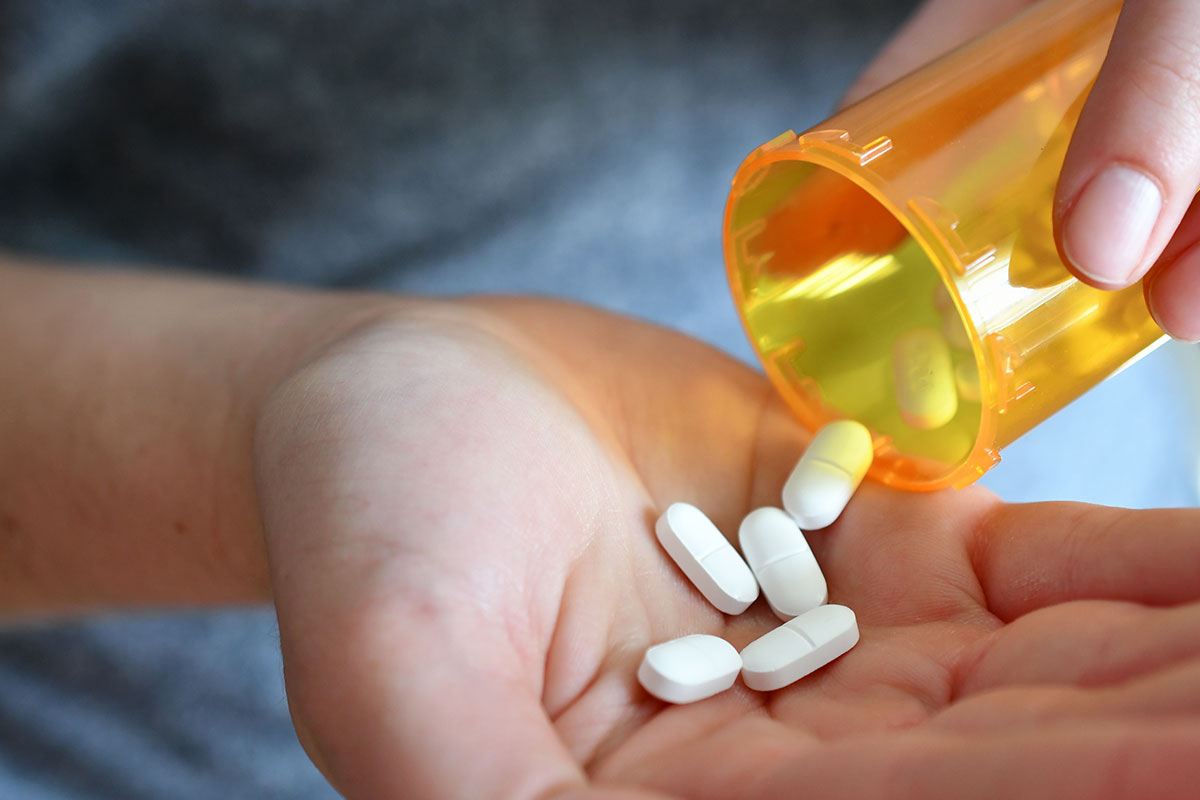 A recent study shows that women who took certain prescription antidepressants during their pregnancies had a higher rate of birth defects in their newborns. Some of the medications included in this study were Paxil, Prozac and SSRIs.
The study focused on medications given early in the pregnancy, which created a higher risk for certain defects in the newborn. For instance, Prozac or fluoxetine was linked with anomalous pulmonary venous return. The study showed the risk for this condition more than doubled in mothers given the medication. Venlafaxine, which is Effexor, showed a higher risk for defects to the oral cleft, along with gastroschisis and neural tube defects as well as heart defects.
Prescriptions for antidepressants with pregnant women are more common than might be expected. The study showed that up to 8 percent of pregnant women have been prescribed these medications. Researchers accounted for the underlying mental health conditions when studying the effects of the medications. According to the researchers, the results from the study indicate that the birth defects may occur because of the medications, but further research must be conducted to gain a full assessment.
Evidence provided for the use of antidepressants indicates that the effects of the medications is less severe than the effects of untreated depression, according to some scientists. However, it is hoped that the study will trigger more discussions between the doctor and mother about the use of antidepressants during pregnancy.
Details of the Study
The study used data from 1997 to 2011 through the National Birth Defects Prevention Study. The researchers compared data from mothers who had babies with defects and those that had none. Those who participated in the study self-reported when they used the medications, how frequently, duration of use and when they stopped taking the medications.
Babies who had genetic disorders were eliminated from the study along with others who had abnormalities not related to the study. Adjustments were made for race, ethnicity, BMI, alcohol or tobacco use. When the study was completed, it showed that 30,630 mothers had a baby with a birth defect. Around five percent had used antidepressants early in their pregnancy.
Of those women with birth defects in their babies, they were more likely to be older and have had at least one other living child. They were more likely to be non-Hispanic white and to have used alcohol or tobacco during pregnancy.
The research was conducted by the National Center on Birth Defects and Developmental Disabilities in Atlanta along with specialists who came from JAMA Psychiatry. Over 40,000 participants were included in the study. Researchers recommend that doctors discuss these risks with their patients along with the benefits of taking the medications. It is important that patients and doctors make informed decisions together for the health of the mother and the infant.
More research is needed to determine future guidelines on these medications in use by pregnant women. However, it is important to be aware of the potential for health concerns when considering pregnancy or while pregnant.
Some Heart Meds May Come with Extra Risk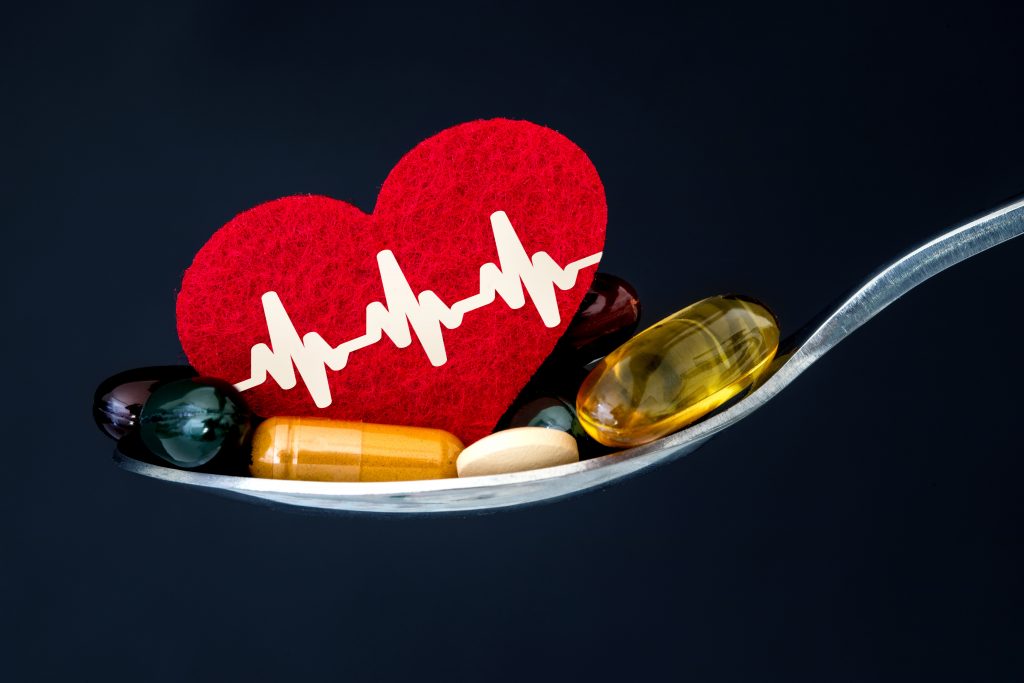 Beta blockers are often prescribed for high blood pressure, especially if the patient has suffered a heart attack. A new study shows they may not be as effective as once thought.
The study was done in Italy at the University of Bologna. According to researchers, it appears that these beta blockers may not be as effective in women patients as they are in men. Data indicated that women had a higher rate of heart failure than men when they had angina or a heart attack.
The study had 14,000 participants from 12 different countries in Europe. Each one had a diagnosis of high blood pressure, but none of them had a heart disease diagnosis. According to the research, women may have an almost five percent higher risk for having heart failure after a heart attack when taking beta blockers. For those who didn't take the medications, the rate of heart failure was about the same for both men and women.
Researchers don't know the cause for this possible difference. One theory is in the interaction between the beta blockers and hormone replacement therapy. It is obvious that more research focused on women is needed. According to doctors and scientists, research often leads to blanket statements that may not hold true for both men and women.
Women present differently with heart issues than men. They also have a unique physiology from men, which leads to the idea that they may react differently to the same medications as men. Other researchers say that beta blockers pose a risk for anyone, whether the patient is a man or woman.
How Beta Blockers Work
Beta blockers do their work by blocking the transmission of the hormone epinephrine, which is better recognized as adrenaline. These medications slow down your heart rate as well as the force with which it beats. The result is that your blood pressure is also lowered.
The medications have a secondary job which is to open up the veins and arteries for better blood flow. Not all beta blockers work the same. Some focus on the heart rate while others also impact the blood flow. Some popular brand names of beta blockers include Sectral, Corgard, Zebeta, Toprol XL, Tenormin and Inderal.
Beta blockers aren't usually the first line of defense against high blood pressure. Diuretics are often prescribed first. Beta blockers may be prescribed if other medications aren't effective and with other drugs designed to lower blood pressure.
Doctors may prescribe these medications for angina, heart attacks, irregular heart rhythm, and migraines. They are often given with other medications.
Beta blockers aren't usually recommended for people with asthma because it may trigger an attack. It is also not the first choice for people with diabetes because it can mask signs of low blood sugar.
Until more research is done, it is important to discuss medications like beta blockers with your physician and to tell them everything about your medical history to ensure it is the right choice for your health condition.