Are Stricter Regulations Coming for Vaping Manufacturers?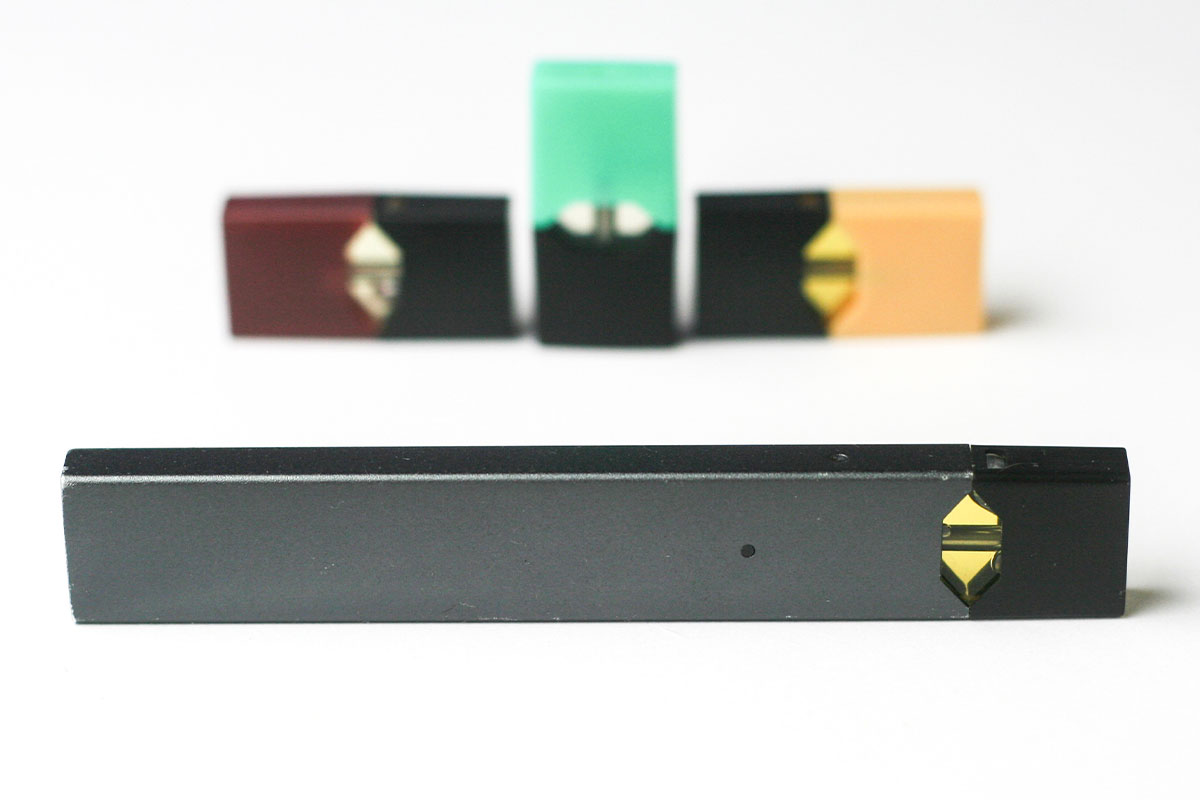 President Trump recently met with advocates for vaping as well as those who are opposed to increased restrictions. Many wonder if there will be a ban on flavored e-cigarettes or other new restrictions.
Advocates Fight on Both Sides
When the mysterious lung illness tied to vaping began to increase in numbers and the death toll started rising, President Trump promised to ban all flavored e-cigarettes as a way to stop underage vaping. No such ban has been put into place yet.
The one thing both sides agree on is the need for there to be an age limit on vaping products. Several say that age 21 should be the minimum age for buying vaping products.
One of the divisive issues is flavored e-cigarettes. Trump initially said he wanted them banned from sale. However, some experts say that leaving even one flavor on the market would cause kids to try it. Two flavors that have been considered for not being banned are menthol and nicotine.
Those who advocate for bans against flavored products say the fruity flavors appeal to kids and get them hooked on vaping. However, many adults say it was the dessert and fruit flavors that got them to switch from traditional cigarettes to vaping products.
Experts have pointed out that the majority of deaths from vaping have resulted from products containing THC, the active ingredient in marijuana. There is a great deal of concern about imposing blanket restrictions without considering the full implications.
Supporters of vaping are protesting any possible legislation which would take away their right to vape, even those that limit their options. In fact, some say how they will vote in 2020 could be directly tied to what decisions are made about vaping now.
Medical experts say that vaping hasn't been around long enough to determine the long-term effects and health risks. They also say that vaping is most likely less harmful than smoking traditional cigarettes in the short-term.
Vaping Tied to Lung Illness
Over 2100 people have developed the lung illness which has been tied to vaping. Over 40 people have died with many others suffering permanent damage to the lungs. Experts are investigating the cause of the illness. While THC has been found in most of the products causing the illness, it wasn't present in all of them. Most experts do agree that purchasing products on the black market do make them more dangerous. Adding chemicals or buying products where you don't know what ingredients are in them also increases the risk for health issues.
Experts still advise people to stop vaping. They say pregnant women and children or teens shouldn't be vaping. Those who have died from the illness range from age 17 to age 75. Symptoms start out with coughing and difficulty breathing. Many patients have been diagnosed with pneumonia. They are often put on ventilators to help them breathe until they can recover.
Patients and the medical community, vapers and vaping manufacturers all wait to see what action the President takes on this topic in the coming days.
Defective Fuel Heater Causes Recall of Trucks and Buses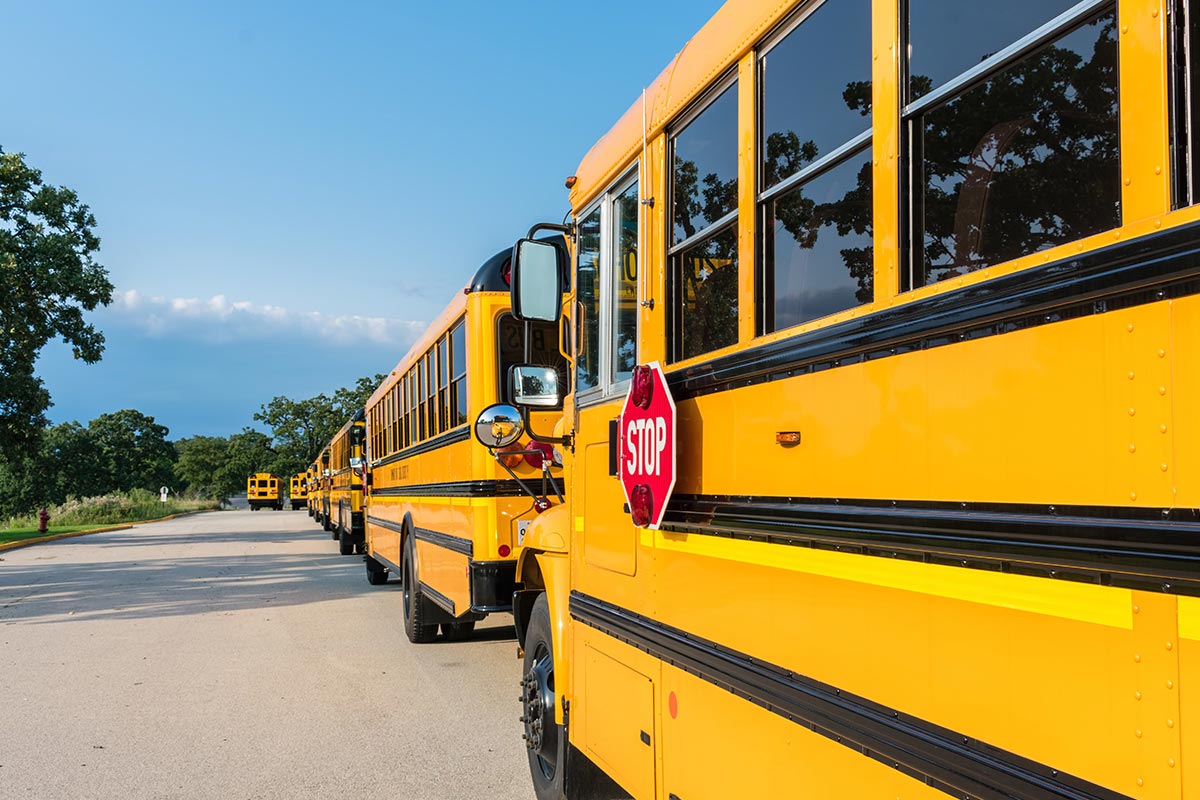 Over 50,000 buses and trucks are being recalled because of a defective component in a Cummins diesel engine. Navistar, Inc. has initiated the recall because of a possible fire hazard from an electric fuel heater.
Danger of Fire and Injury
If a Cummins medium-duty diesel engine would overheat, it could cause plastic components in an electric fuel heater to melt. As the plastic melts, it could cause the vehicle to catch fire. This engine is used in school buses, emergency vehicles and trucks. Another concern is could cause the engine to stall out. The National Highway Traffic Safety Administration (NHTSA) indicates that it increases the changeof a crash from the engine stall-out.
Of the more than 68,000 Cummins engines in circulation, about ten percent are expected to have the problem. At this point, Cummins said it isn't aware of any fires or injuries that have been caused by the defective part.
The manufacturer is still in the process of developing a solution. The company plansto notify dealers on April 30th and begin the recall on May 29th. The first incident occurred in the early part of February. There have been 12 known cases where the component has melted when Cummins decided to issue a recall notice. The company notified Navistar, the maker of the majority of affected vehicles.
Models Impacted
Most vehicles are 2018 and 2019 model years with a few 2020 and 2021 buses as well as International/Durastar and International/Workstar models from 2017.
IC Bus is a line of school and commercial busses. Models impacted from the recall range from 2018 to 2021 and include both school buses and commercial transit. International is the truck side of Navistar's company with various models. The International/Workstar is a severe-duty truck for hauling heavy cargo, such as rock. The International/HV is often used to haul cement and other heavy products. The MV, another model included in the recall, is popular for hauling cargo with a trailer connected.
Navistar is a leading manufacturer of buses and commercial trucks as well as defense vehicles. Any recall can have significant impact because of the number of these vehicles out on the road. The size of the trucks and buses make any defects dangerous not only for the driver but for other vehicles around them. If the vehicle catches fire, it can incinerate other vehicles nearby. If the truck is hauling hazardousproducts or explosives, the risk intensifies.
While some vehicles have a safety system that shuts down a vehicle when a fire starts, not all models are equipped in that way. A fire with one of these models can result in severe injury, especially with burns. Other injuries can be caused by a crash if the engine shuts down while the vehicle is moving.
Anyone driving one of these models can contact their employer to let them know about the recall. They should stop driving immediately until it can be determined if the vehicle has a defective device and the issue is corrected.
Nissan Vehicles Now Included in Takata Airbag Recall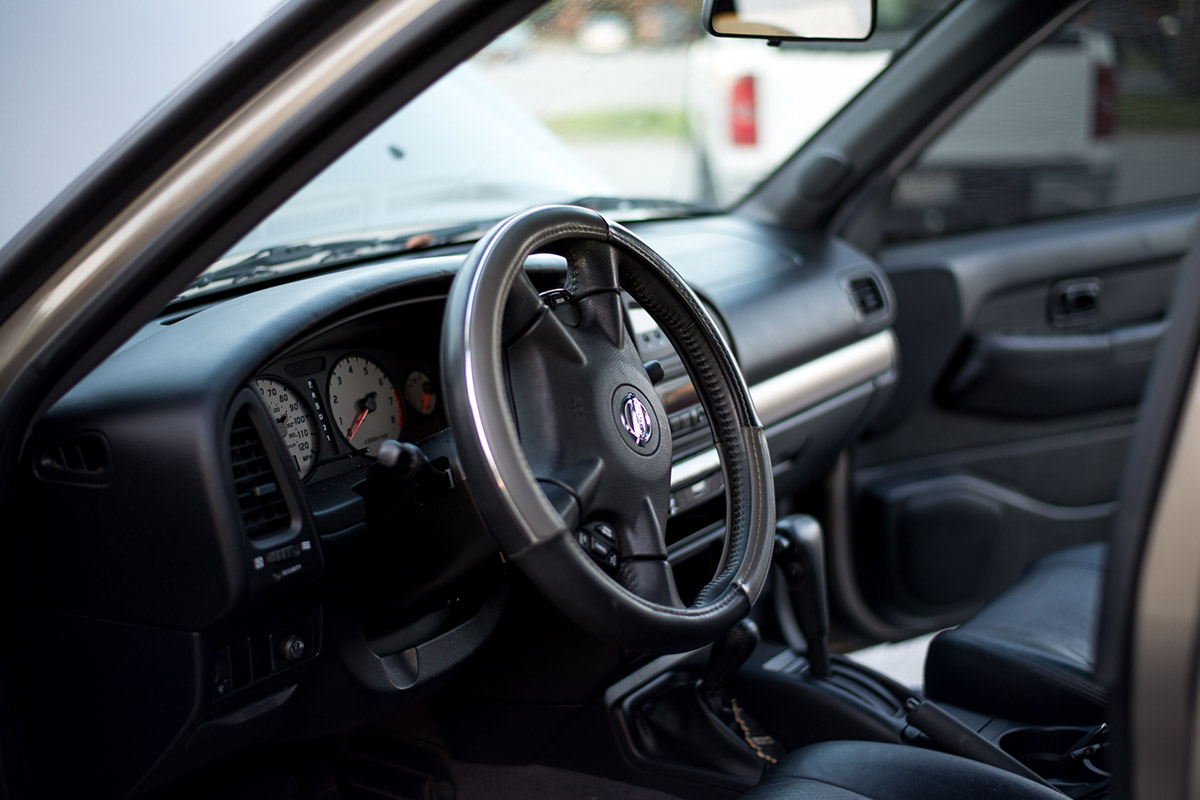 Nissan vehicles are the latest models to be recalled for defectiveness of Takata airbags. The manufacturer recalled around 216,000 vehicles because of the possibility of a malfunction in the airbag system.
Nissan Models and the Recall Issue
According to Nissan, the problem is with the airbags on the driver's side of the vehicles. The vehicles are being recalled because the Takata airbags may not deploy when they are supposed to or they may rupture in the attempt. If they rupture, it could cause shrapnel to go flying in the cabin, which could lead to serious injury or death of a passenger. Shrapnel can create wounds like a knife because of the sharpness of the metal. The person may bleed out or have scarring and be disfigured. It can also lead to hearing and vision issues.
Models affected by this recall include NV cargo and passenger vans from 2012 to 2017, Nissan Titan and Armada from 2013 to 2015, and Infiniti QX56 from 2011 to 2012.
This isn't the first time Takata airbags have caused a recall of vehicles. Back in 2008, Honda was the first auto manufacturer to recall vehicles because of defective airbags. The company had to recall about 4000 vehicles. Since then, other brands have had similar recalls. In fact, the situation has been so serious that Takata declared bankruptcy and the company was sold to Key Safety Systems.
The recall of Nissan vehicles is due to a slightly different issue. A problem with manufacturing at a Mexico facility could result in overloading or asymmetric loading of the propellant while the component was being manufactured. In prior recalls, the chemical that was used in the propellant could become unstable when it was exposed to higher temperatures or humidity levels. It also could develop instability after long time periods. The chemical being used was ammonium nitrate.
According to Nissan, no incidents have been reported which are related to the recall issue. Other Nissan and Infiniti models aren't affected by the problem.
What to Do If You Own a Recalled Model
The manufacturer has a plan in place to deal with the recall. They will notify vehicle owners on May 25, 2020. Owners of the affected models can take their vehicles to a Nissan dealer to have the front airbag on the driver's side replaced at no charge.
To find out if a Nissan vehicle is part of the recall, owners can check the website of the National Highway Traffic Safety Administration (NHTSA) or contact Nissan at 800-867-7669. Infiniti owners can contact the manufacturer at 800-662-6200.
This is not the first recall of the year. Takata issued another recall notice in January for 10 million airbag inflators. These products were sold to 14 different auto manufacturers. When an airbag doesn't deploy as it should, it can allow serious injury to the driver. If it malfunctions, the injuries can be quite severe and cause permanent injury or even death. Anyone with a recalled model should get the problem taken care of and the airbag replaced right away.
Joybird is the Latest Company to Recall Dressers for Tip-over Hazard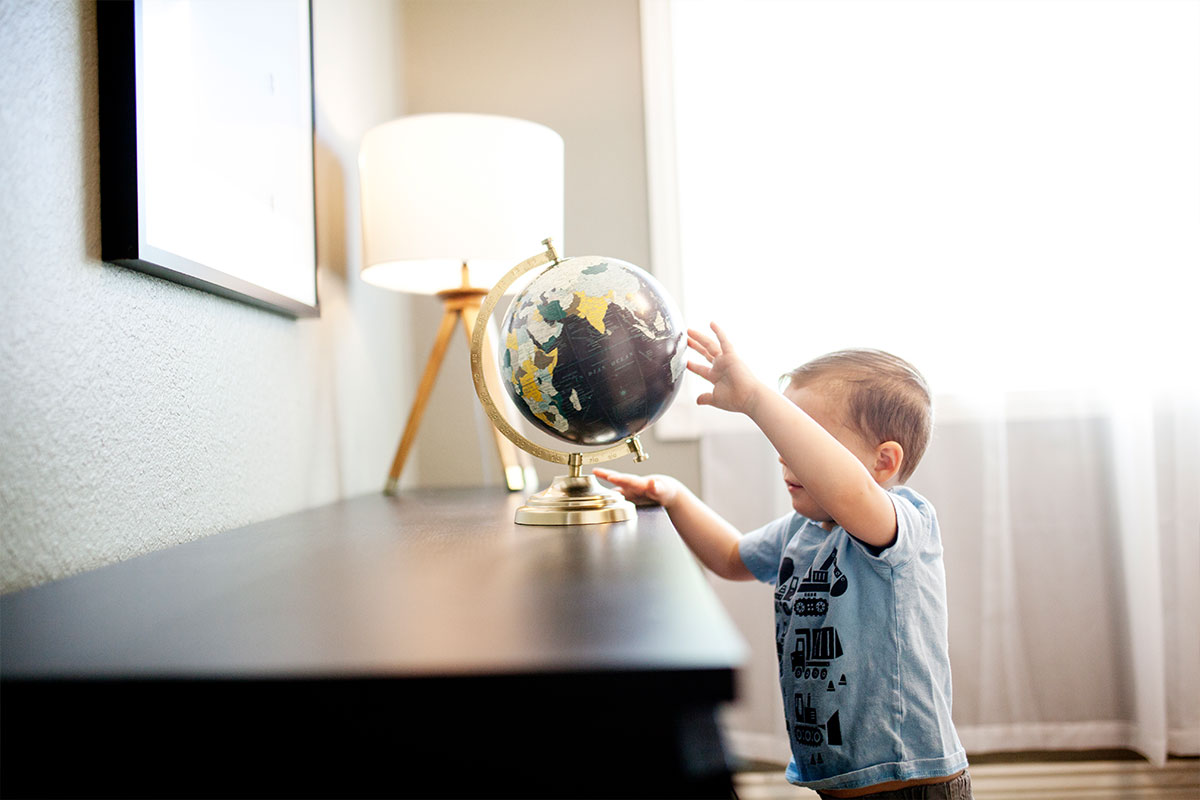 Joybird Furniture has issued a recall of the Blythe dresser due to a risk of tipping over. The product doesn't comply with stability standards and could fall over and cause injury to children.
Risk of Tipping Over
According to the Consumer Product Safety Commission, the dressers are unstable if they haven't been attached to a wall. If a child should attempt to climb on the dresser, they are more likely to tip over and trap the child underneath. This could lead to serious injury and even death.
Currently, the recall notice involves around 100 of the products, which measure 66 inches in width and 37.5 inches in height. They are 18 inches in depth, and they weigh around 200 pounds. They cost $1700 and were sold online at the company website between October 2017 and July 2019.
To identify the dressers, the consumer can look on the back of the dresser for a sticker that includes the month and year the piece was manufactured and the name, Stitch Industries, Inc. It will also say TSCA Title VI Compliant.
There have been no incidents reported from consumers who own the dresser, but the product does contain a real risk. Anyone who owns one of these dressers can call the company at 888-282-0842 or email them at support@joybird.com. They can also contact the manufacturer through the company's website.
Joybird has said it will provide a free pick-up of the dresser and give consumers a full refund. This is the resolution that safety experts prefer because it ensures the home is safe from the risks that come with this product. However, Joybird has given customers a second option. They can contact the company and request a free repair to be done in the home on the legs of the dresser or installation of a tip-over restraint kit. These options will also include a gift card worth $50 which can be used for merchandise on the company's website.
Changes to Standards
Legislation is being considered which would create a federal statute that is not only stricter than the voluntary standard currently in use, but it would be mandatory. The act is STURDY or Stop Tip-Overs of Unstable, Risky Dressers on Youth.
According to Consumer Reports, someone is injured around every 20 minutes from a piece of furniture or an appliance that tips over. A death occurs about every two weeks. These items include televisions and dressers. Many products have been recalled because of the tip-over risk.
Dressers can cause suffocation of the child because they can't get out from under them. Many times, no crash is heard because the body of the child absorbs the impact. The child may have been climbing the front or playing inside a drawer.
With the current voluntary standard, any dresser which stands above 30 inches should be able to stay in an upright position even with 50 pounds hanging from the front. Since the standard isn't mandatory, manufacturers don't have to test for it or meet it.