Honda Car Owners Might Get a New Pilot or Passport for Recall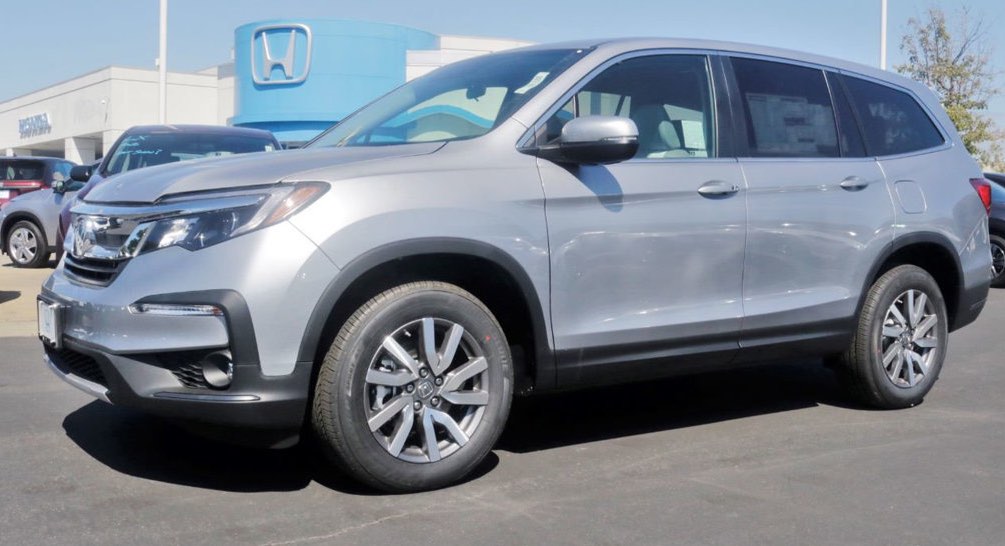 A few Pilot and Passport SUVs have been recalled due to poor body welding. Honda issued a recall because of an incomplete weld which could increase the chance of injury for the driver and passengers.
Compromised Safety
The left and right side of the front frame's upper members is not attached securely to the unibody. The manufacturer will inspect the affected makes and models at no charge to the owner. When they find a vehicle that has the defect, the dealer will give the owner the option of selling the vehicle back or getting a replacement.
The models impacted by the recall include 2019-2020 Pilot models and 2019 Passport models. According to Honda, only ten vehicles have this incomplete weld. Five of them are 2020 Pilots, four are 2019 Pilots and one is a 2019 Passport. Notifications will go out to owners on December 13.
Honda has had other welding issues. Another recall was given in September for welding issues between the fuel tank and vapor return line. This situation could lead to a fuel leak, which could also be a fire hazard. That recall affected 2019 CR-V SUVs.
The danger with welding issues is the vehicle doesn't provide enough protection upon impact. With a unibody frame, the vehicle is designed to absorb more of the impact and collapse. At the same time, this method protects the passengers better than other designs. Unfortunately, the Honda models that don't have a complete weld provide a higher risk for injury of the occupants if the vehicle is involved in a collision.
Injuries from Car Accidents
It can be difficult to tell if a person has been injured in a car accident. They may have a rush of adrenaline because of the situation, which can disguise any pain until later. In other instances, it may take a while for pain to develop.
Some of the most common injuries in a car accident include the following:
Closed head injury – no bleeding, but the brain has been shaken and suffered damage; it may be anything from a mild concussion to a traumatic brain injury
Neck injuries – this includes neck strain and whiplash
Back injuries – a person may have a back strain or sprain as well as a fracture or injury to one or more discs
Lacerations – flying objects can cut a person's face, neck, hands or elsewhere
Some of these injuries can be long-term or even permanent. It can take weeks or even months to know the extent of the injury from the car accident. Along with physical injuries, a person may experience psychological injuries because of the crash. They may be unable to get back in the driver's seat or suffer panic attacks when they drive. It may take weeks or longer for the person to feel comfortable driving again.
Anyone who receives a recall notice about a vehicle should take it seriously and get the car inspected right away. A car that is found to be defective may not be safe in an accident.
Sunbeam Crockpots Recalled for Burn Injuries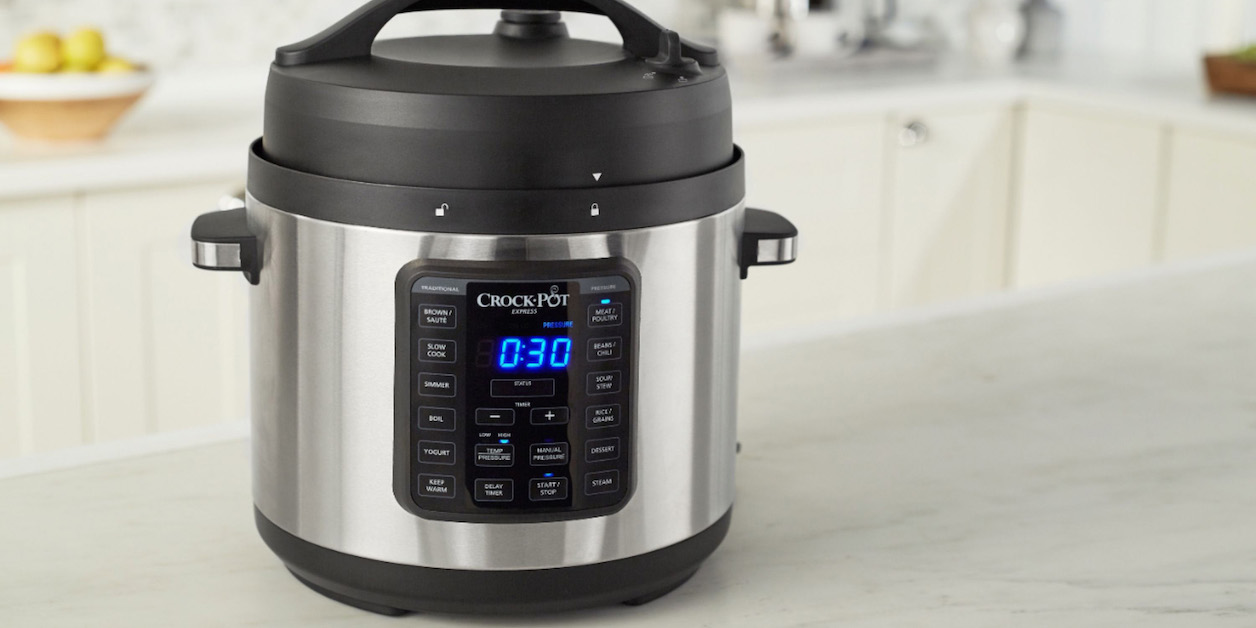 Sunbeam Products has issued a recall of one of its crock pot products due to a burn hazard. The recall came just two days before the Thanksgiving holiday, during a time when crock pots are often in use.
Details of the Crock Pot Recall
The product involved in the recall is the Crock-Pot 6-Quart Express Multi-Cooker. Almost one million of these defective products have been sold. According to the recall, the multi-cooker may pressurize if the lid hasn't been locked in place completely. The pressure can make the lid to detach when the crock pot is in use. If the hot food or liquid ejects from the pot, it can lead to serious burns.
The recall impacts mostly purchases in the US with almost 29,000 in Canada. The cookers were bought at Walmart, Target and online at Amazon as well as other national retailers. The timeline was from July 2017 and up to the time of the recall. The crock put costs between $70 and $100. To find out if your crock pot is part of the recall, you can look at the bottom of the base or on the electrical plug on one of the prongs for the codes K196JN through K365JN and L001JN through L273JN.
It's advised that anyone with this product not use it as a pressure cooker, but it can be used for sauted and slow cooking recipes. The company will send lids to consumers for free to replace the defective ones if they contact the manufacturer.
The recall notice advised that if consumers use the product as a pressure cooker, they should make sure the lid is in the fully locked position. They can tell if it is secured by making sure the arrow on the lid is aligned with the lock on the base.
Burn Injuries and the Serious Consequences
Sunbeam has gotten more than 100 reports where the lid detached in use. This resulted in almost 100 burn injuries. These burns range from first-degree to third-degree.
A first-degree burn is considered superficial because it only impacts the first layer of skin. This type of injury may not require medical care, but it can be quite painful. However, some cases may require a visit to the doctor or hospital if it covers a large area or hurts too much. Third-degree burns are much more serious and require immediate medical care because the burn impacts the other layers of skin. Infection is often a major concern with third-degree burns as well as other complications.
A person with a third-degree burn may feel a great deal of pain, but it can also be numb. There is often scarring from this type of burn. However, any burn can be considered serious if not taken care of properly.
While many products are recalled and often ignored, this recall from Sunbeam is considered serious and should not be taken lightly. Anyone with one of these products is at risk for serious and permanent injury.
Ceiling Fans Being Recalled for Flying Blades Safety Risk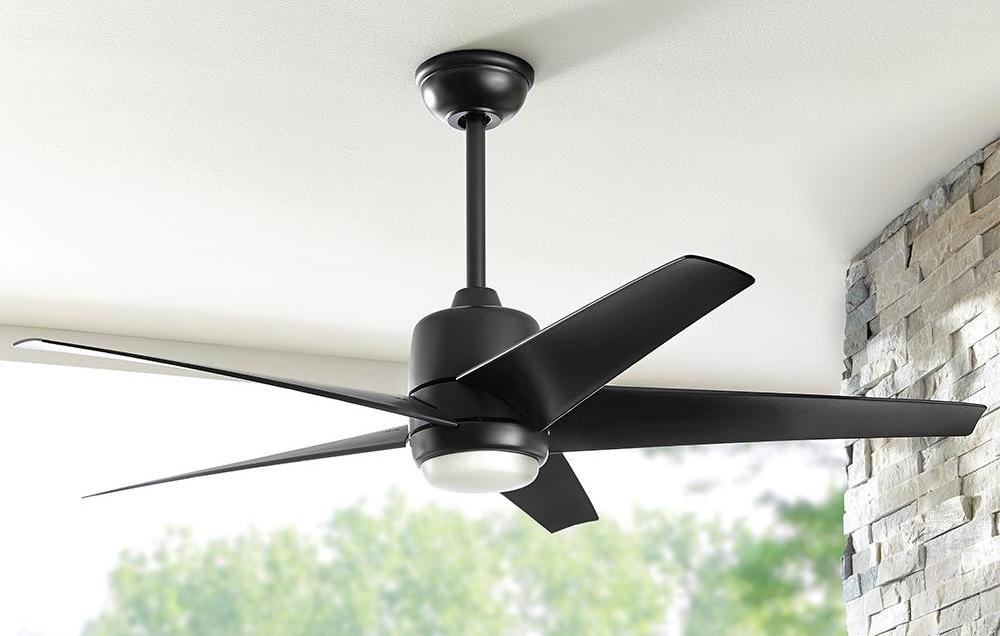 Nearly 200,000 ceiling fans have been recalled after reports were made that the blades of the fans came off while in use. Injuries and property damage were reported from some of the incidents.
Faulty Ceiling Fans and the Dangers They Present
Hampton Bay Mara ceiling fans were for both indoor and outdoor use. They were sold at Home Depot in store and online. These products were sold during April and October of 2020. The fans come in black, matte black, matte white, and polished nickel. They feature a remote control and a color-changing LED light.
Of the almost 200,000 products, almost all were sold in the US. Nearly 9000 were sold in Canada. Anyone who has purchased one of these fans should stop using them and check that the blades are secure. Consumers should look for movement in the blades when the fan is shut off. They should also inspect for gaps between the blades that are uneven and movement of the body or clip.
If anyone notices a problem with their ceiling fan, they are to contact King of Fans for a free replacement. The company that makes the fans has promised to replace any problem products for free. There have already been 47 reports where the blades detached from the body while in motion. Two of those reports showed the blades hitting someone with four reports showing property damage. The defect comes from the fan flywheel and the locking clip for the blade, which allows the blade to become detached.
Ceiling Fan Installation Dangers and Risks
Ceiling fans can be dangerous even without a defective product. If you DIY an installation and it isn't done properly, you could end up with disastrous results. Because the fan is heavy, if it's not attached correctly, it can come crashing down. Added to the weight of the fan is the rotational pull when it's turned on. It's critical to know how to install a fan properly to prevent injury.
Electrical issues can also cause damage and injury if the circuits are overloaded. This is more likely to be an issue in an older home, which may not be equipped to handle the increased electrical load. A fire can start in a bedroom where a ceiling fan is located. By the time you are aware of it, the fire may have spread out of control.
If the ceiling fan blades detach, they can hit someone in the head or elsewhere on the body. Since the fan is in use, the extra power from the blades turning can give them a stronger impact when they hit an obstacle. You could end up with a concussion or even a fracture or broken bone from one of these blades. If you have a faulty ceiling fan and need it replaced, don't continue using the fan until a new one is installed. Consider hiring a professional and get a new fan to prevent injury to you or your family.
Excedrin Issues Recall for Headache Medicine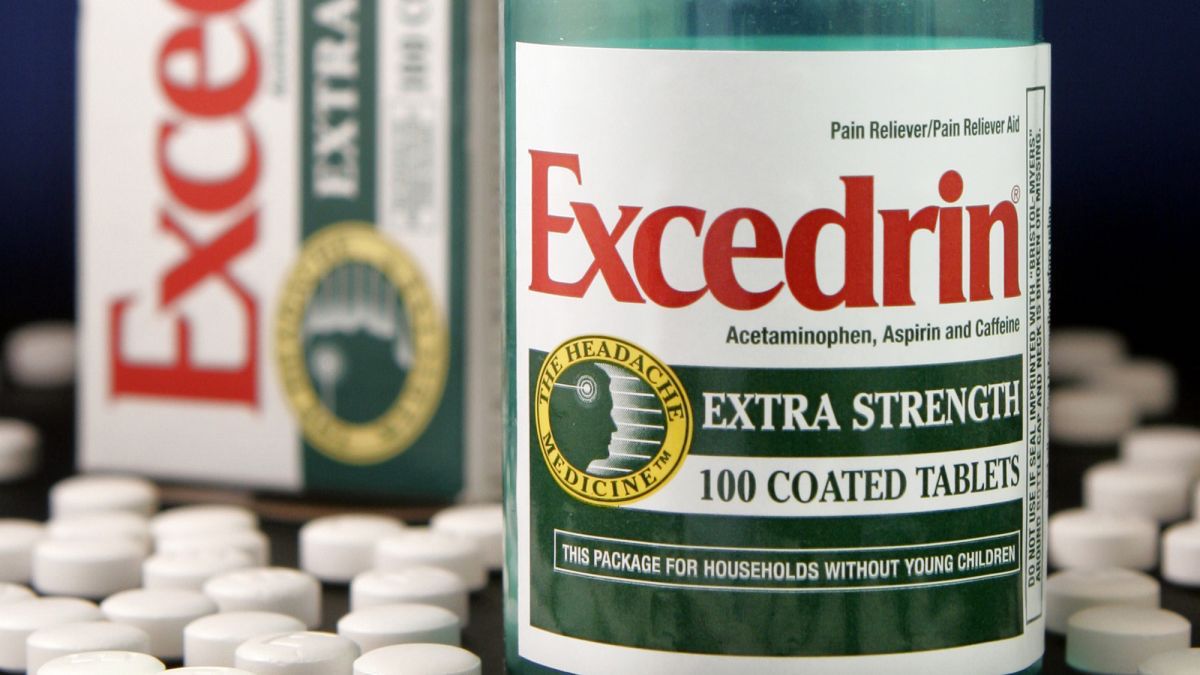 Less than a week before what is known as the biggest hangover day of the year on New Year's Eve, one of the biggest manufacturers of OTC headache medicines has issued a major recall. Excedrin is recalling five different brands, which was announced the day before Christmas Eve, December 23.
This recall includes Excedrin Migraine Geltabs and Caplets as well as Excedrin Extra Strength Caplets, Excedrin Tension Headache Caplets, and Excedrin PM Headache Caplets. The reason for the recall was for a failure to meet child resistant packaging requirements. Some of the medications may be able to develop holes in the bottom of the containers, which would give easier access to children. They could consume the pills, which could cause poisoning.
The Poison Prevention Packaging Act requires medications with the ingredients acetaminophen and aspirin to be in child resistant packaging. Almost 434,000 bottles were recalled. The bottles impacted by the recall have been on the market between March 2018 and September 2020. Bottles included in the recall include those with 50-, 80-, 100-, 125-, 250- and 300-count packages.
No reports of injury have been made so far, but it is recommended that consumers store the medication out of reach of children. They should also check the bottoms of the bottles. If you find a hole in the bottle, contact the company for a refund. You can call 800-468-7746 for further instructions.
Dangers of Overdose
An overdose of this kind of medication could have serious and potentially fatal effects. The first signs of an overdose of Excedrin from the acetaminophen include nausea and vomiting, loss of appetite, sweating, confusion, weakness and stomach pain. If not treated, it could cause pain in the upper stomach, yellowing of the skin or the whites of the eyes, and dark urine. You may also notice headache, hallucinations, a fast or slow heart rate, diarrhea, ringing in the ears and convulsions.
An overdose of this medication can lead to liver damage or death. If you find that a child has taken the medicine or suspect it may be the case, call Poison Control immediately. Immediate emergency medical attention is necessary.
The interactions between Excedrin and other medications with aspirin or acetaminophen can be serious and dangerous, which could lead to a fatal overdose. These two ingredients are found in other medications, which makes an overdose of Excedrin even more dangerous.
It is also possible that a child may have an allergic reaction to taking Excedrin. Symptoms include swelling of the face, tongue, lips or throat, difficulty breathing, and hives. Take any complaints seriously and get help right away.
Another rare reaction to medications which contain acetaminophen include a skin issue, which causes peeling and blistering. It can happen even if you've taken the medication before with no problems. It can cause you to feel light-headed, agitation, panic, confusion and bleeding.
More common side effects from this medication include upset stomach and feeling anxious or depressed as well as insomnia. If you are concerned that a child may have taken the medication, get medical attention as soon as possible.