Vaping Could Increase Health Risk with COVID-19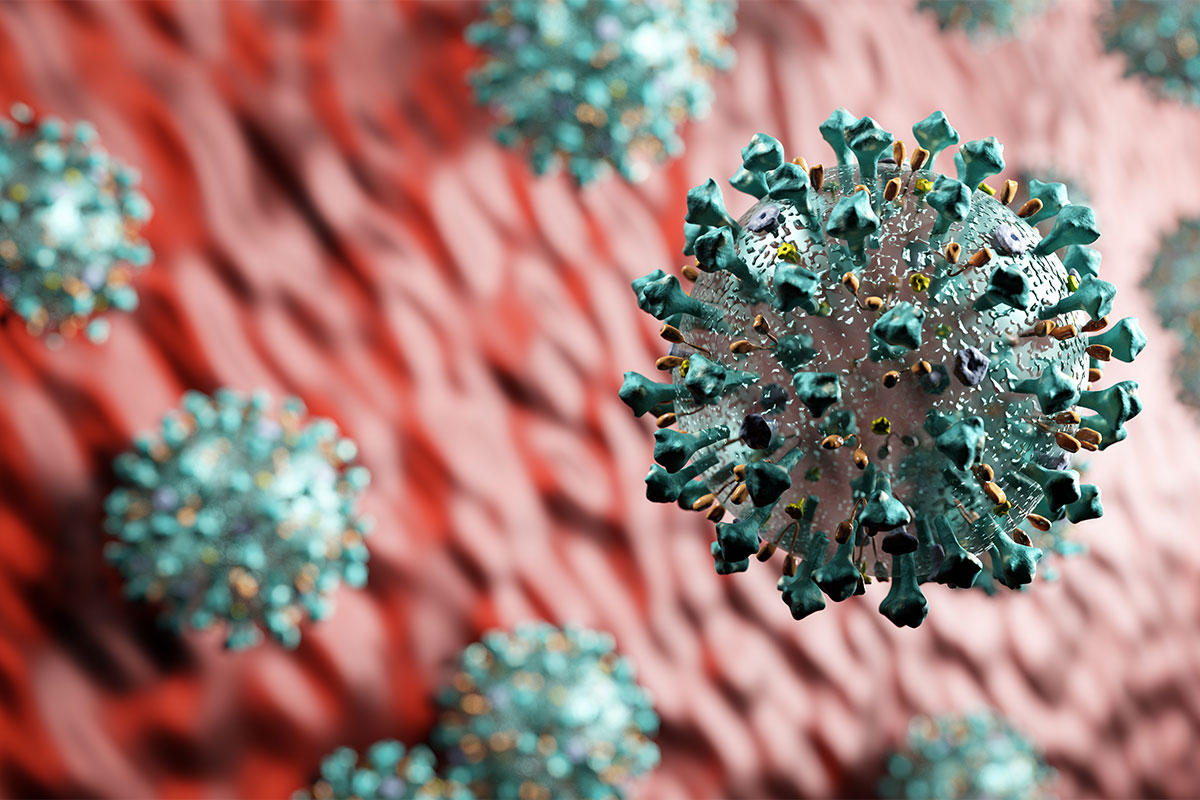 The US Centers for Disease Control and Prevention has issued recommendations for those who are elderly and people who are high-risk for dealing with COVID-19. Another group who may be at risk for this disease is anyone who smokes or vapes.
Vaping Illnesses
Vaping has already been tied to a serious lung illness with many cases diagnosed and treated from the summer of 2019. Like the vaping illness, COVID-19 attacks the lungs, which could leave those who are smoking or vaping even more susceptible.
The illness tied to vaping results in permanent damage to the lungs. Many of patients have gone to the emergency room and even been put on ventilators to help with breathing because of the severity of the situation. Several have died from the disease. Those who vape may also suffer more serious effects of any illness, including flu. The issue becomes even more frightening with COVID-19.
When a person vapes, it impacts their lungs. The lungs have more difficulty clearing out foreign substances and working at normal capacity. Some experts are wondering if vaping has contributed to the number of younger people being hospitalized for the virus. A study done in China shows that people who smoke have a 14 times greater chance of developing a severe case of COVID-19 than someone who doesn't. These same people have a 14 percent higher chance of getting pneumonia.
Along with people who smoke and vape, anyone abusing drugs could also be at an increased risk. Many of these drugs have a negative effect on the respiratory system. Opioids slow down the breathing rate, which makes it more difficult to get enough air and to send enough oxygen to the organs. Opioid misuse is already linked to an increased death rate in people who are diagnosed with respiratory issues. For many drug users, they double their risk because they also smoke or vape.
Fatalities with Vapers
With the vaping illness, many people went to the emergency room because they couldn't breathe. The most serious cases would be put on a ventilator, and many died from the disease. The issues are similar with COVID-19. It can start with a cough and fever, but it can quickly lead to shortness of breath and pneumonia. Doctors are concerned with the need for ventilators for those who have underlying conditions or are at a higher risk. Thousands of people have already died from this virus, and vapers and smokers most likely will end up with a higher fatality rate if they are exposed.
While there were some similarities on cases involving the vaping-related lung disease, no single cause was found. Many experts and agencies recommended that people stop vaping or at least not buy vaping products from off the street because they might not know what ingredients were included. With the virus running rampant throughout the US, most experts would agree to stop vaping regardless of what products are being used.
The single best thing that anyone can do to avoid complications with the virus is to reduce their risk. That means stop smoking or vaping.
Baby and Toddler Swing Recalled for Fall Hazard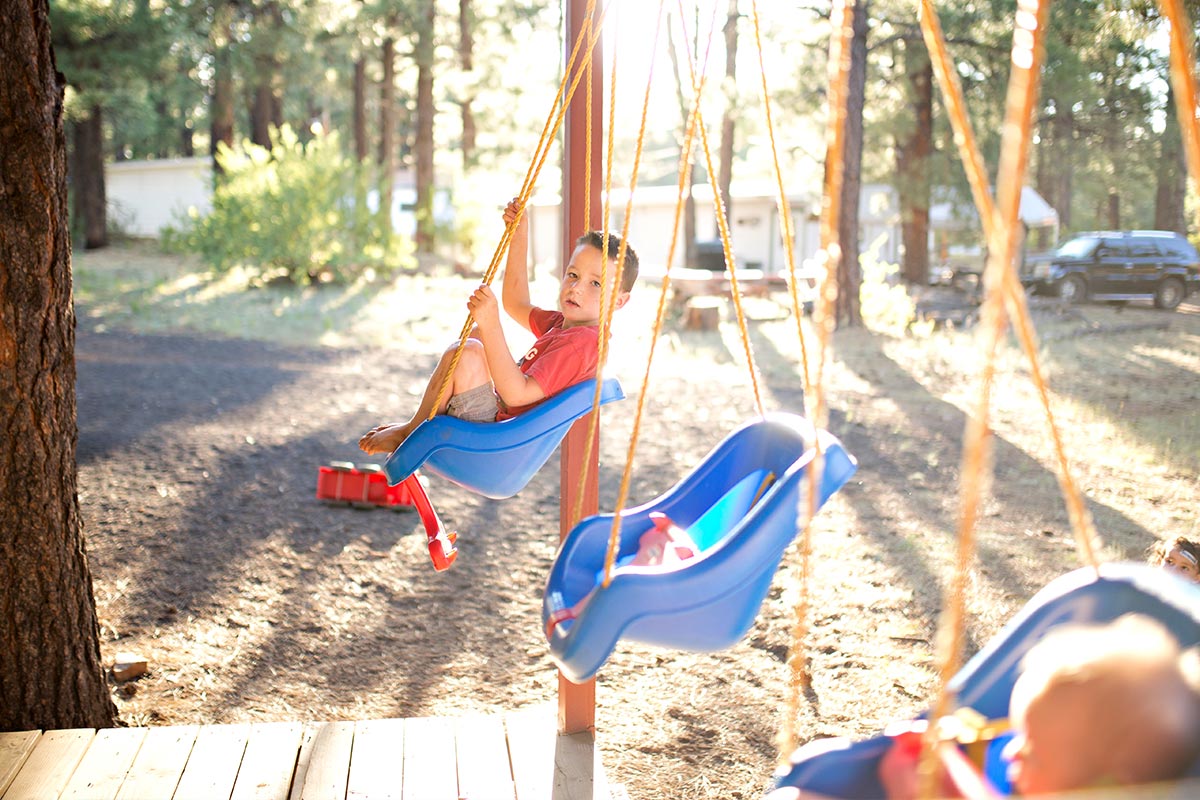 The baby and toddler swings made by Flybar have been recalled due to a safety hazard. There is a risk that the rope holding the swing in place may detach, which could allow the swing to fall with the child in it.
Danger of Falling
The product line being affected is the Swurfer Kiwi Baby and Toddler Swings. The child could suffer from a fall if the swing malfunctions. There have been no reports of injuries at this time, but the US Consumer Product Safety Commission has noted that six people have made complaints against the product because it fell apart while the children were using them.
Both the manufacturer and the CPSC warn consumers to stop using the swings and contact Flybar for repair instructions. The swing is fifteen inches wide, twenty inches tall and ten inches in depth. It comes in blue, pink and green and weighs four pounds. It is designed to be attached to a swing set or tree limb.
Around 3000 of the products which were sold are part of the recall notice. There has been no information released as to why the swings come apart.
The swing is sold online at both FlyBar.com and Swurfur.com as well as on Amazon and Walmart. Other independent stores also carry the product, which retails for around $80.
Children from six months to four years of age and up to 50 pounds can safely be placed in these swings. It curves around the child's body for comfort and safety and comes with a soft braided rope. To secure the child safely it comes with a three-point safety harness, which is adjustable as the child grows.
Parents often use swings for this age range to keep their little ones occupied and safe as well as to provide entertainment. As the child gets in motion, the risk for injury in a fall becomes greater. They can land wrong when the swing falls, which could lead to injuries of the neck, arms, shoulders and legs. The baby or toddler may sustain broken bones or other injuries in the fall. They could even get a concussion if they land on their head or suffer from a hematoma. In the most serious situations, a fall can lead to death in an infant or toddler.
Other Recalls for Swings
This isn't the first recall on child swings. Fisher-Price recalled around 30,000 baby swings which could also detach and cause the seat to fall. These swings were designed for babies and small toddlers and can lead to serious injury with a helpless infant.
Many parents use the swings to keep their little ones contained as they go about their routines. They may not be monitoring their child's actions every moment as they believe the child is safe in a swing.
If you own one of these FlyBaby swings, you can contact the manufacturer to find out what to do for a replacement or repair. Stop using the swing immediately to prevent the risk of falling for your child.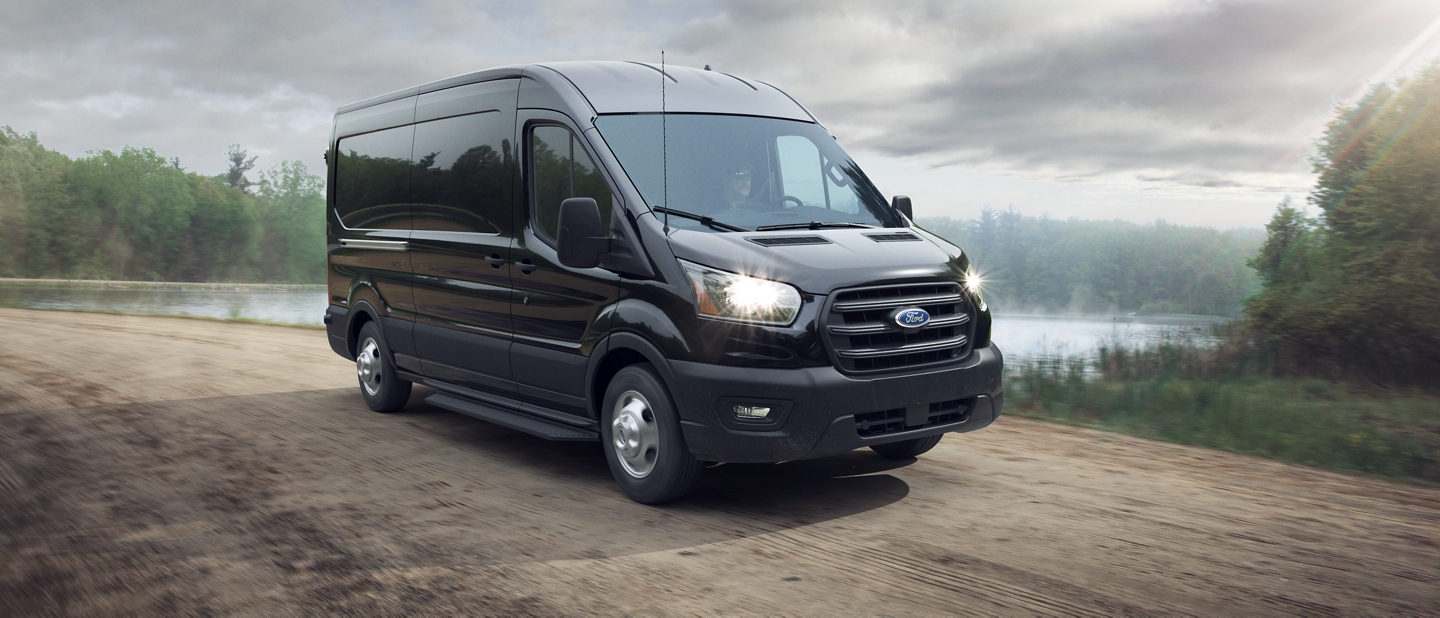 Ford has issued a new recall notice that affects Transit Connect vehicles as well as the new Mustang E-Mach. These two recall notices affect the safety of passengers as they travel.
Ford Transit Connect Recall
The first recall is for the Ford Transit Connect passenger vans. These vehicles have a potential issue with the seat belt pretensioners on the front passenger side. They may not deploy when the vehicle crashes and the system is activated. This would allow the passenger to be pushed forward rather than staying in place and could cause significant injury.
The vehicles affected were manufactured at the Ford plant in Valencia, CA during the period of July 17 to July 31, 2016. Owners of the passenger models affected by the recall can contact their local dealership which will inspect the assemblies and replace any that are part of the recall notice.
Ford Mustang Recall
The 2020 Ford Mustang has been recalled for an issue with the front camera. In some models, it has been aligned incorrectly, which could prevent the camera from functioning correctly. This misalignment could impact several systems, including pre-collision assist, lane-keeping, adaptive cruise control, and driver alert. It can also alter the working of the auto high-beam control.
When these systems don't work correctly, they may fail to notify the driver of potential hazards or collisions. For instance, the adaptive cruise control system works to adjust the speed of the vehicle when cruise control is in use to slow down when a vehicle is detected in front of the Mustang. With the camera installed incorrectly, it may not detect a vehicle in front, which means the car won't automatically slow down to maintain a safe distance.
The pre-collision system alerts drivers to a potential crash ahead, and it can apply the brakes automatically to reduce the speed of the car and lessen impact. With the lane-keeping system, the vehicle detects drifting and alerts the driver to move back over into their correct lane.
When these systems fail, it can increase the risk for an accident, especially if the driver isn't paying close enough attention or is relying on the systems for alerts. At this time, only 24 vehicles which were manufactured at the Flat Rock plant in Michigan have been impacted.
Ford hasn't been made aware of any accidents caused by the malfunctioning camera at this time. The company hasn't announced a schedule to notify owners as of yet, but they can call the manufacturer at 800-392-3673 to find out more details. Dealerships will realign the camera system for free to ensure it's facing the correct way.
Safety systems in vehicles are designed to prevent accidents and protect the occupants when one occurs. Newer technology has the capability of detecting potential problems and even automatically making corrections without human intervention. However, when these systems fail, it leaves the driver more vulnerable to an accident. While both models are still safe to drive with these recall notices, it is important to have the issues repaired as soon as possible for added safety.
Defective Fuel Heater Causes Recall of Trucks and Buses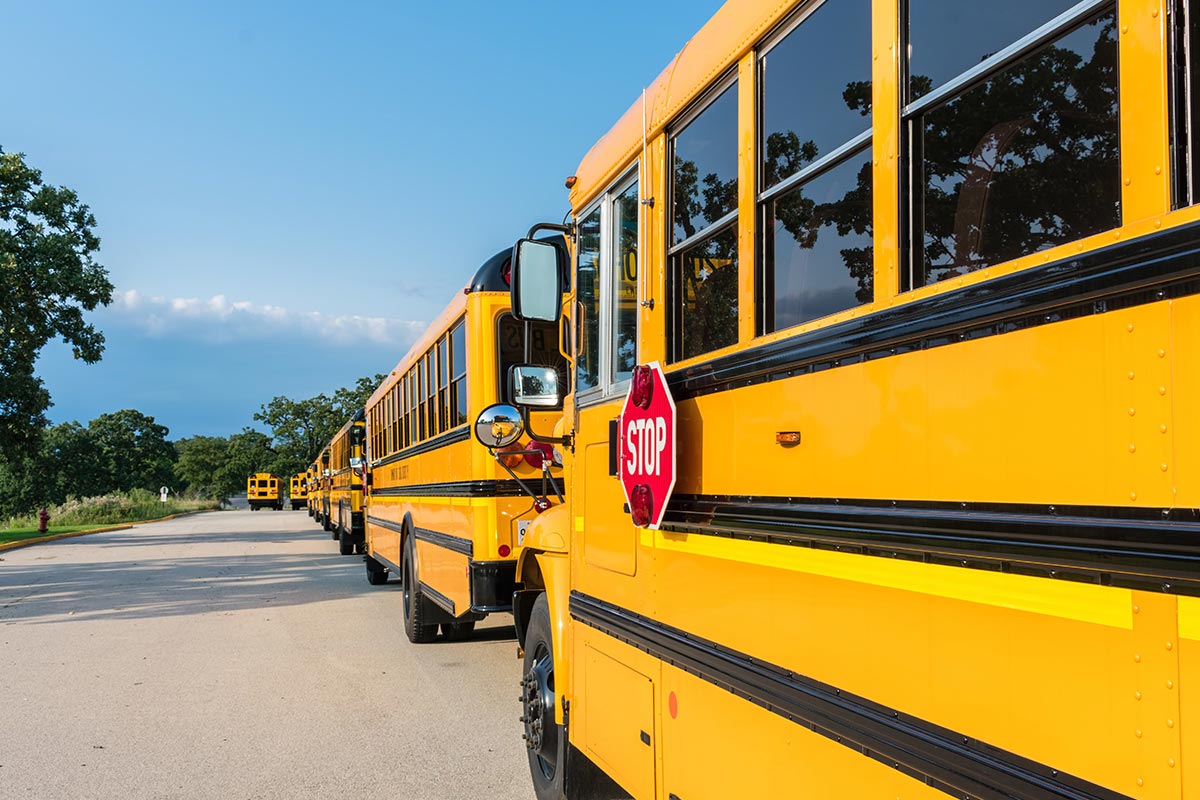 Over 50,000 buses and trucks are being recalled because of a defective component in a Cummins diesel engine. Navistar, Inc. has initiated the recall because of a possible fire hazard from an electric fuel heater.
Danger of Fire and Injury
If a Cummins medium-duty diesel engine would overheat, it could cause plastic components in an electric fuel heater to melt. As the plastic melts, it could cause the vehicle to catch fire. This engine is used in school buses, emergency vehicles and trucks. Another concern is could cause the engine to stall out. The National Highway Traffic Safety Administration (NHTSA) indicates that it increases the changeof a crash from the engine stall-out.
Of the more than 68,000 Cummins engines in circulation, about ten percent are expected to have the problem. At this point, Cummins said it isn't aware of any fires or injuries that have been caused by the defective part.
The manufacturer is still in the process of developing a solution. The company plansto notify dealers on April 30th and begin the recall on May 29th. The first incident occurred in the early part of February. There have been 12 known cases where the component has melted when Cummins decided to issue a recall notice. The company notified Navistar, the maker of the majority of affected vehicles.
Models Impacted
Most vehicles are 2018 and 2019 model years with a few 2020 and 2021 buses as well as International/Durastar and International/Workstar models from 2017.
IC Bus is a line of school and commercial busses. Models impacted from the recall range from 2018 to 2021 and include both school buses and commercial transit. International is the truck side of Navistar's company with various models. The International/Workstar is a severe-duty truck for hauling heavy cargo, such as rock. The International/HV is often used to haul cement and other heavy products. The MV, another model included in the recall, is popular for hauling cargo with a trailer connected.
Navistar is a leading manufacturer of buses and commercial trucks as well as defense vehicles. Any recall can have significant impact because of the number of these vehicles out on the road. The size of the trucks and buses make any defects dangerous not only for the driver but for other vehicles around them. If the vehicle catches fire, it can incinerate other vehicles nearby. If the truck is hauling hazardousproducts or explosives, the risk intensifies.
While some vehicles have a safety system that shuts down a vehicle when a fire starts, not all models are equipped in that way. A fire with one of these models can result in severe injury, especially with burns. Other injuries can be caused by a crash if the engine shuts down while the vehicle is moving.
Anyone driving one of these models can contact their employer to let them know about the recall. They should stop driving immediately until it can be determined if the vehicle has a defective device and the issue is corrected.