New Device Could Detect Cancer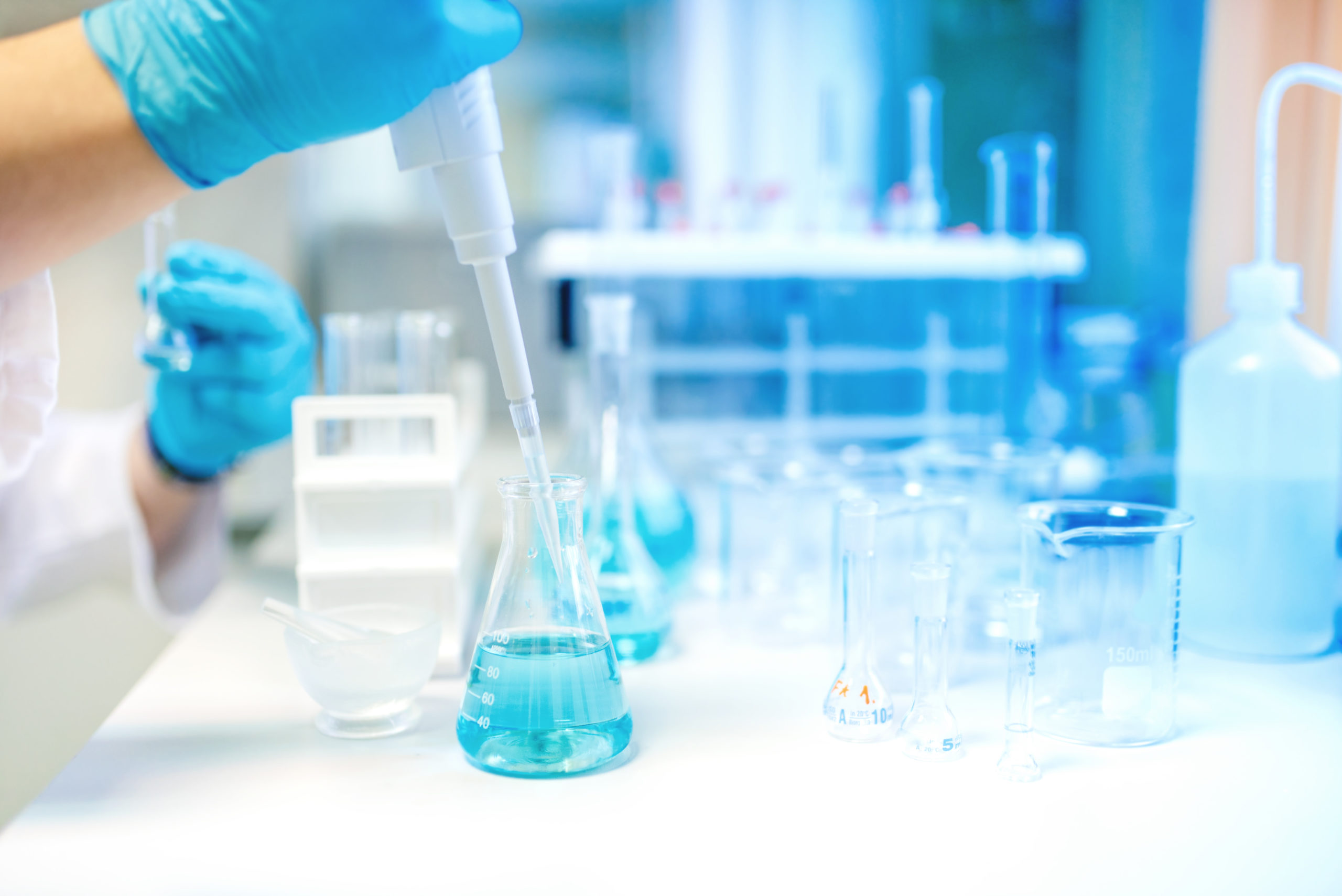 A new device which is made up of DNA could help identify cancer with fewer false alarms. These devices can differentiate between cell types for improved diagnoses and better treatment results.
Earlier and More Accurate Diagnoses
This new tool uses tiny circuits which are made up of DNA. The circuits read the molecular signatures to identify which ones are cancerous. This tool was developed by Duke University, using synthetic DNA with multiple strands. They attach to the exterior of the cell and analyze it. The tool is looking for a higher number of proteins than what is found on other cells. If it identifies one of these cells, it labels it.
The tool is not the first to work in this way, but it is hoped that it may be more accurate in diagnosing which cells are cancerous. With other tools, some healthy cells are also labeled as cancerous. With this new tool, it must attach to a specific combination of proteins.
Researchers have tested the tool in labs, which showed it took only a matter of hours to detect leukemia cells. The device can be reconfigured to get it to detect other types of cancer based on cell proteins. One of the goals is to get the circuits to alert the immune system so it will attack the cancerous cell.
More research is needed before the device can be used with confidence. Researchers say they need more realistic conditions for testing to ensure it continues to label the correct cells. However, early testing is promising and could improve cancer screenings in the future as well as improving the therapies used in treatment.
Earlier and more accurate cancer detection is critical to improve survival rates. Some types of cancer are labeled as silent killers because they show few if any symptoms until the late stages.
Aggressive Cancers Increase Fatality Rates
For instance, mesothelioma is a rare and deadly form of cancer that is often not diagnosed until the later stages. Chest or abdominal pain, coughing and shortness of breath are all signs of the disease, but may also be misdiagnosed.
Exposure to asbestos is the primary risk factor for developing this type of cancer, and it can happen years later. A person may not think about cancer from asbestos exposure when they first notice symptoms because it occurred years earlier. Doctors will often look for other conditions and treatments before they determine that mesothelioma is the cause.
People who live with someone who worked with asbestos can also develop this type of cancer. They may carry it home on their clothing or on their skin and in their hair. Exposure over many years can increase the risk of developing cancer. People in various industries have an increased risk of exposure, including those who are electricians, plumbers, pipefitters, demolition workers, brake mechanics and more.
It is important to get an early diagnosis because this type of cancer is aggressive and often fatal. Early and accurate diagnoses can save lives, giving the person more treatment options.
eBay to Remove Reclined Sleepers from Website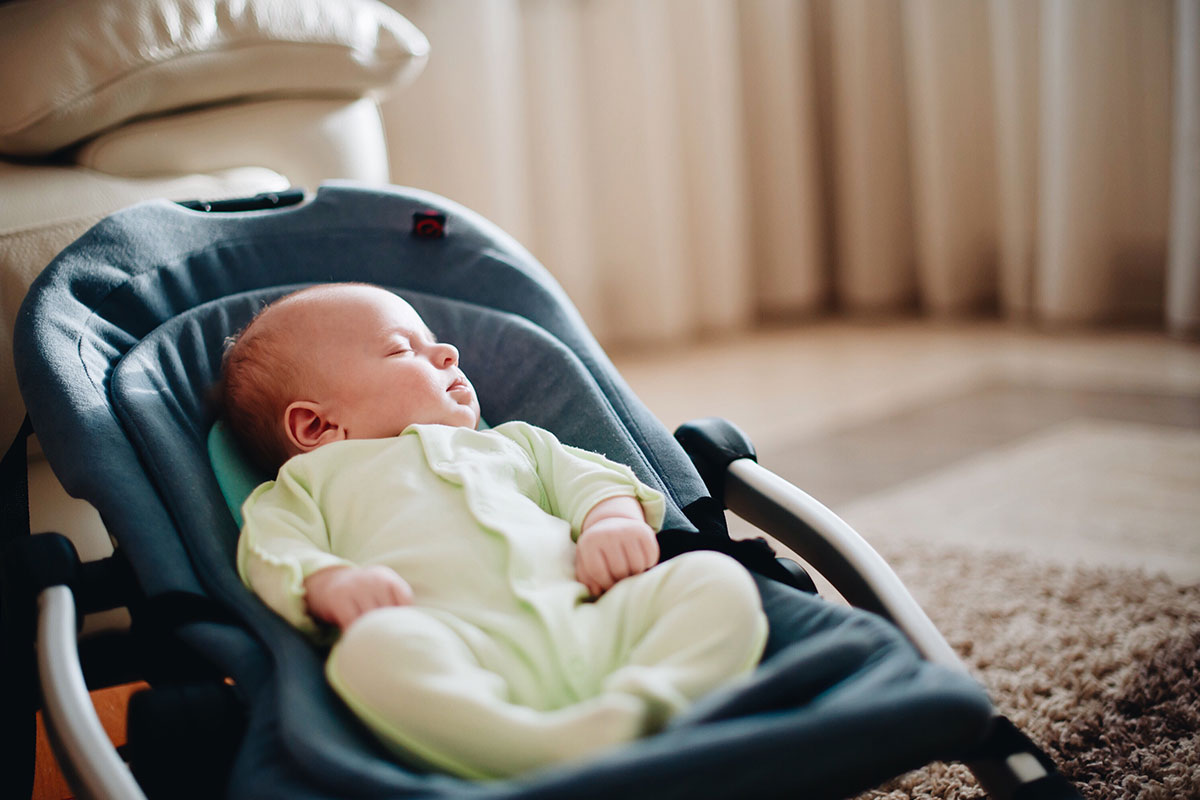 Consumer Reports asks retailers to stop selling inclined sleepers, citing them as dangerous for infants. This request is for online marketplaces as well, and eBay is complying.
eBay will be banning all inclined infant sleepers from the website, not just those that have recall notices attached to them. This action is in response to a letter sent from Consumer Reports to 15 businesses in the retail industry, including eBay.
Dangerous for Babies
Inclined sleepers for infants angle babies between 10 and 30 degrees, which can be dangerous for them when they fall asleep. Consumer Reports has deemed the entire category or infant reclined sleepers as unsafe because of the overall design. Products in this category have been linked to 73 infant fatalities.
These products are dangerous because they put the babies at an incline for sleeping. The infant's head can lean forward, putting their chin down on their chest, which can compress the airway and allow them to suffocate. Other issues with these products include soft bedding and having a rounded surface which isn't in following of the recommendations from the American Academy of Pediatrics (AAP).
eBay has already started enforcing the restrictions and banning products, such as the Hiccapop DayDreamer and Evenflo Pillo Portable Napper. The Fisher-Price Rock 'n Play Sleeper is one of the best known and was recalled earlier in the year. In fact, over five million products in this category have been recalled. Several brands are still available to purchase even though experts have warned against using them.
Multiple organizations have advised parents, daycare centers and others not to use any infant inclined sleeper, including the AAP and Consumer Federation of America.
The companies contacted in the letter include:
Amazon
Bed Bath and Beyond
Albee Baby
Craigslist
Buy Buy Baby
Facebook
Macy's
Kohl's
Target
Walmart
Magic Beans
You Are My Everything
Both eBay and You Are My Everything have agreed to remove the products from sale. Other companies have not replied to the letter. One of the concerns with these products is they are marketed as safe for resting or napping, but it only takes a few minutes for a baby to suffocate when they fall asleep. Experts say it's wrong to promote them as safe for any amount of sleep. Babies have suffocated in infant reclined sleepers in less than 15 minutes, according to incident reports.
Along with the risk of suffocation, another danger is with the baby being able to roll over. They roll from their back to their stomach if they are left unrestrained, which is another position which increases the risk of suffocation. They may turn into the side of the device and smother.
The AAP recommends putting babies to bed on a firm mattress with no other bedding. They should be placed on their backs with nothing else in the bed. This is the only position which is approved by the AAP and for doctors until the baby is able to turn over by themselves.
New Tests for Johnson & Johnson Baby Powder Show No Asbestos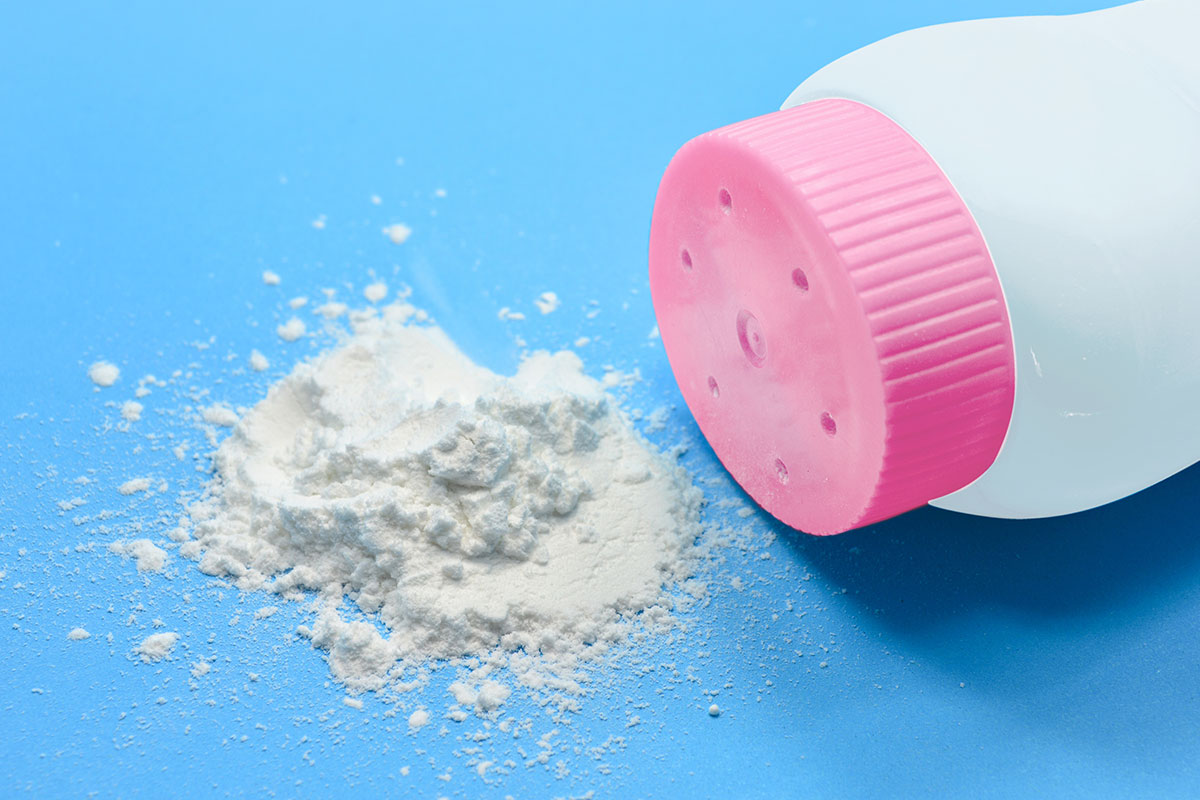 According to Johnson & Johnson, new tests on Johnson's Baby Powder show that the product is free of asbestos. Trace amounts had been found previously, as reported by the US Food and Drug Administration (FDA).
Testing for Asbestos
A test conducted by the FDA earlier had shown indications of asbestos being present in the powder. In response, the manufacturer recalled a single lot of the baby powder back in October. Since then, Johnson & Johnson has conducted 155 tests using two third-party labs and four testing methods. The samples were from the same bottle used in the FDA tests.
The manufacturer had already responded to the FDA findings by conducting a small test in October which showed no asbestos findings. However, the DFA stood by its results. Officials did say that the difference in tests could be the result of contaminants not being uniform in the product. They also admitted there is no standardized testing to detect asbestos in talc.
The tests that were done by the third-party labs showed no asbestos in the bottle or in any samples of the rest of the lot from which the bottle came. The manufacturer suggested that the FDA results were from contamination or a lab error.
About 33,000 bottles of the product were recalled in the US in October after the FDA results were noted. This was a voluntary recall by Johnson & Johnson and the first time for such a recall. However, it's not the first time the company has faced accusations that the products cause health issues, including cancer.
Mesothelioma
Asbestos is a known carcinogen, which means it's likely to cause cancer. In this case, it is mesothelioma, which is a deadly type of cancer that acts fast and is aggressive.
Mesothelioma results from the asbestos fibers getting into the lungs. Over time, continued exposure to asbestos causes the fibers to build up in the lungs. Mesothelioma is a cancer of the lining around the lungs or abdomen as well as other organs.
This is a rare type of cancer that has fewer than 20,000 new cases diagnosed each year. Treatments are available, but they only manage the condition rather than curing it. A person can live for several years with mesothelioma while some have had much longer lifespans after the diagnosis.
Common symptoms of mesothelioma include coughing and pain in the chest. The person may be short of breath and often loses weight. Several options for treatment exist, but the cancer metastasizes quickly. Chemotherapy may be an option as well as radiation. Surgery and other medical procedures may be recommended, but they only help with the condition rather than removing the cancer.
When mesothelioma is caused by exposure to asbestos, it happens over a longer period. Products that contain the material can release it into the environment where the person will inhale it. Slowly, enough of the asbestos will accumulate in the lungs to cause a problem. Because of it being a carcinogen, asbestos is banned from products in the US.
Vapers May Pay Higher Life Insurance Premiums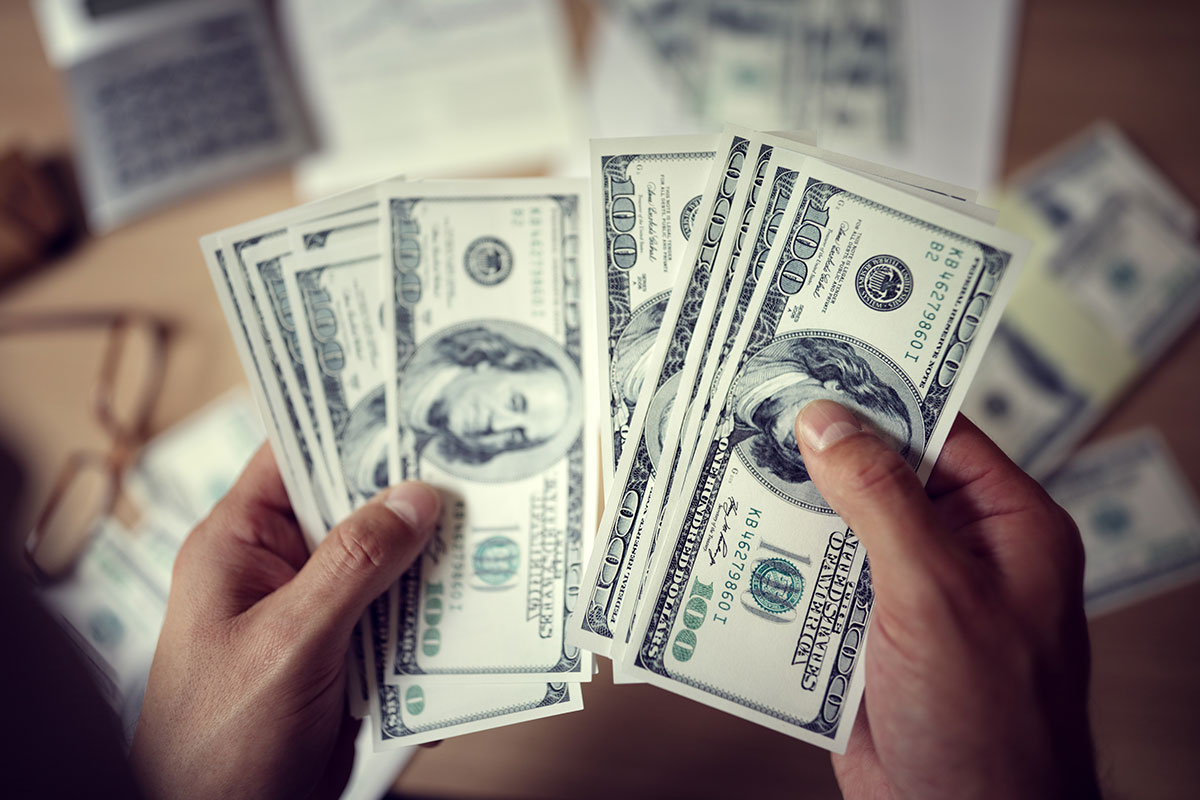 Reinsurers around the world are reevaluating insurance premiums and risk for those who vape. Vapers may end up paying more for insurance than smokers or even be excluded completely from some policies.
Current totals for vaping deaths stand at 47 for one mysterious lung illness that has been connected to vaping. Other health concerns have continued to grow even though some studies show that vaporizers and e-cigarettes help smokers to stop using traditional cigarettes.
Warnings to Insurers
Reinsurers are the companies that insure the insurance providers. They use their vast research tools to help insurers determine risk. While they don't provide recommendations for pricing or require specific policies, they do give general advice on risk. They can also charge higher premiums or even fail to provide reinsurance if their advice isn't followed.
In the past, vapers were treated like smokers when it came to insurance. Smokers already pay up to twice as much as nonsmokers for life insurance because of the higher risk for lung cancer and other health problems. Three reinsurers have updated their recommendations on vaping recently with others still considering their guidelines.
The warnings from the reinsurers includes vaping products that contain THC, which is an active ingredient in marijuana. They also focus on younger vapers, particularly insuring those who are under the age of 25 due to the recent illnesses and deaths from the vaping illness. Many of those who have had the illness have been under that age and even still in their teens.
Many insurers are treating vapers the same as smokers while refusing to insure those who are vaping products which may be likely to cause cancer. Supporters of vaping believe this step is harsh because it's already difficult for people who smoke to get insurance.
Most insurers have already put vapers with smokers when it comes to pricing and risk. The few that didn't in the past are beginning to change their stance now. Reinsurers are continuing to monitor the information available about vaping and health concerns.
Damage from Vaping
It's still too early to tell the long-term damage from vaping. If more illnesses from vaping become apparent, it is expected that insurers will respond accordingly. The US Centers for Disease Control and Prevention have recommended that people stop vaping, especially with products that contain THC or vitamin E. Experts suggest that people give up vaping completely until it's determined what ingredient is causing the epidemic that overtook the nation during the summer.
This is another hit for vaping manufacturers who have already lost customers and support due to the negative publicity and information being presented. They continue to claim that vaping is safer than smoking, but recent deaths have placed a high concern about this idea out to the public. In fact, JUUL was one manufacturer that the FDA gave a warning to for promoting their products as a safer alternative. That claim cannot be made unless specific data is provided to support it, which JUUL did not have. The manufacturer has stopped all marketing in the US but still continues to promote products in other countries.