New Lung Illness Connected to Vaping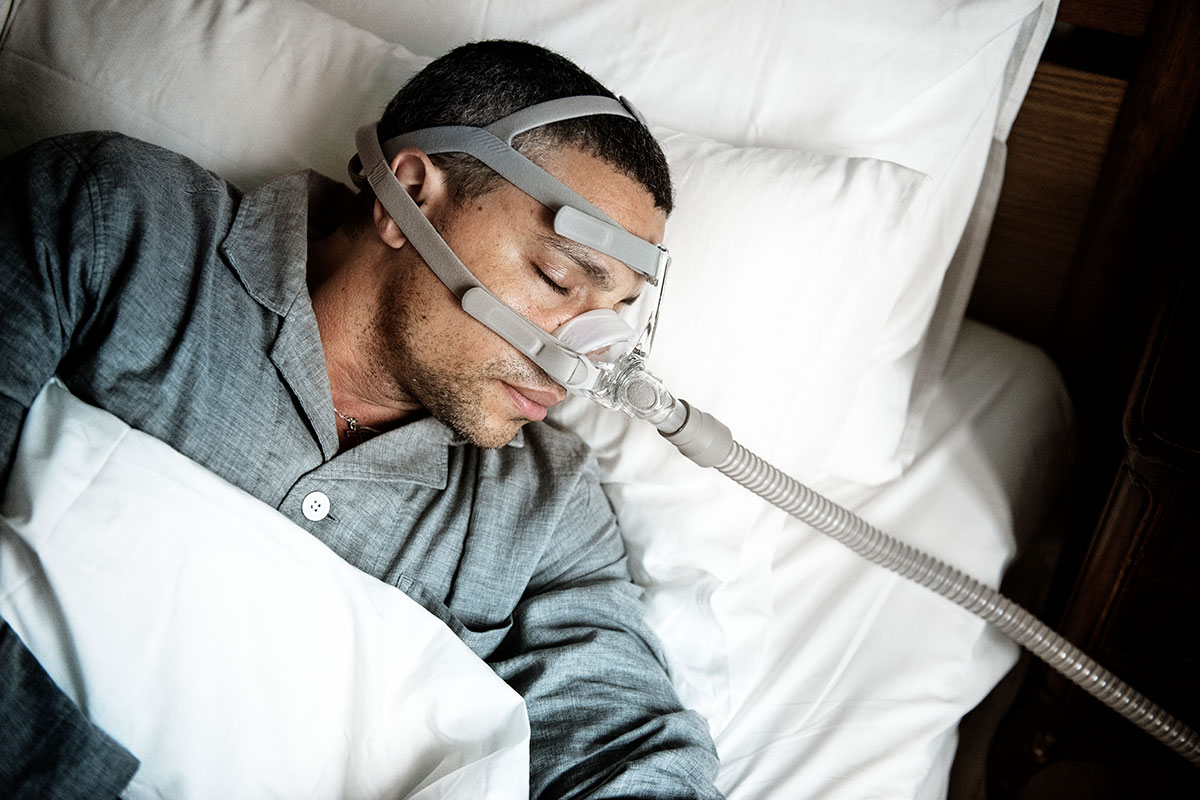 A new illness has been tied to vaping, which is different than the serious lung illness that has been running rampant across the United States in recent months. The new lung illness has been recognized by Canadian researchers.
A New Illness Damages Lungs
A 17-year-old male has been diagnosed with a lung condition similar to popcorn lung. Popcorn lung is so named because it comes from exposure to diacetyl, a chemical used to flavor microwave popcorn. This chemical can result in inflammation of the lungs when inhaled. It also causes obstruction in the airways.
The teen patient was diagnosed with a different injury than what is currently seen in the US from vaping. According to researcher Dr. Karen Bosma of the Lawson Health Research Institute in London, Ontario, this indicates that there is more than one way that vaping can cause harm to the lungs. She also says that no single ingredient has been identified as the problem, so vaping products are all considered to be dangerous.
The teen was diagnosed with bronchiolitis after suffering from a persistent cough for a week. He was taken to the hospital where he was put on life support. The family of the teenager said he had used flavored e-cigarettes regularly, including those that contained THC. The doctors referred the patient to a lung transplant center. He was able to avoid a transplant and has begun to recover. However, he suffers from permanent lung damage.
According to Bosma and other experts, vaping contains health risks and long-term damage is still largely unknown. Nonsmokers shouldn't vape and neither should women who are pregnant.
More Vaping Victims
The number of people diagnosed or likely to have the lung illness related to vaping which has been reported all over the US has gone up to 2172 as of November 21st. At least one case has been reported in each state except Alaska. A total of 42 deaths have occurred through 24 states with ages ranging from 17 to 75. The CDC reported that of the total number of cases, 85 percent were using products containing THC. Vitamin E acetate was also involved in many of the products. When heated, it can cause severe damage to lungs as it is inhaled.
Many of the products aren't regulated, which increases the risk. Some of the compounds in use may be safe in some situations, but they can become dangerous when heated and inhaled. Experts recommend that all people stop vaping because the products aren't regulated. However, this message isn't getting across to everyone as new cases keep coming up.
The federal government has pledged to ban flavored e-cigarettes, but no action has been taken as of yet. Currently, they are studying the situation. With a new disease being diagnosed, the concern will continue to increase. Since vaping hasn't been around for too many years, other conditions may show up for long-term damage. Anyone who has been vaping and notices problems breathing should seek medical help right away. These conditions are serious and life-threatening.
JUUL Makes Big Changes in Efforts to Survive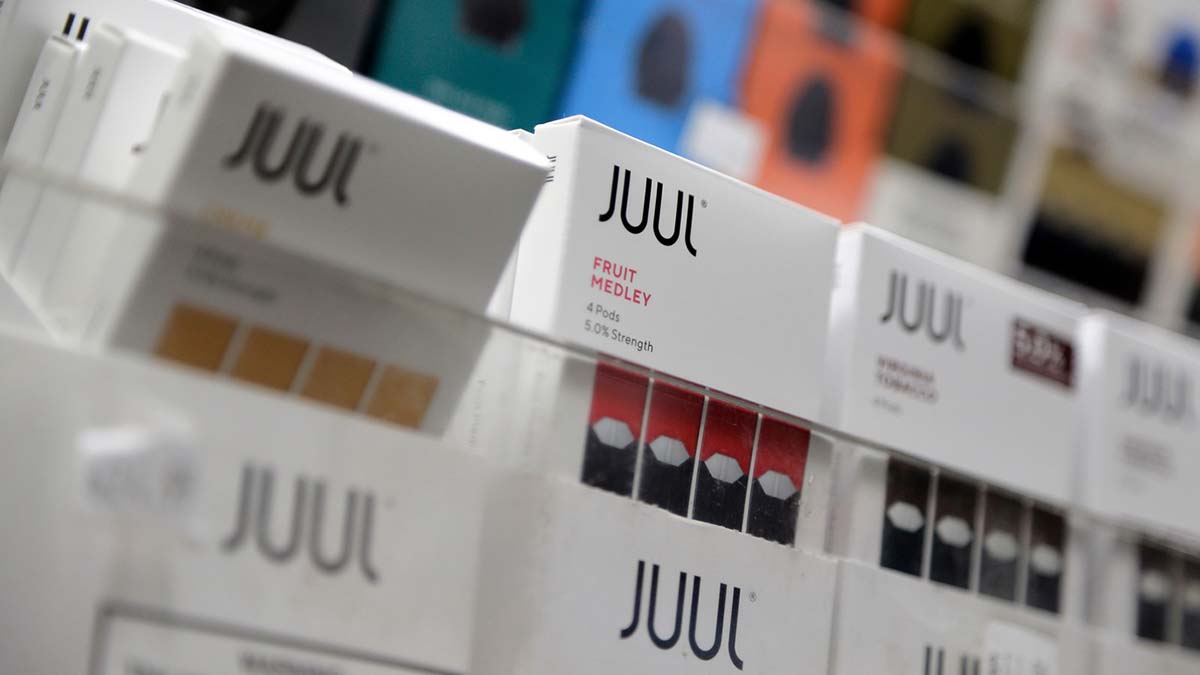 At one time JUUL Labs Inc, was a leader in the vaping industry. After numerous complaints that the manufacturer of vaping devices was targeting a younger audience, including tends, the company has been struggling to stay relevant in the industry.
Pilot Ends
JUUL has received a great deal of scrutiny from the US Food and Drug Administration as well as other agencies and organizations about the way it markets its products and the ingredients used in those products. The company has had to pull flavored vaping cartridges from the market. It has also pulled out of some worldwide markets due to the negative publicity.
In an effort to rebuild its brand and the company as a whole, JUUL has made some major changes. One of those changes is dropping a new feature. Last year, the company had piloted this feature in Canada and the UK, which tracked usage. Users could track how many puffs they took on their JUUL vaporizer. The information would be transmitted to an Android app through Bluetooth connectivity. Users would be able to create an alert for each day when they reached a specified number of puffs.
The pilot program ended earlier this year with no plans to move to production of the usage monitor.
Major Layoffs
Earlier in September, the Wall Street Journal reported that the manufacturer would be laying off about half the workforce. Staff would go from around 2200 to just 1000. No details had been released, but JUUL did indicate it would be a global impact.
JUUL has also suggested that it may move out of markets in Asia and Europe due to a lack of return needed to stay in those areas. This isn't the first reduction for the company. Earlier in 2020, there was a layoff of 1000 employees. JUUL also announced that it would be taking steps to leave Austria, South Korea, Portugal, Belgium and Spain markets. The company discontinued advertising as well.
Statistics show that JUUL once had a market share in the US of 75 percent in November of 2018, which has dropped to 58 percent in 2020. The company currently faces inquiries from 29 states as to whether the company targeted minors in its advertising.
Vaping-related illnesses from 2019 have not helped JUUL's image. Even though those incidents were mostly from black-market products, it has harmed the vaping industry as a whole with JUUL taking a big hit as the face of vaping.
While the number of vaping illnesses has gone down, many are still concerned about the dangers of using these products. Schools and other organizations are trying to get the message out to teens about the risks that come from vaping. While fruit-flavored vaping cartridges have been banned, other products are still available, such as disposable flavored products.
JUUL continues to maintain that it focuses on current smokers who want an alternative to tobacco cigarettes. The FDA and other agencies haven't indicated that JUUL products are an acceptable option for users to stop smoking.
Hospitals Determining Repair or Replace for Faulty Infusion Pumps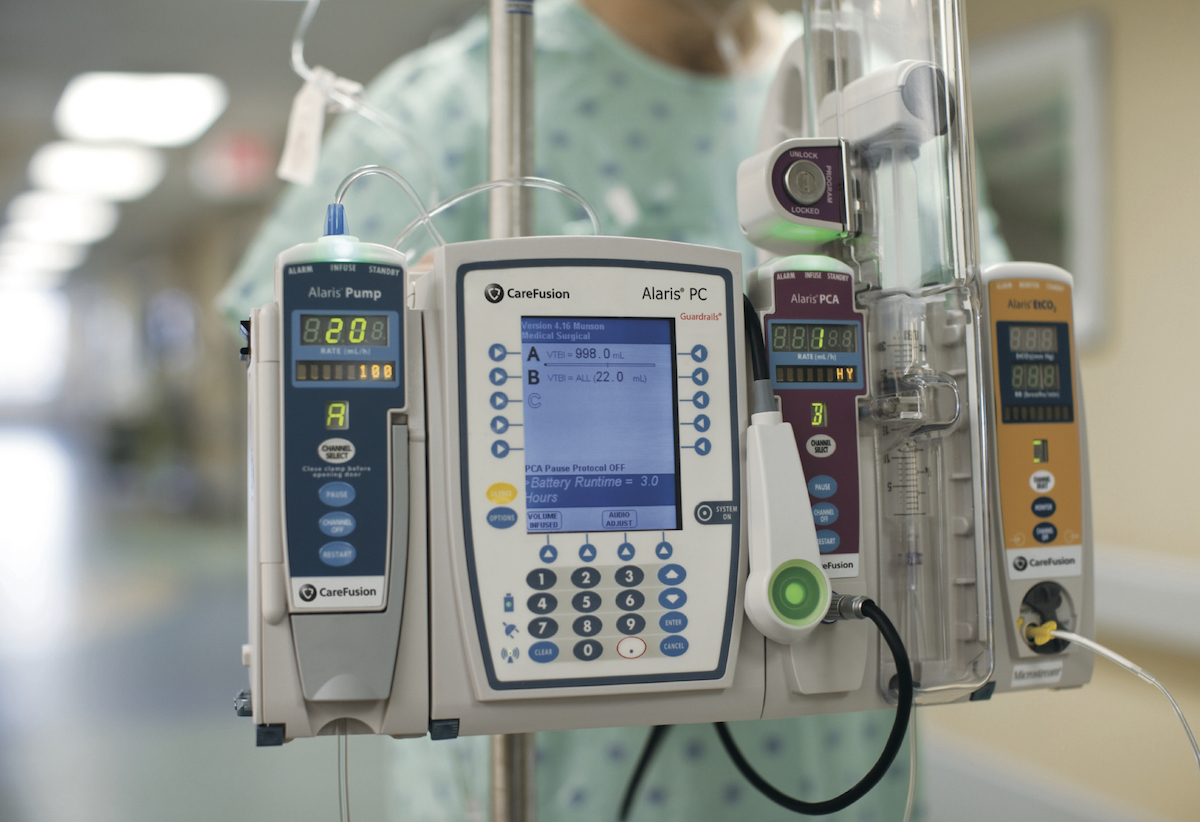 Becton Dickinson, a manufacturer of infusion pumps, recently issued a recall for the Alaris infusion pump. This issue has left hospitals trying to determine if they should have the product repaired or replaced.
An infusion pump has the task of delivering medications intravenously, including pain meds and antibiotics. The pump also delivers blood to patients who need it. The device is used on patients of all ages, from infants to adults.
Dangers of Infusion Pump Malfunction
When an infusion pump malfunctions, it can deliver the medication too fast or not fast enough. If the medication is delivered too slowly, it may be ineffective at treating the condition. However, when medication is delivered too quickly, it can be fatal.
Hospitals must decide if they will repair the pumps by replacing as many as 7000 components on the device. The other option is to monitor the pump for defects. Many facilities are choosing to monitor the pumps since they haven't had an issue with malfunctioning. Trinity Health is replacing the pumps at its hospitals around the country. Munson Healthcare is replacing half of the pumps but hasn't decided on a product. Becton Dickinson products make up around 80 percent of the market for infusion pumps.
Other products do exist, including pumps from Johnson & Johnson, Coviden, Baxter, ICU Medical, B Braun and Hospira. The pumps range in size and can cost between $1000 and $3000 with some products even higher in price.
Numerous Recalls
The FDA labelled several recalls as Class 1, which means that the device could cause death or serious injury. Another recall received the label of Class 2, which may still cause harm to a person but the damage is temporary or can be reversed through medical means. Becton Dickinson responded by issuing voluntary recalls in February of 2020. At that time, over 1100 incidents had been reported with 55 injuries and one fatality. The recall affects multiple products in different series.
Products included in the recall date back to 2004 through 2019 to a total of 774,000 units that have been sold in the US. These devices may interrupt infusion, delay it, or have faster or slower delivery. Becton Dickinson has admitted that 13 models of the infusion pumps have had various problems with either the software or hardware. However, the manufacturer says the devices don't necessarily need to be replaced or stop being used. Critics say that all the pump models included in the Class 1 recalls should be removed and destroyed.
The manufacturer's instructions to hospitals gave the facilities the option to either removed and discard the pumps or to have them updated with new software and training for nurses. Some medical staff say they haven't been taught how to use the devices with the new guidelines. Others say they have been given the information for monitoring these devices.
Hospital administration bear the burden of deciding how to respond to the recall to protect patients and manage the budget. Medical staff can only follow the requirements of their facilities and the guidelines of the manufacturer.
Ford Recall for Multiple Issues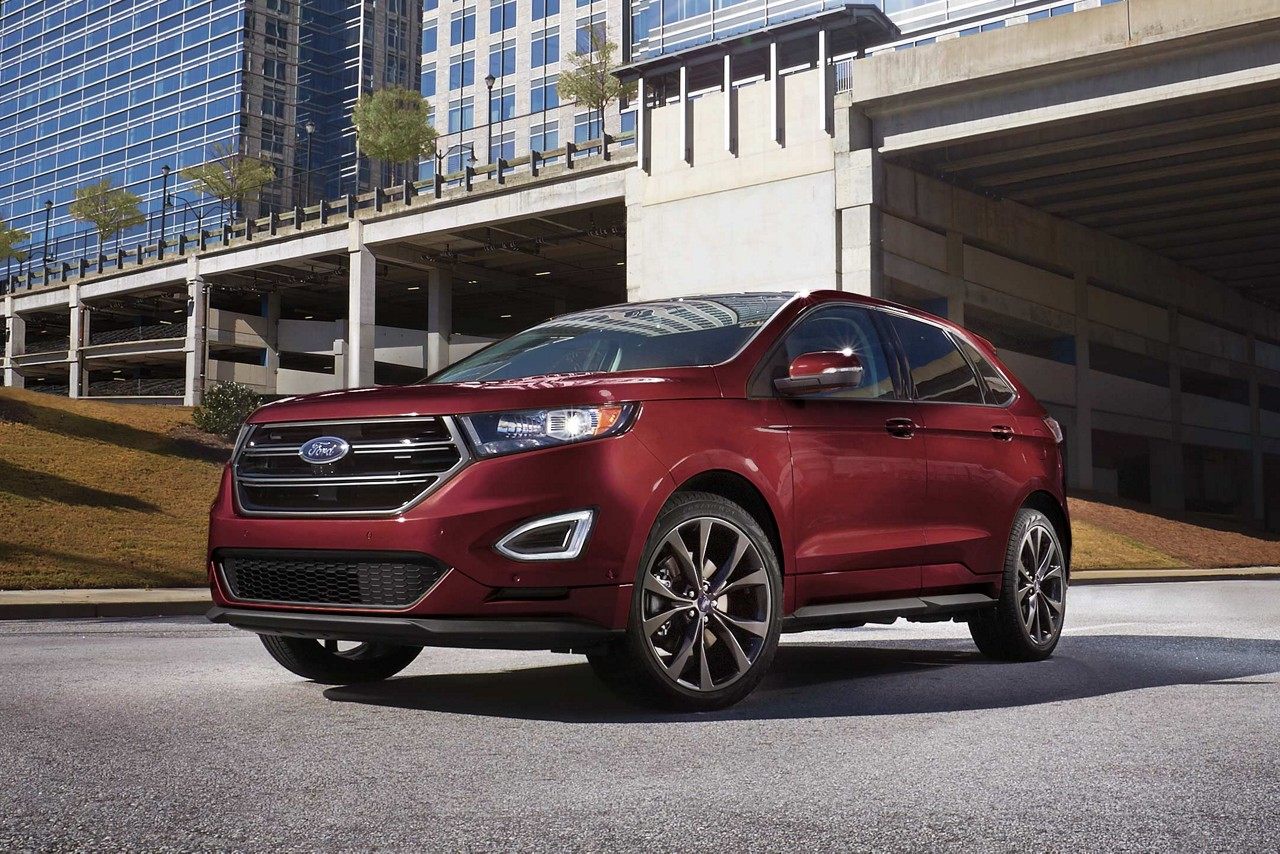 Ford issues a recall notice for more than 500,000 vehicles due to multiple issues with the vehicles. The three recalls were for safety problems and affected vehicles sold in North America.
Details of the Recalls
The first recall was for a brake issue that impacted more than 550,000 vehicles. The front brake has a hose that could burst and cause a leak, which would increase the likelihood of a crash because the brakes wouldn't work adequately. The models under this recall include Ford Edge from 2015 to 2018 and Lincoln MKX from 2016 to 2018. Owners of a recalled model can take their vehicle to a dealership for replacement of the hose.
The second recall affects Lincoln Corsair models, which were built at the Louisville Assembly Plant. Affected models total just under 3600, and they were built between January and October of 2019. The default is a rear coil spring that could corrode. It may break and separate from the vehicle. If this happens, it could cause an accident for vehicles following behind. Owners should take their vehicle to a dealership where technicians will examine the coil spring and replace it if it shows signs of breaking.
The third recall is the smallest, affecting less than 500 vehicles. The model impacted is the 2020 Ford F-150 pickups, which were built in the Kansas City Assembly Plant between June 30 and July 1, 2020. The trucks with the defect may have the wrong attachment nut on the positive battery cable, which links it to the starter motor. Because it is a flawed nut, it may not provide a secure connection and could cause a fire. Owners can take their pickup trucks to a dealership where technicians will replace the nut.
Recent Recalls
These three are just the latest in recalls from the major auto manufacturer. Earlier this year, three other safety recalls were issued for the following:
Lincoln MKX and Nautilus for defective wiring, impacting about 24,500 vehicles
Ford F-650 and F-750 trucks for lacking thermal protection components, impacting about 1300 vehicles
Ford Escape and Transit vehicles over airbag problem, impacting about 80 vehicles
Continual recalls reduce customer confidence in a brand. They also pose a significant risk for drivers out on the road. This risk not only impacts those that are driving the defective vehicle but those who are driving nearby if an issue should occur.
The defects over the brake hose and battery cable are especially serious. The risk of fire can cause severe injury to the driver and any passengers. With defective brakes, the driver may be unable to stop the vehicle and crash into an obstacle or another vehicle. If the vehicle is going at a high rate of speed, the injuries can be severe and even cause death or permanent damage.
If you have a recalled vehicle, it is important to take the issue seriously even if you don't notice a problem. A dealership can tell you if your model is part of the recall and fix the issue.