New Lung Illness Connected to Vaping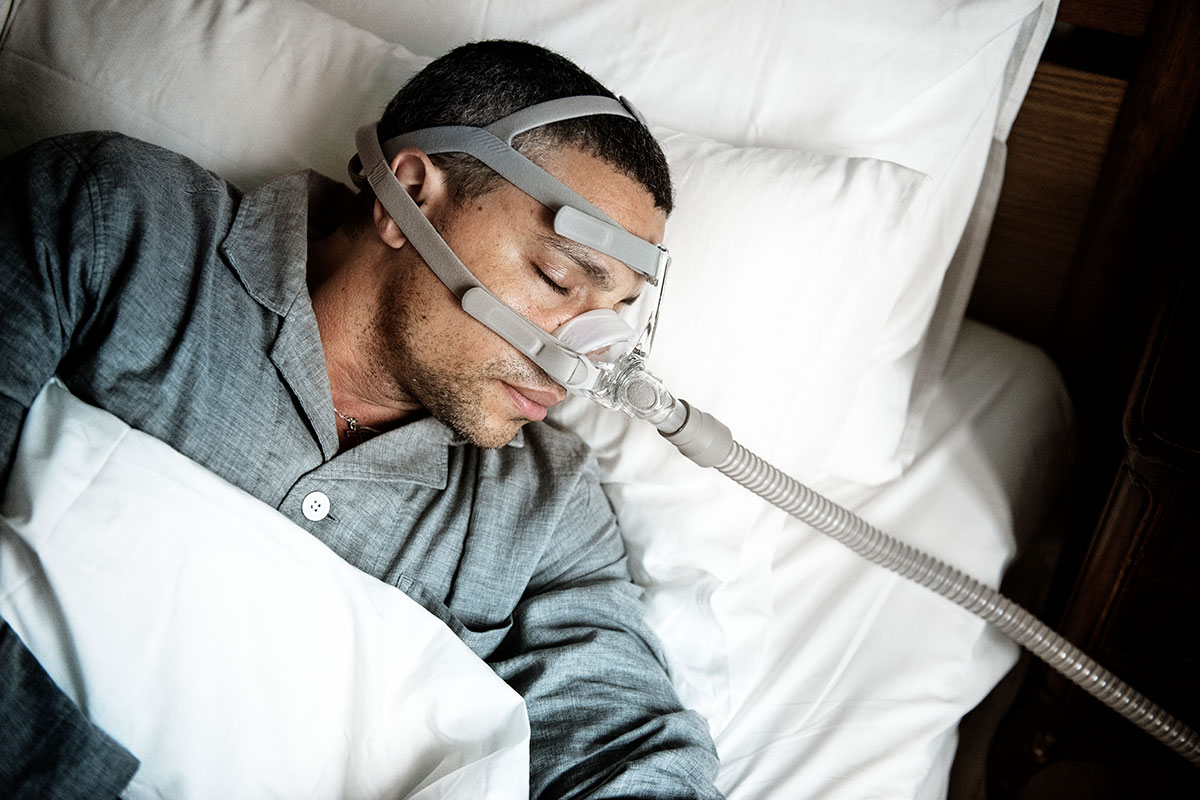 A new illness has been tied to vaping, which is different than the serious lung illness that has been running rampant across the United States in recent months. The new lung illness has been recognized by Canadian researchers.
A New Illness Damages Lungs
A 17-year-old male has been diagnosed with a lung condition similar to popcorn lung. Popcorn lung is so named because it comes from exposure to diacetyl, a chemical used to flavor microwave popcorn. This chemical can result in inflammation of the lungs when inhaled. It also causes obstruction in the airways.
The teen patient was diagnosed with a different injury than what is currently seen in the US from vaping. According to researcher Dr. Karen Bosma of the Lawson Health Research Institute in London, Ontario, this indicates that there is more than one way that vaping can cause harm to the lungs. She also says that no single ingredient has been identified as the problem, so vaping products are all considered to be dangerous.
The teen was diagnosed with bronchiolitis after suffering from a persistent cough for a week. He was taken to the hospital where he was put on life support. The family of the teenager said he had used flavored e-cigarettes regularly, including those that contained THC. The doctors referred the patient to a lung transplant center. He was able to avoid a transplant and has begun to recover. However, he suffers from permanent lung damage.
According to Bosma and other experts, vaping contains health risks and long-term damage is still largely unknown. Nonsmokers shouldn't vape and neither should women who are pregnant.
More Vaping Victims
The number of people diagnosed or likely to have the lung illness related to vaping which has been reported all over the US has gone up to 2172 as of November 21st. At least one case has been reported in each state except Alaska. A total of 42 deaths have occurred through 24 states with ages ranging from 17 to 75. The CDC reported that of the total number of cases, 85 percent were using products containing THC. Vitamin E acetate was also involved in many of the products. When heated, it can cause severe damage to lungs as it is inhaled.
Many of the products aren't regulated, which increases the risk. Some of the compounds in use may be safe in some situations, but they can become dangerous when heated and inhaled. Experts recommend that all people stop vaping because the products aren't regulated. However, this message isn't getting across to everyone as new cases keep coming up.
The federal government has pledged to ban flavored e-cigarettes, but no action has been taken as of yet. Currently, they are studying the situation. With a new disease being diagnosed, the concern will continue to increase. Since vaping hasn't been around for too many years, other conditions may show up for long-term damage. Anyone who has been vaping and notices problems breathing should seek medical help right away. These conditions are serious and life-threatening.
Bayer Settles Roundup Lawsuit for Nearly $11 Billion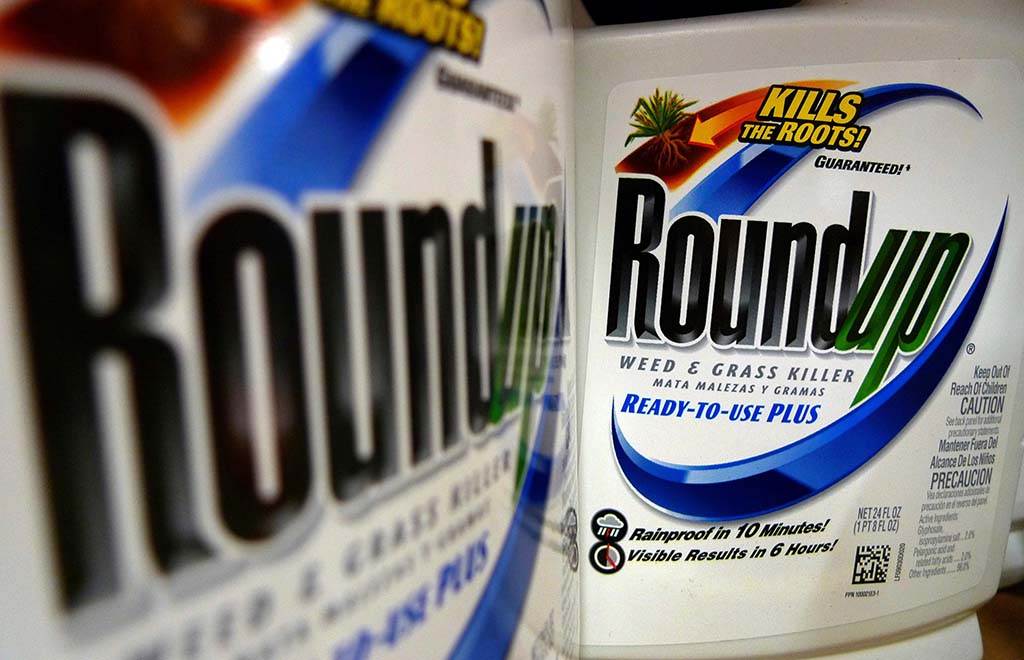 Bayer AG agreed to pay nearly $11 billion as a settlement for thousands of lawsuits over its product, Roundup. Plaintiffs filed lawsuits all across the US alleging that the herbicide causes cancer.
Bayer has been involved in lawsuits for almost two years. Currently, there have been around 125,000 suits claiming that the product was the direct cause of cancer diagnoses. The settlement takes care of almost 100,000 of those cases, most of which were set for trial. However, the manufacturer doesn't admit to any wrongdoing or liability for its product.
The manufacturer has maintained that the active ingredient, glyphosate, is safe for use as intended. Independent studies have provided indications otherwise. The long battle has impacted the shares for the company as investors waited to see what would happen with the claims.
Bayer Inherits Problems with Roundup
Bayer was the heir for the claims when it purchased Monsanto, the company that made Roundup. The transaction was completed about two years ago, just as the first of the lawsuits began to gain traction.
This $11 billion settlement is the largest out of court agreement for any single product. It overtakes the deal from Merck over the painkiller Vioxx, which resulted in a $5 billion settlement.
According to a spokesperson for the company, Bayer will continue to manufacture and sell Roundup to customers. However, it will not include a label for cancer warning on the product. The settlement doesn't prevent future cases from being filed.
Several agencies have claimed that glyphosate is safe for use and doesn't cause cancer. Among those agencies are the European Chemicals Agency and the US Environmental Protection Agency. However, the World Health Organization claimed that the ingredient was a probable carcinogen. This decision came in 2015, and three juries in the US agreed with the determination after listening to evidence for both views.
Independent Scientific Research
Bayer still wants to clear its product from the shadow of accusations and prevent future litigation by allowing an independent study. Details have not been released on the proposal, but the company is betting that science will back the claim that Roundup is safe to use.
A federal judge will have to approve the proposal which must still have the details worked out. It is expected that both sides will have to agree on the panel of scientific experts. Bayer is prepared to pay $1.25 billion for the research needed by the panel. This amount doesn't include future settlement payouts.
The review is expected to take as long as four years with the results being binding to both Bayer and any future plaintiffs. If the product is found to be safe, people who have used it up to now couldn't sue. If it's determined to be carcinogenic, it could open Bayer up to numerous new lawsuits that will have even more support of scientific research.
Even if the proposal is approved, it may face challenges in court. While scientific panels have been used in mass tort cases, they haven't been included as part of the settlement agreement.
New Research Indicates Silicone from Breast Implants May Cause Cell Death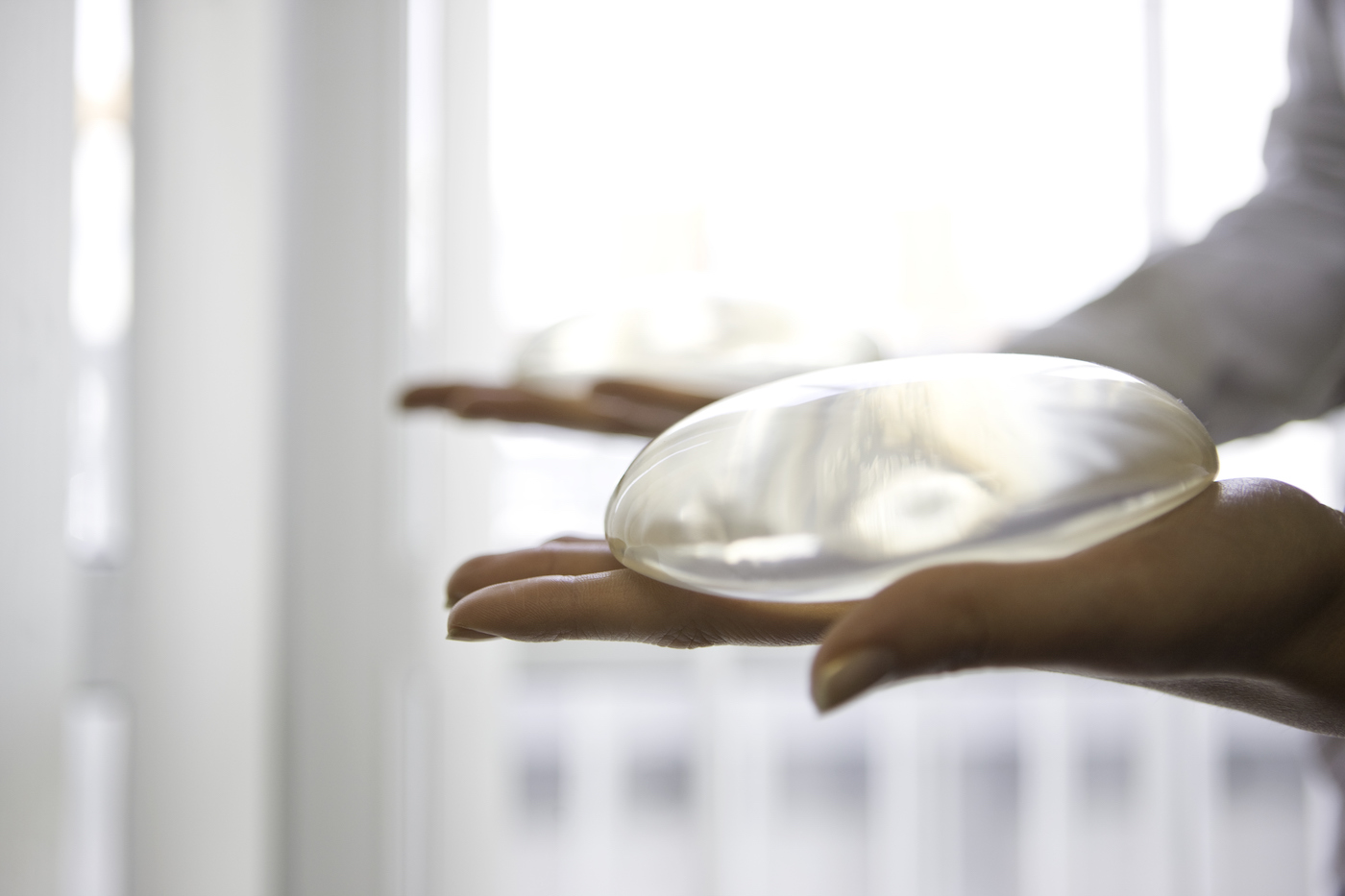 According to researchers, the silicone molecules which are found in breast implants may cause cells in the body to die. The information was published in Scientific Reports.
Silicone Molecules Killing Healthy Cells?
Silicone breast implants have been debated for many years. People who have had these implants have suffered from symptoms that appeared to be related to the implants. Many complained of fever, fatigue, painful muscles and joints and other symptoms. This study is the first to indicate that silicone may have an impact on cells.
It is well-known that silicone leaks out of the implants and enters the body. These molecules can get into the bloodstream or go through the lymphatic system and move through the body.
The question was what happens to the cells that come into contact with the silicone. This question led to research with cultured cells. What researchers noted was that contact with silicone molecules had a similar impact as when cells die naturally as part of the process of clearing cells out of the system. What was noted was that the smaller molecules had a stronger impact on the cells.
The researchers used three different cells, and one was more sensitive than the other two when exposed to the molecules. Researchers now wonder if the reaction led to a response of the autoimmune system, which may be why people had the negative side effects.
Continued Concerns Over Implants
The concern with breast implants isn't new. In fact, the US Food and Drug Administration wanted manufacturers to put a warning highlighted by a box in the information that women receive before getting implants. This request was made in October of 2019. The FDA also recommended have a checklist be provided to women that must be completed to make sure that they understand the possible issues with getting implants.
The FDA has said that women state they don't feel fully informed of risks when they are thinking about getting the implants. Doctors should also explain to women that the implants shouldn't be considered devices for life. Repeat surgeries are often required, and women should be aware of this risk. Statistics show that one in five women who get the implants for cosmetic improvement must get them removed within eight or ten years.
According to the FDA, around 400,000 women get these breast implants each year, but only 100,000 are from breast cancer surgery. The main reason for the use of breast implants is breast augmentation, which is the most common cosmetic surgery procedure done in the US.
Concern over breast implants has varied due to many potential issues with the devices. In July 2019, the FDA requested that Allergan remove the Biocell implant. It had been linked to an increased risk for a type of lymphoma.
Women have been linking a host of health issues to their implants and reporting them to the FDA. While more research is necessary to determine if the implants cause these symptoms, the FDA advocates that patients receive more information to determine if they want to have the surgery, so they are better prepared for possible complications.
More Brands Removing Talc from Beauty and Health Products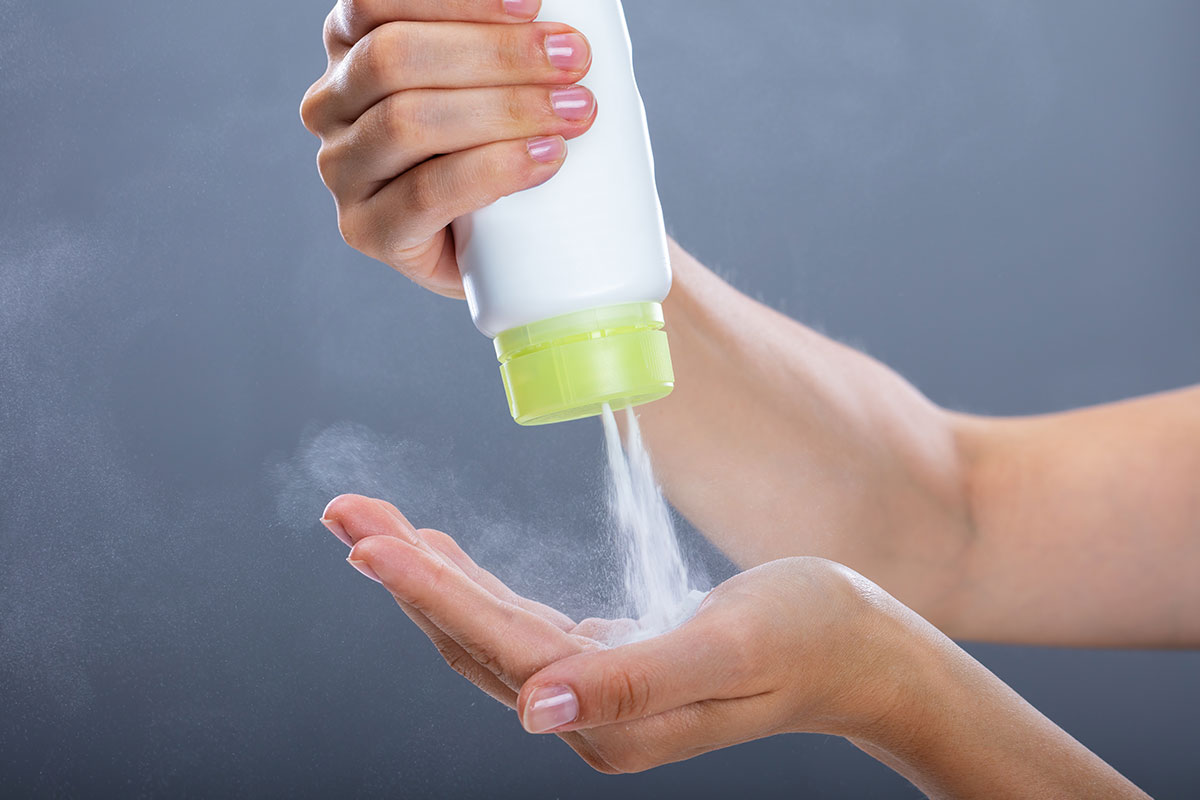 Cosmetic products receive a great deal of scrutiny on the ingredients used, testing methods and manufacturing processes. One of the more notable issues that has received attention in the media recently is with talc and the link to asbestos. The result is that manufacturers are changing their products to protect their reputations.
Dangers of Talc
Talc is mined from the same areas as asbestos, which can cause the two compounds to be present together unless the talc is purified. Asbestos is a known carcinogen that causes mesothelioma, an aggressive and rare form of cancer. Talc is used in cosmetic products, and it has been discovered that it may contain asbestos. Over time, a build-up in system of asbestos can cause cancer in women and anyone who uses these products.
Numerous lawsuits have been filed by people who were diagnosed with this type of cancer after using certain products containing talc for many years, even decades. Johnson& Johnson have received the most attention and have many lawsuits pending because of the talc in their baby powder. However, they aren't the only company to have this issue.
The Move Away from Talc
More manufacturers are being faced with lawsuits because their products contained talc and allegedly, asbestos. These manufacturers are quietly taking steps to remove talc from the products. Among the big brand names are L'Oreal, Chanel and Revlon.
J&J recently banned talc from the formulations used in its products. The US Food and Drug Administration is still investigating claims of both mesothelioma and ovarian cancer linked to the baby powder.
Talc has been a popular ingredient in cosmetics and powders because it absorbs moisture. It helps prevent these products from getting caked. While talc can be found in liquids, it's most prevalent in powders. This is also where it's most dangerous since the powders can disperse particles into the air, which are inhaled.
Trending in the Right Direction
Talc isn't the only option for the products even though it has been the most popular. Manufacturers can use plant starches, such as corn. These particles are larger which prevents them from being inhaled as easily. Since they aren't minerals, they are less likely to be contaminated as well.
Many products still on the market contain talc, which you can identify by reading the list of ingredients. However, there are more talc-free alternatives, which often proudly display this fact on the packaging. Talc is a popular ingredient in blush, eye shadow, loose powder and other beauty and skin care products.
Revlon has removed talc from all products while L'Oreal is still considering what to replace the talc with. Chanel has removed one body powder product while other products still include talc on the list of ingredients. As more awareness is brought to the risk of asbestos in talc products, it's expected to see manufacturers continue to find alternatives. People who have been using these products for 30 years or more appear to have the greatest risk for developing mesothelioma from the asbestos in the talc.