Metformin Not Recommended for Recall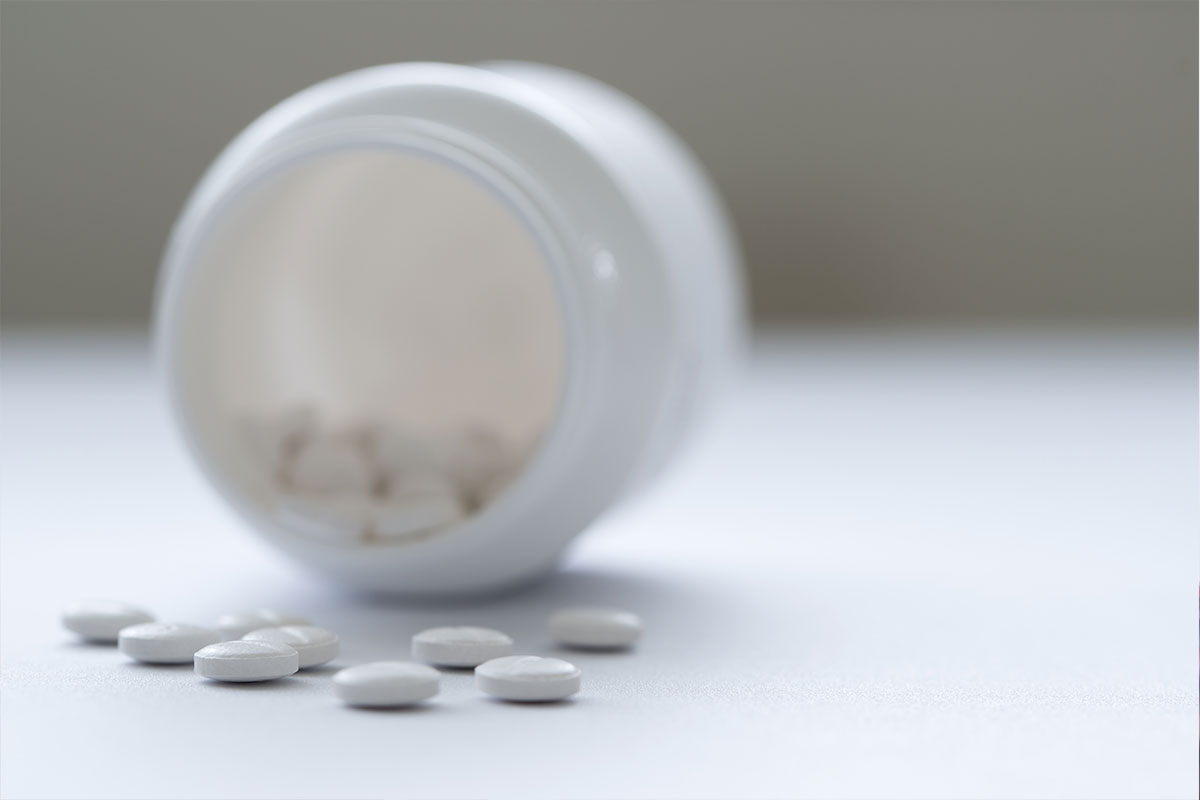 The FDA doesn't have any recommendations to recall the drug metformin, which is used to treat type 2 diabetes. The government agency had conducted testing on these products for evidence that they contained NDMA or N-nitrosodimethylamine at levels that were higher than acceptable.
NDMA has been found in various heartburn medications and drugs used to treat hypertension. Several drugs have been recalled in 2018 and 2019. According to the tests conducted by the FDA, the presence of NDMA was low to not detectable.
This is good news for those with a diagnosis of type 2 diabetes. According to statistics, over 30 million people have a diagnosis of diabetes in the United States with all but about 5 to 10 percent being listed as type 2. Metformin is one of the most popular treatment drugs in use. No one should stop taking the medication without talking to a medical professional, warns the FDA. It could be dangerous for their health to stop without supervision.
The FDA says it will continue to monitor for any future concerns. If the rate of NDMA exceeds the allowed amount in the future, it will issue a recall.
Other Impacts of NDMA
Metformin isn't the first drug to be tested for the presence of NDMA. Zantac, a well-known OTC medication for heartburn, was recalled because of the levels of the chemical found in the product. Blood pressure medications also received the same scrutiny and tested too high for NDMA to be considered safe. They included valsartan, losartan and irbesartan. There are concerns that the chemical was present in some of these drugs for up to four years.
NDMA is an organic compound, which is often seen in cured foods or smoked meats. It's also found in manufacturing as a by-product. One of the most alarming uses for this chemical is that it is used in scientific research to cause cancer in lab rats. Many experts believe it is a possible carcinogen for humans as well if it is found in a high enough concentration. The Centers for Disease Control and Prevention (CDC) indicates that it can lead to damage of the liver. While it is found in drinking water, the level is expected to be at seven nanograms per liter.
A high level of NDMA or chronic exposure to lower levels could potentially cause cancer. It is found naturally in certain foods and beer as well as the smoke from tobacco. These amounts are considered safe.
High levels in laboratory animals caused cancer of the liver and lung. In humans, it has been shown to cause internal bleeding and liver damage. This is one reason for the monitoring of drinking water because the chemical can get into the ground where it seeps into water. While NDMA breaks down quickly in sunlight, it can't break down in the ground where no sunlight can penetrate. The FDA says it is unacceptable to find traceable amounts of the chemical in medications, which is why products are recalled for levels over the legal amount.
Antibiotics May Cause IBD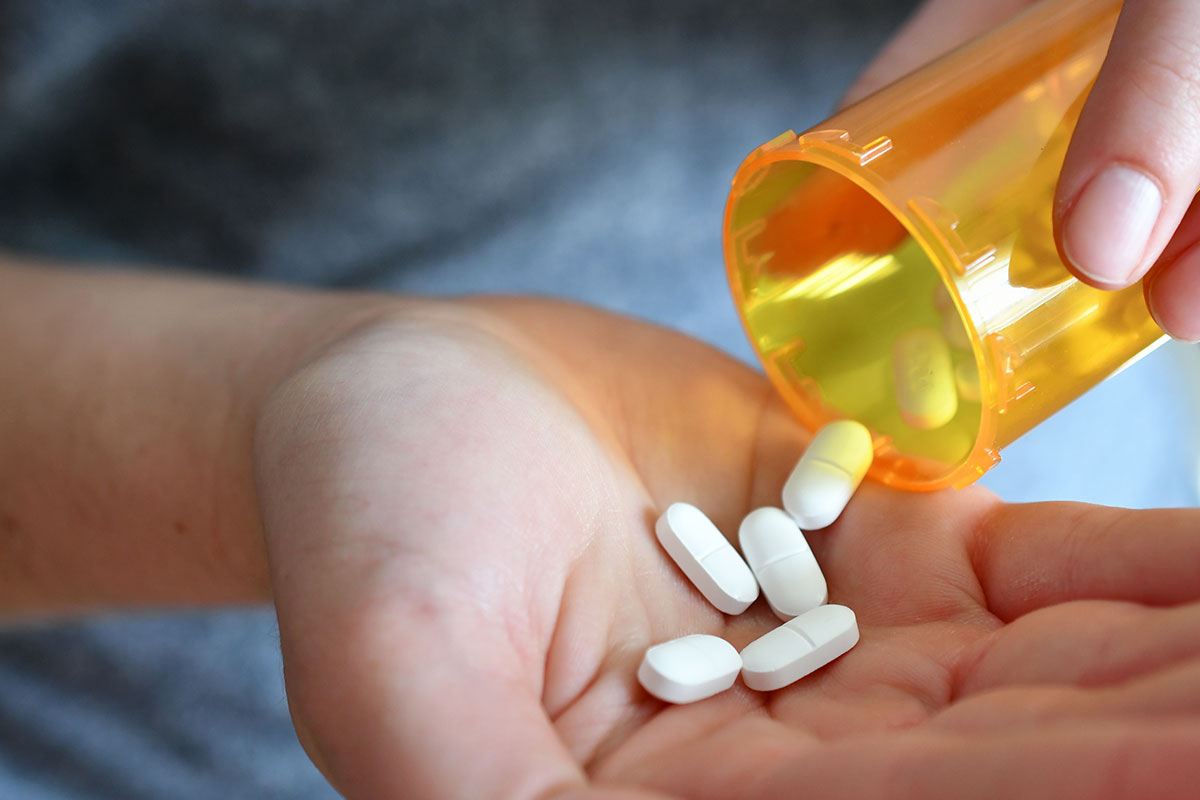 A new study shows that antibiotic use for children may cause irritable bowel syndrome as adults. This study was conducted by Rutgers University and uses the correlation between young animals and their health later in life.
According to the results from the study, even short-term use of antibiotics by those under one year of age may increase the risk for developing IBD as adults. Giving infants antibiotics may cause a disruption of intestinal microbiota or the good bacteria that grows in the stomach. It helps the immune system to grow healthy and prevents diseases.
The study results strengthen the idea that antibiotic use in young children can not only prevent healthy development but it can play a part in future disease development. The study used mice which were given dextran sulfate sodium, which is a chemical known to cause problems with the colon. Some of the mice had received antibiotics while others had the normal microbial contents transplanted in the system.
The mice that received the antibiotics had more colitis and an altered response from the immune system. This study adds evidence to a hypothesis that when something disrupts the early development of microbiome, it can lead to a modern epidemic.
Researchers believe antibiotic use early in life may also contribute to type 1 diabetes later in life. It is well-known that antibiotics are designed to kill bacteria. Unfortunately, they cannot recognize the difference between good and bad bacteria, which means the medications may do harm as well as good to patients.
The Purpose of Microbiota
The human body has trillions of cells that form the microbiota in the system, which is primarily found in the intestines and stomach. These organisms are present from birth. Research indicates they make up about 4 pounds in the intestinal tract, and the mix is unique to each person.
Scientists who have studied microbiota believe that it has a major impact on how a person is able to fight off illness and disease and the way they digest food. It can even impact mood and psychological patterns.
Microbiota have been linked to many diseases, including the following:
Asthma
Cancer
Colitis
Diabetes
Autism
Heart disease
Obesity
Multiple sclerosis
In essence, the microbiota has an impact on nutrition, disease, behavior and immunity. When it is altered, it can change the way a person responds in any of these four areas.
The microbes in the gastrointestinal tract help break down nutrients in foods. For example, meat and vegetables cannot be broken down without the aid of these microbes. People wouldn't get any nutritional value from many of the foods they eat without these little organisms.
They may also impact cravings for food and the ability to feel full after eating. Research has also shown that microbiota is more diverse in people who eat more variations in food rather than those who eat the same types of food all the time.
Further research is necessary to determine the full impact of antibiotics on the microbiota, but it could have a negative impact on people's overall health.
FDA Adds Nearly Two Dozen Drugs to Watch List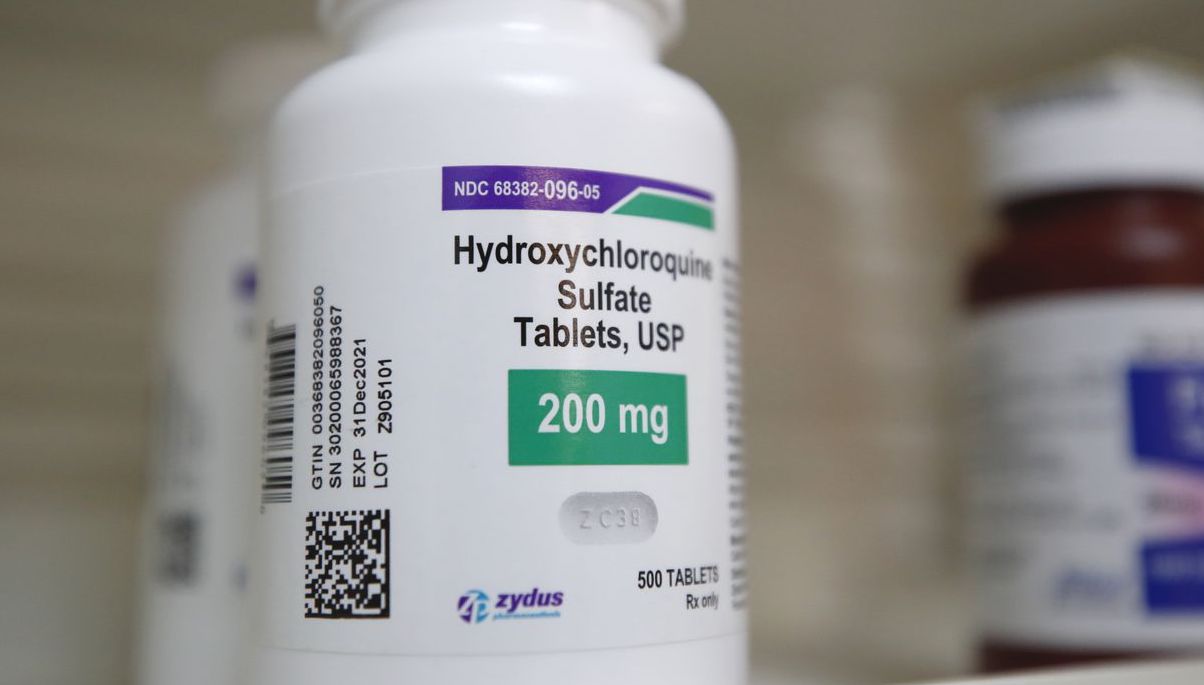 The US Food and Drug Administration (FDA) has released a new watch list for drugs and classes of drugs. They have included almost two dozen products which may have a serious risk for side effects or new safety information has been discovered.
New Drugs to Watch For
The drugs on the list aren't necessarily a risk for patients, but the agency believes there may be a potential problem. Further review is necessary at which point the FDA can decide to take action. These actions include:
Require changes to the label
Restrict use of the drug
Remove the drug from the market
Several proton pump inhibitors were included in the list. Multiple risks were identified for this class of drug. One group had 10 different drugs that could increase the risk for SIADH or syndrome of inappropriate antidiuretic hormone secretion.
Hydroxychloroquine sulfate has received a lot of media attention lately in connection to its use in treating COVID-19. The FDA listed products that contain the ingredient because it may carry a risk for phospholipidosis. This is a condition where phospholipids build up in the tissues of the system. There is concern in patients with this condition that their liver and kidneys are functioning properly.
Also on the list is Eucrisa, otherwise known as crisaborole. This drug is used to treat mild to moderate eczema, but it may carry a risk for developing contact dermatitis. The labeling for the drug was updated to indicate this possibility.
Lipiodol was on the list for the risk of hypothyroidism, and the FDA is currently evaluating the possibility of more action. Another area of concern is with vascular endothelial grown factor inhibitors. VEGF inhibitors include Avastin, Caprelsa, Cometriq, Lenvima, and many others. They may have an increased risk for the patient to develop an aneurysm or artery dissection. The FDA is currently determining the need for regulatory action on this class of drugs.
Aimovig is another drug on the list, which may increase the risk for hypertension. This medication is used in the treatment for migraines because it can prevent the activation of a specific protein that may lead to the headache.
Belsomra may lead to falls, resulting in serious injuries. This drug has been updated with labeling that indicates the increased risk for falls. This medication is prescribed by doctors to treat insomnia.
Impavido may lead to eye disorders. It is used to treat parasites. Vasostrict, which is used to treat diabetes insipidus, may actually increase the risk of the disease. The label for this drug was updated to indicate the issue.
While these drugs haven't been proven to cause harm to the patient, they do carry the potential for risk. Anyone who is taking these medications can talk to their doctor about the concerns they may have. The doctor may alleviate their fears or prescribe an alternative treatment. They can also stay updated by visiting the FDA website to learn about any further research or action being taken by the FDA.
Some Studies Indicate Vaccines May Stop Coronavirus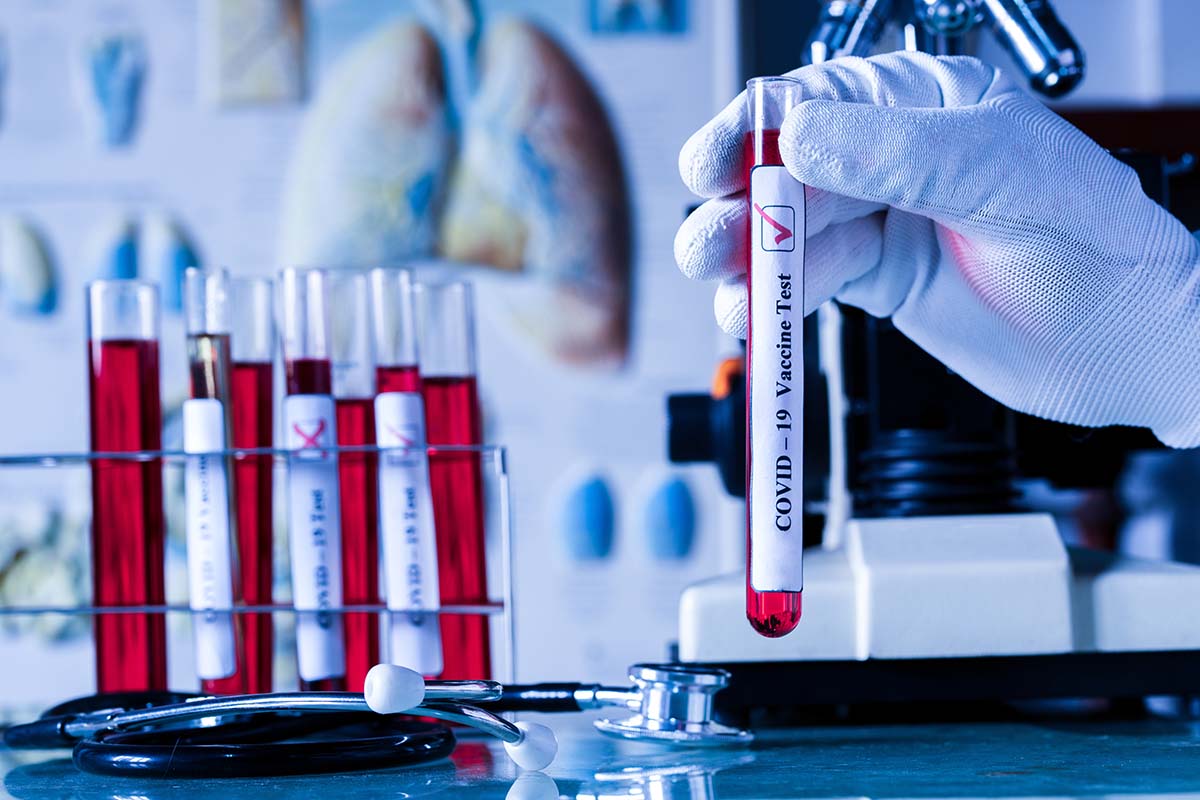 Some scientific studies indicate that current vaccines may have an impact against the coronavirus. However, other experts say that the research doesn't provide positive proof.
It is known that some vaccines provide broader protection against illnesses than what they were originally intended for. Though they may target one type of infection or illness, they may be beneficial against other medical concerns. Some scientists are now turning to these vaccines to see if they can have an impact on the coronavirus as they wait for a new vaccine to be developed.
The vaccines for tuberculosis and polio have shown indications that they may work with the immune system to help it respond to other infections. The infections that respond include those from viruses, bacteria and parasites.
A study that has been conducted on those who have been vaccinated for childhood illnesses, such as polio, measles, mumps, and rubella as well as people who had the flu vaccine. Researchers suggest that they may have a lower infection rate for coronavirus than those who haven't been vaccinated.
Other experts are skeptical about the findings. The paper done on the study showed that the information came from electronic health records. However, it hasn't gone through the normal peer review process. It also hasn't been accepted by any medical journals.
Even the critics agree that the study does provide a hypothesis that could be further investigated. At the same time, they caution that the information doesn't prove a cause and effect situation.
Findings of the Study
The study utilized immunization records from more than 137,000 patients. They had all been tested for the coronavirus. The researchers divided them into groups of vaccinated and unvaccinated. Research showed that patients who had a lower infection rate had either been vaccinated against childhood diseases or had recently received a flu vaccine.
The amount of risk reduction would vary based on which vaccines they had received and how recently they occurred. From the research, it appeared that those who had been vaccinated as children had a lower rate of infection from the coronavirus than those who had received a flu vaccine more recently.
Researchers went to great lengths to account for any variables between the patients, such as age, ethnicity and geographical location. Some critics suggest that the efforts weren't strong enough. According to the researchers for this study, they are testing the belief that the memory of the immune system is stimulated by a vaccine.
One significant finding in the study was that black patients who had been given the pneumonia vaccine five years earlier had a dramatically lower risk of a positive COVID-19 test than those who hadn't gotten the vaccine.
Some scientists admit there is plenty of evidence that vaccines can have a positive impact on illnesses beyond what they were designed for. However, they are hesitant to support the findings of the study. They do admit this is a place to begin conducting further research to determine if a current vaccine could be the answer to the coronavirus.