Fournier Gangrene – More Common than You Think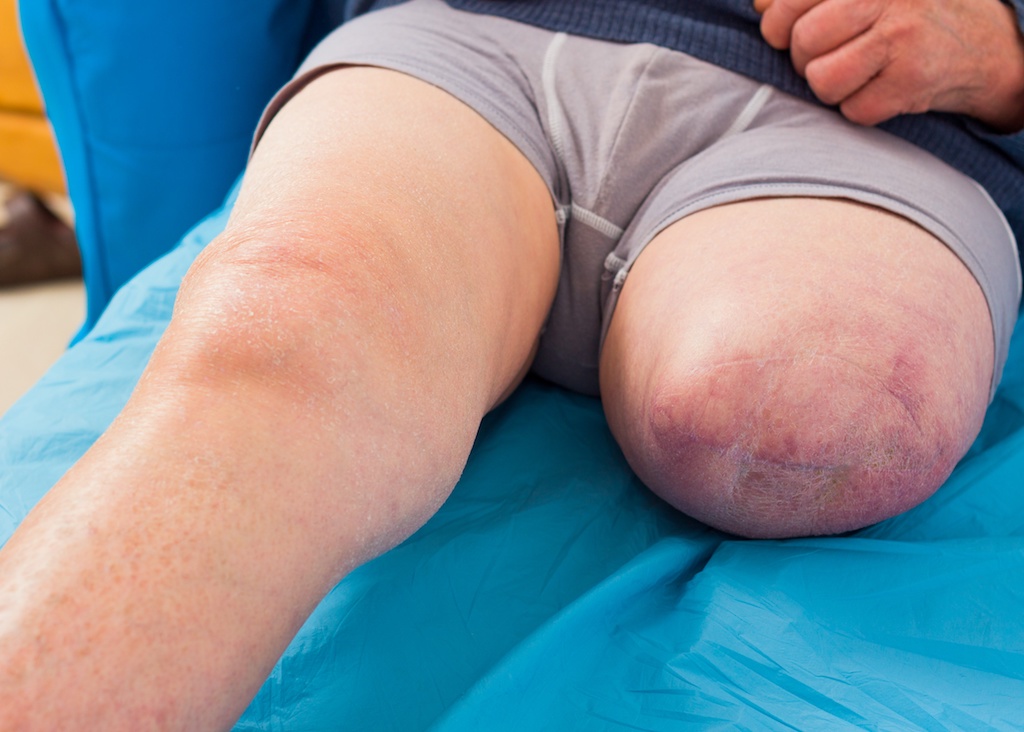 Generally, when you think about gangrene, you think about losing toes, fingers or limbs.  Did you know that a form of necrotizing fasciitis, a flesh-eating bacteria, called Fournier Gangrene affects one specific area of your body-the genitals? While this is considered a rare condition, surprisingly, 44 patients in South Africa, within a 5-year time span, were reported to have all been treated for the same condition: Fournier Gangrene.
Men are considered ten times more likely to develop Fournier Gangrene than women. However, it is possible for women and children also to develop this condition. It is a bacterial infection that often finds its way in through a wound close to the genital area such as a cut, burn, or recent surgery. There are lots of small crevices on men's gentiles that can harbor bacteria. One form of bacteria specifically responsible for causing this horrible condition is known as Vibrio vulnificus. This bacteria can be found in the ocean and favors the summertime weather.
Who Can Get Fournier gangrene?
Many men have reported small cuts from shaving to be responsible for exposing them to the bacteria. Urinary Tract Infections also seem to be a common cause. One man even reportedly caused abrasions to his penis during masturbation and was then exposed to the flesh-eating bacteria. There are a few conditions that can increase your chances of being more susceptible to Fournier Gangrene such as diabetes, steroids, chemo, or cirrhosis.
Symptoms to look out for
The first symptoms to present themselves with this infection will be fever and lethargy, as with any infection.  This will be followed by pain and soreness at the infection site, cracked skin, and an odor.  Dehydration and anemia are known to accompany this condition as well.  A fast treatment plan is absolutely required at the first sign of infection.  The sooner it is treated the higher your chances of being successfully treated are.    Fournier's Gangrene is known to spread very quickly. It can go from the infection site to the thighs and chest within a seemingly short period of time if left untreated.
Treatment Plan
Fournier's Gangrene is treated with antibiotics through IV.  Surgery is also performed to remove all the dead tissue from the infected area.  Depending on the severity of the infection, reconstructive surgery may also need to be performed.  Colostomies and catheters are often inserted if the infection damaged the person's ability to go on their own. Hyperbaric oxygen therapy- a form of treatment using pure oxygen in a pressurized room, may also be needed to kill the bacteria.
Fournier's Gangrene is considered an extremely rare condition, and the fatality rate is believed to be between 20-30 percent of those infected by this horrific bacteria. Be aware of all open wounds near your genitals. Wash with soap and water, keep affected area dry, and seek treatment at any sign of infection.
Xanax Recall for Presence of Foreign Substance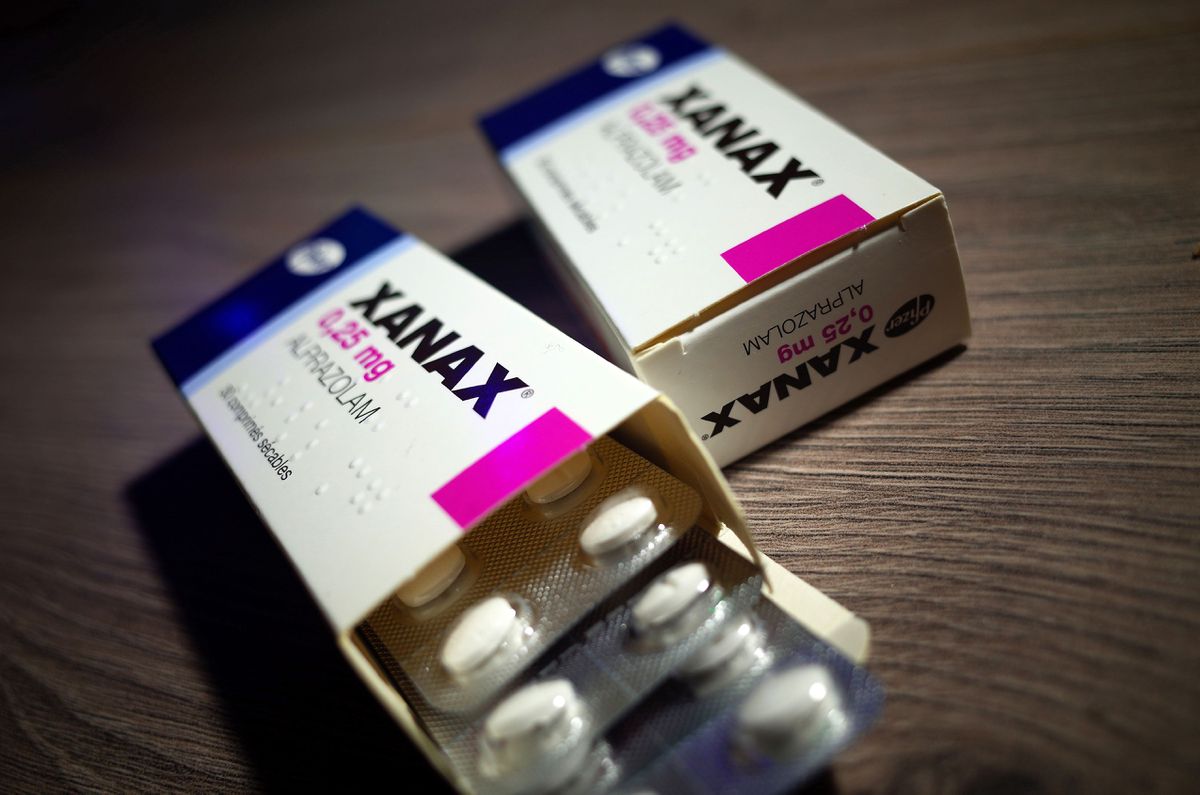 Mylan Pharmaceuticals Inc., the manufacturer of Xanax, an anti-anxiety medication, is recalling one of the lots due to the possible presence of a foreign substance. However, the company said it is unlikely that someone would be ill because of the substance in the medication.
The recall affects just one lot of the medication in bottles. These bottles contain 500 tablets of 0.5 milligrams of Alprazolam, the generic form of Xanax. No adverse effects have been reported at this time, but the company admitted there is a remote chance of infection.
Mylan didn't comment on what the foreign substance is, but voluntarily issued the recall notice. Bottles with the lot number 8082708 are part of the recall. They have an expiration date of September 2020 smf and were sold in July and August. Anyone with this medication can return the product. They can call (888) 843-0255 or email customer.service@mylan.com.
What is Xanax?
Xanax is a prescription medication given by doctors to treat anxiety or panic disorders. It impacts chemicals in the brain that may be out of balance. It is listed in a class of medications known as benzodiazepines, which provide a calming affect for people. Xanax is popular because it works quickly to calm the person.
When a person's brain doesn't manufacturer enough GABA, a natural chemical designed to produce a calming effect during times of high stress of anxiety, they may need help in the form of Xanax.
Common side effects from this medication include:
Feeling tired or drowsy
Lack of balance or being uncoordinated
Slurred speech
Problems remembering things
Feeling anxious first thing in the morning
Other drugs may impact Xanax, including prescription and over-the-counter medications as well as herbs and vitamins. Some side effects may be quite serious, such as mood changes, hallucinations and thoughts of suicide. These symptoms should be taken seriously and medical attention gotten right away.
A doctor will generally start a patient out on the lowest dosage of Xanax, increasing the dose until it works well in treating the anxiety. It's important to not stop taking the drug abruptly because it can cause seizures. A doctor will generally taper off the dose over time. There is a risk for addiction with Xanax, especially for those who take the drug for a long time.
Xanax is a popular street drug because of its addictive properties. Many people sell their prescriptions while others seek out the medication when their doctor won't prescribe it for them anymore. When taken at higher doses, it can provide a euphoric effect that lasts for several hours.
A person shouldn't drink alcohol or use marijuana when taking Xanax because it can increase the potency of the other substances. Anyone who has a history of lung or breathing conditions should let their doctor know before taking the medication.
Anyone who is currently taking Xanax should check their bottle to ensure it isn't part of the recall. If they notice any unusual symptoms, they should talk to their doctor.
Anticoagulants Could Cause Serious Conditions When Taken with Other Medications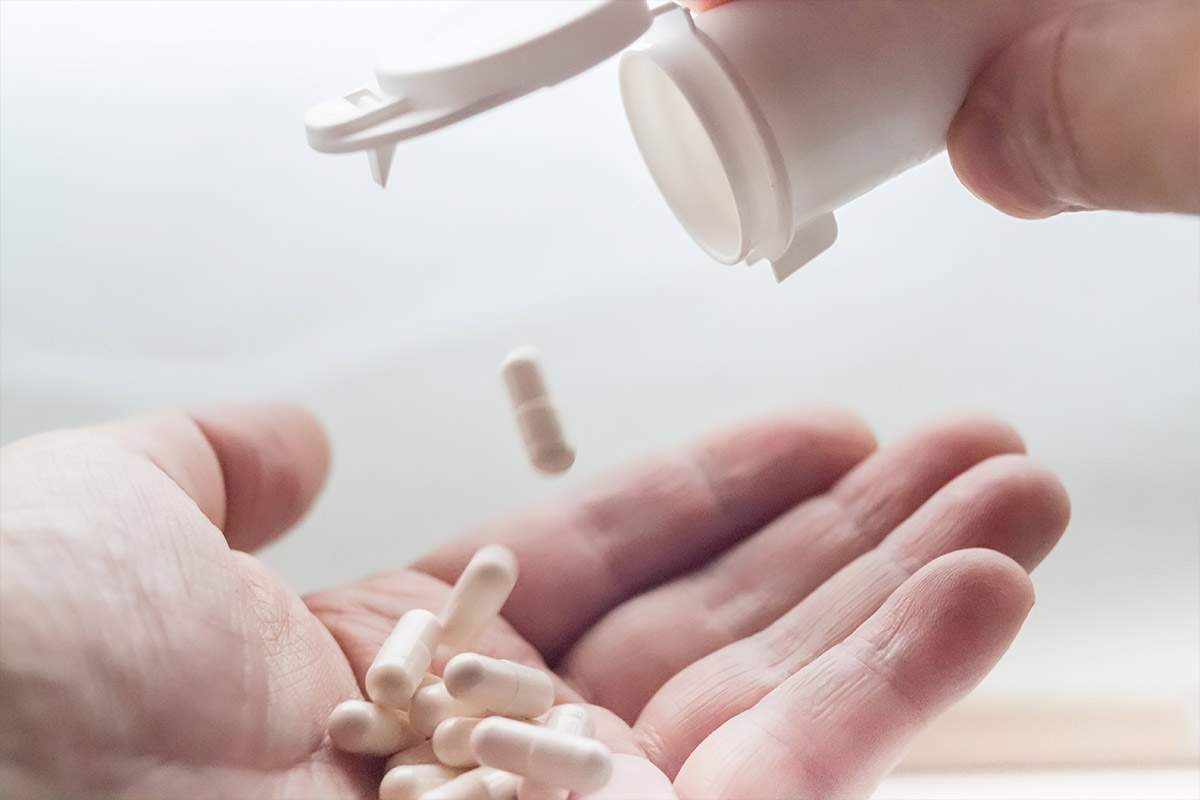 A recent study showed that about one-third of the people who are taking anticoagulants weren't aware of the risk for serious interactions when the medication is mixed with over-the-counter drugs. The risks include internal bleeding, which could be dangerous.
According to research, almost all of the people who were on a prescription anticoagulant took some OTC medications or supplements at the same time. Of those, about one-third were taking a product that could cause internal bleeding when taken with the anticoagulant. Patients weren't aware of the potential interactions or their severity.
What are Anticoagulants?
This type of medication is often used to treat patients who have a higher risk for stroke and are diagnosed with atrial fibrillation. The patients are most often older. The drug most often prescribed is Apixaban. The patients don't usually have monthly follow-ups or aren't seen in anticoagulation clinics, so they may not be educated in the possibility of drug interactions.
Medications like Apixaban are used to prevent blood clots for patients with atrial fibrillation. They may also be given after knee or hip replacement surgery to reduce the risk of blood clots. Because it impacts the body's ability to clot, it can lead to serious bleeding. A person needs medical attention right away if they start noticing changes in vision, confusion, weakness on one side or if their speech becomes slurred. These could be indications of internal bleeding. Other indications include:
Unusual bruising
Cuts that bleed longer than normal
Pain or swelling
Coughing up blood
Frequent nosebleeds
Blood in vomit or stool
Persistent tiredness
Dizziness
Fainting
Difficulty swallowing
The study had researchers interviewing patients from April 2018 to October 2018 who had been taking apixaban. They asked about their knowledge of any possible interactions with the drug and other OTC products. They asked how often they took these other medications which included the following:
Aspirin
Naproxen
Ibuprofen
Acetaminophen
Fish oils
Ginger
Herbal teas
Chinese herbs
The results of the study showed that more education is needed on the risk of bleeding and other dangers to combining anticoagulants and OTC products. The study was limited because of a low response rate, a limited number of products included in the study and the self-reporting of the patients.
Warnings for the Medication
Precautions for the drug list bleeding as a possible side effect. Drinking alcohol daily can increase the risk for stomach bleeding. It also lists other safety measures a person can take, including using a safety razor for shaving and a soft toothbrush. If a person falls and hits their head, they should seek medical care to check for hidden bleeding.
Patients should also tell their doctor if they have a history of stroke, blood disorders, kidney disease or if they suffer from frequent falls.
According to the study, even though these precautions are given, many people are still not aware of the dangers of mixing the medication with other products. Since internal bleeding may not be obvious, it can become a dangerous condition for the patient.
Number of Opioid Prescriptions in New Jersey Drops with New State Law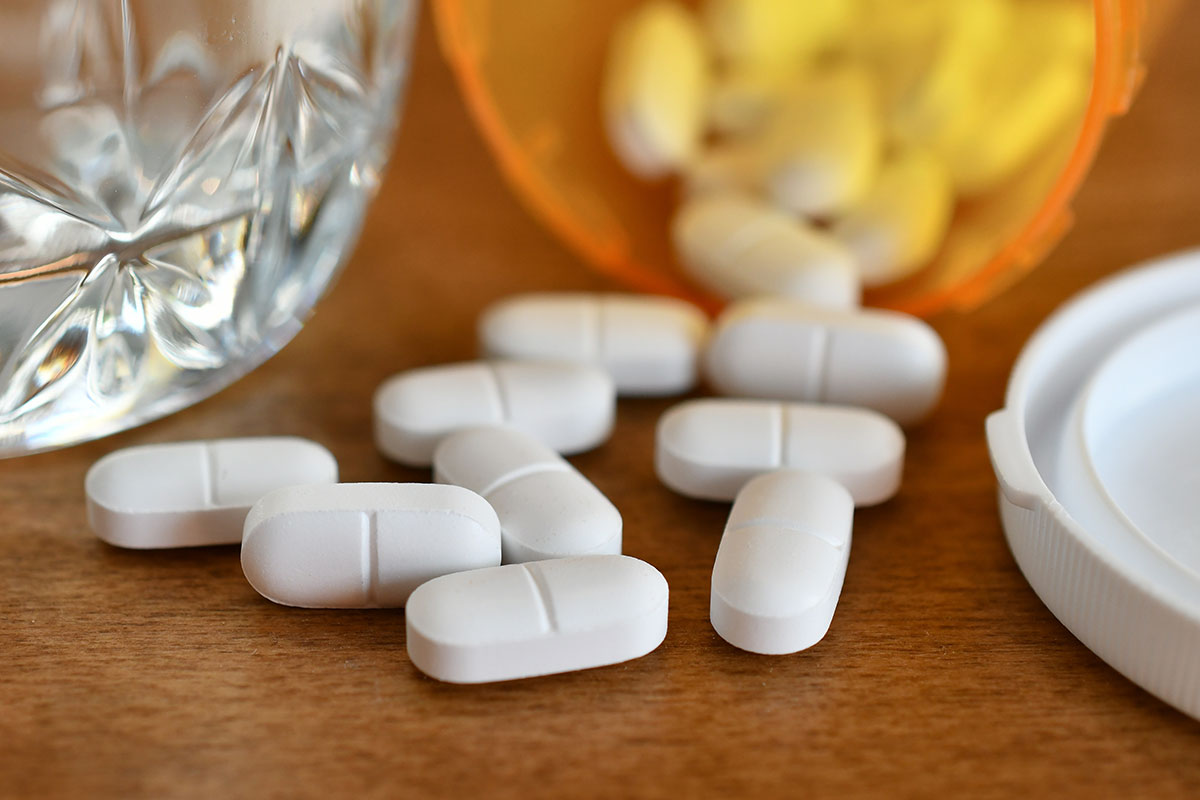 New Jersey saw a 22 percent decrease in opioid prescriptions given out after a new law went into effect. The law limits prescriptions of opioids such as oxycodone to a five-day supply on new orders. An alert notifies those filling the prescriptions if the limit has been reached.
Prescriptions Decline in New Jersey
The study is the first of its kind in reviewing the impact of such a state law and the effects of an electronic medical record on reporting. According to the study, no evidence has been found to suggest that pain control declined.
The study monitored phone calls and hospital visits to determine if the reduction in pain medication had an impact on pain or recovery. None were found from the research done after the law went into effect. The law was passed in May 2017 for any patients who had not been on opioid medications for more than a year. In total, 33 states have implemented some types of limits or restrictions for new prescriptions. Pennsylvania has a seven-day limit for specific situations.
Medicare and some private insurance providers have also implemented limits, which doctors must be aware of when prescribing these medications. These requirements are in addition to any state laws.
A Study of the Impact of Alerts and Legislation on Opioid Use
The study required two years of research before and after the new law went into effect. In New Jersey, during the time of the study, 668 new prescriptions were written and 4368 in Pennsylvania. These scripts included the best-known opioids, such as hydrocodone, oxycodone, morphine, codeine, tramadol, and hydromorphone.
The average dosage before the law went into effect as 225 MME in New Jersey and 150 MME in Pennsylvania. Generally, 30 tablets were prescribed. After the law passed, the MME went down from 225 to 150 and the number of tablets decreased from 30 to 20. No change was noted in Pennsylvania, which is interesting since it didn't have an electronic medical record system to provide alerts. The decrease in number of prescriptions went down 22 percent in New Jersey compared to eight percent in Pennsylvania.
What the results of the study show is that the law may not have as much effect as the electronic alerts. Targeted interventions may be the best tools to see change with opioid prescriptions. The goal with these resources is to provide flexibility to doctors while encouraging them to make prescriptions safer for the patient.
Opioid prescriptions may lead to dependency when given over the long-term. They can also lead to illicit drug abuse when the person is no longer able to obtain the prescription drug. With the rise in opioid overdoses and the indication that many of the situations began with prescriptions, public concern has led to new rules and regulations to limit the opioid drugs getting into the hands of patients while still providing the quality of care necessary to treat acute and chronic pain and other medical conditions. In time, the information may show which tools are providing the best results.