New Study Links Opioid Addiction to Cancer Survivors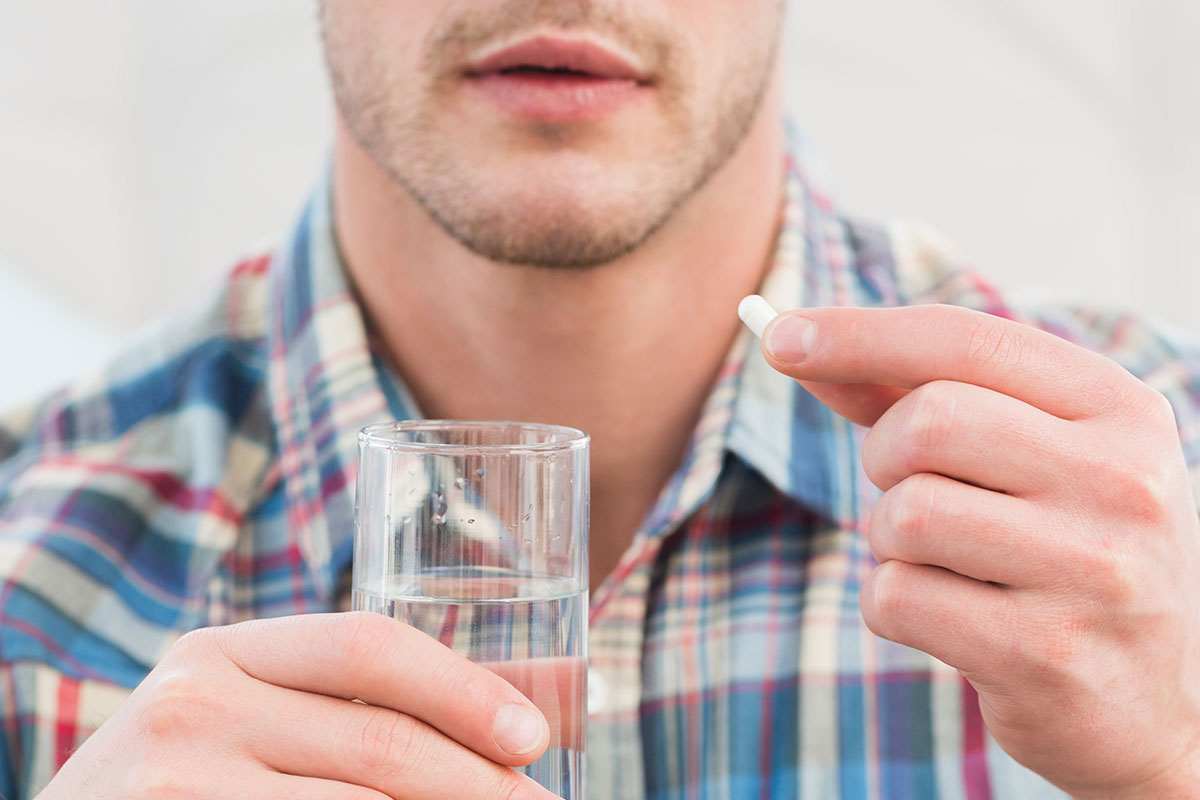 Opioids are often prescribed to cancer patients to help them manage pain, but there is now concern that this practice could raise the risk of abuse. Pain is a common and often difficult symptoms of cancer, and prescription opioids are prescribed to help the patient handle the pain.
Cancer Patients and Risk of Opioid Dependence
Studies show that more than half of cancer patients report moderate to severe pain while undergoing treatment. Opioids are effective in acute pain relief, but there are risks when prescribing it for chronic pain. Chronic pain is defined as pain that lasts for three to six months or longer, which is often the case in patients who are on long-term treatment plans.
Chronic use of opioid prescription medications can cause it to lose its effectiveness. The patient may become dependent on the drug, leading to misuse and abuse. They could even end up overdosing accidentally.
Many experts are concerned that any recommendations to reduce risk of dependence on opioid drugs don't consider cancer patients. The study looked at patients who survived cancer and were diagnosed between 2000 and 2015. They considered their use of opioids, diagnoses of any abuse and any admissions to medical care for toxicity of opioids. Patients were diagnosed with one of the 12 most common forms of cancer. The patients in the study had all survived for at least two years post-treatment.
Post-treatment opioid use was 8.3 percent with ranges averaging from 5.3 percent to 19.8 percent, depending on the type of cancer involved. Prostate cancer was the lowest while liver cancer had the highest rate. Another factor was whether the patients had used opioids in the past. Those who had never used any opioids had a lower rate of use after treatment than those with intermittent or chronic use.
Several factors seemed to increase the risk of opioid use post-treatment. These factors include:
Caucasian
Younger age
Lower median income
Unemployed
Current or prior use of tobacco
Increased comorbidity
Prior drug or alcohol abuse
Prior diagnosis of depression
Anyone with a history of chronic opioid use had a much higher risk for persistent opioid use.
Reducing Opioid Dependency
The goal with the study was to identify risk factors for opioid abuse in cancer patients, which could provide important information to health care providers. It could allow doctors to identify those with a higher risk for developing opioid dependence and lead them to recommend alternative strategies for pain management. They may even refer these high-risk patients to pain specialists.
Opioids have an important role in pain management for those with cancer. However, the benefits must be weighed against the risks, especially since statistics show that two-thirds of patients diagnosed with cancer live for five years or longer post-treatment. This means they are at an increased risk for developing an addiction if they continue to take opioid medications for the long-term.
Most experts agree that it cannot be a blanket strategy for determining how opioids are used or who uses them. Rather, the medical condition and history of the patient must be considered.
Safer Class of Painkillers Identified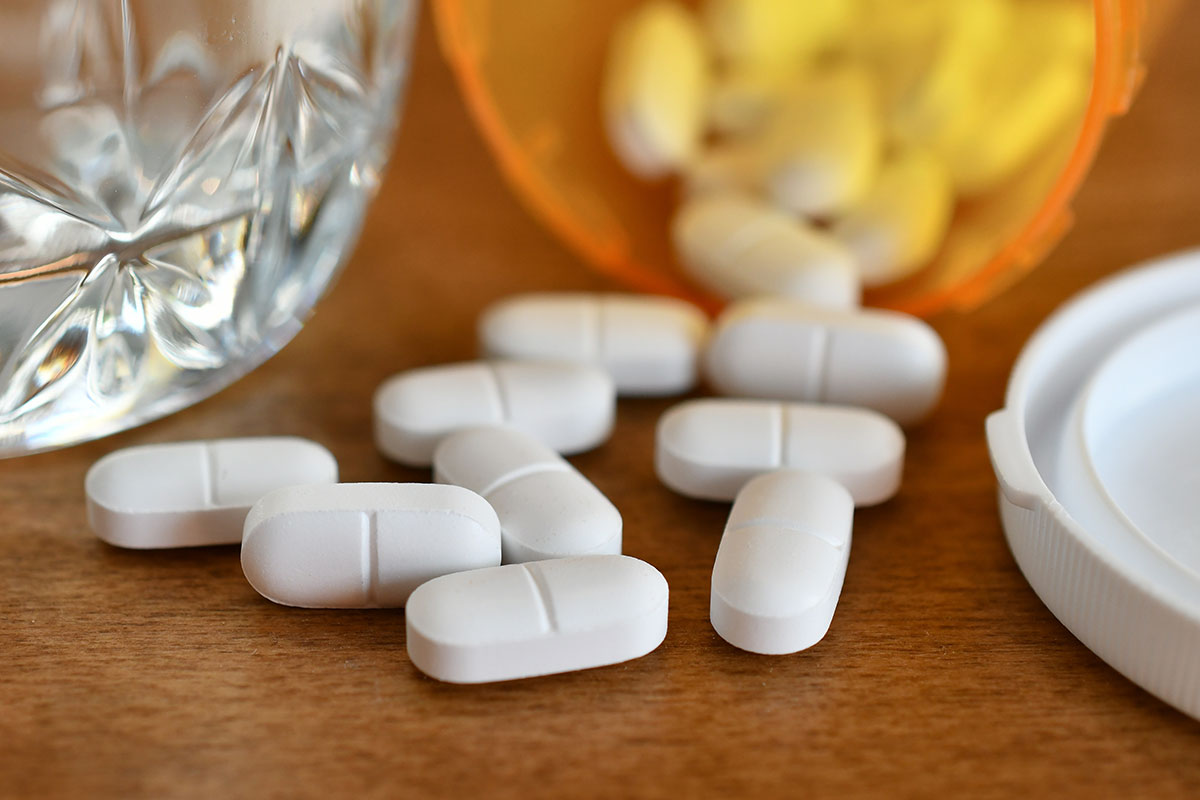 A new class of pain medication has been identified which has a lower risk for addiction or to cause damage to internal organs. This discovery was reported by researchers at LSU Health New Orleans Neuroscience Center of Excellence and published online. The hope is that they will be safer than opioids and more effective.
Studies into Safer Pain Medication
Recent studies have indicated that opioid medications may not be any more effective at pain relief than other drugs while often leading to addiction. Acetaminophen is effective at pain relief, but overuse of the medication can cause damage to the liver. Non-steroidal anti-inflammatories, also known as NSAIDs, can damage the kidneys.
The study began with the goal of identifying why acetaminophen causes liver damage and to create a new drug similar in structure that is safer. During the research, 21 different compounds were tested that were similar to acetaminophen. Two models showed promise of relieving pain without creating toxicity in the liver and kidneys. They also resulted in a reduction of fever, another benefit with acetaminophen.
According to the US Centers for Disease Control and Prevention, about 20 percent of adults were diagnosed with chronic pain in 2016. Of those, around 8 percent had high-impact chronic pain. Pain management is one of the costliest issues in public health around the world. One of the researchers believe this new class of drugs could lead to a safer and more effective treatment option for both acute and chronic pain.
The new drug is being developed by a life science startup known as South Rampart Pharma, LLC. It is currently in the later pre-clinical stages of development. An application to the FDA of investigation of a new drug by the third quarter of 2020. The researchers' hope is that the drugs will prove to be effective in pain management without the risk of addiction and damage to the health of the patient.
Popular Painkillers
Common OTC drugs include aspirin, naproxen, and ibuprofen, along with acetaminophen. Aspirin is a NSAID, and it can cause a variety of problems, including ulcers. Ibuprofen is another NSAID that hasn't been around as long as aspirin, but it can lead to stomach and kidney issues. Naproxen is similar.
Prescription pain medications are more powerful and often used with chronic or severe pain. One of the most powerful is the opioid class of drugs. They work by blocking the nerve signals that tell your brain you're in pain. However, they are highly addictive.
Some medications you may be aware of as opioids while others may surprise you. All the following are opioid prescription drugs:
Morphine
Codeine
Hydrocodone
Demerol or Meperidine
Dilaudid or Hydromorphone
Oxycodone
Darvon or Propoxyphene
Vicodin is a mixture of hydrocodone and acetaminophen. Fentanyl is another drug which is generally only given to patients near death who are in extreme pain. The risk for overdose is higher with opioid medications because it often takes an increased dosage to continue to see results when a patient develops a dependency on the medication.
It will be some time before these new medications will be available for use in patients.
Cost Revealed for First Coronavirus Drug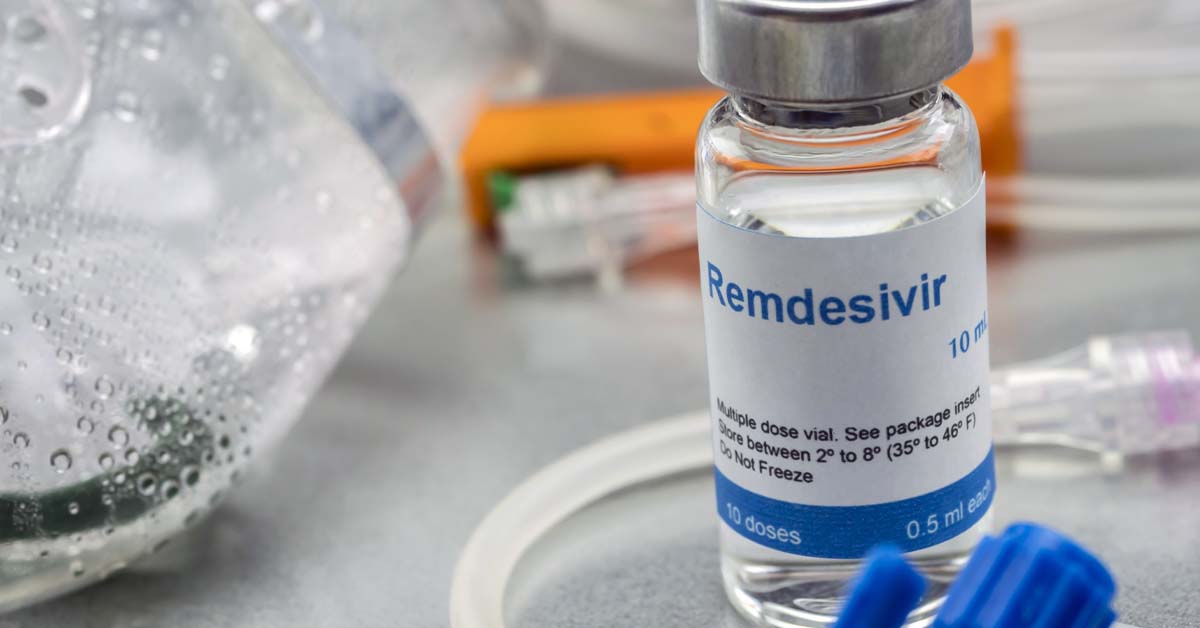 Remdesivir is the first medication that has proven to be effective at treating COVID-19. The US government has reached an agreement with Gilead Sciences, the manufacturer of the medicine, on the price tag.
This agreement between the government and the manufacturer includes pricing that is not negotiable. It is expected that the agreement for remdesivir will influence future agreements with other medications as they become available.
The Cost of Treatment
The Department of Health and Human Services says that the cost for this drug will be $520 per vial, which translates into just over $3000 per course of treatment. It will go to hospitals and this is the cost for patients with private insurance. If the patient is on insurance through the government, the cost will be $390 per vial or just over $2300 per course.
Gilead is selling the first round to the US only through September, which will amount to around 500,000 courses of treatment. Currently, HHS and state health departments have determined where the drug goes to treat COVID-19 patients. After the end of the initial agreement period in September, they will have no impact on the decision of where the drug will be going.
This agreement is unique in that it guarantees the drug for the US first. Demand in other areas could overtake the amount of supply available.
While the drug is the first to show a positive impact on the illness, it doesn't prevent it or reduce fatalities. Research studies show that it cuts down on the length of recovery time by about four days.
The price of the drug has been anticipated since it showed effectiveness against the virus. Gilead had been providing it free of charge to hospitals for the treatment of COVID-19, but the last free shipment has been sent out. Experts say the cost isn't extreme. It is estimated that the manufacturer would need a cost of $1600 per vial to cover the costs of manufacturing.
Gilead had the ability to charge whatever price it wanted for remdesivir and no insurer could ignore it. Analysts say the chosen price showed a responsible decision for the manufacturer, which has often been accused of price-gouging for new medications in the past. However, some consumer advocacy groups aren't happy with the price because they say public money was used for part of the development of the drug.
Hope in a Vial
Some experts feel the drug comes with an intangible benefit, which is making Americans feel more secure about treatment of the virus. They say it is difficult to put a price tag on that benefit. Gilead has said there is an adequate supply of the drug now for anyone who needs it. It is unknown at this time how the drug will be distributed once the HHS and state health departments are no longer involved, which comes in September.
With more information coming available about remdevisir, the uncertainty and fear surrounding the virus may lessen. Americans may find they have more hope even if the virus continues in a second wave.
FDA Orders Zantac Pulled from the Market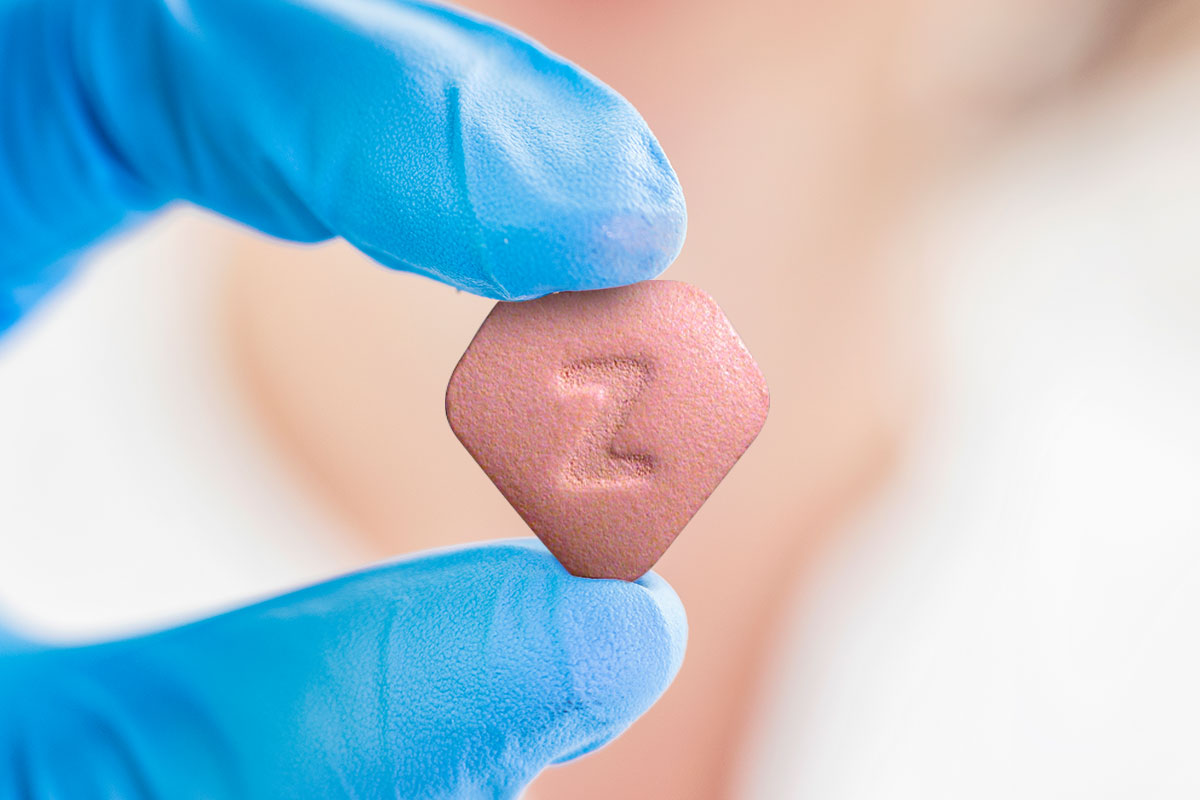 On Wednesday April 1, the US Food and Drug Administration (FDA) ordered that Zantac be pulled from the market. Zantac is a well-known drug used to treat heartburn, but it has been in the middle of controversy for the past six months.
The Risks of Cancer with Zantac
About six months ago, several pharmacies began pulling Zantac and its generic versions from shelves due to a potential carcinogen. Now, the FDA supports this decision and has requested any pharmacies still selling the drug to remove the prescription and OTC versions of the drug, which is basically anything with ranitidine in it. Ranitidine is the active ingredient in Zantac and its generic versions.
Studies show that ranitidine has N-Nitrosodimethylamine (NDMA), which is a contaminant. This substance is also found in some foods, such as cured meats. However, the amount present in ranitidine is above what is allowed by federal regulations.
Back in September 2019, the FDA sent out a warning about the possibility of such an issue. Many large-scale pharmacies, such as Walgreens and CVS, stopped selling Zantac and the equivalents.
According to the FDA, the issue is not with the way it has been manufactured. Instead, it's the way the ingredient breaks down while it's being stored. The agency conducted tests of samples, which didn't have any unacceptable levels of the substance. However, the tests showed that the drug was able to degrade into the substance while sitting in storage. Testing showed it could happen while in tablet form or after it had been consumed by humans.
The problem first came to light in the summer of 2019 when a company known as Valisure did a test on the medication. Valisure is a company that does various safety tests on medications. The results showed the presence of NDMA in alarming levels.
Find New Treatment Options
The FDA is going to be sending out letters to all companies that manufacture ranitidine under any name to have them stop production and pull the product from the market. The manufacturer of Zantac, Sanofi, has already issued a recall in the US and Canada.
The FDA recommends that anyone taking the OTC version of Zantac should switch to another type of heartburn medication immediately. For those who are on a prescription version, they need to talk to their doctors right away about what they can switch to. According to the agency, NDMA has not been found in other medications which act similarly to Zantac, such as Prilosec, Pepcid and Prevacid.
Zantac is most often given for gastroesophageal reflux disease, which is when the acid from the stomach backs up into the esophagus. The medication may also be given for peptic ulcers and Zollinger-Ellison syndrome, which is when the stomach produces too much acid. It mainly comes in two forms, Zantac 75 and Zantac 150. The medication reduces the amount of acid the stomach produces.
NDMA doesn't cause cancer immediately, but it can build up in the system over time. The risk is long-term if a person continues to take this medication while also being exposed from other ways.