New Antibody Test for COVID-19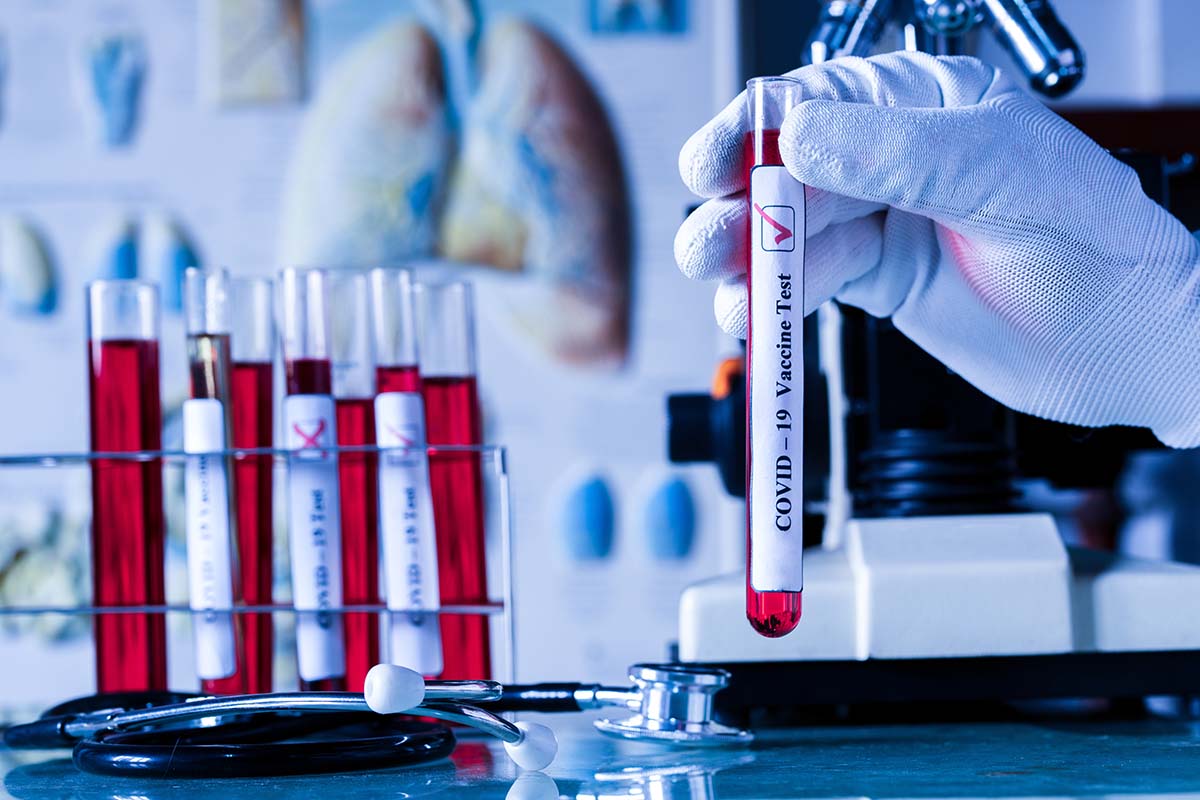 Researchers at the University of North Carolina School of Medicine have been researching a way to determine the presence of COVID-19 virus, especially in those with no or mild symptoms. They have developed a new antibody test, which is simple enough to use in small labs.
New Antibody Test to Recognize Virus Presence
The work of these researchers has been published in Science Immunology, which is a blood test that can detect SARS-CoV-2 antibodies. These antibodies target one specific protein, known as a receptor binding domain or RBD. The test measures the levels of RBD, which is in direct correlation to the levels of antibodies in the system that provide immunity.
This information could be critical to determining exposure to the virus. The RBD in this virus isn't seen in other coronaviruses. Because the antibodies are specific to the virus that causes COVID-19, it can tell who has been exposed. Other antibody tests aren't as specific, which limits their effectiveness.
The work isn't done yet to make this testing practical. The researchers are working to streamline the test down more so that it can be completed in about one hour instead of the four to five hours it currently takes. The test can identify those antibodies around day nine after symptoms were first noticed.
Along with identifying people who have been exposed to the virus, it can also identify those who may be possible plasma donors. However, the researchers say it doesn't replace commercial testing for the virus. On the other hand, it hasn't been maintained that the commercial tests are sufficient for identifying those who have been asymptomatic or have mild symptoms.
The testing doesn't replace the need for a vaccine, but it does have the potential to help with identification and management of the disease until one can be found.
Current and Future Hope for Treatment and Prevention
Scientists are working on both a vaccine to prevent COVID-19 and antiviral drugs that will reduce the time and severity of illness. One area of prime importance during this early period is with drugs already approved for other medical conditions. Scientists are looking at those medications to determine if they could work on this virus.
Currently, there are three drugs that the US Food and Drug Administration has approved for use with COVID-19 even though they haven't gone through the formal process of approval the FDA requires. They include:
Remdesivir – an antiviral drug
Chloroquine – anti-malaria drug
Hydroxychloroquine – anti-malaria drug
A medication for sedating patients on a ventilator
Additionally, another drug is in the early testing phase to prevent and treat people with COVID-19. Sorrento Therapeutics, which is a small biotech organization, made an announcement in May that they are testing a drug that could block the virus. The drug is in clinical trials to ensure its safety for use and to determine proper dosage.
FDA Issues Warning Over Hand Sanitizer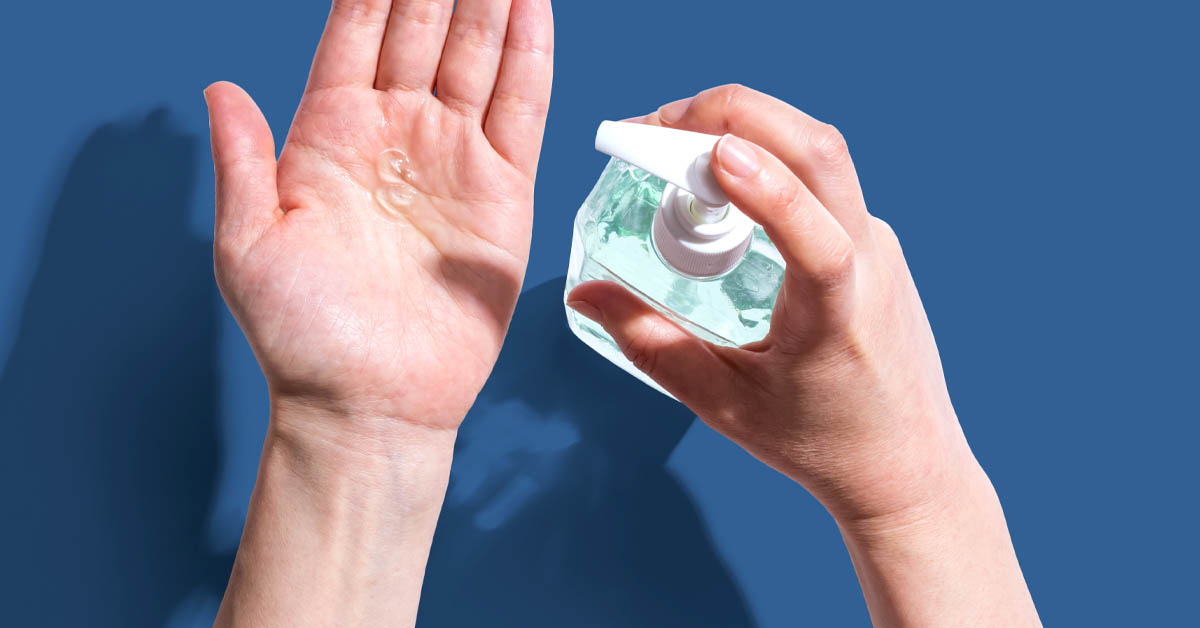 According to a warning issued by the US Food and Drug Administration, some hand sanitizers may contain methanol. Methanol, also known as wood alcohol, is used in antifreeze and fuel and can be toxic.
Toxic Products
Research shows that methanol can be life-threatening when it is ingested and even toxic when exposed to skin where it is absorbed. According to the FDA, it's not acceptable to use as an active ingredient in hand sanitizers. More of these products have tested positive for the presence of methanol.
Exposure to the ingredient can lead to nausea and vomiting, blurred vision as well as permanent blindness, headaches, seizures and coma. It can also cause permanent damage to the nervous system and may result in fatalities. The FDA has said it has received reports of both adults and children who have been hospitalized, blinded and even died. This has occurred when the sanitizer was ingested.
The FDA has released guidelines on how to dispose of products with methanol. People who are using these products should stop immediately and place the bottle in a hazardous waste container. They can also talk to a local waste management center about proper disposal methods. The sanitizer shouldn't be flushed down the toilet or sink or mixed with other ingredients.
With the COVID-19 pandemic, there has been an increase in the amount of handwashing and a greater focus on sanitation, which means more hand sanitizer is being sold. Some companies are taking advantage of this opportunity by producing dangerous products. The FDA says that health care providers and regular consumers should not be using hand sanitizers that contain methanol.
The FDA has a list of hand sanitizers that have been tested and are being recalled on their website. ITECH 361 is one manufacturer that has issued a voluntary recall for nearly 19,000 bottles of their product, All Clean Hand Sanitizer, Moisturizer and Disinfectant. The FDA recommends returning it to the place of purchase.
Other products on the recall list by the FDA include the following:
Lavar Gel
CleanCare No Germ
Saniderm Advanced Hand Sanitizer
Good Gel Antibacterial Gel Hand Sanitizer
CleeanCare NoGerm Advanced Hand Sanitizer
One product tested by the FDA was found to contain 81 percent methanol.
Recommendations to Use Hand Sanitizer
The Centers for Disease Control and Prevention (CDC) has been recommending that people use soap and water to clean their hands, washing for a minimum of 20 seconds. However, the agency also suggests using hand sanitizer which contains at least 60 percent alcohol when soap and water aren't available.
Sanitizer is commonly seen in public areas, bathrooms, offices and elsewhere when water may not be easily accessible. Since the start of the pandemic, more businesses have been providing hand sanitizer for public use to help prevent the spread of COVID-19. This safety issue could mean a shortage of these products during this critical time. Many new products were introduced because there was a shortage of well-known brands like Purell due to the coronavirus.
Cost Revealed for First Coronavirus Drug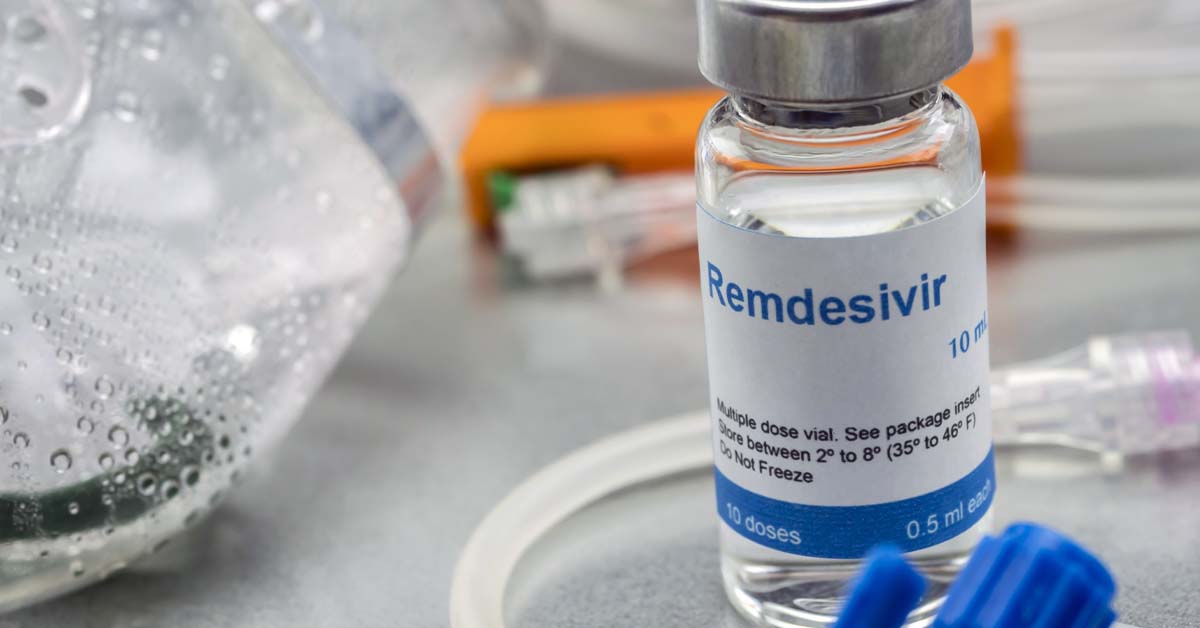 Remdesivir is the first medication that has proven to be effective at treating COVID-19. The US government has reached an agreement with Gilead Sciences, the manufacturer of the medicine, on the price tag.
This agreement between the government and the manufacturer includes pricing that is not negotiable. It is expected that the agreement for remdesivir will influence future agreements with other medications as they become available.
The Cost of Treatment
The Department of Health and Human Services says that the cost for this drug will be $520 per vial, which translates into just over $3000 per course of treatment. It will go to hospitals and this is the cost for patients with private insurance. If the patient is on insurance through the government, the cost will be $390 per vial or just over $2300 per course.
Gilead is selling the first round to the US only through September, which will amount to around 500,000 courses of treatment. Currently, HHS and state health departments have determined where the drug goes to treat COVID-19 patients. After the end of the initial agreement period in September, they will have no impact on the decision of where the drug will be going.
This agreement is unique in that it guarantees the drug for the US first. Demand in other areas could overtake the amount of supply available.
While the drug is the first to show a positive impact on the illness, it doesn't prevent it or reduce fatalities. Research studies show that it cuts down on the length of recovery time by about four days.
The price of the drug has been anticipated since it showed effectiveness against the virus. Gilead had been providing it free of charge to hospitals for the treatment of COVID-19, but the last free shipment has been sent out. Experts say the cost isn't extreme. It is estimated that the manufacturer would need a cost of $1600 per vial to cover the costs of manufacturing.
Gilead had the ability to charge whatever price it wanted for remdesivir and no insurer could ignore it. Analysts say the chosen price showed a responsible decision for the manufacturer, which has often been accused of price-gouging for new medications in the past. However, some consumer advocacy groups aren't happy with the price because they say public money was used for part of the development of the drug.
Hope in a Vial
Some experts feel the drug comes with an intangible benefit, which is making Americans feel more secure about treatment of the virus. They say it is difficult to put a price tag on that benefit. Gilead has said there is an adequate supply of the drug now for anyone who needs it. It is unknown at this time how the drug will be distributed once the HHS and state health departments are no longer involved, which comes in September.
With more information coming available about remdevisir, the uncertainty and fear surrounding the virus may lessen. Americans may find they have more hope even if the virus continues in a second wave.
Nurse Practitioners Can Do More Than Before COVID-19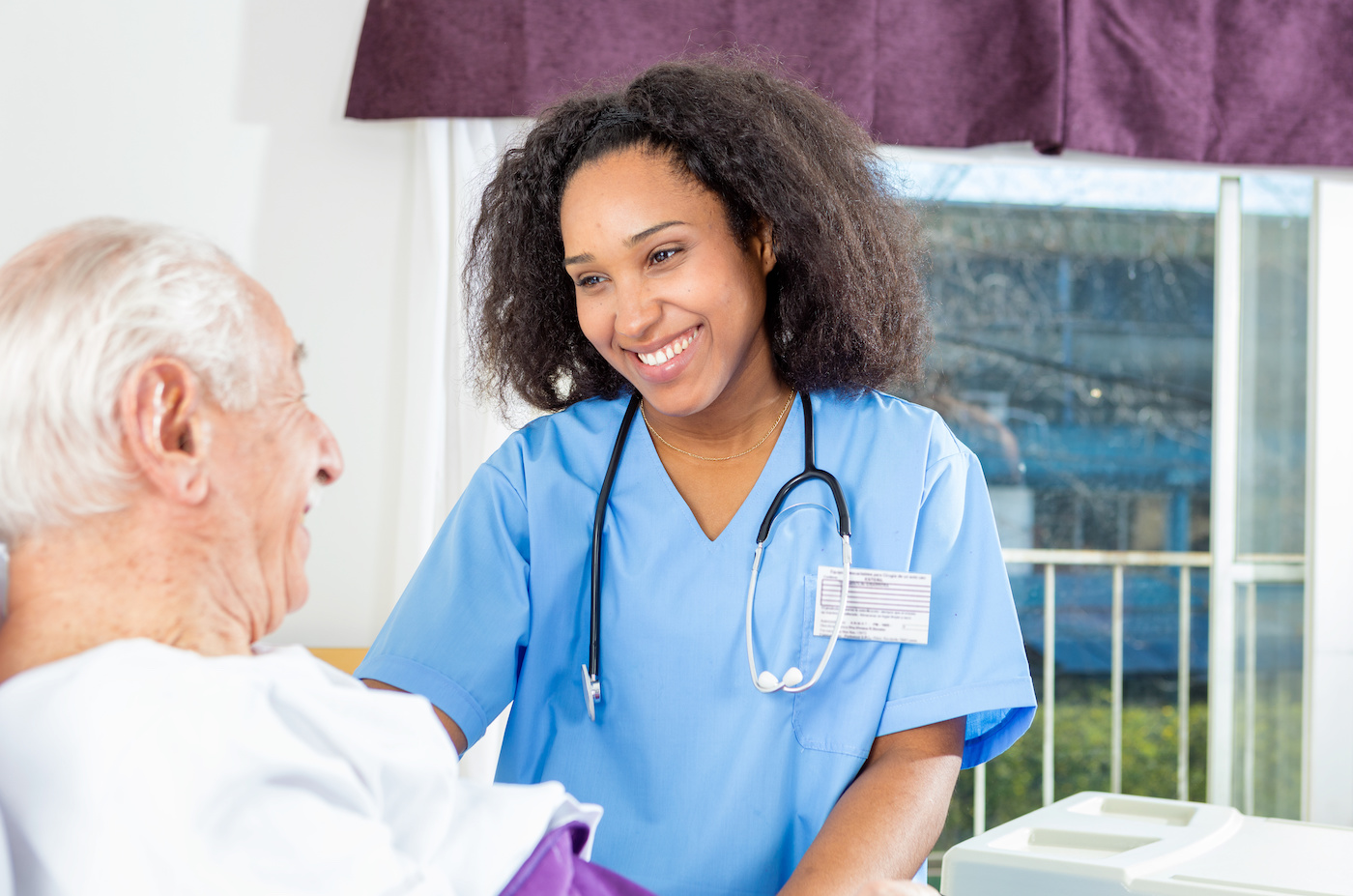 Congress has given more flexibility to the health sector by allowing nurse practitioners to do more than what they were allowed to do before the pandemic. Most of these changes are temporary, but one is permanent. These changes have been made in conjunction with the Centers for Medicare & Medicaid Services (CMS).
Permanent Change
Congress gave power to CMS to waive some statutes temporarily to provide better care during a national emergency. This change has come about due to the pandemic and the increased need for medical services.
The permanent change allows NPs to order home care for patients. In the past, only physicians were allowed to order home health services to a patient being discharged or to those who needed additional care at home. A patient who is eligible for Medicare may be under the care of an NP, physician assistant or clinical nurse specialist who can order home health services. They can also review and sign the care plan for these services and certify or recertify that the patient is eligible for these services. NPs are also allowed to bill for the services.
Temporary Changes for NPs
NPs can temporarily order medical equipment and supplies, home health nursing services as well as aide services, physical and occupational therapy, audiology and speech pathology services to Medicaid patients. They must follow state laws to ensure they allow for these exceptions.
Another temporary change is that NPs are allowed to oversee the care of patients in the hospital. In the past, they could evaluate and manage the patient in a hospital but the physician had to be designated on the patient's chart as the attending physician. With this temporary change, the NP may be listed as the physician on record.
Prior to COVID-19, an MD or DO was required to be present physically in a critical access hospital to provide consultation, supervision and direction for any services provided to a patient. Now, temporarily, the physician must only be available through electronic communication or by phone for consult as needed. The NPs can provide services while still ensuring medical consultations are available as needed. NPs, CNMs, and PAs may also supervise diagnostic tests.
A significant temporary change is in the qualifications for NPs and other medical personnel. They must continue to meet state personnel requirements but aren't required to meet the additional federal requirements. This allows facilities to have more flexibility in how they use their NPs, PAs, and CNSs. They don't need to provide care the required 50 percent of time in rural health clinics or federally qualified health centers to practice there.
These changes are designed to allow NPs the ability to care for more patients and free up doctors to care for those who are critically ill. With the tax on health care from the pandemic, more caregivers are needed with increased flexibility in how they provide services. Most of these changes are temporary and original requirements will resume later as things move back to normal.