More Brands Removing Talc from Beauty and Health Products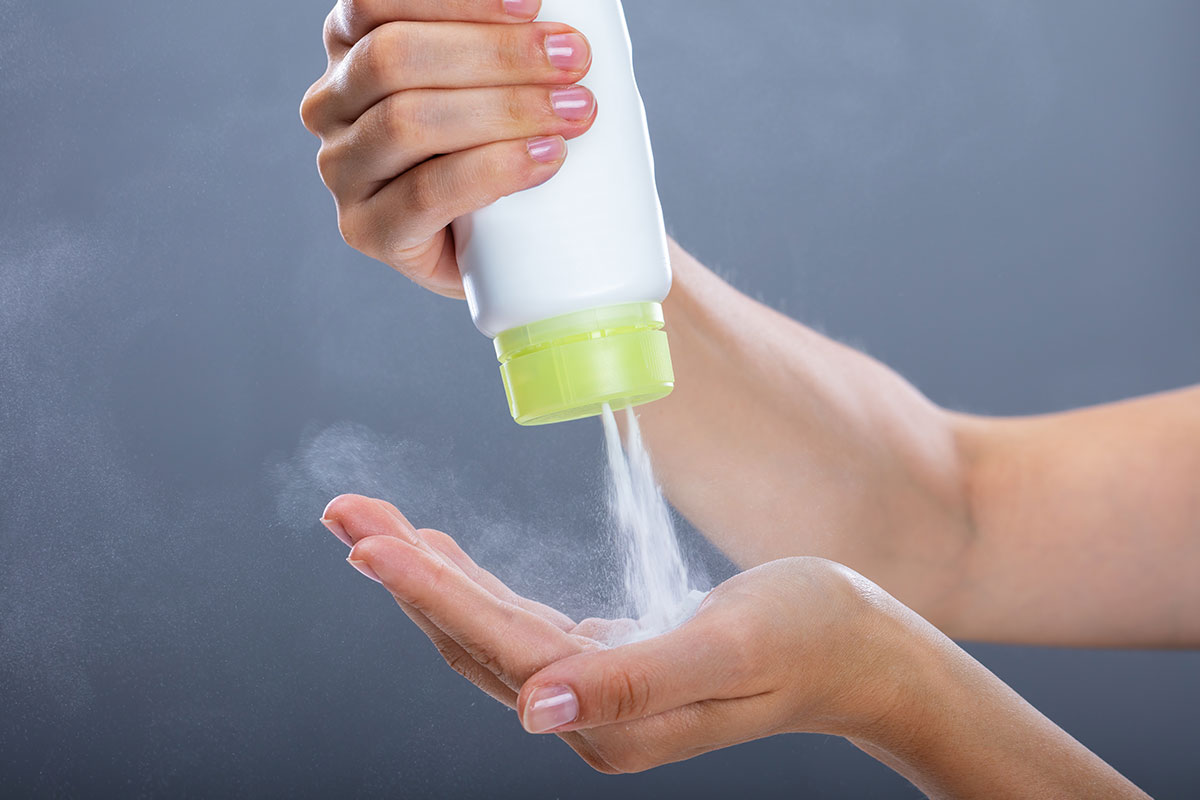 Cosmetic products receive a great deal of scrutiny on the ingredients used, testing methods and manufacturing processes. One of the more notable issues that has received attention in the media recently is with talc and the link to asbestos. The result is that manufacturers are changing their products to protect their reputations.
Dangers of Talc
Talc is mined from the same areas as asbestos, which can cause the two compounds to be present together unless the talc is purified. Asbestos is a known carcinogen that causes mesothelioma, an aggressive and rare form of cancer. Talc is used in cosmetic products, and it has been discovered that it may contain asbestos. Over time, a build-up in system of asbestos can cause cancer in women and anyone who uses these products.
Numerous lawsuits have been filed by people who were diagnosed with this type of cancer after using certain products containing talc for many years, even decades. Johnson& Johnson have received the most attention and have many lawsuits pending because of the talc in their baby powder. However, they aren't the only company to have this issue.
The Move Away from Talc
More manufacturers are being faced with lawsuits because their products contained talc and allegedly, asbestos. These manufacturers are quietly taking steps to remove talc from the products. Among the big brand names are L'Oreal, Chanel and Revlon.
J&J recently banned talc from the formulations used in its products. The US Food and Drug Administration is still investigating claims of both mesothelioma and ovarian cancer linked to the baby powder.
Talc has been a popular ingredient in cosmetics and powders because it absorbs moisture. It helps prevent these products from getting caked. While talc can be found in liquids, it's most prevalent in powders. This is also where it's most dangerous since the powders can disperse particles into the air, which are inhaled.
Trending in the Right Direction
Talc isn't the only option for the products even though it has been the most popular. Manufacturers can use plant starches, such as corn. These particles are larger which prevents them from being inhaled as easily. Since they aren't minerals, they are less likely to be contaminated as well.
Many products still on the market contain talc, which you can identify by reading the list of ingredients. However, there are more talc-free alternatives, which often proudly display this fact on the packaging. Talc is a popular ingredient in blush, eye shadow, loose powder and other beauty and skin care products.
Revlon has removed talc from all products while L'Oreal is still considering what to replace the talc with. Chanel has removed one body powder product while other products still include talc on the list of ingredients. As more awareness is brought to the risk of asbestos in talc products, it's expected to see manufacturers continue to find alternatives. People who have been using these products for 30 years or more appear to have the greatest risk for developing mesothelioma from the asbestos in the talc.
Study Shows Lung Damage in One-Third of E-Cigarette Users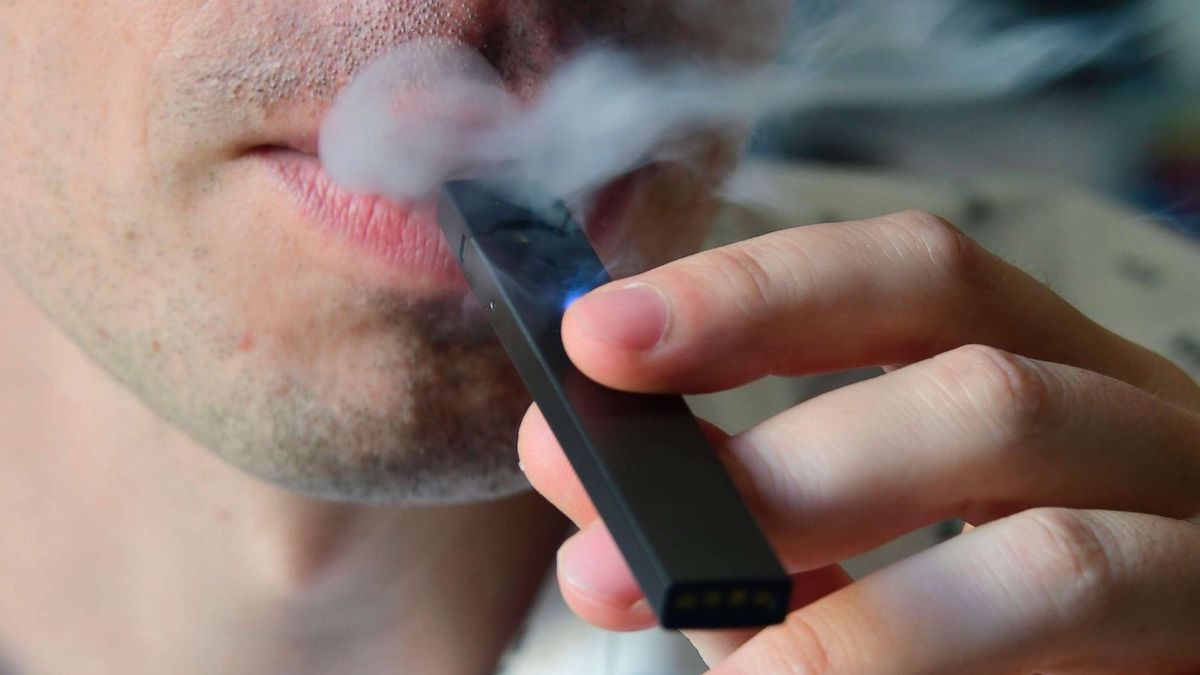 A new study indicates that about 33 percent of people who vape have symptoms that are usually associated with lung damage. In fact, the report shows that they have at least one and possibly more of the five symptoms linked to lung damage.
Information from the Study
Scientists have linked five symptoms to what is known as EVALI or e-cigarette or vaping-associated lung injury. These symptoms include the following:
Cough
Shortness of breath
Stomach pain
Nausea
Chest pain
The study goes on to say that those who chose disposable e-cigarettes had a lower rate of the symptoms. This information indicates that the damage is at least partially related to the ingredients used in the vaping devices. Many users experiment with ingredients that haven't been regulated and use devices that haven't been tested.
According to the researchers, the symptoms were particularly prevalent for those who used flavored products or altered the products. They were surprised at the strong correlation.
The study had over 1400 people who vaped in the year 2016. They listed the devices and products used and reported any symptoms they noticed. Over half, at 55 percent, noted that they had at least one and often more of the symptoms. One-third of the participants reported symptoms that could be linked directly to EVALI, the disease that was named after numerous people fell ill from vaping.
The rate of symptoms reported went up to 70 percent if the devices used e-liquid. They were also 95 percent more likely to report symptoms associated with EVALI if their devices had refillable cartridges. Flavored cigarettes were associated with a 71 percent likelihood of the user reporting symptoms. When users mixed their own e-liquid into the vaporizers, about 40 percent reported symptoms.
This data indicates that the damage is more widespread than just those who used THC or vitamin E acetate, which were both linked to the EVALI outbreak in 2019. The data from this study was scheduled to be presented to the American Heart Association. The US Food and Drug Administration has stated that they plan to increase regulations of e-cigarettes.
Warnings Against Vaping
The researchers continually recommend that people don't vape. If they choose to, the recommendation is to be careful with the products chosen and not to modify them. Users who select refillable cartridges are often more willing to experiment and try new e-liquids as well as different flavors.
According to the National Youth Tobacco Survey in 2020, 3.6 million users are teens and children. Out of those currently using, four-fifths of them have been using flavored e-cigarettes. While the FDA has banned the sale of flavored e-cigarettes, it doesn't include disposable cartridges. Addiction and long-term use are concerns since almost all cigarette smokers started before they turned 20 years of age.
There is still relatively little information about long-term damage since widespread use of e-cigarettes has been recent. It may take several years of research to know the correlation between vaping and lung cancer or other long-term or terminal health issues.
Recall of Saws Sold at Lowe's for Cutting Hazard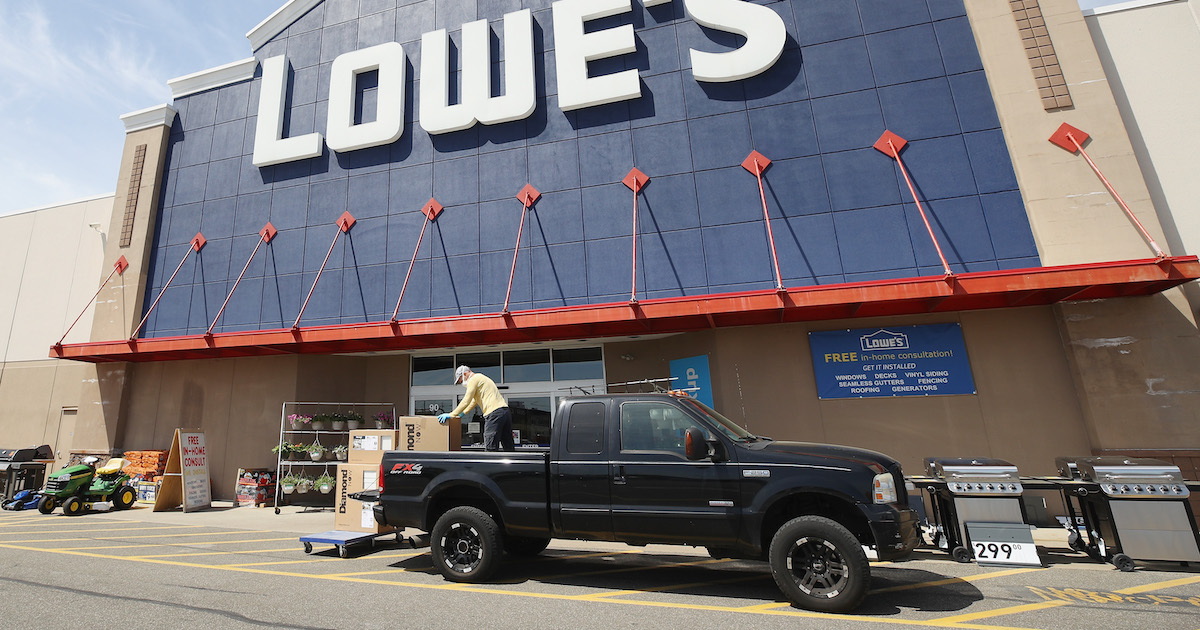 Two saws which are sold at Lowe's have been recalled because of the danger of the user getting cut while using them. These saws are electric cordless models, which are sold in stores and on the Lowe's website.
Saw Recalls
Over 256,000 saws were part of the recall, all of which were distributed by Hongkong Sun Rise Trading. Consumers have been told to contact the distributor to get a free repair. Almost half of the products are Kobalt 40-volt Lithium Ion eight-inch cordless electric pole saws. The recall affected just over 106,000 models because the switch may not work correctly with a heavy load. If this happens, the saw may keep running after the user takes their finger off the trigger. This increases a risk of laceration to the person.
The rest of the saws involved in the recall are also Kobalt 40-volt electric cordless chainsaws. They are being recalled because the saws may stay in the on position. They cost around $200 and the products affected were sold between January 2014 and March 2020. The pole saws are slightly less expensive at $180. They were sold between March 2017 and October 2019.
Consumers who own the products may contact Hongkong Sun Rise Trading at 855-378-8826 between 9AM and 8PM ET Monday through Thursday or Friday through Sunday between 9AM and 5PM ET. The distributor asks consumers to stop using the equipment immediately and call for a free repair.
Other recalled products are listed on the website for the distributor: www.greenworkstools.com. Just click on Important Safety Notices to see the full list of recalled equipment. The most previous products were recalled back in 2018, including a Kobalt 80V 18-inch cordless electric chainsaw.
The Dangers of Chainsaws
Chainsaws are a dangerous piece of equipment to use and should be handled with care. It's important to wear proper safety gear when using a chainsaw or pole saw. Even when they work correctly, they carry a significant risk for injury.
Almost half of accidents involving chainsaws happen on the legs with another third involving the left wrist and hand, according to the US Consumer Product Safety Commission. It takes 110 stitches to repair the average injury from a chainsaw.
The typical user of a chainsaw may be in the residential sector with a DIY person trimming tree limbs or cutting other wooden items. Commercial landscapers also use chainsaws on a regular basis and carry an inherent risk for injury due to the frequency of use. They may become tired and not pay attention to what is going on, which could allow the chainsaw to slip.
Even with non-defective products, chainsaws and other saws are dangerous and should only be handled by those who have been adequately trained. If the product is found to be defective, it increases the risk for injury. In any situation, the user should wear protective equipment and not work alone to decrease the risk of damage from these pieces of equipment.
JUUL Makes Big Changes in Efforts to Survive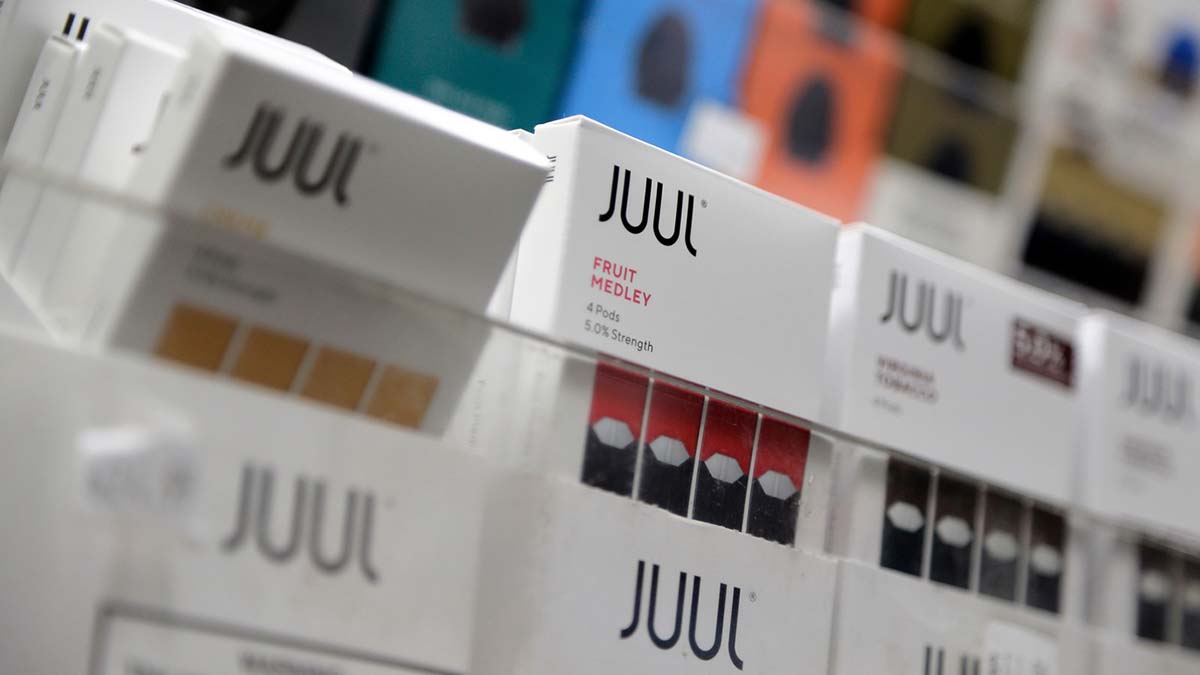 At one time JUUL Labs Inc, was a leader in the vaping industry. After numerous complaints that the manufacturer of vaping devices was targeting a younger audience, including tends, the company has been struggling to stay relevant in the industry.
Pilot Ends
JUUL has received a great deal of scrutiny from the US Food and Drug Administration as well as other agencies and organizations about the way it markets its products and the ingredients used in those products. The company has had to pull flavored vaping cartridges from the market. It has also pulled out of some worldwide markets due to the negative publicity.
In an effort to rebuild its brand and the company as a whole, JUUL has made some major changes. One of those changes is dropping a new feature. Last year, the company had piloted this feature in Canada and the UK, which tracked usage. Users could track how many puffs they took on their JUUL vaporizer. The information would be transmitted to an Android app through Bluetooth connectivity. Users would be able to create an alert for each day when they reached a specified number of puffs.
The pilot program ended earlier this year with no plans to move to production of the usage monitor.
Major Layoffs
Earlier in September, the Wall Street Journal reported that the manufacturer would be laying off about half the workforce. Staff would go from around 2200 to just 1000. No details had been released, but JUUL did indicate it would be a global impact.
JUUL has also suggested that it may move out of markets in Asia and Europe due to a lack of return needed to stay in those areas. This isn't the first reduction for the company. Earlier in 2020, there was a layoff of 1000 employees. JUUL also announced that it would be taking steps to leave Austria, South Korea, Portugal, Belgium and Spain markets. The company discontinued advertising as well.
Statistics show that JUUL once had a market share in the US of 75 percent in November of 2018, which has dropped to 58 percent in 2020. The company currently faces inquiries from 29 states as to whether the company targeted minors in its advertising.
Vaping-related illnesses from 2019 have not helped JUUL's image. Even though those incidents were mostly from black-market products, it has harmed the vaping industry as a whole with JUUL taking a big hit as the face of vaping.
While the number of vaping illnesses has gone down, many are still concerned about the dangers of using these products. Schools and other organizations are trying to get the message out to teens about the risks that come from vaping. While fruit-flavored vaping cartridges have been banned, other products are still available, such as disposable flavored products.
JUUL continues to maintain that it focuses on current smokers who want an alternative to tobacco cigarettes. The FDA and other agencies haven't indicated that JUUL products are an acceptable option for users to stop smoking.