Is Commercial Farming's Use of Antibiotics Causing Antibiotic Resistance?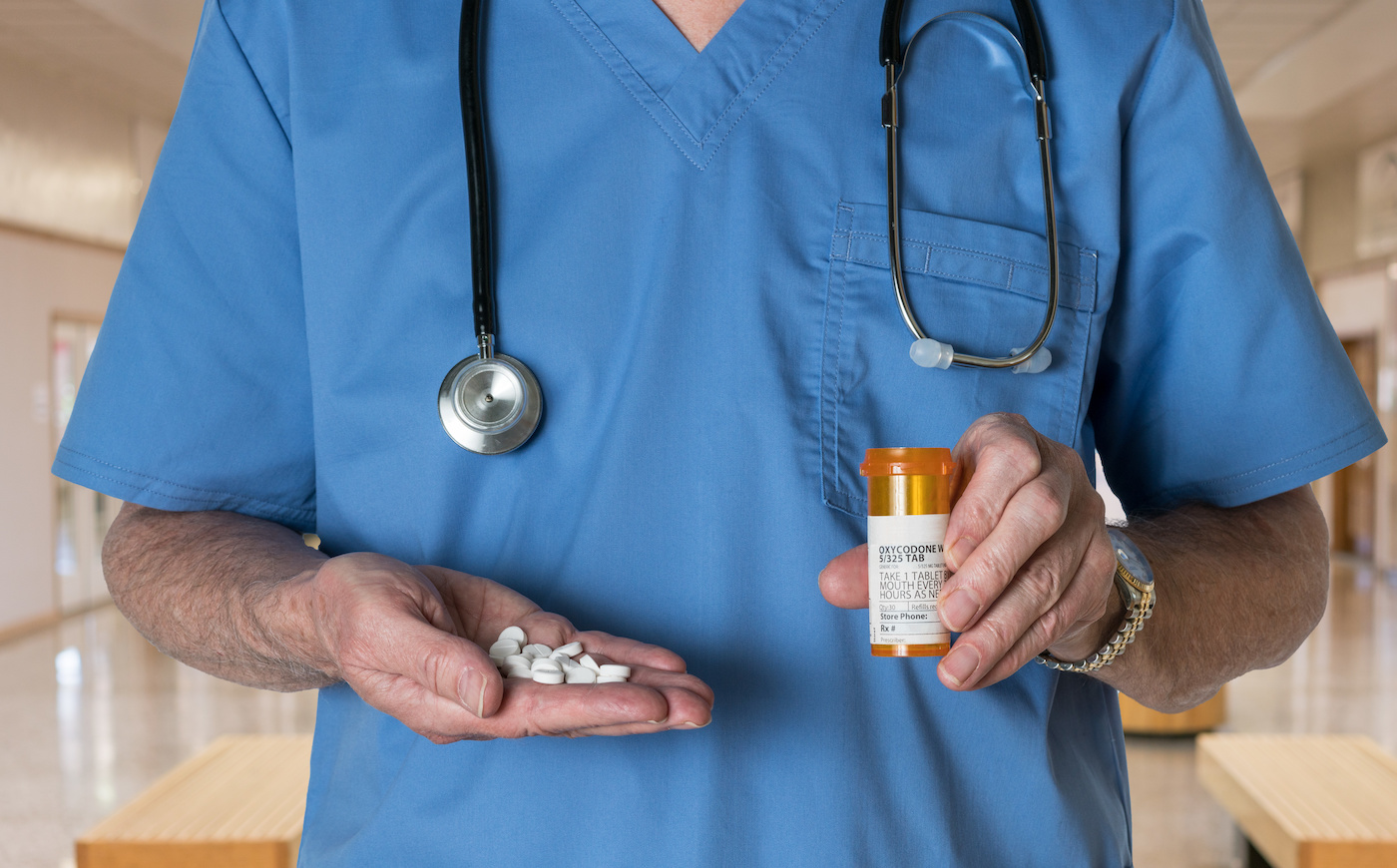 Antibiotic resistance is considered to be a threat and a major concern for everyone. It is considered a public-health crisis worldwide.  Defending our antibiotics against resistance has become a priority in the medical industry as a whole. Any doctor whether in the healthcare, veterinary, or agricultural industries has a role to play in keeping antibiotics safe so that they are available for future use.  In the US alone, approximately 2 million people develop an antibiotic-resistant infection-resulting in 23,000 deaths every year.  Researchers have estimated that by the year 2050, deaths contributed to antibiotic-resistant infections could potentially see numbers as high as 10 million annually.
What is Antibiotic Resistance?
Antibiotic Resistance is not the body's resistance to antibiotics, but the bacteria's resistance to the antimicrobial created to destroy them.  Contributing factors that may lead to resistance include over-prescribing and unnecessary use of antibiotics, not taking prescriptions as directed, and poor infection control and sanitation practices in hospital settings.
Agricultural Use of Antibiotics
Currently, the U.S. and China are leading in the use of antibiotics for food production. Antibiotics were, up until recently, used to promote growth in farm animals. However, that practice has recently been outlawed in the U.S., E.U., and China.  The Food and Drug Administration (FDA) reports 80% of antibiotic use in the U.S. is seen in the agricultural industry.
Farming animals for meat is an extremely demanding industry. Animals are pushed through the system to fulfill consumer needs causing stressful environments.  A stressful environment creates a weakened immune system lowering the animal's ability to defend themselves against infection and disease.
Different farming practices may also contribute to the high rate of antibiotic use in the U.S.  For example, pigs and chickens are kept in crowded environments-which are not beneficial for the health and growth of the animal, and results in the use of antibiotics.  The practice of administering antibiotics before illness for preventative or prophylactic use is often seen in the commercial farming of chicks.  Additionally, animals are also pre-treated with antibiotics due to weaning practices that can produce adverse side effects on the animal's health.
Recently Nicola Evans, a doctoral researcher in structural biology at King's College in London, spoke at the London Microbiome Meeting.  She shared her insight on these issues. She explains the risks involved in the premature weaning of different animals.  For instance, piglet's natural time to wean off their mother's milk is between 3-4 months-yet commercial farming practices see this process taking place between 17-28 days.  This creates an imbalance of bacteria in the piglet's gut. Evans also shared that research shows that there is an increase in E. coli in a pig's small intestine post use of antibiotics.  E. Coli is a leading killer of piglets across the world. While antibiotic use is highest in pigs, animals like calves and lambs also experience adverse side effects and infections from poor weaning practices.
What This Means
While currently no evidence clearly states a correlation between antibiotic resistance being passed from animal to human, it still remains a considerable concern.  Antibiotics are needed to treat conditions worldwide in animals and humans alike.  Safeguarding them from over-use in humans as well as animals ensures that we will have antibiotics to use in the future to come.
Moderna Seeks Emergency Approval for COVID Vaccine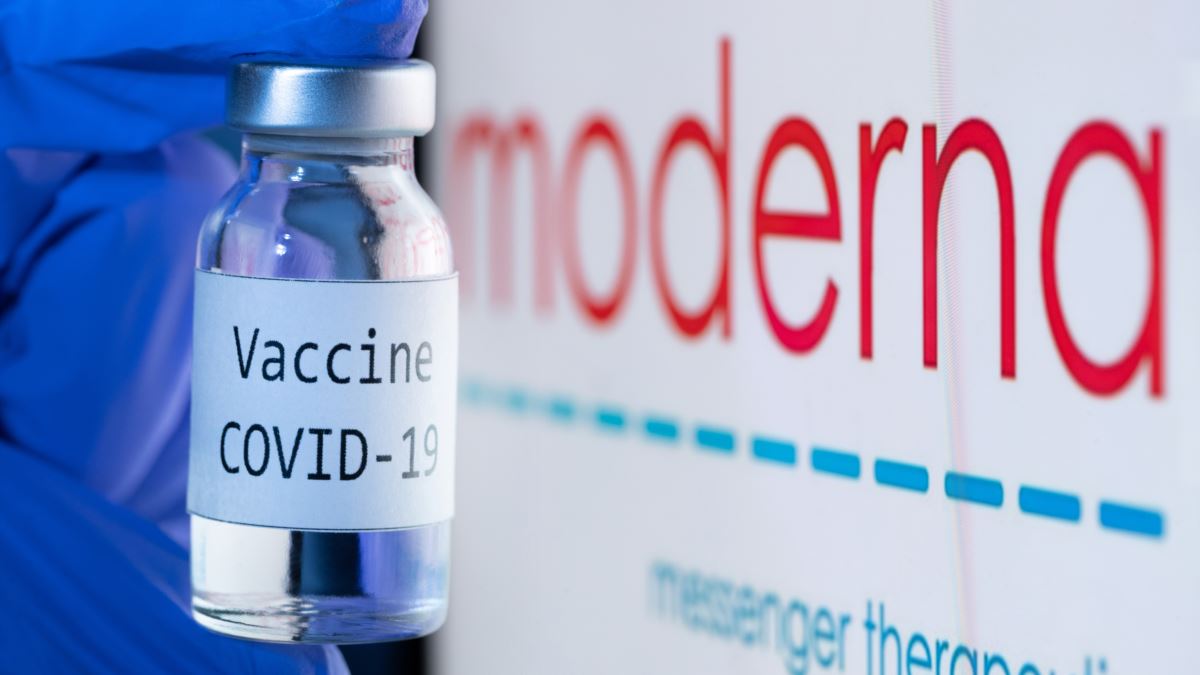 Moderna has completed phase 3 of a study on a COVID-19 vaccine. It was found to be over 94 percent effective for 30,000 participants. Based on the data from this study, Moderna plans to file what is known as an emergency use authorization or EUA with the Food and Drug Administration.
Positive Results
Of those in the vaccinated group, only 11 people tested positive for COVID-19 after taking the vaccine compared to 185 participants who were in the placebo group. Moderna also made the announcement that the vaccine prevented more serious cases of COVID-19. The 30 severe infections were found in the placebo group.
The FDA will review the data on safety and efficacy from Moderna at its VRBPAC meeting (Vaccines and Related Biological Products Advisory Committee), which is currently scheduled to be held on December 17.
According to a spokesperson with Moderna, the data confirms the ability of the vaccine to prevent COVID-19, especially severe cases. The goal of the vaccine is to prevent severe outbreaks of the disease as well as hospitalizations and death in those who contract the virus.
The efficacy of the vaccine was consistent in groups based on gender, age and ethnicity. The Modern trial included people who were over 65 years of age as well as participants from 42 communities, such as Hispanics, Asian Americans and African Americans. There were also participants who were multiracial.
No Concerns Over Safety
According to data from Moderna, participants tolerated the vaccine well with no serious concerns identified. The most common issues noted included fatigue, pain at the site of the injection, headaches, redness at the site, myalgia, and arthralgia. The frequency of the complaints increased in frequency and severity after the second dose of the vaccine were given. The only COVID-19 related death in the study came from the participants in the placebo group.
If the vaccine is approved by the FDA, Moderna has said it can have about 20 million doses ready to ship in the US by the end of 2020. It expects to manufacture between 500 million and 1 billion doses for around the world in 2021. Moderna is seeking approval from other organizations globally. It will be the second company to request an EUA with the FDA for a vaccine with Pfizer being the first.
As a vaccine reaches approval, the government will likely determine how it will be divided up. Some experts suggest the vaccine will go the states with the highest populations. It has also been suggested that a separate vaccine will be necessary for children and this first one approved will be for the adult population.
As more cities initiate greater restrictions and even lockdowns or stay-at-home orders, the need for a vaccine becomes more apparent. The fact that two such vaccines are close to being ready for use provides welcome news to the medical industry as well as the general population, especially as the holidays approach and flu season continues to be a concern.
Z-Drugs Increase Risk for Fractures in Dementia Patients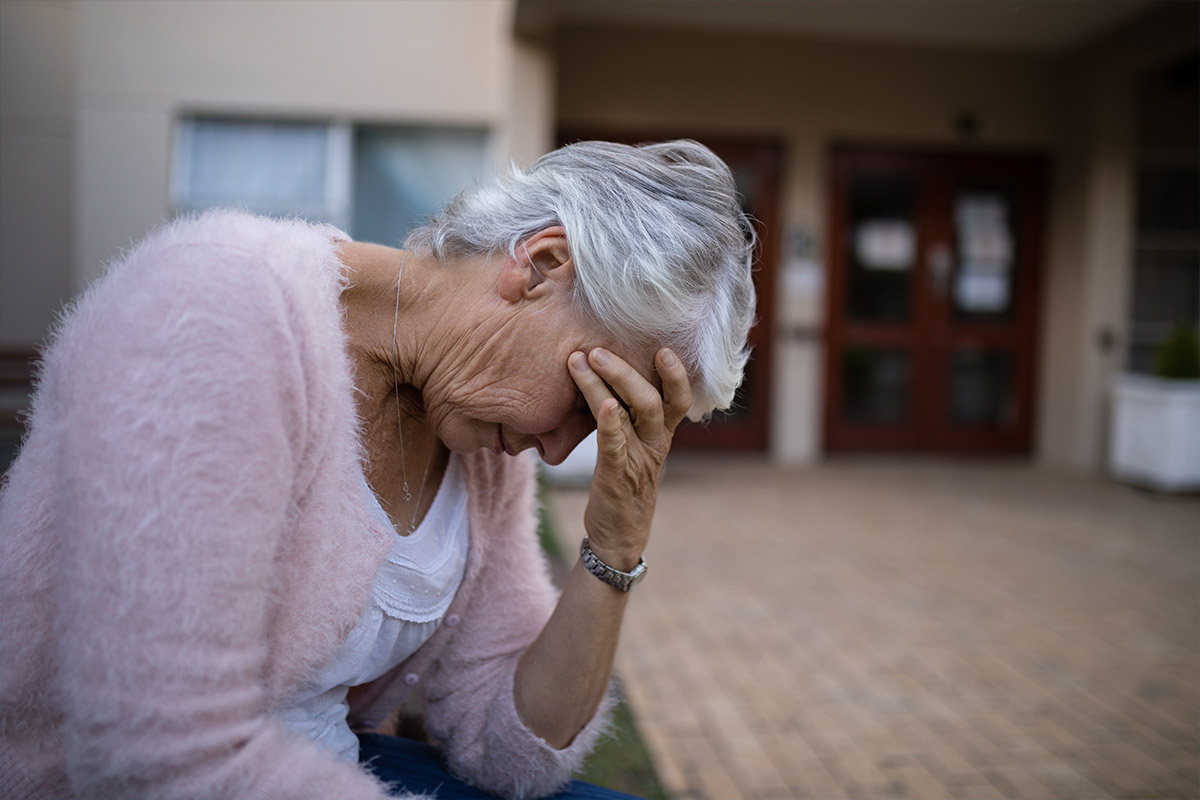 According to a new study, dementia patients who are prescribed Z-drugs at higher doses may have more of a risk for fractures and falls as well as for strokes. These medications include zalepion, zopicione and zopidem.
According to the experts, z-drugs should not be prescribed to patients with dementia. The risks are even higher than those who take higher doses of benzodiazepines. Originally, the z-drugs were thought to be safer than benzodiazepines. However, new evidence shows this isn't true.
Details of the Study
The study took a look at z-drug prescription use and the following risk for falls, factures, infection, ischemic stroke, venous thromboembolism and death. All 27,000 patients were diagnosed with dementia sometime between January 2000 and March 2016. They compared those results with people who didn't use the medications who had sleep disturbance, as well as new users of benzodiazepine of similar age, sex and use of antipsychotics.
Of the total number of dementia patients started on z-drugs, almost 20 percent of them were given higher doses. Within that group, those patients showed a significant increase in the risk for fractures, as well as hip fractures specifically and falls in generally. The research also showed a higher risk for ischemic stroke over those who didn't take sedatives and had sleep disturbances.
The risk was minimal or inconsistent when looking at those who were taking z-drugs at a lower dose. There was no evidence of increased risk for infection, death or VTE in patients prescribed higher doses of z-drugs. Information gleaned from the study also showed that those patients who were taking z-drugs at higher doses were more likely to be admitted to a hospital or see a doctor. They may also receive more prescriptions for antidepressants, antipsychotics and antibiotics.
Sedatives and Dementia Don't Mix
Researchers say that this information indicates the dangers of prescribing sleeping medications to people who have been diagnosed with dementia. Those involved in this study also say this data is timely in showing that sedatives aren't a good way to deal with social isolation from COVID-19. The experts also say the need is great to improve sleep management treatments.
Experts say that if sedatives are necessary for dementia patients, they should be time-limited. Other components of sleep management include reviewing other medications they may be taking which could contribute to sleep issues and improving sleep hygiene. Anyone who is taking z-drugs with dementia shouldn't stop, but they should talk to their doctor about tailoring off of them.
While the study may not show new information, it strengthens the association between sedatives and risks for dementia patients. Experts say that it has long been suspected that giving dementia patients sedatives isn't a good idea. However, you can't determine the cause with this study, only the association.
Falls and fractures are a concern for many older people, especially because they are likely to take longer to heal. When an elderly person suffers a fracture, it may not heal as well. In many cases, they may be unable to stay by themselves even after they recover.
Painful Bladder Medicine Elmiron Associated with Vision Damage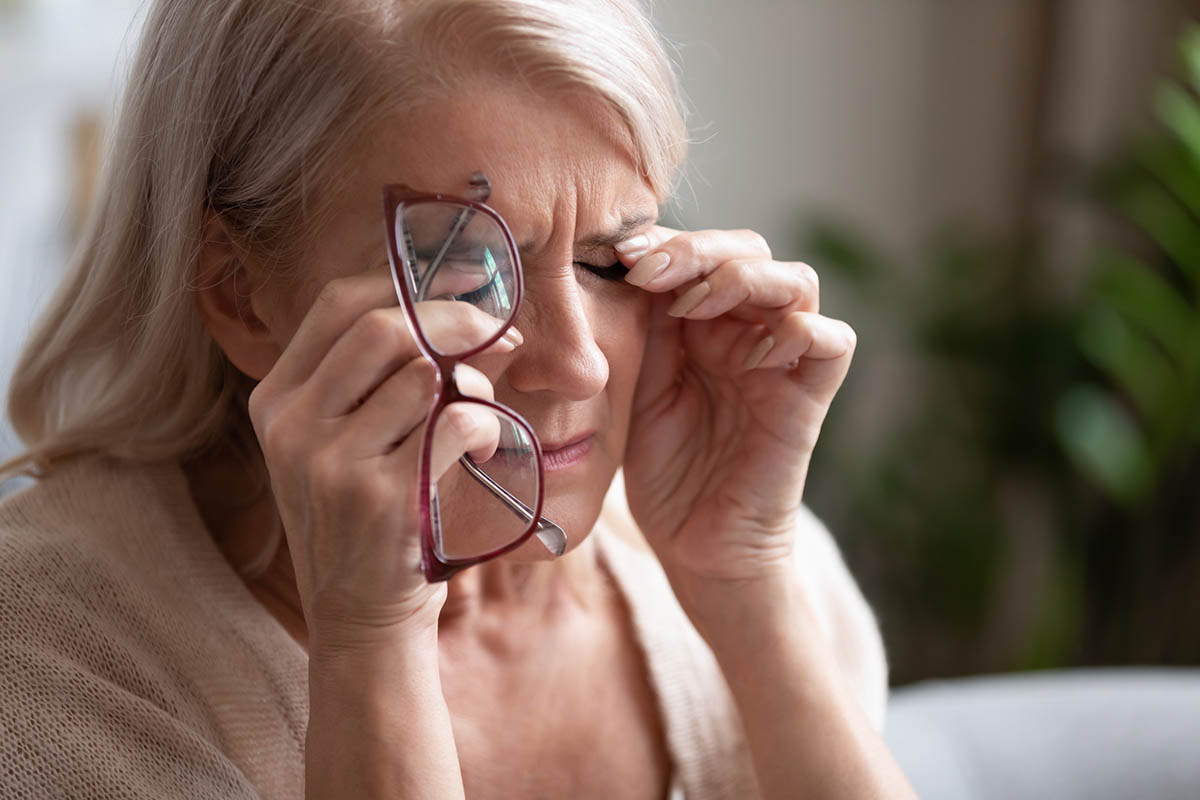 Elmiron (pentosan polysulfate sodium) is one of the only medications approved by the U.S. Food and Drug Administration for the treatment of a condition called interstitial cystitis which causes severe, chronic bladder and pelvic pain. Patients who are treated with Elmiron, are often treated for years.
Unfortunately many of the patients who were treated with the medication have reported adverse events and serious side effects including difficulty seeing in low light, trouble making out faces from a distance, floaters, difficulty reading or seeing details and more. While the medication was approved for the market in the mid-90s, the makers of Elmiron did not acknowledge the risk of vision damage until 2020.
Elmiron Patient Injuries
Elmiron was first submitted for market approval in 1991 but was denied by the FDA due to problems with the trial analysis and results between client trial investigators. The application for approval was rejected again in 1994, but in 1995, the drug maker sought approval thru the Compassionate Use program which was ultimately given in 1996.
Since its approval, adverse events have been reported domestically and internationally concerning serious visual injuries. Researchers studied the drug and adverse events and in 2018 the Journal of Urology published a letter from the Emory Eye Center discussing the findings of retinal changes seen in patients treated long term with Elmiron. The letter said the damage did not resemble other known retinal diseases.
That study was followed by a rash of studies suggesting long term use of Elmiron was associated retinal toxicity and macular disease. Even worse, researchers found that even after some patients stopped treatment with Elmiron the vision damage continued to progress, with some studies suggesting the damage can continue for up to ten years.
Despite the research and reports of adverse events, it was not until June 16, 2020 that Elmiron manufacturers provided any type of warning that side effects of the drug could include permanent retinal damage. In fact, it was not until research studies and adverse event reports were published about a potential association between use of Elmiron and vision damage that the drug manufacturers made change to the warning label.
Patients across the country are filing complaints against the makers of Elmiron alleging that the drug has caused irreversible damage their retinas and permanent vision loss. These patients are claiming that the drug makers knew or should have known of the risk of vision damage but failed to warn the medical community or patients about this risk.
Because the warnings and label changes have just recently been made, many physicians were unaware of the vision risks and patients suffered misdiagnosis. As more patients learn of the risk of vision damage and seek diagnosis and treatment, lawsuits are expected to mount in state and federal courts across the country.