Antibiotics May Cause IBD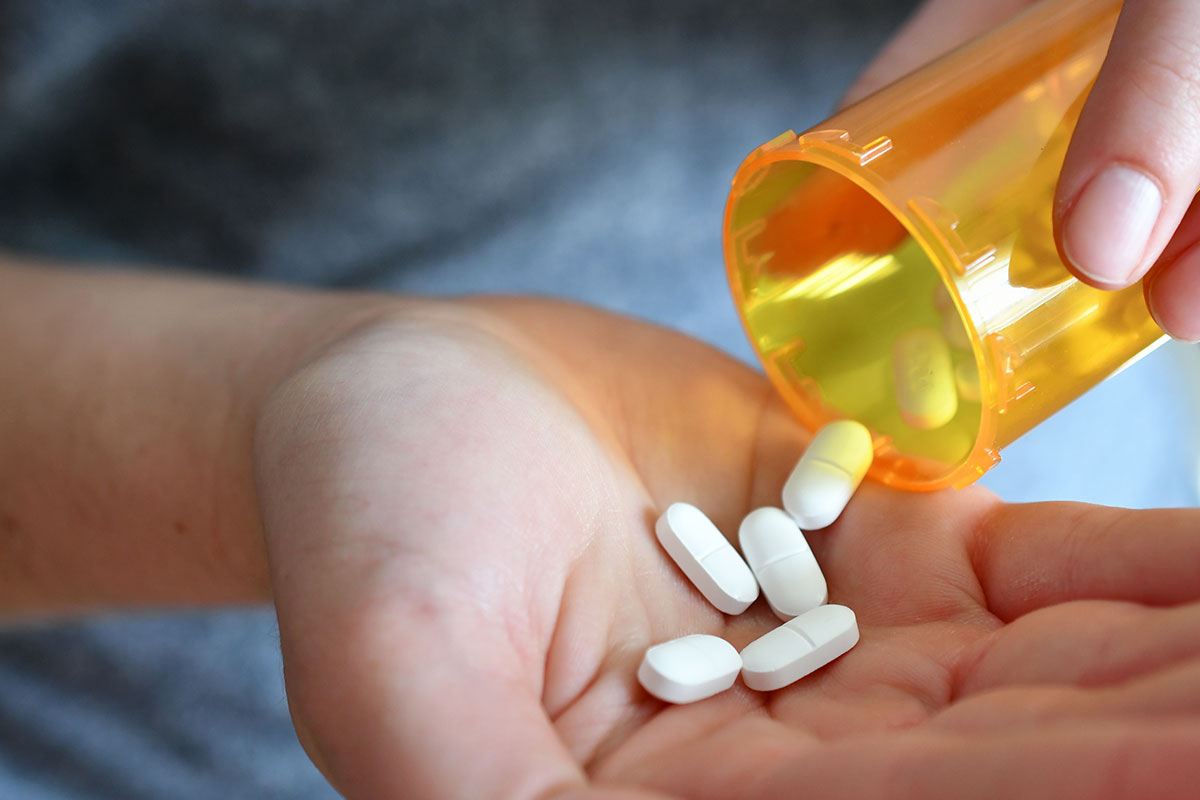 A new study shows that antibiotic use for children may cause irritable bowel syndrome as adults. This study was conducted by Rutgers University and uses the correlation between young animals and their health later in life.
According to the results from the study, even short-term use of antibiotics by those under one year of age may increase the risk for developing IBD as adults. Giving infants antibiotics may cause a disruption of intestinal microbiota or the good bacteria that grows in the stomach. It helps the immune system to grow healthy and prevents diseases.
The study results strengthen the idea that antibiotic use in young children can not only prevent healthy development but it can play a part in future disease development. The study used mice which were given dextran sulfate sodium, which is a chemical known to cause problems with the colon. Some of the mice had received antibiotics while others had the normal microbial contents transplanted in the system.
The mice that received the antibiotics had more colitis and an altered response from the immune system. This study adds evidence to a hypothesis that when something disrupts the early development of microbiome, it can lead to a modern epidemic.
Researchers believe antibiotic use early in life may also contribute to type 1 diabetes later in life. It is well-known that antibiotics are designed to kill bacteria. Unfortunately, they cannot recognize the difference between good and bad bacteria, which means the medications may do harm as well as good to patients.
The Purpose of Microbiota
The human body has trillions of cells that form the microbiota in the system, which is primarily found in the intestines and stomach. These organisms are present from birth. Research indicates they make up about 4 pounds in the intestinal tract, and the mix is unique to each person.
Scientists who have studied microbiota believe that it has a major impact on how a person is able to fight off illness and disease and the way they digest food. It can even impact mood and psychological patterns.
Microbiota have been linked to many diseases, including the following:
Asthma
Cancer
Colitis
Diabetes
Autism
Heart disease
Obesity
Multiple sclerosis
In essence, the microbiota has an impact on nutrition, disease, behavior and immunity. When it is altered, it can change the way a person responds in any of these four areas.
The microbes in the gastrointestinal tract help break down nutrients in foods. For example, meat and vegetables cannot be broken down without the aid of these microbes. People wouldn't get any nutritional value from many of the foods they eat without these little organisms.
They may also impact cravings for food and the ability to feel full after eating. Research has also shown that microbiota is more diverse in people who eat more variations in food rather than those who eat the same types of food all the time.
Further research is necessary to determine the full impact of antibiotics on the microbiota, but it could have a negative impact on people's overall health.
Elmiron Linked to Vision Damage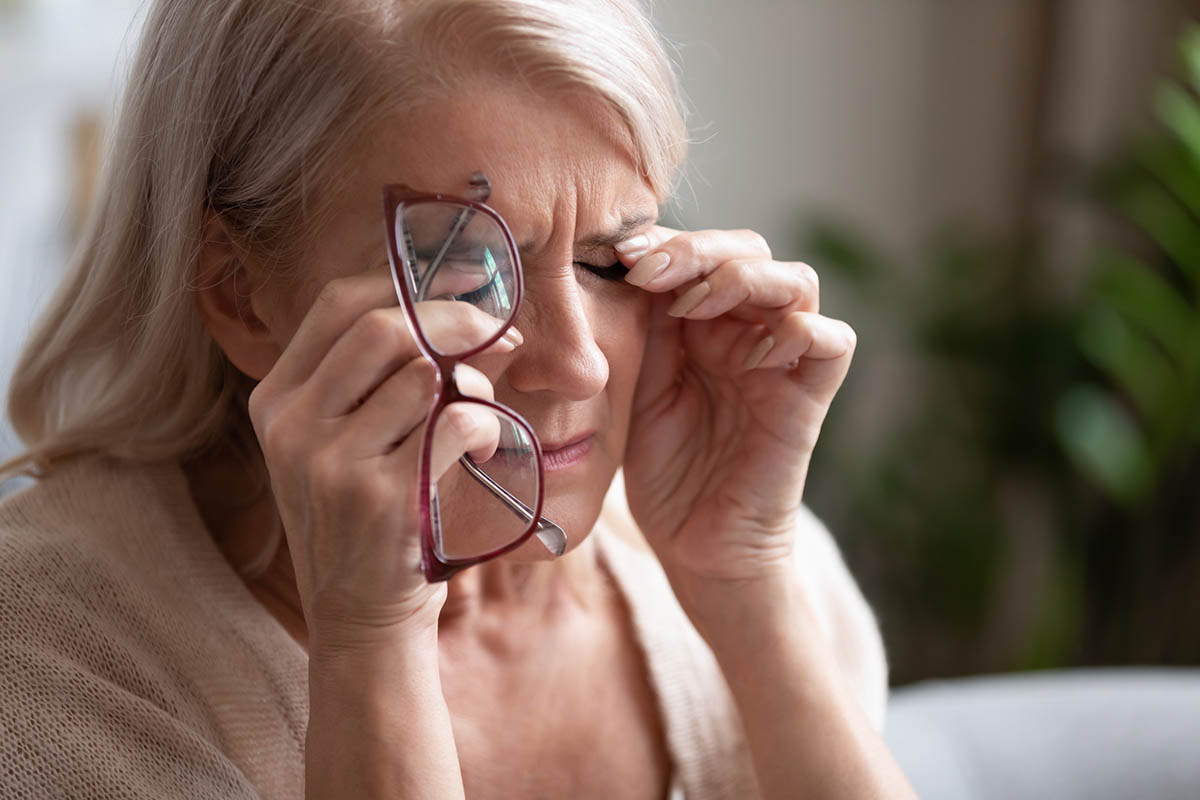 New studies indicate that the drug Elmiron, a medication already linked to health issues, may also cause vision problems in women with long-term use. The medication is often prescribed as treatment for urinary tract infections as well as osteoarthritis and other conditions.
Studies on Eye Damage
Several studies have been done on the side effects of Elmiron with more investigations underway. Information links Elmiron and vision damage. The amount of damage correlates with the quantity of the medication taken.
Elmiron was approved by the US Food and Drug Administration (FDA) to treat interstitial cystitis, which is a chronic condition of the bladder. It can cause pressure in the bladder along with pain. With long-term use, research indicates that it may be possible for Elmiron to cause pigmentary maculopathy.
This condition impacts the part of the retina known as the macula, which is the central part of the eye. It can cause issues with changes to light. The job of the macula is to protect the retina from UV light, which allows the person to see details better.
The Emory Eye Center, based in Atlanta, GA, made a report that showed that patients who had been taking the drug for about 15 years had changes in their macula. Another 10 patients had a diagnosis of interstitial cystitis and had been prescribed Elmiron. They also showed symptoms that corresponded with pigmentary maculopathy.
Another study was done by Kaiser Permanente which showed that about 24 percent of patients who had been prescribed Elmiron for a minimum of five years had damage to the eye.
Signs of Damage to the Eye
Symptoms associated with this condition include the following:
Vision loss
Difficulty with reading
Vision that is distorted
While the condition can be preventable, it may not be treatable if it develops. This condition is just the latest to be related to Elmiron. Other conditions include the following:
Amblyopia
Optic neuritis and
Retinal hemorrhage
Even after the patient discontinues the mediation, damage may occur. They may have difficulty adapting to an environment with low lighting. The condition can mimic macular degeneration in its later stages.
Anyone experiencing these symptoms after taking Elmiron should talk to their doctor about treatment. While it is never advised to stop taking prescription medication without consulting with their doctor first, it is important to arrange an appointment to discuss their symptoms with a medical professional right away. If they have taken Elmiron in the past and are experiencing vision changes, they will want to present that information to their doctor.
As the only FDA-approved treatment for IC, it must be continually taken, which means that thousands of patients may have been using Elmiron for years or even decades without knowing about the potential for vision damage. Even with the studies being conducted, Janssen Pharmaceuticals failed to warn the public until regulatory agencies applied pressure. Even when warnings were required in Europe and Canada, no changes were made to the labels in the US until June 2020. It is expected that more people will come forward with evidence of vision damage as the public becomes aware of the situation.
Changes in Priority List for COVID-19 Vaccine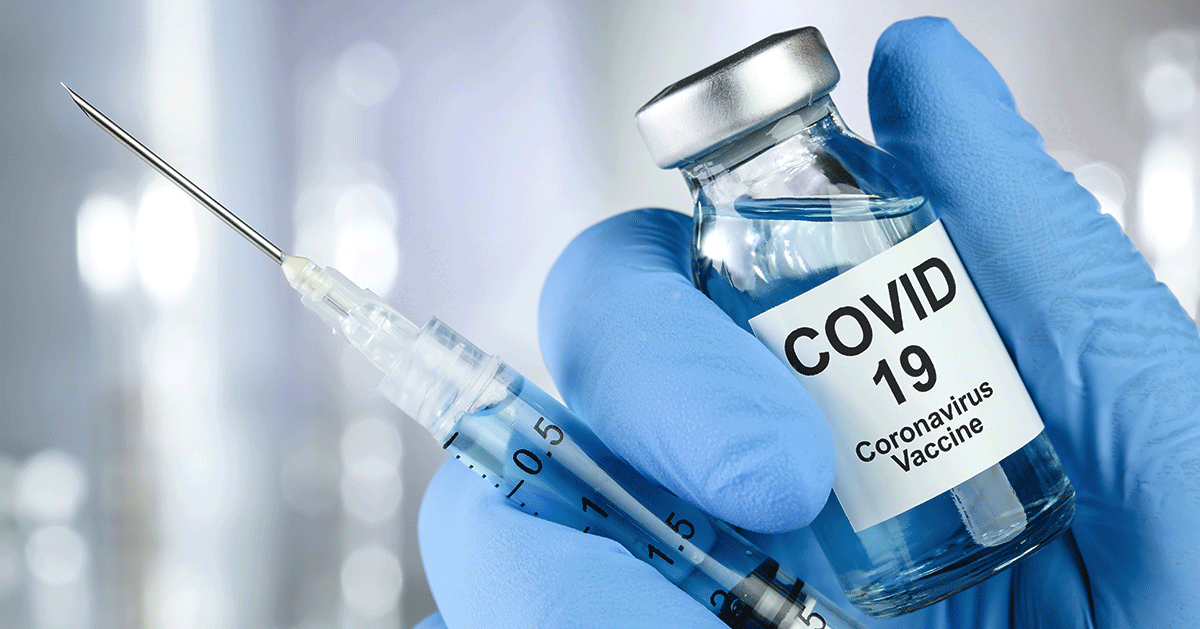 Supplies for the COVID-19 have been limited in California. At this time, only health care workers, staff and residents in long-term care facilities have been getting it as well as people who are age 65 and older. However, the list for who may be top priority in the future could be changing in the state.
Governor Gavin Newsom has announced who will be top priority for the next phase of vaccination. The plan is to switch to an approach based on age. This is a change from the earlier tier plan where workers who were in commercial and residential settings as well as those who were in transportation and manufacturing would be the next priority. It also included homeless people and those who are incarcerated.
No details about how the groups would be divided by age have been given. Some speculate that it may start with those age 50 and up. Many groups have pushed to have these changes made. However, there are other groups who don't support the age-based approach. Labor unions are critical because they say essential workers should be protected by getting access to the vaccine right away since they are put at risk for doing their jobs.
Groups that support people with disabilities say that those who are at highest risk aren't being prioritized. The changes don't consider those who have the most risk for complications with the virus.
When Vaccinations Will Occur
California state officials have indicated that it may be June before everyone who is 65 and older have been able to get the vaccine. The state is getting about 300,000 to 500,000 doses per week. For Los Angeles County, that many doses would be needed each week just to get the adult residents vaccinated by the middle of summer. It is expected that it will be mid-2022 before everyone is vaccinated.
When it comes to priority by industry, healthcare workers are the top priority. Teachers come next because they are the key to getting schools open again for in-person learning. After teachers, it is workers based in the food and agriculture industries with those in emergency services coming next. There is no current timeline for when those workers are able to sign up for vaccinations.
Vaccinations are going slow in part because a significant portion are going to people getting their second dose. That takes away from those who are seeking their first dose. Adding to the complications is the weather. In Orange County, strong winds caused the Disneyland vaccine site to close, which made thousands of people have to reschedule.
Right now, residents age 65 and older are able to sign up for appointments for vaccination in the state. The goal for Orange County is to get all residents their vaccinations by July 4th. Ventura County is allowing residents age 75 and older to sign up for the vaccine. Other counties have their own restrictions for the vaccine and vaccination sites set up for administration based on the number of doses they receive.
Recall for Drug Mix-up with Serious Effects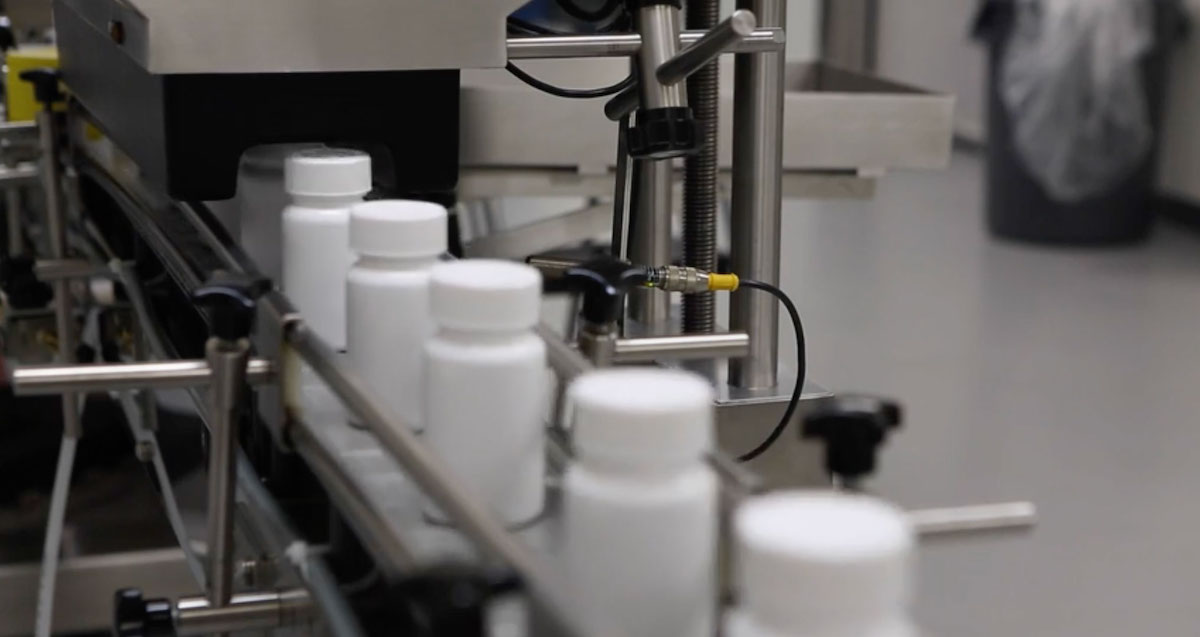 A factory mix-up of two very different medications has drug manufacturer, AvKare, issuing a recall. The factory packaged two different medications in the wrong bottles. One is an antidepressant, and the other is a medication used to treat erectile dysfunction.
Details of the Recall
The first medication is trazodone, used as a sedative and to treat depression. The second medication was sildenafil, for erectile dysfunction issues. The medicines were accidentally packaged in the opposite bottles by a third-party manufacturing facility.
The manufacturer is urging anyone with either of these medications to stop taking them. If someone is prescribed the sildenafil for ED, they could notice symptoms, such as blurry vision or dizziness and sedation. For the patient who is taking trazodone, they won't get the help they need for depression. The medication might interact with other medications they might be on. Sildenafil is not to be taken with nitrates, which are commonly given for heart disease or diabetes.
AvKare has provided notification to the distributors and customers. The company is making arrangements to have all recalled products returned. Both medications are listed at 100mg. Taking sildenafil by accident can cause the blood pressure to drop to a dangerous level. At this point, no reports of adverse reactions have been reported.
To know if your product is part of the recall, you can heck the lot number and expiration date. The sildenafil 100mg tablets are Lot 36884 which expire 03-2022. The trazodone hydrochloride 100mg tablets are lot 36783, and they expire 06/2022. If consumers have questions, they can call 855-361-3993 on Monday through Friday between 8AM and 4PM CST.
The Dangers of the Medications
While AvKARE is based out of Pulaski, Tennessee, the drugs were distributed around the country, according to the US Food and Drug Administration. The risk of adverse side effects is higher for older patients who are already at an increased risk for falls. It can also impair driving.
Patients who have been prescribed the medications that are affected by the recall should contact their medical provider. They will need to get a new prescription to treat their conditions, especially for those who are taking trazodone for depression. They may notice that the medicine they are using isn't having the same positive impact on their health because they have been given the wrong medication.
Trazodone works to treat insomnia as well as depression. However, it isn't approved by the FDA for insomnia. It is believed to inhibit the uptake of the hormone serotonin in the brain. Ironically, one of the side effects of this medication is sexual dysfunction, along with headache, constipation or diarrhea. If abruptly stopped, it can lead to anxiety and disturbances with sleep. That's why it is important to speak with a doctor if you discover you've been taking medication which is part of the recall. This medication can also cause drowsiness and the ability of the person to drive a vehicle or operate other types of machinery.
If you have been taking the medication from the recalled lot, you should seek medical attention if you notice any adverse symptoms.