Increase of Vaping Videos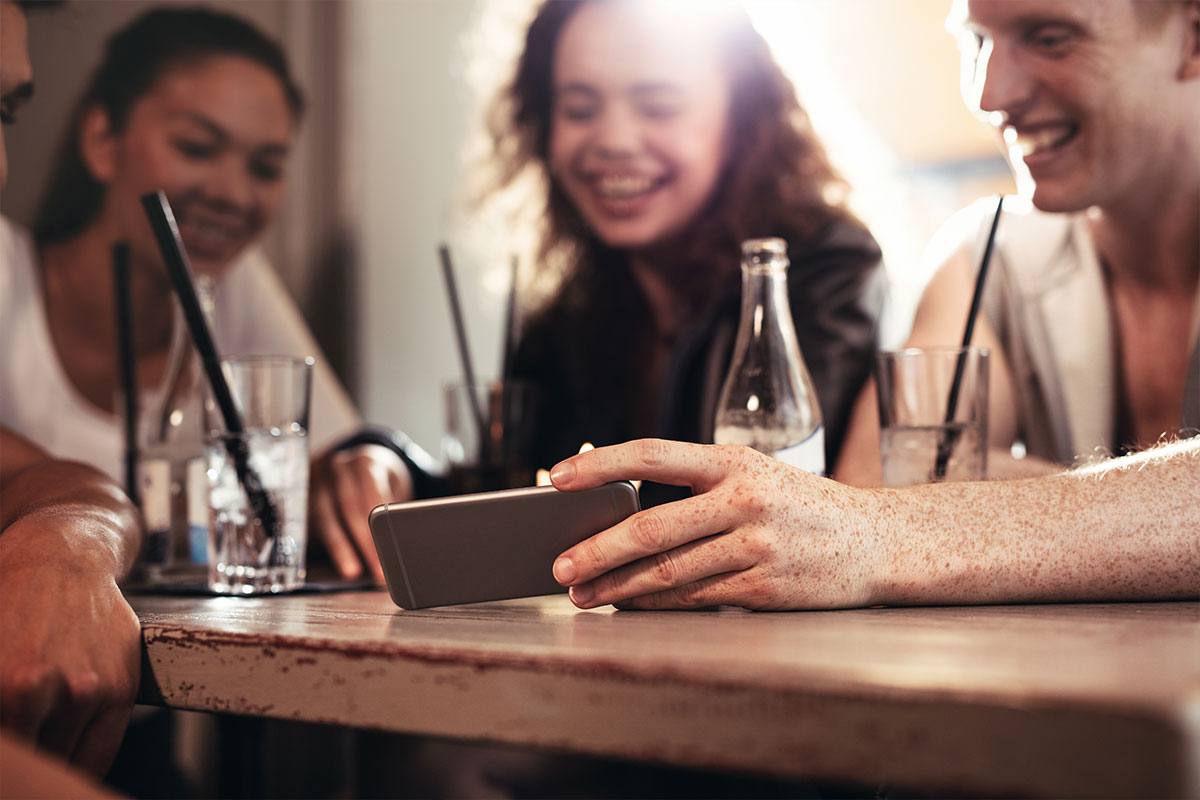 Look on YouTube and you can find all kinds of videos on vaping. Some of these videos provide misleading information about the safety of smoking and vaping.
The number of views of vaping and smoking videos went up significantly from 2013 to 2019. The highest increase was on videos that explained how to vape. What this information shows is that YouTube is a popular medium for promoting products that contain tobacco even though it is banned from advertising those products.
What Viewers are Learning
The study into YouTube vaping videos showed that one in particular on the art of vaping had over 40 million views. It had been added in 2019. This is quite a change from 2013 when the most viewed video on YouTube was on smoking a pipe. It had just over 62,000 views.
Many of the videos promise that tobacco risk can be managed. However, they cite no evidence to support their claims. In 2013, a video in this category was viewed less than 100,000 times. Contrast that with a video on the safety of vaping in 2019, which had over 3.5 million views.
There has been no evidence to tie vaping videos with the increase of vaping in teens, but the correlation is hard to ignore. According to researchers, 85 percent of teens are exposed to YouTube videos, which means it has the power of influence for millions of high schoolers and even those younger.
YouTube videos aren't impacted from the restrictions on tobacco advertising. The site follows the ban on advertising for tobacco products, but the people who make videos on tobacco are legally allowed to do so and to make a profit. At the same time, they can't be challenged because they aren't illegal even if the information is inaccurate. These videos are made by individuals rather than tobacco manufacturers, but it's possible they are paying the makers of the videos and endorsing them.
Many teens watch these videos and take the information at face value over what is being told by authoritative agencies. They learn how to vape and consider it a safe activity – all from information they have gotten from YouTube.
More Teens Vaping
According to the Centers for Disease Control and Prevention, 38 percent of students in high school have vaped at least once. What is even more shocking is that 13 percent of children in middle school have done so as well. Although it's illegal for anyone under 18 to buy vaping products, they are still getting access to e-cigarettes, vaping pens and other devices.
Vaping has been touted as a method to help smokers give up tobacco cigarettes. However, the National Institute on Drug Abuse indicates that when teens vape, it increases the likelihood that they will begin smoking. It's seen as a gateway product. Vaping products aren't regulated like traditional cigarettes, which means they don't have to list the ingredients. Many teens are unaware that there is more than flavoring in vaping products when in fact, they are smoking products that contain nicotine and marijuana. With the increase in health issues from vaping, this is being seen as a dangerous trend.
Defective EpiPens Increase Risk of Death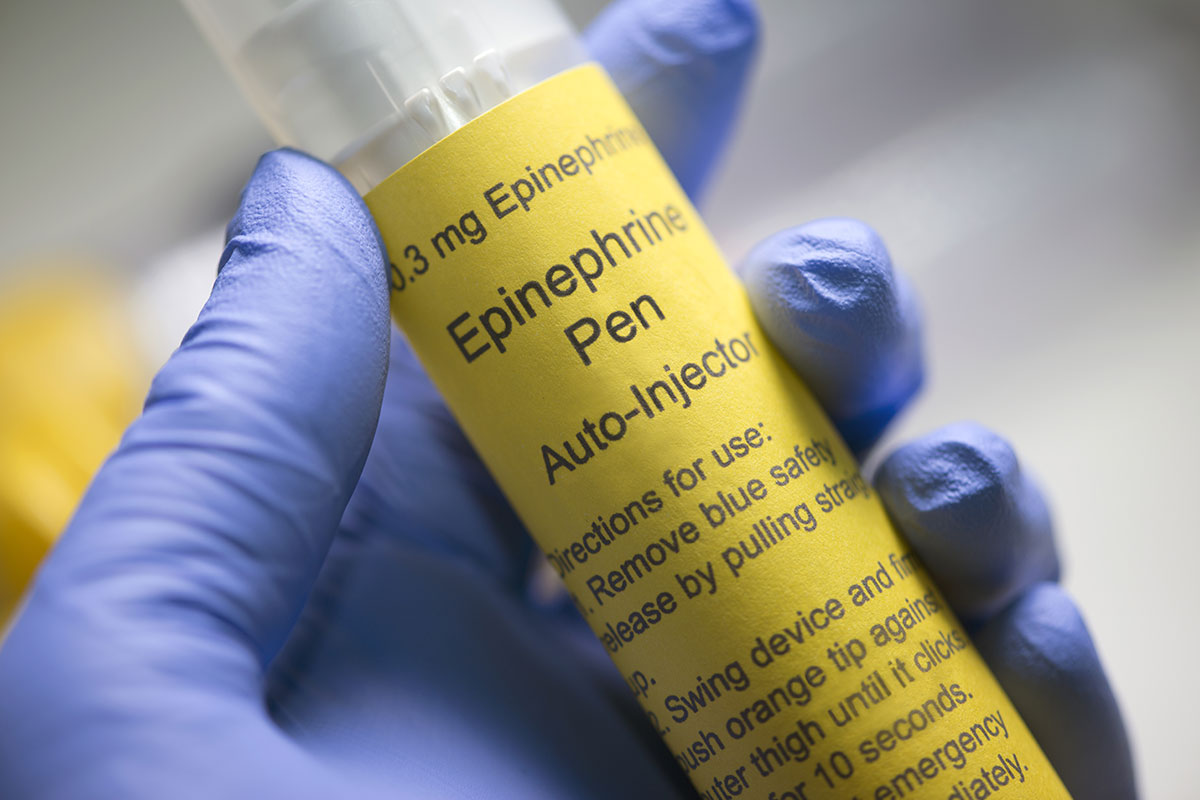 The US Food and Drug Administration announced that certain EpiPens may fail to work correctly for allergic reactions. This includes the Ep
iPen 0.3 mg and EpiPen Jr 0.15 mg and generic versions of the products.
EpiPen Malfunction
According to the FDA, the EpiPens may delay injection of the epinephrine being given for a severe allergic reaction. They may also activate too soon if the safety release is removed from the side. The correct way to remove the blue safety release is to pull it straight up with one hand while holding the pen with the other. If the person attempts to hold it and remove the release with the same hand, it may activate the medicine.
The blue safety release may already be partially raised on some of the EpiPens. This would allow the device to activate before it should, which means the person wouldn't receive the medication for the reaction.
Another issue with the devices is that some may fail to slide out of the carrier. Other user errors could cause the EpiPens not to work correctly. The FDA recommended that patients review the instructions that come with the EpiPen periodically to ensure they know what to do in an emergency.
Pharmacists should inspect the EpiPens before they are distributed to the patient. If a patient has a device and they are having an issue with it, they can contact the manufacturer at 800-796-9526 for a replacement at no cost to them.
What EpiPens Do
EpiPens contain epinephrine, which is a medication designed to open the airways in the lungs and narrow blood vessels. It works by injection to take effect immediately.
The medication can stop wheezing, bring up severely low blood pressure and stop hives and itching as well as other symptoms of an allergic reaction. The reactions may be caused by an allergy to foods, drugs, insect bites or stings and even anaphylaxis caused by exercise. It can be given by the person suffering from the reaction and is generally kept on hand for anyone with a history of severe reactions to allergens.
The EpiPen Auto-Injector is designed for people who weigh at least 66 pounds. The EpiPen Jr Auto—Injector is prescribed for those who weight at least 33 pounds but no more than 66 pounds.
It's important to contact a doctor after using the EpiPen even if the symptoms of the allergic reaction wear off. The EpiPen only lasts for about 30 minutes, and the person may start to have a reaction again.
Anyone who has an EpiPen should review the information and make sure they understand how it works. If they don't, they can ask their pharmacist or doctor for information. They should also check the device to see if it is working correctly. If not, it should be replaced. It can be life-threatening to rely on the EpiPen when a person is having an episode and not have it work correctly or fail to dispense the medication at all.
Health Concerns Over Vaping Limit Juul's Expansion in Global Markets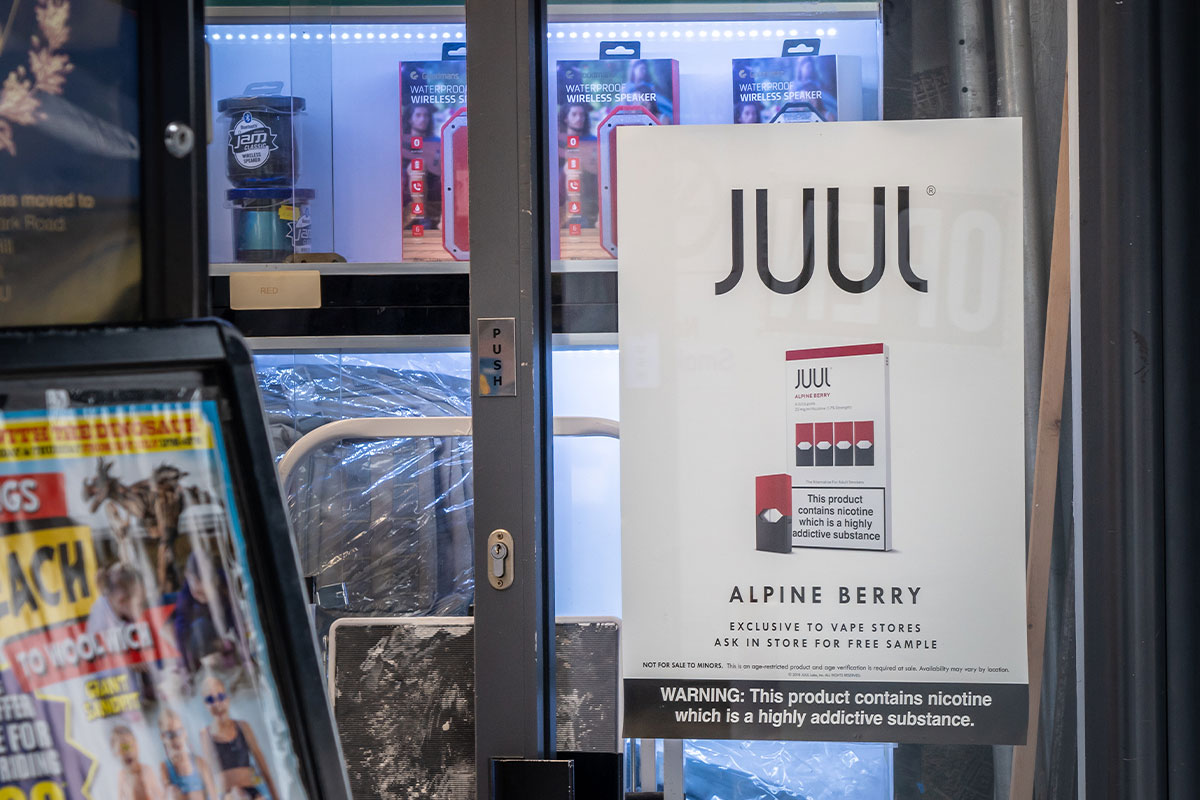 In 2019, a mysterious lung illness was linked to vaping, and several people died while thousands were diagnosed and treated. JUUL, one of the manufacturers of vaping devices, has seen more restrictions in the US because of the situation. To continue to be successful, JUUL has looked at expanding globally where fewer restrictions make it easier for vaping devices to gain new users.
Going Global
JUUL has looked at moving into several global markets in the past year. Following the strategy employed by cigarette companies, JUUL saw potential to win new consumers around the world with its vaping devices, especially after flavored devices were banned in the US.
While the company began its plan for expansion, many of these plans have been thwarted. JUUL was removed from the China market just four days after entry. Other markets that have proven fruitless include Thailand, India, Singapore, Philippines, Laos and Cambodia. JUUL has also delayed a launch in the Netherlands and stopped sales in Israel.
It appeared that South Korea would be a legitimate market for the manufacturer with a third of the men smoking and many consumers interested in the latest in Western technology and goods. JUUL started out with fast growth in the country and soon became a top brand for vaping products.
Two issues plagued JUUL in this lucrative market. First, a tax on e-liquid products made vaping devices expensive. Second, the amount of nicotine allowed in these devices is just one percent, which is less than the three and five percent that had been allowed in JUUL's products in the US. A warning from the South Korea government about damage to the lungs from vaping products add to the problems for the vaping manufacturer.
Vaping Illness Casts Black Cloud on JUUL
Even though JUUL products aren't linked to the lung illness, it has had an adverse effect on the company's ability to enter global markets. Sales dropped dramatically in South Korea as the entire vaping industry was hard hit with a reduction of 90 percent in sales in the fourth quarter of 2019.
While JUUL products began to be sold in India in 2018, an official launch was planned for late 2019. India banned all e-cigarettes in the country before the launch could happen. In Indonesia, JUUL became quite popular with the younger crowd. While JUUL tried to make its products appeal as devices to help smokers stop smoking, the real use for the product came from those who both smoked and vaped as well as those who had never smoked.
While JUUL pulled out of Indonesia, many people are concerned that sales will just move online. Experts say that it's already a flourishing market.
The illnesses in the US that were linked to vaping has led to concern around the world. Many countries that before were quite lenient with vaping have now taken action to limit or even ban the products. JUUL's strategy to expand around the world has been delayed at least if not completed altered.
Vaping Could Increase Health Risk with COVID-19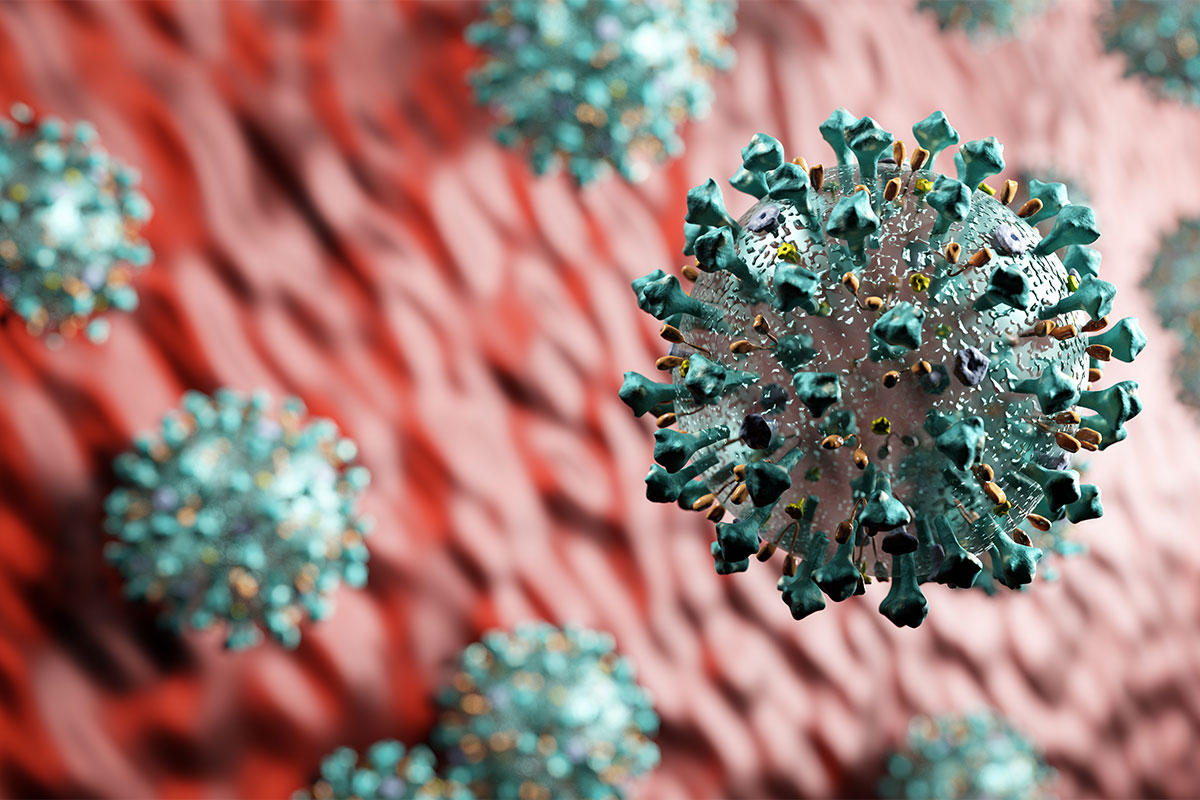 The US Centers for Disease Control and Prevention has issued recommendations for those who are elderly and people who are high-risk for dealing with COVID-19. Another group who may be at risk for this disease is anyone who smokes or vapes.
Vaping Illnesses
Vaping has already been tied to a serious lung illness with many cases diagnosed and treated from the summer of 2019. Like the vaping illness, COVID-19 attacks the lungs, which could leave those who are smoking or vaping even more susceptible.
The illness tied to vaping results in permanent damage to the lungs. Many of patients have gone to the emergency room and even been put on ventilators to help with breathing because of the severity of the situation. Several have died from the disease. Those who vape may also suffer more serious effects of any illness, including flu. The issue becomes even more frightening with COVID-19.
When a person vapes, it impacts their lungs. The lungs have more difficulty clearing out foreign substances and working at normal capacity. Some experts are wondering if vaping has contributed to the number of younger people being hospitalized for the virus. A study done in China shows that people who smoke have a 14 times greater chance of developing a severe case of COVID-19 than someone who doesn't. These same people have a 14 percent higher chance of getting pneumonia.
Along with people who smoke and vape, anyone abusing drugs could also be at an increased risk. Many of these drugs have a negative effect on the respiratory system. Opioids slow down the breathing rate, which makes it more difficult to get enough air and to send enough oxygen to the organs. Opioid misuse is already linked to an increased death rate in people who are diagnosed with respiratory issues. For many drug users, they double their risk because they also smoke or vape.
Fatalities with Vapers
With the vaping illness, many people went to the emergency room because they couldn't breathe. The most serious cases would be put on a ventilator, and many died from the disease. The issues are similar with COVID-19. It can start with a cough and fever, but it can quickly lead to shortness of breath and pneumonia. Doctors are concerned with the need for ventilators for those who have underlying conditions or are at a higher risk. Thousands of people have already died from this virus, and vapers and smokers most likely will end up with a higher fatality rate if they are exposed.
While there were some similarities on cases involving the vaping-related lung disease, no single cause was found. Many experts and agencies recommended that people stop vaping or at least not buy vaping products from off the street because they might not know what ingredients were included. With the virus running rampant throughout the US, most experts would agree to stop vaping regardless of what products are being used.
The single best thing that anyone can do to avoid complications with the virus is to reduce their risk. That means stop smoking or vaping.