High Fructose Corn Syrup May Fuel Colon Cancer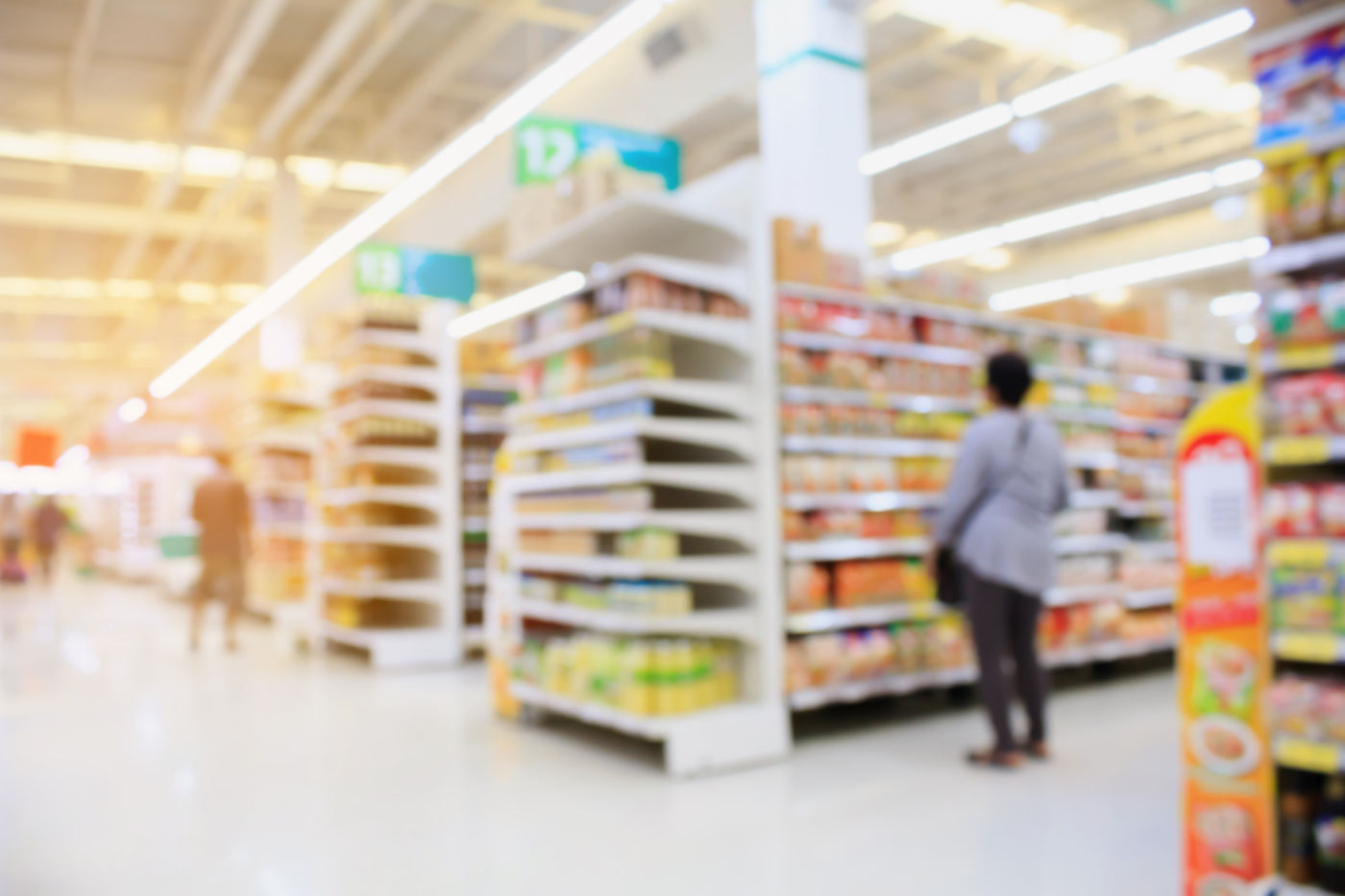 It's no secret that health experts and nutritionists have been wary of high fructose corn syrup for years. But now they have one more reason to advocate against it: a new study published in the journal Science says that the sugary substance boosts the growth of cancerous tumors in mice.
The study, conducted by researchers at Cornell University and Baylor University, found that consuming a modest amount of high-fructose corn syrup every day—about the equivalent of drinking one can of soda—can accelerate the growth of cancerous tumors in mice's intestines.
As part of the research trial, scientists generated mice with early-stage colon cancer. Then, the scientists gave the mice a moderate amount of sweetened water, with 25% high fructose corn syrup, each day. The amount was a modest amount, meant to mimic a human's daily consumption of one can of sugary soda. After two months, the mice developed tumors that were higher-grade and larger in size than those mice treated with only water.
Scientists say that the results suggest that even moderate amounts of high fructose corn syrup can boost the growth of early-stage tumors in the intestines. Early stage tumors can occur in young adult humans without notice, but it typically takes 20-30 years for those small, benign tumors to develop into aggressive cancer. Although further studies are necessary to determine how these findings would translate to the human body, the scientists' ultimate findings suggest that chronic consumption of high fructose corn syrup can shorten the time it takes for intestinal cancer to develop.
High fructose corn syrup has been around—and in our food—for years. The sweeter is commonly found in processed foods like candies and soda, but over the years it has found more and more ways to creep into Americans' meals.
As the prevalence of high fructose corn syrup has grown, so too have our waistlines. The obesity rate of America is increasing, alongside high blood pressure issues and weight-related diseases like type-2 diabetes. There have been numerous studies showing the link between consuming sugary drinks and other foods with high fructose corn syrup, and therefore the scientific and medical community's thought on the substance was focused on its effect on obesity and obesity-related diseases.
Doctors were also aware that obesity, in turn, increases the risk of many types of cancer, such as colon cancer. But this study takes the warnings to a new level, establishing a direct causal link between the consumption of high fructose corn syrup and cancer. Researchers believe that these results may explain the correlation between an increased consumption of sugary drinks and other high-sugar processed foods over the last 30 years with an increase in colorectal cancers in adults.
But the study isn't all bad news: it also discovered the biological mechanism that helped caused the cancerous growth enhanced by the high fructose corn syrup. The researchers focused on two enzymes: KHK, an enzyme used to metabolize fructose, and FASN, which helps the body synthesize fatty acids. Mice in the study that lacked either of these two particular enzymes did not develop larger tumors, even when fed the same amounts of high fructose corn syrup.
This discovery could help researchers and doctors better understand how cancers develop and lead to new treatments, by focusing on cancer therapies targeting the metabolism of fructose through these two enzymes.
Additional studies, particularly those focusing on the impact on the human body, will certainly follow. But in the meantime, health experts say this is just one more reason to cut out high fructose corn syrup from your diet.
Expert Panel Recommends New Standards for Testing Products for Asbestos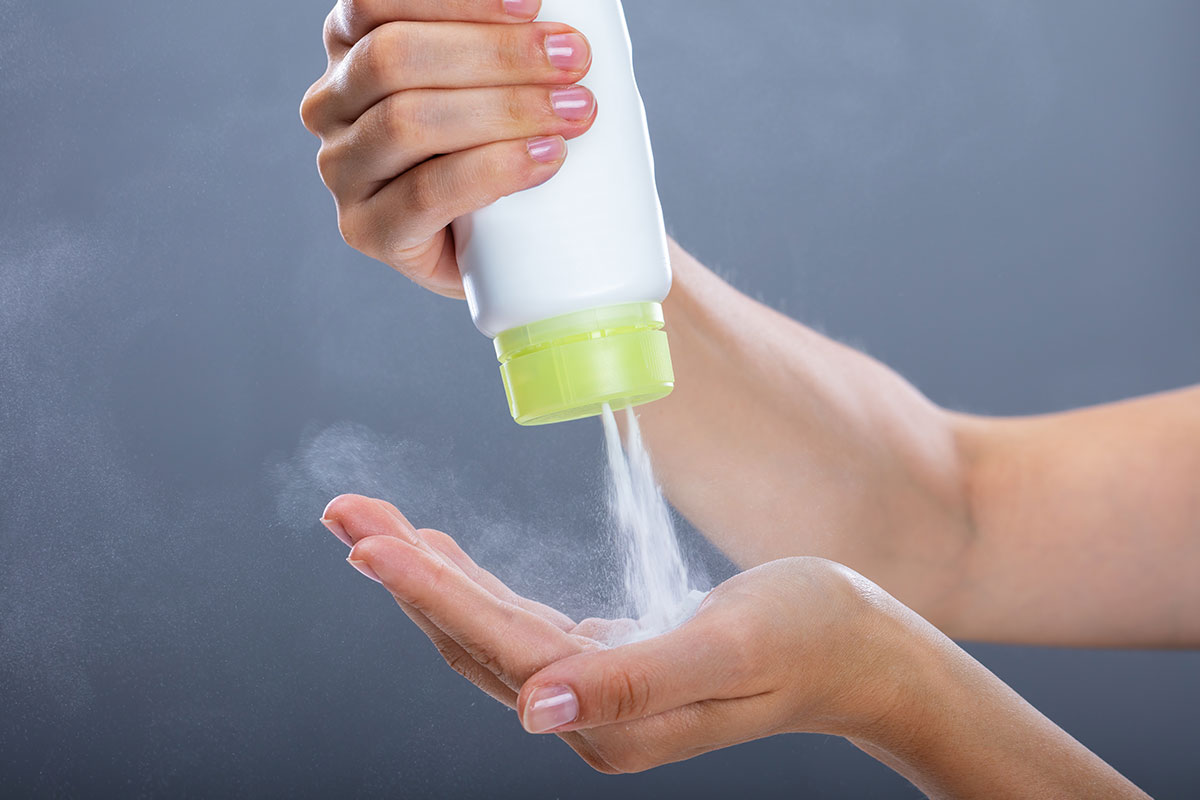 A government panel from the US Food and Drug Administration now says that higher asbestos testing standards is necessary. These standards would be above what has been in place currently.
A New Report
One of the most important recommendations is that all mineral products that are found in beauty and health products should be considered as possibly harmful even if they haven't been classified as asbestos. These minerals could still be breathed in and end up in the lungs.
According to experts, these minerals can cause the same outcomes to the system as asbestos. It doesn't matter how they are categorized. The panel also supports the stance of the World Health Organization that no exposure to asbestos is safe. They advocated for the most sensitive testing methods for cosmetics and talc powders.
The recommendations the panel gave are markedly different from what other advisors have suggested. As recent as 2018, many experts in a meeting sponsored by the FDA played down any possible hazards from asbestos in talc or similar minerals. Scientists and other experts criticized the reports that came from the meeting.
According to the FDA, the panel didn't work with or get recommendations from manufacturers in the cosmetic industry or other groups. A spokesman for Johnson & Johnson said they would be glad to review the information for the best way to test for the presence of asbestos and other minerals in talc.
Danger in Beauty Products?
Asbestos had been found in Johnson & Johnson baby powder back in October 2019. Around 33,000 bottles were recalled. It was the first time in the history of the company that such a recall had occurred. The manufacturer hired an independent lab to test the product and no asbestos was reported to be found. According to Johnson & Johnson, 155 tests were conducted with state of the art methods and no asbestos were found.
Currently, no testing of talc products is required even though talc and asbestos are often found in the same place in the ground. Instead, regulators allowed companies to develop their own safety regulations.
Nothing has changed officially with the report, but the FDA will use it to decide if standardized testing methods are necessary. However, they haven't announced a deadline for the review. Experts do say the recommendations themselves could be used in court cases and to influence other scientific practices.
Asbestos and similar minerals are possible carcinogens, which can cause cancer with prolonged exposure. These tiny particles get breathed in and trapped inside the lungs where they can't escape. Over time, they can scar the lungs and lead to permanent damage, even death.
The significance of the information from the panel may not be fully known until after the FDA has had time to review, but it does lead the way to long-term changes by cosmetics companies that have failed to address the issue in the past. At the very least, it will encourage them to take more responsibility for providing safe products.
Most Patients Wait Too Long for Knee Replacement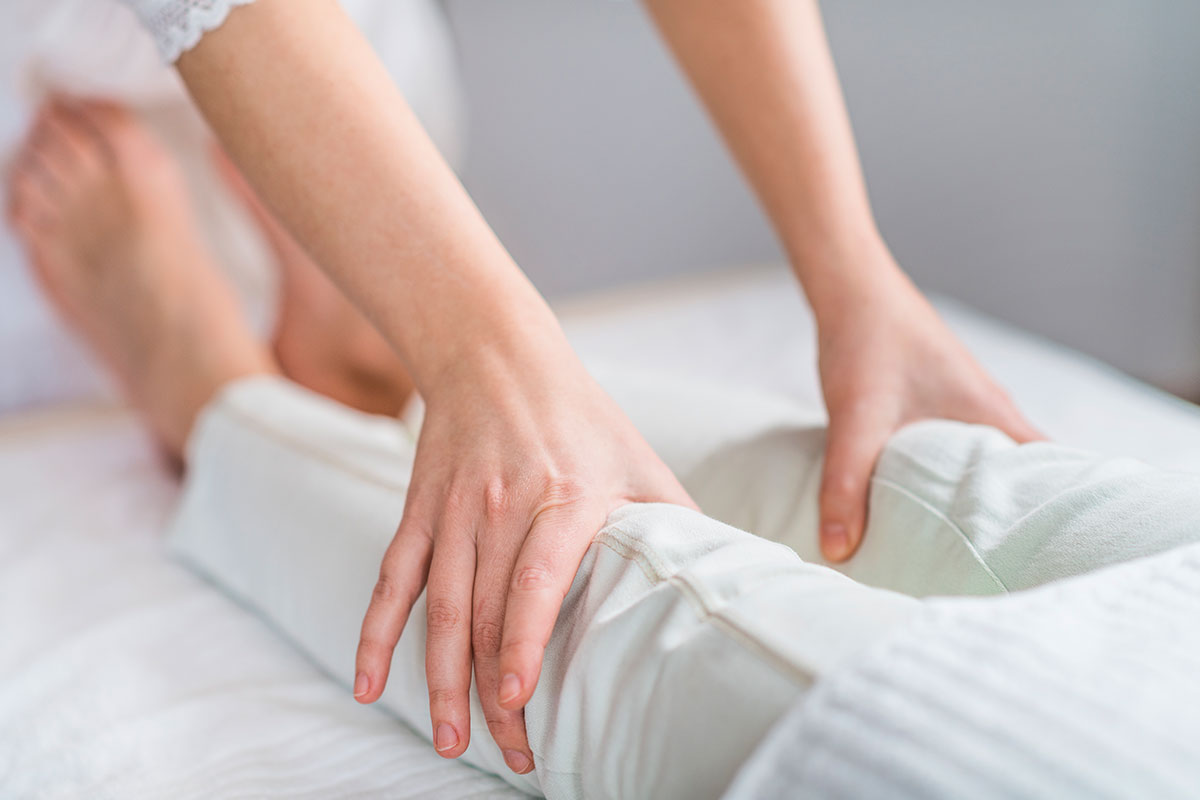 According to a recent study, the majority of people who are experiencing knee pain from osteoarthritis wait too long to have knee replacement surgery. The statistics revealed up to 90 percent should have scheduled it sooner. On the other hand, 25 percent may be scheduled too soon for knee replacement.
When the patient waits too long, the surgery is often not as successful because the person has lost more function. Since they usually aren't as active with the level of pain they're experiencing, they may gain weight and suffer from depression along with other health issues.
This isn't to say that the patient experiences no improvement if they wait too long to have knee replacement surgery. They will likely see some improvement, but it lags behind the average.
For those who get the surgery too soon, they may face more complications and end up with major costs without a lot of benefit. Another concern is that knee replacements wear out, and those patients will likely face a second replacement down the road. That surgery is often more difficult and doesn't have as positive of an outcome.
To determine the best time to have knee replacement surgery, the researchers used several factors to create an algorithm for their test subjects. This included age, amount of pain and stability of the knee. They would consider how wiggly the knee felt based on if the tendons were loose. They also looked at the grinding and clicking sounds that come with knee issues.
The Cost of Knee Replacement
The average cost in the US for knee replacement surgery runs between $12,000 and $70,000, depending on the area of the country where you live. This has become a popular surgery in recent years, and that trend doesn't appear to be changing. According to the American Academy of Orthopedic Surgeons, the rate of surgery for knee replacement will increase by 189 percent by 2030.
It is not only the elderly or senior citizens that are getting this type of surgery. Statistics show that is has increased for people between the age of 45 and 64 by three times while those over 65 doubled.
While there are proponents of the idea of using an objective measure for when it's time for knee replacement surgery, many believe it wouldn't be effective because the decision involves subjective factors, such as pain. Other considerations for the right time for the surgery is the lifestyle and schedule of the patient. They may be taking care of a spouse and not able to take time off to recover from surgery.
A recent study showed that nearly 20 percent of patients who had the surgery weren't happy with how it turned out. In some cases, it was because the results didn't live up to the expectations of the patient.
While knee replacement is obviously a growing trend, every person should discuss the option with their doctor and make a decision based on what's right for them. They shouldn't be pressured into a surgery they aren't ready for and should understand the risks.
Youngest Vaping Fatality was 15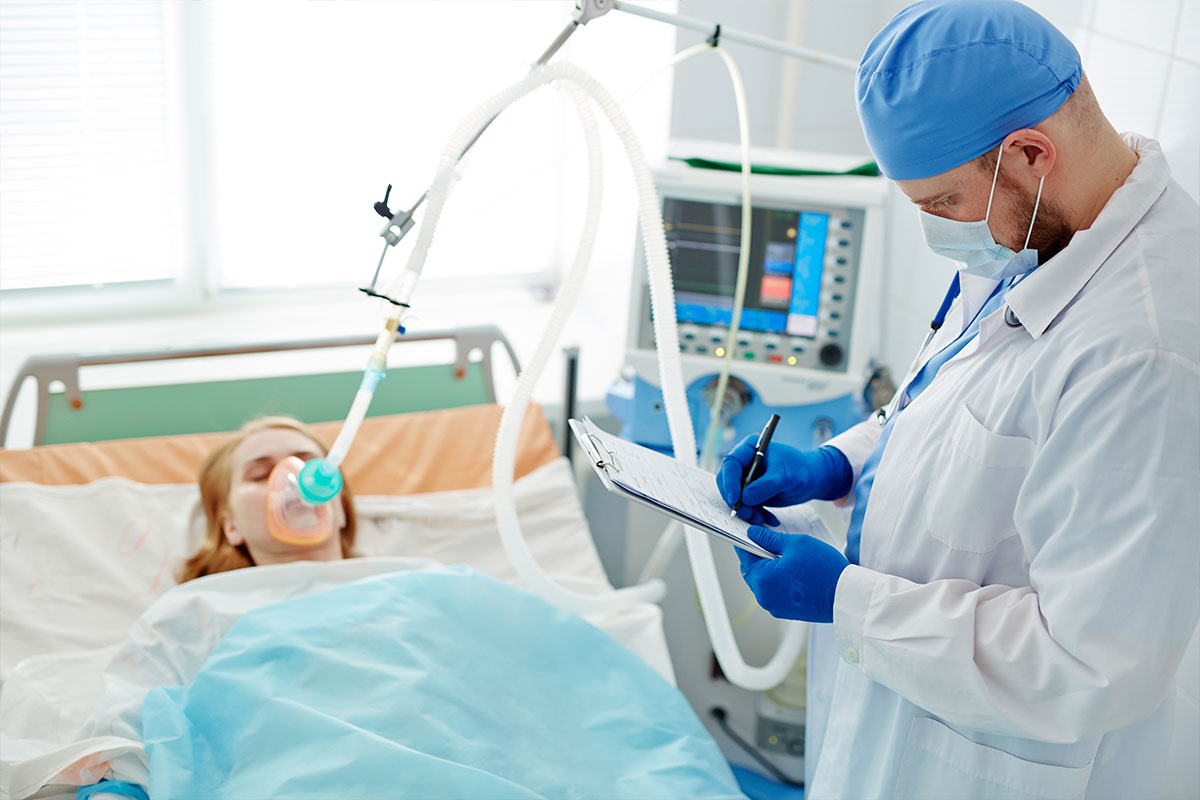 A 15-year-old is the youngest person to die from the lung illness that has been linked to vaping. They were from Texas, and the death was announced on December 31.
Illness Stats Continue to Rise
The death was reported by the Dallas County Health and Human Services. According to the agency, the teen had a chronic medical condition not related to vaping as well. The specific condition wasn't named along with the name of the teen. It was also not reported which products the teen had been vaping.
This marks the 57th death from the vaping illness with 2602 cases of those who have fallen ill from the disease. One of the most alarming stats is the range in age of those affected. Fatalities have been between 15 and 75 years of age with the median age being right around 50.
The good news for this illness is that fewer cases are being reported. On the other hand, other deaths are still under investigation, which means the total could still rise in the coming weeks.
There was a total of 41 new hospitalizations for the first week in 2020 with 59 deaths in 28 states. However, cases have been reported in all 50 states, along with Puerto Rico, the Virgin Islands and DC. Kentucky was the latest state to add a fatality to the list. The illness also now has a name – EVALI, which is an acronym for e-cigarette or vaping product use associated lung injury.
The peak came during September when many of the ER visits involved younger patients, especially men and teen boys. The highest number of deaths by state have occurred in Illinois, Indiana and Georgia with five apiece. Massachusetts and California each have four. Several states have either enacted a ban or are working on one through the state while some counties have taken their own initiative. For instance, Massachusetts has a four-month ban on every vaping product. San Francisco has enacted a similar ban on e-cigarettes. Others, like Oregon, Utah, Michigan and New York State enacted bans on flavored products.
Young Men are Primary Patients
The stats are interesting and concerning for many with 70 percent of patients being male and almost 40 percent between the ages of 18 and 24. Another 26 percent are between 25 and 34 years of age. Dark Vapes was the top brand for THC products while JUUL was at the top of the list for nicotine products.
It has been determined through research that vitamin E acetate is the main cause, which is found in THC products for vaping. The FDA is trying to combat the rise in teen vaping by issuing a ban on the majority of nicotine vaping products that contain fruit or mint flavors. The US Centers for Disease Control and Prevention recommend that people stop vaping, especially if they are using THC products. They shouldn't buy any products off the street. Consumers should also be aware that these products haven't been approved by the FDA to help people stop smoking.