High Fructose Corn Syrup May Fuel Colon Cancer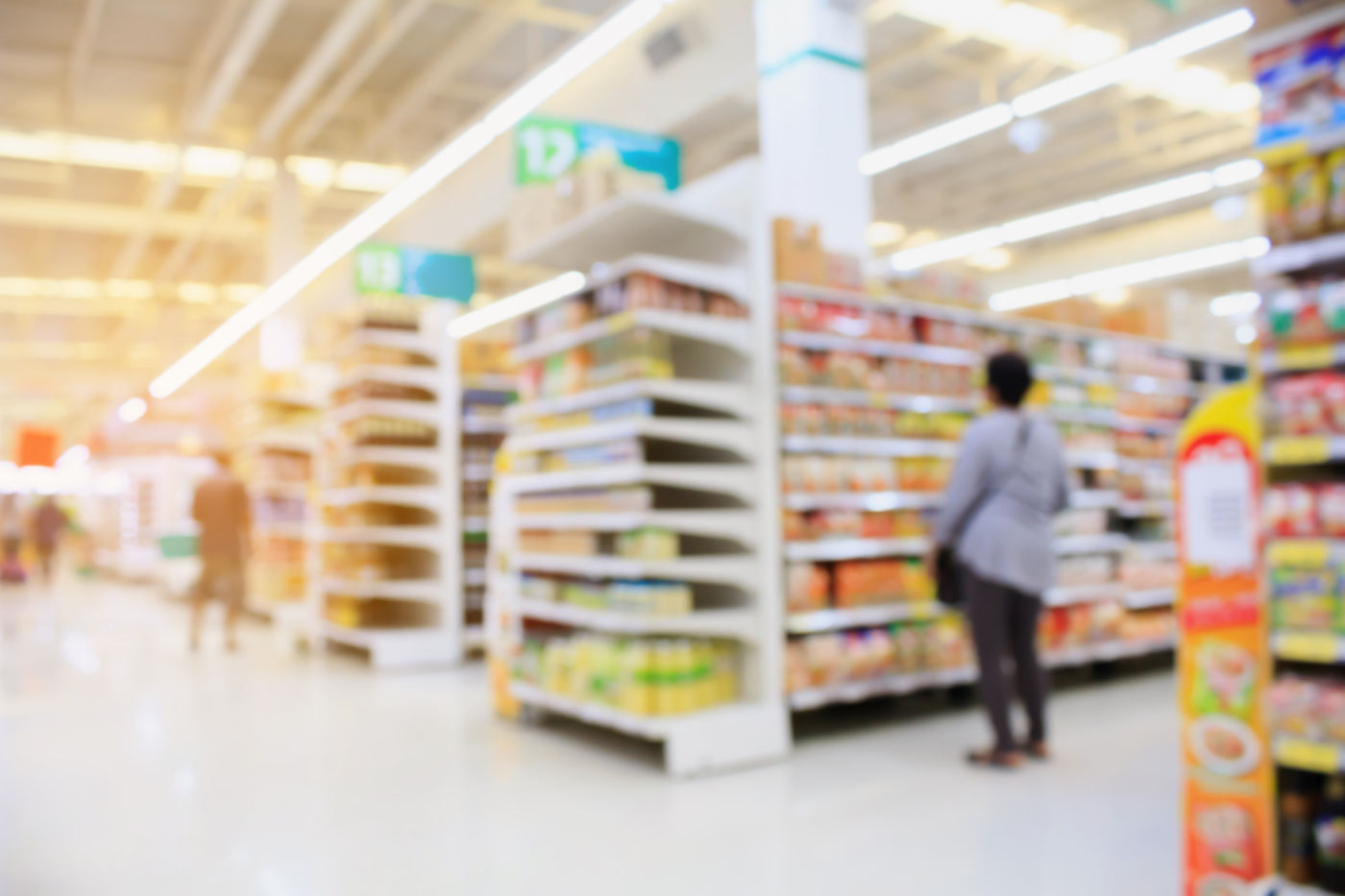 It's no secret that health experts and nutritionists have been wary of high fructose corn syrup for years. But now they have one more reason to advocate against it: a new study published in the journal Science says that the sugary substance boosts the growth of cancerous tumors in mice.
The study, conducted by researchers at Cornell University and Baylor University, found that consuming a modest amount of high-fructose corn syrup every day—about the equivalent of drinking one can of soda—can accelerate the growth of cancerous tumors in mice's intestines.
As part of the research trial, scientists generated mice with early-stage colon cancer. Then, the scientists gave the mice a moderate amount of sweetened water, with 25% high fructose corn syrup, each day. The amount was a modest amount, meant to mimic a human's daily consumption of one can of sugary soda. After two months, the mice developed tumors that were higher-grade and larger in size than those mice treated with only water.
Scientists say that the results suggest that even moderate amounts of high fructose corn syrup can boost the growth of early-stage tumors in the intestines. Early stage tumors can occur in young adult humans without notice, but it typically takes 20-30 years for those small, benign tumors to develop into aggressive cancer. Although further studies are necessary to determine how these findings would translate to the human body, the scientists' ultimate findings suggest that chronic consumption of high fructose corn syrup can shorten the time it takes for intestinal cancer to develop.
High fructose corn syrup has been around—and in our food—for years. The sweeter is commonly found in processed foods like candies and soda, but over the years it has found more and more ways to creep into Americans' meals.
As the prevalence of high fructose corn syrup has grown, so too have our waistlines. The obesity rate of America is increasing, alongside high blood pressure issues and weight-related diseases like type-2 diabetes. There have been numerous studies showing the link between consuming sugary drinks and other foods with high fructose corn syrup, and therefore the scientific and medical community's thought on the substance was focused on its effect on obesity and obesity-related diseases.
Doctors were also aware that obesity, in turn, increases the risk of many types of cancer, such as colon cancer. But this study takes the warnings to a new level, establishing a direct causal link between the consumption of high fructose corn syrup and cancer. Researchers believe that these results may explain the correlation between an increased consumption of sugary drinks and other high-sugar processed foods over the last 30 years with an increase in colorectal cancers in adults.
But the study isn't all bad news: it also discovered the biological mechanism that helped caused the cancerous growth enhanced by the high fructose corn syrup. The researchers focused on two enzymes: KHK, an enzyme used to metabolize fructose, and FASN, which helps the body synthesize fatty acids. Mice in the study that lacked either of these two particular enzymes did not develop larger tumors, even when fed the same amounts of high fructose corn syrup.
This discovery could help researchers and doctors better understand how cancers develop and lead to new treatments, by focusing on cancer therapies targeting the metabolism of fructose through these two enzymes.
Additional studies, particularly those focusing on the impact on the human body, will certainly follow. But in the meantime, health experts say this is just one more reason to cut out high fructose corn syrup from your diet.
Reynolds American Seeks FDA Review for Vuse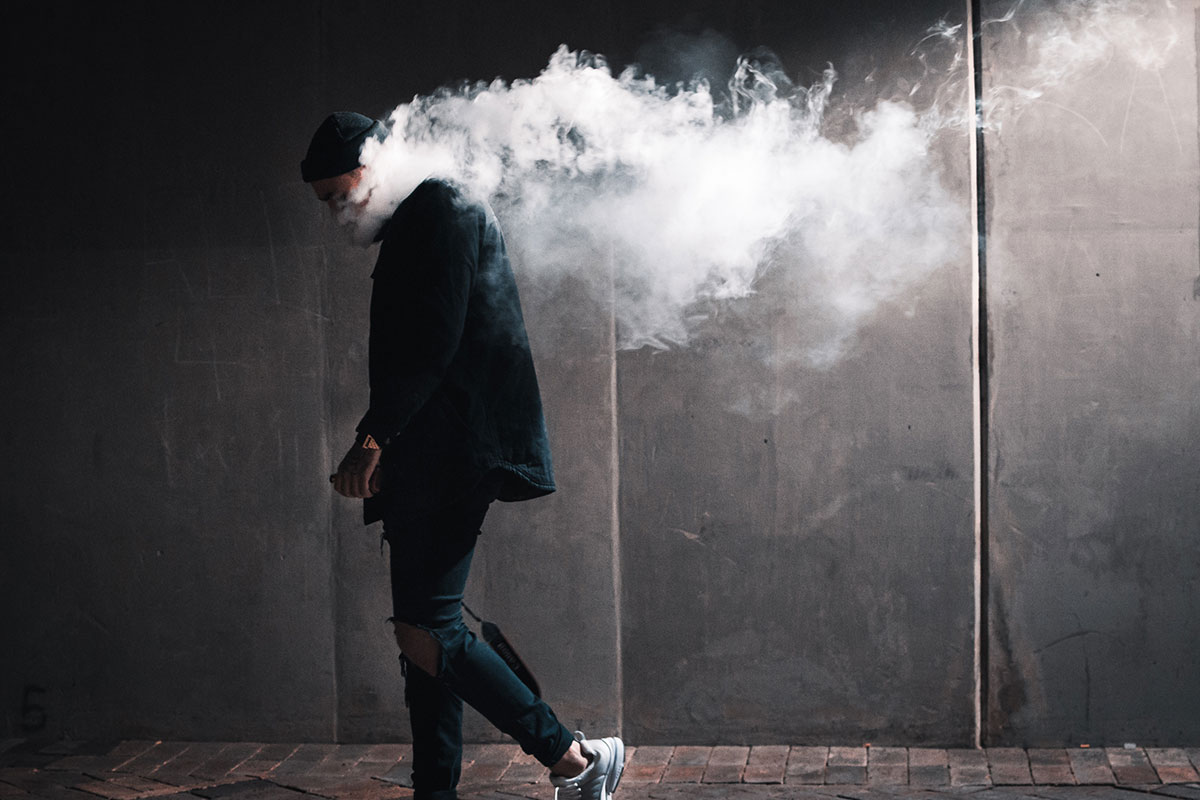 Reynolds American Inc. filed for a review with the FDA for a review of Vuse, an e-cigarette manufactured by the company. The main rival for Vuse is Juul Labs Inc. which has the leading share of the market. However, this review application could give the company an edge over Juul.
Challenges for the Vaping Industry
The US Food and Drug Administration had set a deadline for May 2020 for manufacturers of e-cigarettes and vaping devices to submit a formal application. The application is a request to keep the products on the market while preventing the use of e-cigarettes by those who are underage.
The Vuse e-cigarette provides nicotine to users through a vapor system with cartridges. Reynolds provided the FDA with the detailed design and manufacturing process as well as data on safety of the product. It resulted in more than 150,000 pages of documents.
E-cigarette manufacturers are required to submit these applications for a review if they want to keep their products on the market. The agency is attempting to figure out the best way to monitor the manufacturing as well as the marketing of the products.
The changes come as a result of the outbreak of a lung illness that has been linked to vaping. At least 29 people have died and another 1300 have contracted the disease. It has also been an issue with the rise of teen vaping as manufacturers appear to be marketing to this segment even though they cannot legally purchase the product.
Taking Action to Protect the Public
Companies like Juul Labs have suffered because of the illness, which has not only affected adults but those who are under the age of 18. One person under that age has died from the illness. Critics have said that Juul marketed to teens by creating ads that would appeal to that age range and by using flavors which are geared towards that segment of the market, such as bubble gum and fruit flavors.
The federal government has developed a plan to remove all flavored e-cigarettes from stores, including those with menthol. Allegations abound that e-cigarette use leads to nicotine addiction and can even cause addiction to other substances. While the manufacturers say that the products were designed as an alternative to tobacco for smokers, many non-smokers have began vaping. Some studies indicate that the nicotine in the products could lead to addiction.
Another concern is that people are buying the vaping products off the street or adding their own chemicals instead of using what is included with the product. THC, an active ingredient in marijuana, is in many of the devices. It is also being linked with a majority of the illnesses. While investigators cannot say for certain that the substance is the cause of the lung disease, they do warn people to be cautious when vaping. In fact, they recommend not vaping at all until an exact cause can be determined.
With Reynolds submitting a formal application, it places them in a good position to increase their share of the market with Vuse over Juul.
Owners of 2018 BMWs Need to Visit Their Dealers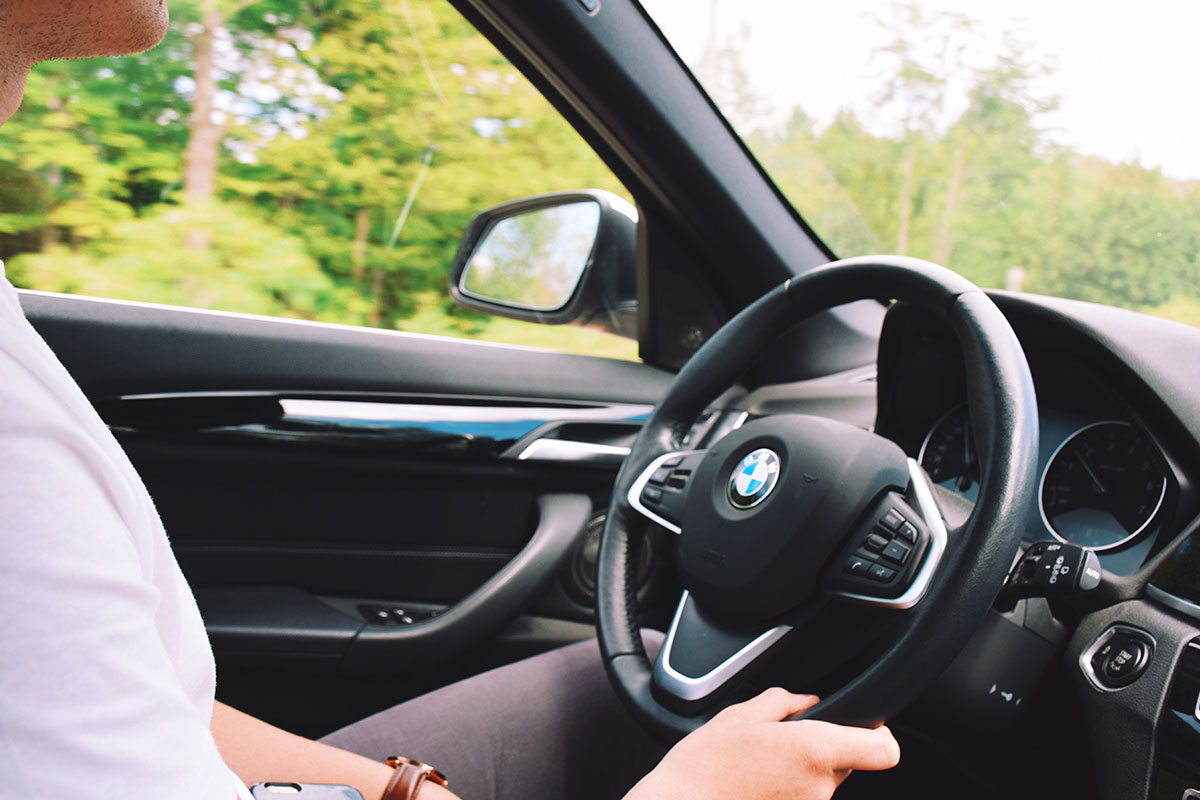 A major recall is impacting most owners of 2018 and newer BMW models along with some Rolls-Royce models and the Toyota Supra. The recall notice involves the backup camera and issues with the image not being visible.
Major Recall for Defective Backup Cameras
BMW issued a recall for most models 2018 and newer. The Rolls-Royce Phantom and Cullinan are also part of the recall, along with the Supra from Toyota. The problem is that the backup camera can be adjusted to the point where you can no longer see the image in the display. The contrast and brightness levels can be changed in these models.
The driver can go to settings and make adjustments to the brightness and contrast levels. They may not realize that the changes mean they can't see any images clearly from the camera display. The settings remain in place even after the vehicle is shut off and restarted. The result is the images aren't clear the next time the driver gets in the car and starts to back up. This is the same issue that caused Nissan to recall more than one million models. A total of 51 models are affected by the recall.
BMW will begin sending out letters to owners of the models on November 19. The issue isn't difficult to fix. You just take the vehicle to a dealership and new software will be installed that will take care of the problem. All the work will be done at no cost to the owner.
Risks of Injury with a Minor Accident
While this may seem like a minor issue, it could have significant impact to anyone in the vehicle. Drivers who rely on the backup camera to help them when they are reversing won't have the assistance. It could lead to them backing into another vehicle or various obstacles. Most of the time, these accidents would be at slow speeds, so many people would think it's no big deal. However, an accident even at a slow speed could cause injury.
Studies have shown that significant injury can occur even at speeds as low as 5 MPH. About 85 percent of all neck injuries occur from rear-end impact. In fact, the researchers state that the majority of neck injuries happen at slower speeds. The soft tissue around the neck can be stretched, resulting in whiplash. While this condition is often thought of as not serious, it can be quite painful and last for several weeks or even years. Whiplash is common, but it should not be trivialized because it can have long-term consequences.
It is important to not equate vehicle damage with severity of injury. Many vehicles are made to withstand low-speed impact, but those same features can increase the risk of injury in the occupants. While a vehicle may show no damage at all, the person inside may suffer from whiplash or neck strains or sprains. That is why it's important to seek medical treatment even in a minor accident. You never know when you might have an injury even if you don't notice any issues at the time.
Possible Link Between Breast Cancer and Herbicides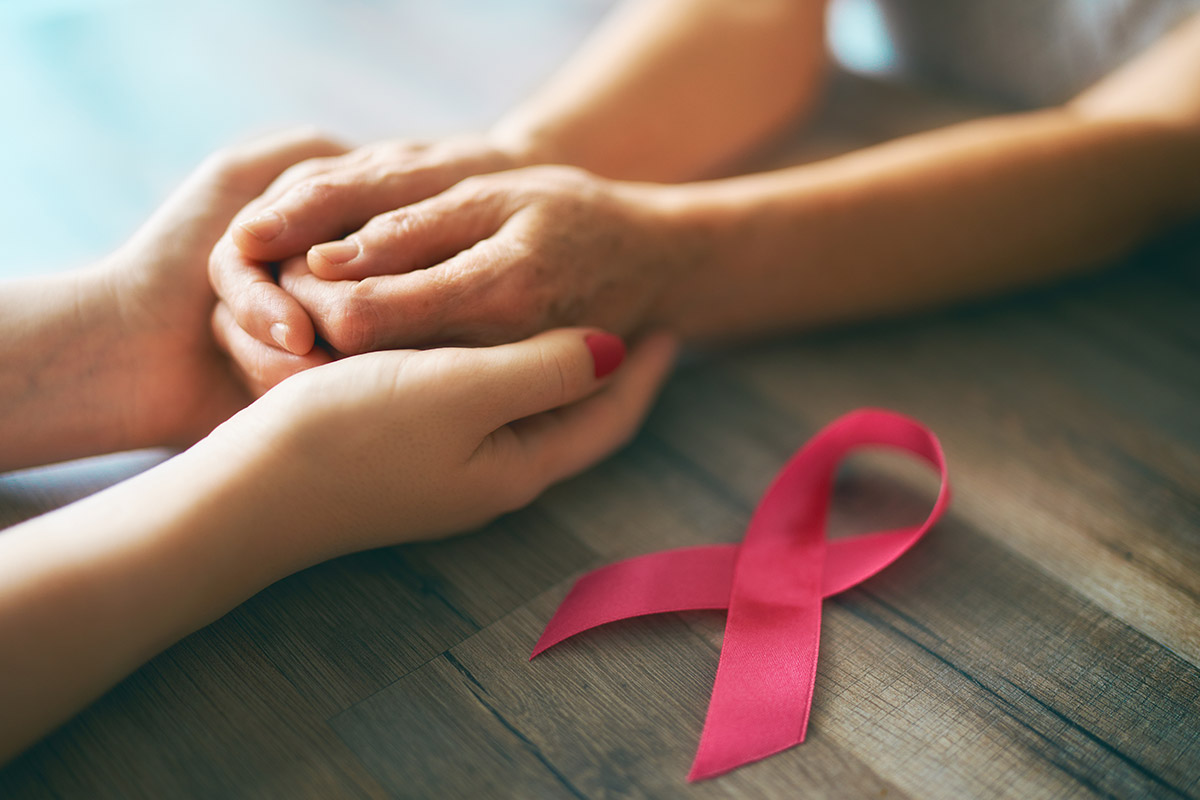 Scientists have discovered a possible link between breast cancer and the chemicals in herbicides. The Purdue Center for Cancer Research partnered with the Cancer Center for Western France (ICO) and discovered that glyphosate, the primary ingredient in Roundup and other herbicides, could cause breast cancer if there is another risk factor present.
The Risk for Breast Cancer
According to a professor of cancer pharmacology, this information is important to helping determine the causes of cancer. It shows that the chemical can cause tumors to grow when combined with other risks. In the study, it was determined that glyphosate alone didn't cause breast cancer, but it did lead to the disease when combined with oxidative stress. Oxidative stress is a chemical reaction which occurs with specific stress factors, including diet, consuming alcohol, smoking, or even aging.
The type of cancer which developed in this study was the more aggressive type found in women who are younger, which is luminal B cancer. This is important information since the EPA has stated that glyphosate is most likely not cancer-causing. The World Health Organization took a different stance when the International Agency for Research on Cancer stated that it was probably carcinogenic. It has been associated with non-Hodgkin lymphoma for several years.
The goal for this study is to help researchers be able to detect the risk for breast cancer and reverse it. According to statistics, cancer stats continue to rise, and breast cancer is the most common. The hope is to someday be able to stop cancer before it starts by eliminating risk factors. Much of the research focuses on treatment as well as detection with prevention being a lower priority. However, mitigating risk factors can result in fewer cases being diagnosed.
Breast Cancer is Too Common
It is estimated that 268,600 new cases will be diagnosed in 2019. Of these, almost all will be women. About one in eight women in the US will develop breast cancer sometime in her lifetime. Approximately 42,000 women are expected to die during 2019 from the cancer.
At the first of the year, about 3 million women in the US had a history of breast cancer. If someone has a close relative with breast cancer, her risk almost doubles. However, 15 percent of women who are diagnosed have a family member with the same diagnosis. This alters the myth that people most likely to get breast cancer have it in their family.
Gender and age are the two biggest risk factors for developing breast cancer. African American women are more likely to develop breast cancer when they are younger, but it evens out as the women get older.
This information will also help proponents of bans on herbicides as it appears to prove their viewpoint that these chemicals are dangerous to people. While it may not impact everyone the same way, it can increase the risk for cancer if another risk factor is present. More research may reveal just how dangerous herbicides are for people as well as the environment.