Government Recommends Tapering with Prescription Opioids Rather than Abruptly Stopping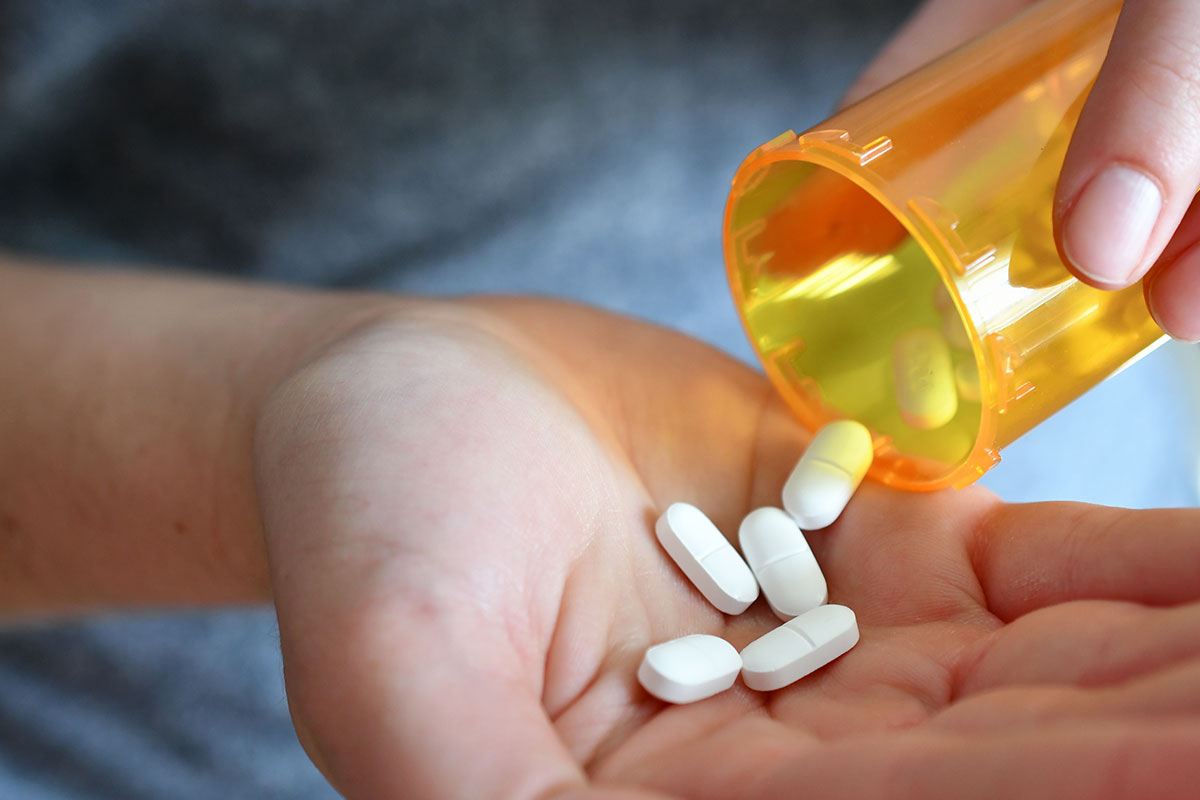 There have been some major concerns surrounding the number of opioid prescriptions being given out. Because of the opioid addiction epidemic, many doctors have reduced the number of prescriptions they have been giving out. This has forced many people with chronic illnesses to discontinue the medication too quickly.
Slowly Taper Off Opioids is Better Choice
The US Department of Health and Human Services has issued a recommendation to slowly taper off the medication. Changing the drugs too quickly could cause harm to the patients. The agency provided new guidelines on opioid medication management. For those who have been on opioids a long time for chronic pain, they should have a specific approach to lower the doses.
In 2016, The Centers for Disease Control and Prevention issued guidelines for opioids, which recommended lowering doses as much as possible. Doctors responded by limiting prescriptions and even stopping some abruptly for some patients. What some medical providers failed to realize is that these guidelines were recommendations rather than mandates.
The new guidelines advise against quick withdrawal of opioids because it can lead to severe withdrawal symptoms, such as thoughts of suicide. Patients may attempt to get their own opioids on the street to treat pain or withdrawal.
The HHS guidelines doesn't recommend abrupt changes in in opioid medications such as immediate discontinuation. Instead, a gradual reduction in dosage is often the better option for many patients. Medicaid and private insurance providers still have their own policies which may require reductions in dosages.
Doctors are under pressure to reduce the number of prescriptions they are giving out because they can end up being labeled as a high prescriber by the electronic databases at the state level. State medical boards and law enforcement agencies view these databases, which could impact the doctor's ability to continue to practice medicine.
Dangers of Overdose
A study was conducted at one clinic in Seattle on patients who were prescribed opioids. Over half of them had their prescriptions discontinued. About one-fifth of the patients died during the study. Around four percent died from an overdose, but most of those were patients whose prescriptions had been stopped. This fact was concerning for the researchers, knowing that overdoses were more common among those who weren't receiving prescriptions for opioids anymore than for those who were still on the drugs.
What some of these studies have shown is that doctors don't know how to handle the issues that arise when opioid medications are discontinued. If they feel the patient is at risk for developing dependency, they stop the prescription which can lead to other problems. The new guidelines from HHS recommends switching patients to buprenorphine if they are concerned about tapering.
Buprenorphine is prescribed to patients who are suffering from withdrawal from opioids. It helps reduce cravings for the drug and stabilizes the person until it gets out of their system. While not everyone agrees on how to handle this crisis, they do recognize that neither extreme is working for patients who have chronic pain and have been using the prescriptions for a long time.
FDA Orders Zantac Pulled from the Market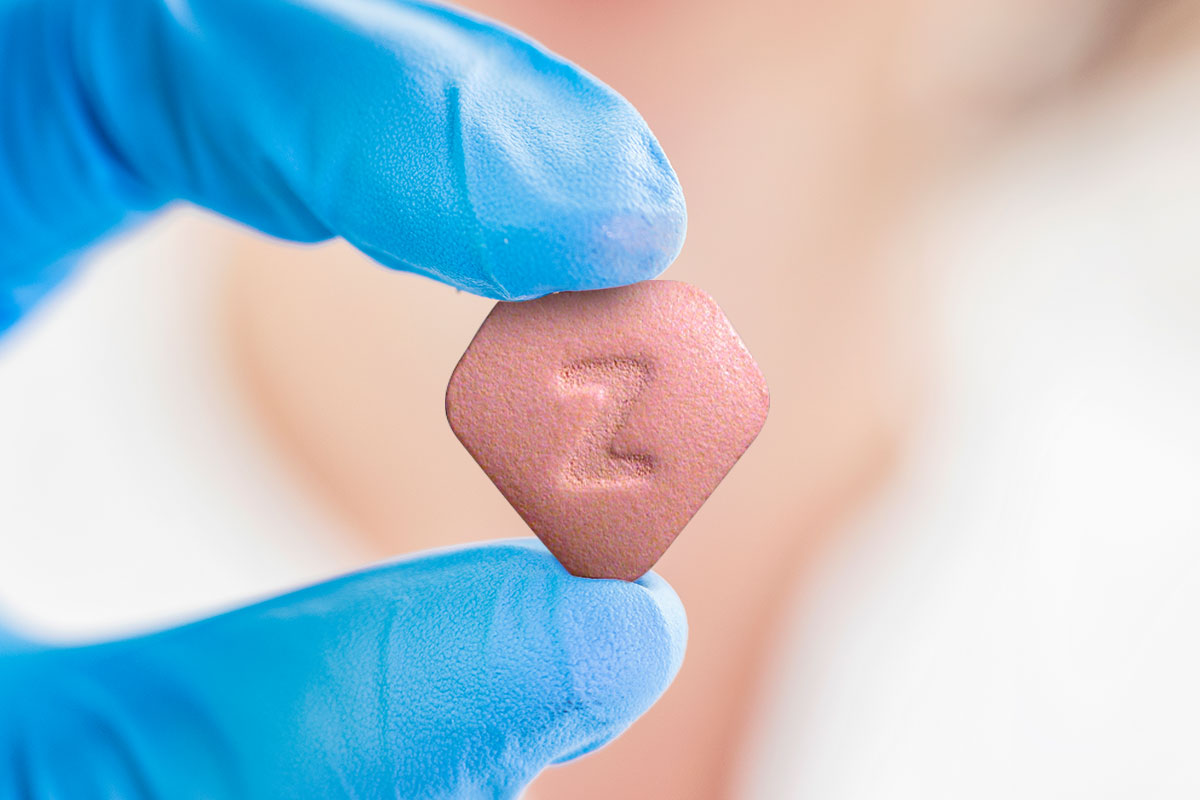 On Wednesday April 1, the US Food and Drug Administration (FDA) ordered that Zantac be pulled from the market. Zantac is a well-known drug used to treat heartburn, but it has been in the middle of controversy for the past six months.
The Risks of Cancer with Zantac
About six months ago, several pharmacies began pulling Zantac and its generic versions from shelves due to a potential carcinogen. Now, the FDA supports this decision and has requested any pharmacies still selling the drug to remove the prescription and OTC versions of the drug, which is basically anything with ranitidine in it. Ranitidine is the active ingredient in Zantac and its generic versions.
Studies show that ranitidine has N-Nitrosodimethylamine (NDMA), which is a contaminant. This substance is also found in some foods, such as cured meats. However, the amount present in ranitidine is above what is allowed by federal regulations.
Back in September 2019, the FDA sent out a warning about the possibility of such an issue. Many large-scale pharmacies, such as Walgreens and CVS, stopped selling Zantac and the equivalents.
According to the FDA, the issue is not with the way it has been manufactured. Instead, it's the way the ingredient breaks down while it's being stored. The agency conducted tests of samples, which didn't have any unacceptable levels of the substance. However, the tests showed that the drug was able to degrade into the substance while sitting in storage. Testing showed it could happen while in tablet form or after it had been consumed by humans.
The problem first came to light in the summer of 2019 when a company known as Valisure did a test on the medication. Valisure is a company that does various safety tests on medications. The results showed the presence of NDMA in alarming levels.
Find New Treatment Options
The FDA is going to be sending out letters to all companies that manufacture ranitidine under any name to have them stop production and pull the product from the market. The manufacturer of Zantac, Sanofi, has already issued a recall in the US and Canada.
The FDA recommends that anyone taking the OTC version of Zantac should switch to another type of heartburn medication immediately. For those who are on a prescription version, they need to talk to their doctors right away about what they can switch to. According to the agency, NDMA has not been found in other medications which act similarly to Zantac, such as Prilosec, Pepcid and Prevacid.
Zantac is most often given for gastroesophageal reflux disease, which is when the acid from the stomach backs up into the esophagus. The medication may also be given for peptic ulcers and Zollinger-Ellison syndrome, which is when the stomach produces too much acid. It mainly comes in two forms, Zantac 75 and Zantac 150. The medication reduces the amount of acid the stomach produces.
NDMA doesn't cause cancer immediately, but it can build up in the system over time. The risk is long-term if a person continues to take this medication while also being exposed from other ways.
Could Johnson & Johnson Start Testing a Vaccine by Fall?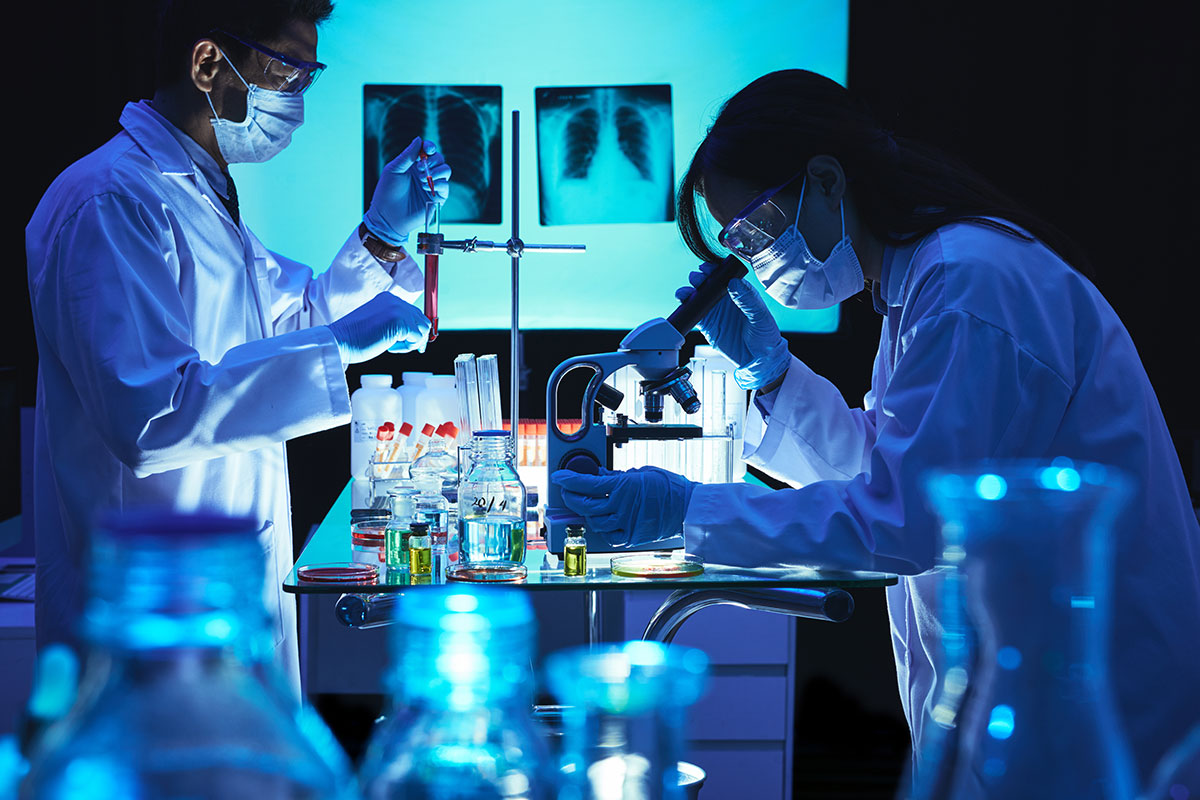 Johnson & Johnson, a major pharmaceutical company, has made plans to begin clinical trials on people of a vaccine for Covid-19 that it has developed. The company suggests it could be ready by September with the first batches of the vaccine ready for public use in an emergency early in 2021.
Hope for a Successful Vaccine
The company stated it had started work on a vaccine for the coronavirus early in January. It is working with BARDA, Biomedical Advance Research and Development Authority, which is a part of the Department of Health and Human Services. The two partners are committing $1 billion for research and development of the vaccine, along with testing.
The chairman of Johnson & Johnson, Alex Gorsky, says his company wants to do what they can to bring a vaccine to the public as quickly as possible. Manufacturing capacity around the world will be expanded if its approved to begin producing the vaccine immediately.
Early tests show the vaccine to be both safe and effective. The hope is that the partnership with BARDA will allow the vaccine to move through testing and approval faster. If approved, the vaccine would be distributed as not-for-profit.
Other Treatments and Vaccines
Another company has also been working on a vaccine. Moderna, a biotech firm based in the US, shipped a test vaccine to the government in February. The first dose has already been administered in a clinical trial in March. It uses material from DNA, which is injected into the body. Immune cells begin to make proteins that mark the virus cells for destruction.
Testing has also begun on a drug which could be used to treat patients with Covid-19. This drug, known as remdesivir, has been used in treatment of Ebola. It was given in a test to a patient who has Covid-19 and is the first drug to be tested for treatment. Other people who have tested positive for the virus will be part of the study.
The study will include volunteers who will either be given the drug or a placebo and monitored. The drug will be given intravenously over a ten-day period. Tests will be taken every other day to determine the amount of the virus in the system. If the drug shows some ability to prevent the growth of the virus, it could reduce the spread of Covid-19.
Experts warn the public not to rely on these early tests to make vaccines available right away. Even if they are viable, it's expected that it could take at least a year before they would be readily available to the general public. Before this, specific people, such as medical care workers, may have access. Other methods will be necessary to control the spread of the disease in the meantime. However, a treatment for the disease may reduce the death rate. Researchers are working diligently to develop solutions to the coronavirus, but it's not expected to see dramatic results overnight.
Opioid Addiction Patients May Take Medications Home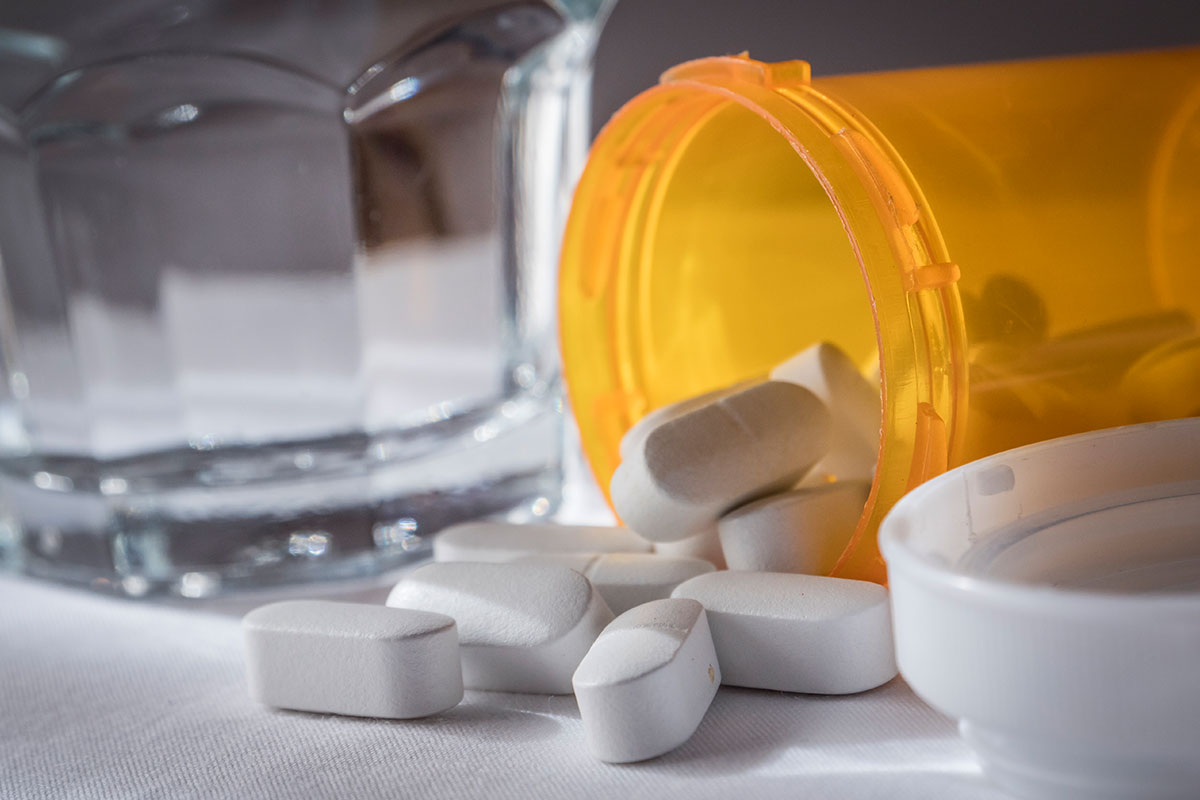 The United States Substance Abuse and Mental Health Services Administration, otherwise known as SMAHSA, has made some significant policy changes for patients who are currently in an opioid treatment program. They are now allowed to take home medication due to the impact of the COVID-19 pandemic.
Treatment Drugs Being Made Available to Recovering Addicts
Patients who are in a treatment program for opioid addiction may have the ability to take home medications, including buprenorphine and methadone. These medications are given to patients as part of the treatment plan. Treatment centers may send home a 28-day supply of the drugs. For those who aren't quite as stable, they may request up to 14 days of medications.
These medications are given to patients to help wean them off opioid drugs. While the medications contain some opioid ingredients, it is at a lower rate than with heroin and other opioids. It can help the patient stop using drugs without the severe withdrawal symptoms often seen if they stop without the aid of medication. These medicines also help reduce cravings, which can mean the difference in relapse for the patient.
Doctors say it's critical that patients have access to these medicines with the reality of fewer in-person visits while the pandemic continues. Without the medications, the patients are more likely to regress and return to their former drug use. They also have an increased risk for overdose.
While doctors say there is still some risk for overdose or even abuse of the drugs, the benefits outweigh the disadvantages. They believe it will be a great help to those who are stable in their treatment, but even those who are less stable will benefit, according to many experts.
Another change for drug treatment was announced recently from the Drug Enforcement Administration. Dispensing restrictions are being relaxed while the public health emergency lasts. Instead of just licensed doctors being able to administer or even dispense OUD medications, other professionals will also have that ability. This includes law enforcement and other treatment program staff members as well as members of the national guard.
How Buprenorphine and Methadone Work
Buprenorphine is given to people who are in treatment for opioid use disorder or OUD. It is generally given at the first signs of withdrawal symptoms. If given too soon, it can cause an acute withdrawal. The dosage is adjusted until the person has fewer or no symptoms. A maintenance dose is often continued through treatment.
Methadone is often given during detoxification to lessen withdrawal symptoms. It may also be used as part of maintenance because it helps people stay in treatment. It's standard practice for the person to go to a treatment center daily to receive the methadone dose to risk them diverting the drug. The medication may be given for months or even years. In fact, some patients continue it throughout their lives to reduce the risk of relapse on heroin or other opioids.
The risk with these medications is in overdose or misuse because they are also opioids. In the time of a pandemic, it causes professionals to change the way they handle the drugs to provide the best care for those who are in treatment for opioid addiction.