Government Recommends Tapering with Prescription Opioids Rather than Abruptly Stopping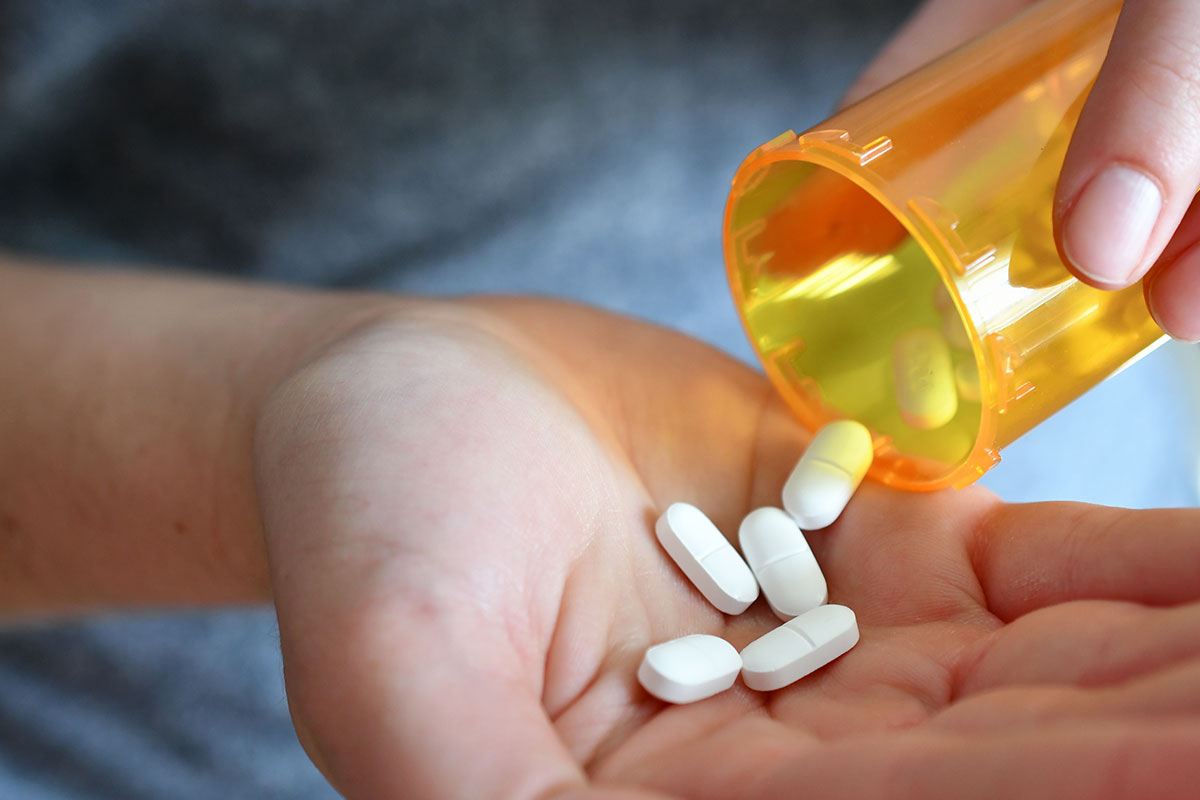 There have been some major concerns surrounding the number of opioid prescriptions being given out. Because of the opioid addiction epidemic, many doctors have reduced the number of prescriptions they have been giving out. This has forced many people with chronic illnesses to discontinue the medication too quickly.
Slowly Taper Off Opioids is Better Choice
The US Department of Health and Human Services has issued a recommendation to slowly taper off the medication. Changing the drugs too quickly could cause harm to the patients. The agency provided new guidelines on opioid medication management. For those who have been on opioids a long time for chronic pain, they should have a specific approach to lower the doses.
In 2016, The Centers for Disease Control and Prevention issued guidelines for opioids, which recommended lowering doses as much as possible. Doctors responded by limiting prescriptions and even stopping some abruptly for some patients. What some medical providers failed to realize is that these guidelines were recommendations rather than mandates.
The new guidelines advise against quick withdrawal of opioids because it can lead to severe withdrawal symptoms, such as thoughts of suicide. Patients may attempt to get their own opioids on the street to treat pain or withdrawal.
The HHS guidelines doesn't recommend abrupt changes in in opioid medications such as immediate discontinuation. Instead, a gradual reduction in dosage is often the better option for many patients. Medicaid and private insurance providers still have their own policies which may require reductions in dosages.
Doctors are under pressure to reduce the number of prescriptions they are giving out because they can end up being labeled as a high prescriber by the electronic databases at the state level. State medical boards and law enforcement agencies view these databases, which could impact the doctor's ability to continue to practice medicine.
Dangers of Overdose
A study was conducted at one clinic in Seattle on patients who were prescribed opioids. Over half of them had their prescriptions discontinued. About one-fifth of the patients died during the study. Around four percent died from an overdose, but most of those were patients whose prescriptions had been stopped. This fact was concerning for the researchers, knowing that overdoses were more common among those who weren't receiving prescriptions for opioids anymore than for those who were still on the drugs.
What some of these studies have shown is that doctors don't know how to handle the issues that arise when opioid medications are discontinued. If they feel the patient is at risk for developing dependency, they stop the prescription which can lead to other problems. The new guidelines from HHS recommends switching patients to buprenorphine if they are concerned about tapering.
Buprenorphine is prescribed to patients who are suffering from withdrawal from opioids. It helps reduce cravings for the drug and stabilizes the person until it gets out of their system. While not everyone agrees on how to handle this crisis, they do recognize that neither extreme is working for patients who have chronic pain and have been using the prescriptions for a long time.
Number of Opioid Prescriptions in New Jersey Drops with New State Law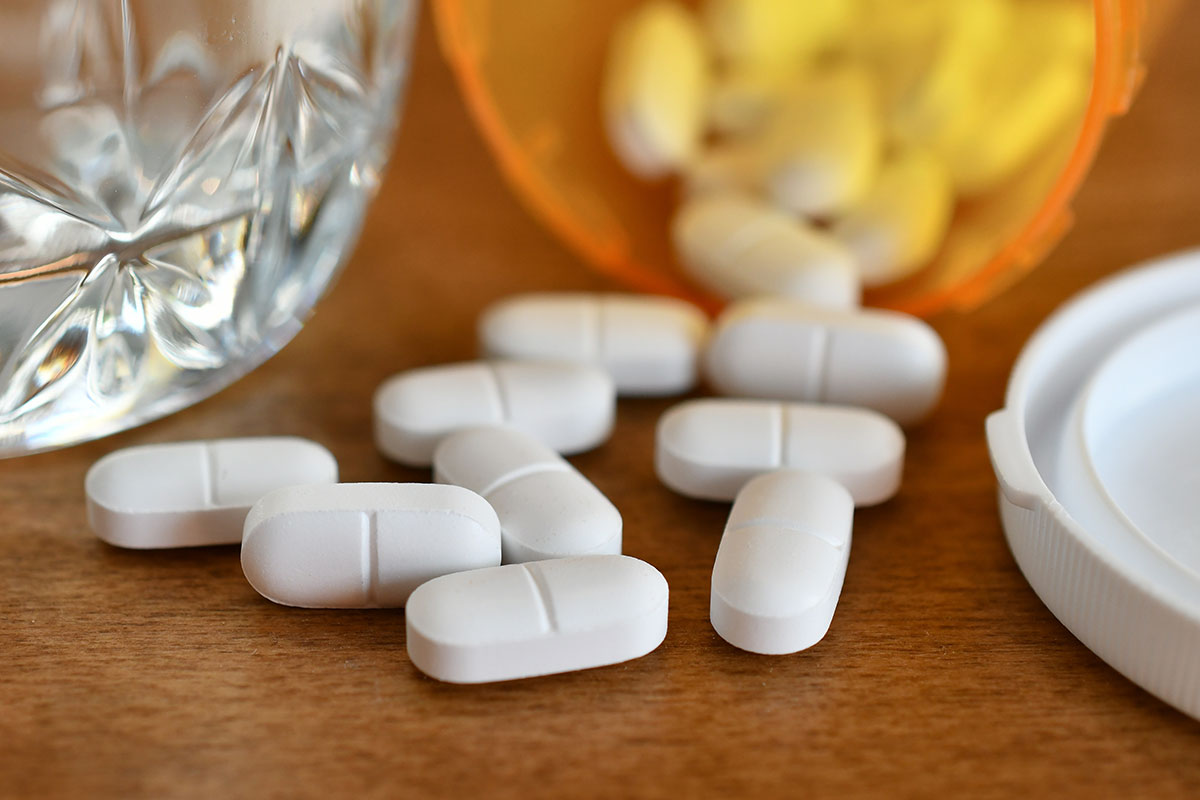 New Jersey saw a 22 percent decrease in opioid prescriptions given out after a new law went into effect. The law limits prescriptions of opioids such as oxycodone to a five-day supply on new orders. An alert notifies those filling the prescriptions if the limit has been reached.
Prescriptions Decline in New Jersey
The study is the first of its kind in reviewing the impact of such a state law and the effects of an electronic medical record on reporting. According to the study, no evidence has been found to suggest that pain control declined.
The study monitored phone calls and hospital visits to determine if the reduction in pain medication had an impact on pain or recovery. None were found from the research done after the law went into effect. The law was passed in May 2017 for any patients who had not been on opioid medications for more than a year. In total, 33 states have implemented some types of limits or restrictions for new prescriptions. Pennsylvania has a seven-day limit for specific situations.
Medicare and some private insurance providers have also implemented limits, which doctors must be aware of when prescribing these medications. These requirements are in addition to any state laws.
A Study of the Impact of Alerts and Legislation on Opioid Use
The study required two years of research before and after the new law went into effect. In New Jersey, during the time of the study, 668 new prescriptions were written and 4368 in Pennsylvania. These scripts included the best-known opioids, such as hydrocodone, oxycodone, morphine, codeine, tramadol, and hydromorphone.
The average dosage before the law went into effect as 225 MME in New Jersey and 150 MME in Pennsylvania. Generally, 30 tablets were prescribed. After the law passed, the MME went down from 225 to 150 and the number of tablets decreased from 30 to 20. No change was noted in Pennsylvania, which is interesting since it didn't have an electronic medical record system to provide alerts. The decrease in number of prescriptions went down 22 percent in New Jersey compared to eight percent in Pennsylvania.
What the results of the study show is that the law may not have as much effect as the electronic alerts. Targeted interventions may be the best tools to see change with opioid prescriptions. The goal with these resources is to provide flexibility to doctors while encouraging them to make prescriptions safer for the patient.
Opioid prescriptions may lead to dependency when given over the long-term. They can also lead to illicit drug abuse when the person is no longer able to obtain the prescription drug. With the rise in opioid overdoses and the indication that many of the situations began with prescriptions, public concern has led to new rules and regulations to limit the opioid drugs getting into the hands of patients while still providing the quality of care necessary to treat acute and chronic pain and other medical conditions. In time, the information may show which tools are providing the best results.
Preventing Flesh-Eating Bacteria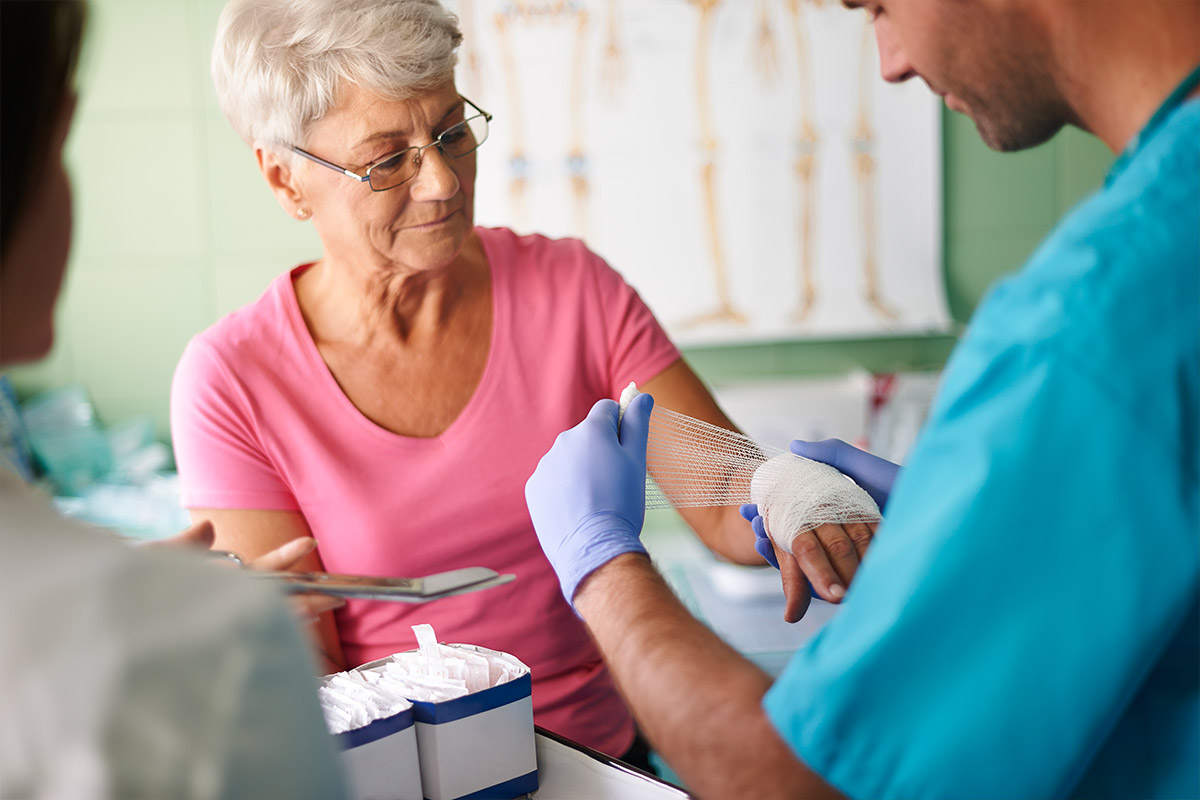 Flesh-eating bacteria is medically known as necrotizing fasciitis. This condition develops when an open wound doesn't heal. It's most commonly seen in people who get in the water before their wound has healed, but it can be caused by other situations as well.
Necrotizing fasciitis can lead to gangrene and removal of tissue or even a finger, toe, arm or leg in extreme cases. You may think of it with diabetics because they healer slower than the average person. In fact, some diabetic medications can even increase the risk. However, there are ways to prevent this condition.
Beware of Any Open Wounds
Bacteria enter through any breaks in the skin to cause necrotizing fasciitis. It can be a small cut or even a scrape. A surgical wound or puncture wound can lead to the condition as well. Even an insect bite increases your risk. Once the bacteria get into the bloodstream, it causes the death of the surrounding tissue from inflammation.
Even though this condition is rare, it's also very serious. It can lead to complications, such as sepsis and shock. It can cause organs to fail and even lead to death. To treat the condition often requires a hospital stay with antibiotics. Surgery may be necessary to remove the infected tissue.
Monitor Your Skin
It's important to check your skin for any sores or wounds, especially if you're a diabetic. Notice your feet since you may have less feeling and not notice if there is an open wound. Anyone with a weakened immunity system is susceptible to the condition.
Even if you have a minor cut or scrape, keep an eye on it. Keep all wounds clean and stay out of swimming pools, lakes and other bodies of water until your wound is healed. Keep all wounds clean and dry. Avoid sharing personal items with other people because the bacteria can spread through contact with another person.
Wash your hands and practice good hygiene to reduce your risk. Treat any wounds and check for redness that won't go away or persistent swelling. Don't wait until the area around the wound is hot or painful if you are concerned. The earlier you seek treatment, the better.
Don't hesitate to seek medical treatment if you have a wound that won't heal. This caution is even more important for diabetics who often have slower healing times anyway. Also, ask your doctor about any medications you are taking. For instance, the SGLR2 inhibitor medications may be prescribed to patients with diabetes to get rid of excess glucose. These medications have been linked to a higher risk for developing a certain type of gangrene. Always make sure you know about any potential side effects from your medication and how they can impact the healing process for wounds.
Flesh-eating bacteria sound like something from a horror movie, but it is a real concern for people, especially diabetics with open wounds. Make sure you pay attention to your body and keep an eye on any wounds that don't heal properly.
Medication to Treat Bladder Condition May Cause Damage to Eyes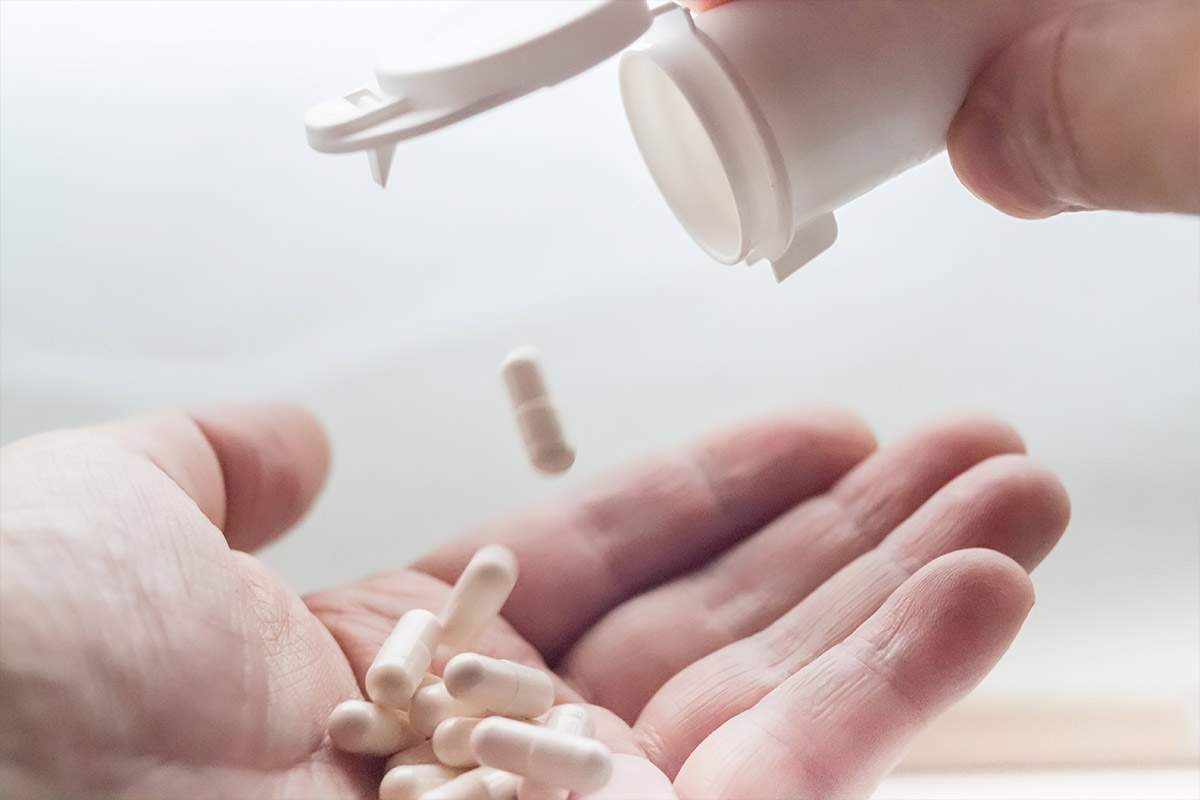 Elmiron, also known as pentosan polysulfate sodium, is a medication prescribed to treat a bladder condition. Even though it has been around for several decades, new information links it to an eye condition, which can lead to vision loss.
An initial report in 2018 linked Elmiron to retinal damage. After this report was released, three ophthalmologists reviewed patients who had been given this prescription. They discovered that about one-third of those who took Elmiron had indications of damage to the eye. It could also cause macular degeneration and other eye conditions.
What Does Elmiron Do?
Elmiron is prescribed by doctors to treat interstitial cystitis. It is a condition which leads to chronic pain in the pelvic area and in the bladder. Patients diagnosed with the condition are mostly women, but more than one million people are estimated to have it. Elmiron is prescribed to treat the pain and is the only pill approved by the FDA for this condition.
A medical doctor reported that six of his patients had unusual changes in the retina. They had been taking the medication for over 15 years, which led the doctor to believe that long-term use of Elmiron could cause damage to the eye, specifically the retina. No other information in the patients' medical histories indicated other causes for the change in vision.
Three ophthalmologists at Kaiser Permanents reviewed all 4.3 million patients in the database. They discovered 140 patients who had long-term use of Elmiron with more than 5,000 pills taken in the last 15 years. A total of 91 patients were willing to come in for an eye exam.
Of the 91, 22 showed definite signs of toxicity to the drug. The more of the drug taken, the more patients who had eye problems. It appears that the longer the person took the medication, the more likely they were to experience a severe eye condition. Doctors recommend that patients who take this drug get screened for damage once a year. If tests indicate damage, the person should talk to their doctor about stopping the prescription.
If the eye damage is found early, damage may be stopped as long as the person stops taking the medication. If the damage is in the late stages, it could lead to loss of vision which is permanent.
What is Interstitial Cystitis?
Interstitial cystitis is a chronic illness which causes pain and pressure in the bladder. It can be severe or just uncomfortable. Many times, the person can be misdiagnosed with a urinary tract infection. A person with this condition will feel the need to go to the bathroom more often while having lower output. In fact, they may feel the need to urinate up to 60 times in a day. There is no cure for interstitial cystitis.
Anyone diagnosed with this condition should be aware of the risks of taking Elmiron and remain under a doctor's care. If they notice any changes with their sight, they should alert their doctor.