The Dangers of Roundup to Humans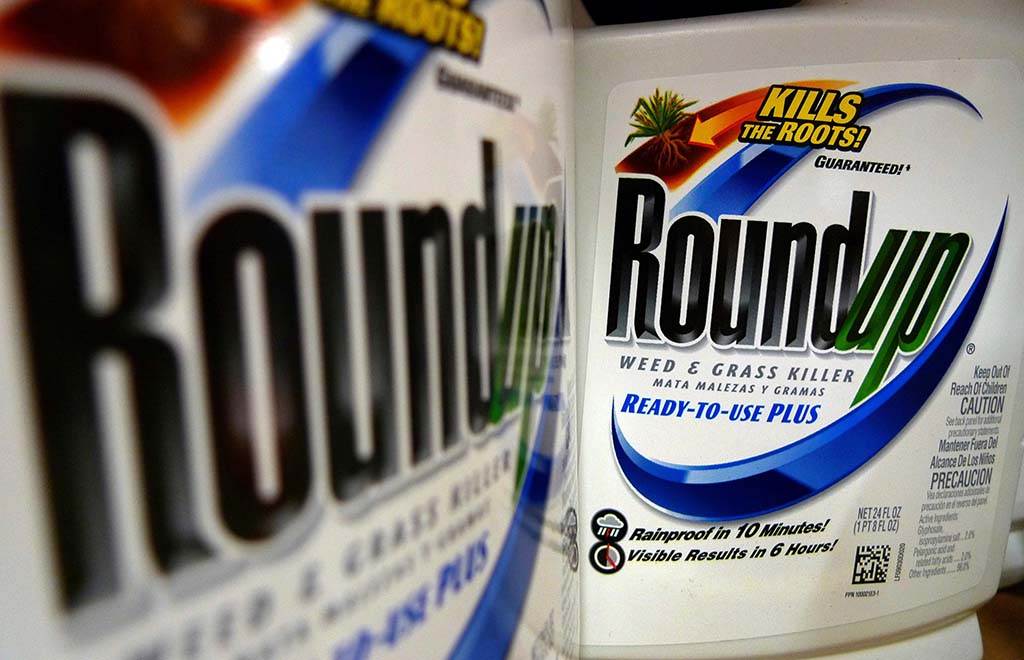 Roundup has been used in many applications to control the growth of weeds. This herbicide was developed by Monsanto and is used on farms, in residences and in commercial applications. While it has proven effective at killing weeds, it is often at the center of controversy for increasing the risk of cancer.
Glyphosate and the Risk
Glyphosate is the active ingredient in Roundup. It kills off most plants by inhibiting their metabolic pathways. While some studies have indicated that the chemical is relatively safe and does not cause cancer or increase the risk, others have provided information that indicates otherwise.
An added issue with Roundup is that it may contain other ingredients which are not listed. Some of these ingredients may increase the toxicity of glyphosate and be even more dangerous than the active ingredient.
A study by the World Health Organization came to the conclusion that glyphosate could be carcinogenic and is linked to several cancers, including non-Hodgkin's lymphoma. The study admits that more research is needed to determine the level of risk. However, this study did lead the US Environmental Protection Agency to conduct its own investigation into the weed killer.
Other Dangers of Roundup
While the focus is on whether Roundup can cause cancer or increase the risk of developing certain types of cancer, other claims have been made against the weed killer. There are varying degrees of reliability of these studies and claims, but they are interesting to note.
Chronic kidney disease – a study indicated the possibility of a link between Roundup and kidney diseases for farmers who worked and lived in Sri Lanka
Complications with pregnancy – increased risk of birth defects
Colitis – glyphosate may suppress natural bacteria
Alzheimer's disease – glyphosate may cause neural cell death which is found in those with the disease
Parkinson's disease – glyphosate may damage brain cells, which are linked with the disease
Even though Roundup is used in various applications, the main concern is for those with a higher level of exposure, such as is found in the agricultural industry. However, landscapers also face a higher risk if they used the product on a daily or regular basis.
GMO and Roundup
As Roundup proved to be quite effective against weeds, Monsanto sought to increase its use for farmers with GMO seeds. These seeds were genetically modified to be resistant against glyphosate. This allowed the farmers to spray the crop fields liberally without worry about their plants.
Tests have been done which show that some of these products contain glyphosate, such as corn, soybeans and canola. While there have been minimal indications that this level of exposure would cause any health concerns, it does show the power of the product.
Monsanto's Stance
Even though the company has been hit with numerous lawsuits, Monsanto still maintains the safety of its product when used as directed. It has cited the report from the EPA as evidence which backs its claims.
The manufacturer has also listed other government agencies around the world which support claims of glyphosate's safety. It has worked to discredit the report by the WHO agency, the International Agency for Research on Cancer by saying it was "junk science."
However, lawsuits continue to be filed against the company for its use of Roundup and failure to provide adequate warnings of the dangers of the product. In August of 2018, the first trial against Monsanto came to a conclusion with the jury awarding $289 million in damages to a former groundskeeper who had been diagnosed with cancer.
Monsanto appealed the decision, but the judge ruled in favor of the plaintiff and awarded $78.5 million. While the amount was reduced, the verdict stood, which has led the way for new lawsuits to be filed against the company.
A second trial concluded in March 2019 with the jury awarding $80 million to the plaintiff against Monsanto. A third trial is set for a decision in May 2019, which could have long-lasting effects. Over 11,000 lawsuits have been filed, which could be combined into one federal case.
Even those who used Roundup without the proper protection may challenge the manufacturer because advertisements stated that the weed killer was safe to spray without gloves. This indicates that exposure to the skin should not carry any risk.
More research is being conducted with new studies released to either support the use of glyphosate in pesticides or to warn against such use. The controversy will continue as more lawsuits against Monsanto reach verdicts.
Sunbeam Crockpots Recalled for Burn Injuries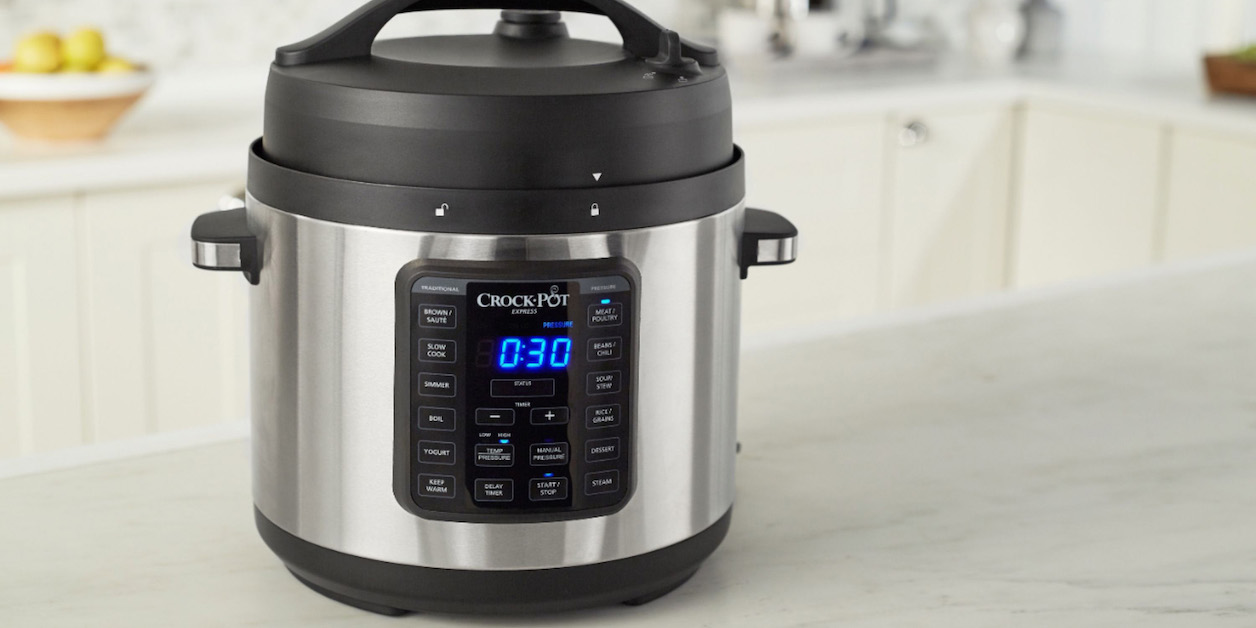 Sunbeam Products has issued a recall of one of its crock pot products due to a burn hazard. The recall came just two days before the Thanksgiving holiday, during a time when crock pots are often in use.
Details of the Crock Pot Recall
The product involved in the recall is the Crock-Pot 6-Quart Express Multi-Cooker. Almost one million of these defective products have been sold. According to the recall, the multi-cooker may pressurize if the lid hasn't been locked in place completely. The pressure can make the lid to detach when the crock pot is in use. If the hot food or liquid ejects from the pot, it can lead to serious burns.
The recall impacts mostly purchases in the US with almost 29,000 in Canada. The cookers were bought at Walmart, Target and online at Amazon as well as other national retailers. The timeline was from July 2017 and up to the time of the recall. The crock put costs between $70 and $100. To find out if your crock pot is part of the recall, you can look at the bottom of the base or on the electrical plug on one of the prongs for the codes K196JN through K365JN and L001JN through L273JN.
It's advised that anyone with this product not use it as a pressure cooker, but it can be used for sauted and slow cooking recipes. The company will send lids to consumers for free to replace the defective ones if they contact the manufacturer.
The recall notice advised that if consumers use the product as a pressure cooker, they should make sure the lid is in the fully locked position. They can tell if it is secured by making sure the arrow on the lid is aligned with the lock on the base.
Burn Injuries and the Serious Consequences
Sunbeam has gotten more than 100 reports where the lid detached in use. This resulted in almost 100 burn injuries. These burns range from first-degree to third-degree.
A first-degree burn is considered superficial because it only impacts the first layer of skin. This type of injury may not require medical care, but it can be quite painful. However, some cases may require a visit to the doctor or hospital if it covers a large area or hurts too much. Third-degree burns are much more serious and require immediate medical care because the burn impacts the other layers of skin. Infection is often a major concern with third-degree burns as well as other complications.
A person with a third-degree burn may feel a great deal of pain, but it can also be numb. There is often scarring from this type of burn. However, any burn can be considered serious if not taken care of properly.
While many products are recalled and often ignored, this recall from Sunbeam is considered serious and should not be taken lightly. Anyone with one of these products is at risk for serious and permanent injury.
Traumatic Brain Injury May Increase Risk of Alzheimer's Disease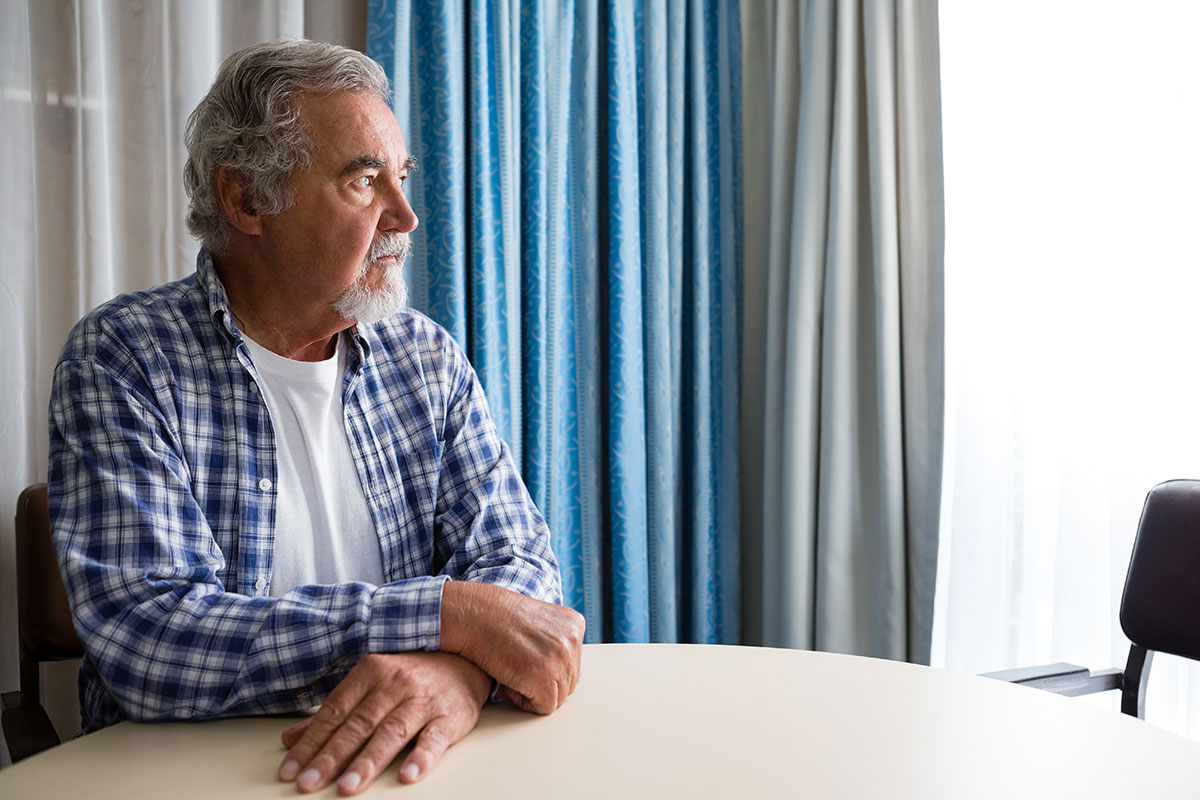 According to a new study, people who have had a history of traumatic brain injury, otherwise known as TBI, have an increased risk for developing some type of dementia, including Alzheimer's disease. The research indicates it may accelerate the onset of the disease by about four years.
TBI and Dementia
Dementia is a general term that may include multiple diseases. All have one thing in common – they include a decline in mental ability. This decline is serious enough that it interferes with their ability to act and interact in daily life as it progresses. One of the most well-known conditions under the term dementia is Alzheimer's disease.
The causes of dementia can vary but all are triggered by abnormal changes in the brain. They result in a loss of cognitive skills or the ability to think. The loss also impacts the person's feelings, behaviors and even their relationships with others.
A TBI is caused by a sudden impact to the head. It can happen from a fall or car accident as well as other situations where the person hits their head. A person who experiences a TBI may lose consciousness even for only a few seconds. They may suffer from other symptoms:
Confusion
Trouble speaking clearly
Unable to recall the event that caused the TBI
Difficulty learning or remembering new information
Lack of coordination
Difficulty seeing clearly
Trouble hearing or ringing in the ears
Unsteady when walking or standing
A TBI can cause issues even years later when the person seems to have recovered from the injury. A doctor will label a TBI as mild, moderate or severe based on various factors, including how long they were unconscious and severity of other symptoms. However, it is important to understand that even a mild TBI can have serious effects that are long-lasting.
Mild to Severe TBIs
A mild TBI is known as a concussion and it doesn't result in unconsciousness at all or for more than 30 minutes. The person may experience dizziness or a headache, nausea and confusion, but the symptoms go away in a few hours or days. However, in some cases, they can last for several months.
A moderate TBI causes unconsciousness that lasts between 30 minutes and 24 hours with a severe TBI being over 24 hours of unconsciousness. They have the same symptoms as the mild version, only stronger and may last longer.
The ability to learn new information or remember things and to pay attention are symptoms that can be long-lasting or permanent from a TBI. The person may have difficulty organizing their thoughts or being able to create a plan.
Research in the past had linked moderate to severe TBIs with dementia. New research shows that even a mild TBI or repeated mild TBIs may result in an increased risk for developing some type of dementia. Research shows that a protein seen in Alzheimer's patients is evident within hours of a mild TBI event. Not everyone who has a TBI will develop dementia, but it is important to be aware of the risk.
Bayer Settles 90% of U.S. Essure Claims for 1.6 Billion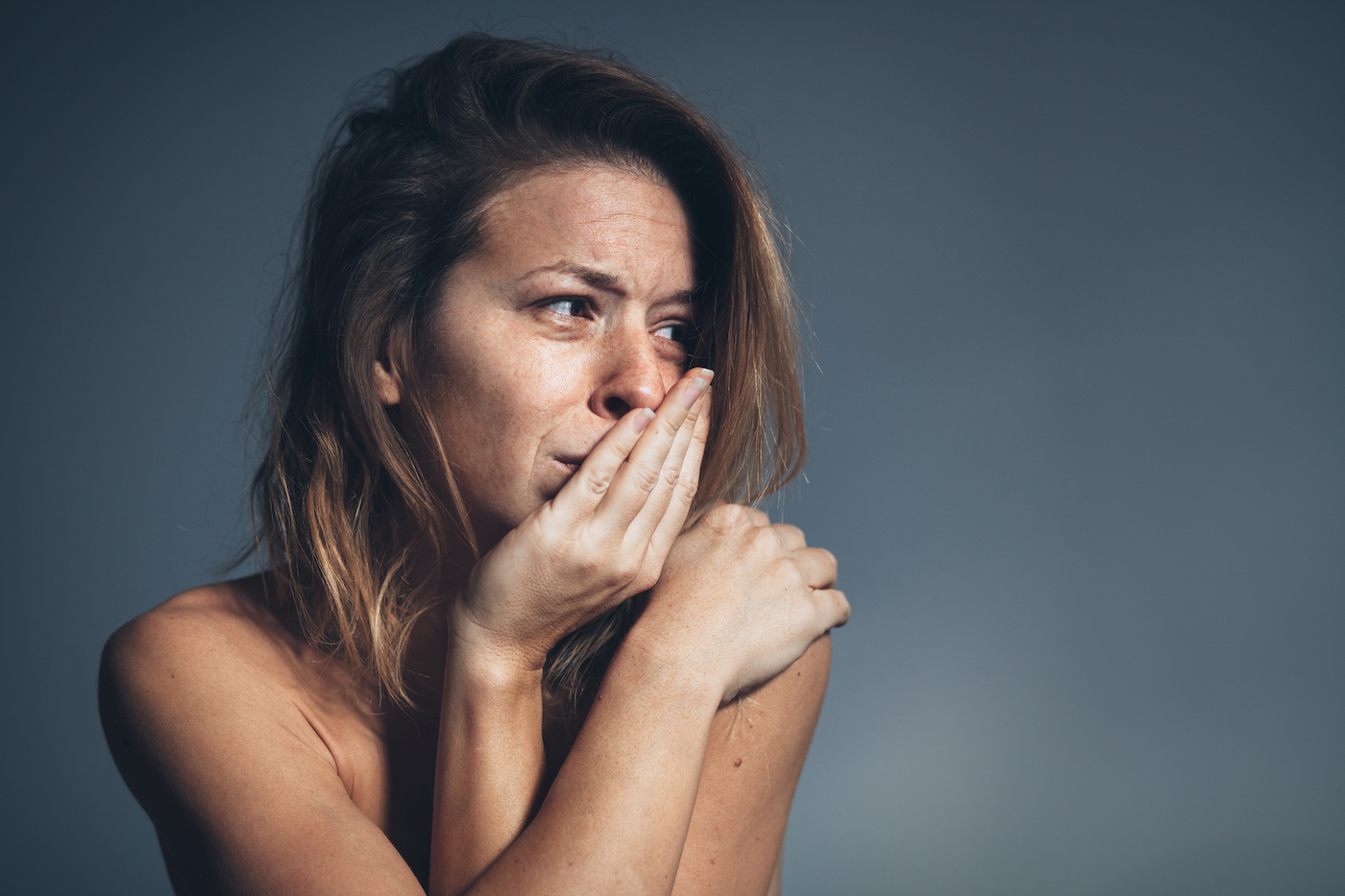 About 90 percent of the more than 39,000 lawsuits filed against Bayer over Essure injuries have been resolved by a $1.6 billion settlement. Bayer said in a statement that the settlement resolves most filed and unfiled cases and that it continues to work with plaintiff's lawyers to resolve the remaining cases.
FDA Actions and Essure Injury Complaints
The settlement comes after years of complains of adverse events involving the metal coils which are placed in the fallopian tubes. Some of these complaints say that the coils can perforate the tubes, tear the uterus, and that the coils can break causing little metal shards to migrate elsewhere in the body. Women have also complained of heavy bleeding, pain, and other side effects that the patients were forced to undergo hysterectomy.
In 2018, the U.S. Food and Drug Administration placed restrictions on the device and required patients to review the Patient- Doctor Discussion Checklist and sign prior to being implanted with the birth control device. Bayer made the decision to stop selling Essure in the United States not long after citing declining sales.
Post-Market Surveillance Reports
The required 522 study, a post-marketing surveillance plan, was also extended by the FDA from three to five years. The FDA published the first spreadsheet of Essure adverse events on August 11, 2020, which includes events that Bayer knew or learns of during the period of November 2016 to November 2020.
The first spreadsheet includes more than 1,400 events including pain, device fragments, pregnancy, and organ perforations, including 1376 reports of serious injury, 53 reports of death and 24 reports of malfunction.
Essure Lawsuit Settlement
Many of the plaintiffs alleged in court filings that Bayer knew or should have known about the risk of adverse events, including organ perforation, device breakage, and device migration. They also allege that Essure birth control was improperly design and can break and migrate after being implanted. They accused Bayer of misrepresenting the efficacy and safety of the contraceptive device and Women who suffered Essure injuries alleged in court filings that Bayer concealed the risks and dangers of the device from the FDA, the medical community and from the women who relied on the device.
Many of the terms of the settlement are confidential, and Bayer did not admit to any wrongdoing in the court filings.