Safer Class of Painkillers Identified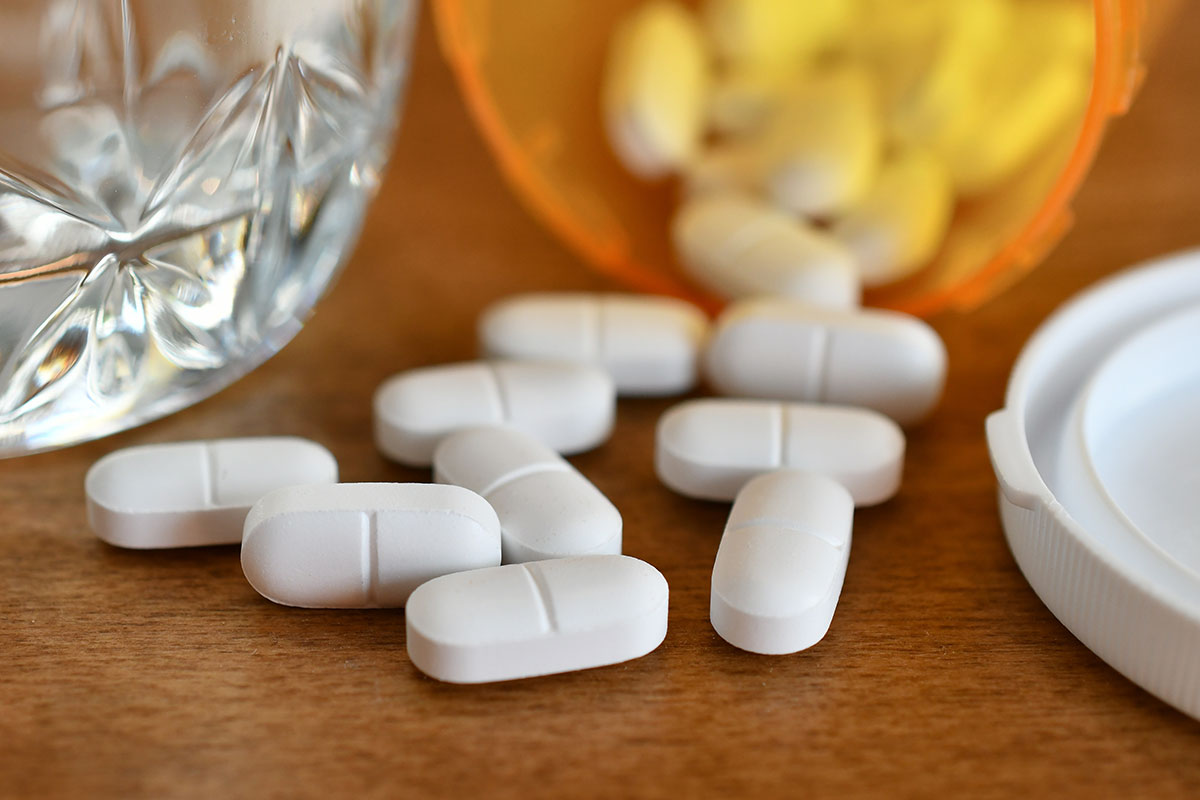 A new class of pain medication has been identified which has a lower risk for addiction or to cause damage to internal organs. This discovery was reported by researchers at LSU Health New Orleans Neuroscience Center of Excellence and published online. The hope is that they will be safer than opioids and more effective.
Studies into Safer Pain Medication
Recent studies have indicated that opioid medications may not be any more effective at pain relief than other drugs while often leading to addiction. Acetaminophen is effective at pain relief, but overuse of the medication can cause damage to the liver. Non-steroidal anti-inflammatories, also known as NSAIDs, can damage the kidneys.
The study began with the goal of identifying why acetaminophen causes liver damage and to create a new drug similar in structure that is safer. During the research, 21 different compounds were tested that were similar to acetaminophen. Two models showed promise of relieving pain without creating toxicity in the liver and kidneys. They also resulted in a reduction of fever, another benefit with acetaminophen.
According to the US Centers for Disease Control and Prevention, about 20 percent of adults were diagnosed with chronic pain in 2016. Of those, around 8 percent had high-impact chronic pain. Pain management is one of the costliest issues in public health around the world. One of the researchers believe this new class of drugs could lead to a safer and more effective treatment option for both acute and chronic pain.
The new drug is being developed by a life science startup known as South Rampart Pharma, LLC. It is currently in the later pre-clinical stages of development. An application to the FDA of investigation of a new drug by the third quarter of 2020. The researchers' hope is that the drugs will prove to be effective in pain management without the risk of addiction and damage to the health of the patient.
Popular Painkillers
Common OTC drugs include aspirin, naproxen, and ibuprofen, along with acetaminophen. Aspirin is a NSAID, and it can cause a variety of problems, including ulcers. Ibuprofen is another NSAID that hasn't been around as long as aspirin, but it can lead to stomach and kidney issues. Naproxen is similar.
Prescription pain medications are more powerful and often used with chronic or severe pain. One of the most powerful is the opioid class of drugs. They work by blocking the nerve signals that tell your brain you're in pain. However, they are highly addictive.
Some medications you may be aware of as opioids while others may surprise you. All the following are opioid prescription drugs:
Morphine
Codeine
Hydrocodone
Demerol or Meperidine
Dilaudid or Hydromorphone
Oxycodone
Darvon or Propoxyphene
Vicodin is a mixture of hydrocodone and acetaminophen. Fentanyl is another drug which is generally only given to patients near death who are in extreme pain. The risk for overdose is higher with opioid medications because it often takes an increased dosage to continue to see results when a patient develops a dependency on the medication.
It will be some time before these new medications will be available for use in patients.
Recall for Drug Mix-up with Serious Effects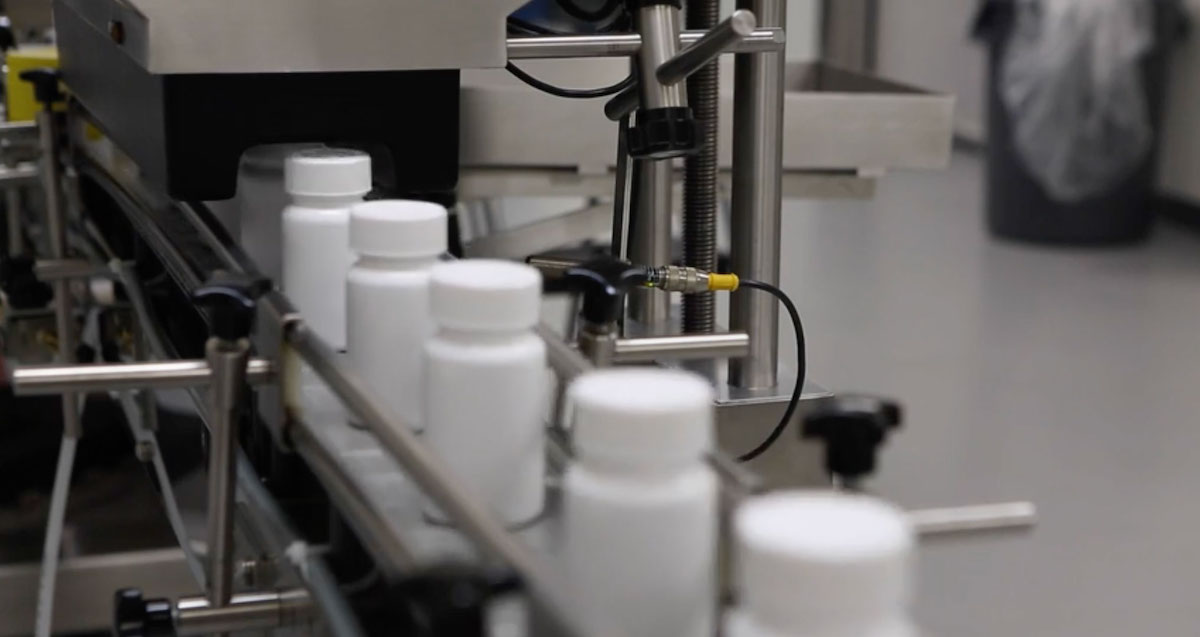 A factory mix-up of two very different medications has drug manufacturer, AvKare, issuing a recall. The factory packaged two different medications in the wrong bottles. One is an antidepressant, and the other is a medication used to treat erectile dysfunction.
Details of the Recall
The first medication is trazodone, used as a sedative and to treat depression. The second medication was sildenafil, for erectile dysfunction issues. The medicines were accidentally packaged in the opposite bottles by a third-party manufacturing facility.
The manufacturer is urging anyone with either of these medications to stop taking them. If someone is prescribed the sildenafil for ED, they could notice symptoms, such as blurry vision or dizziness and sedation. For the patient who is taking trazodone, they won't get the help they need for depression. The medication might interact with other medications they might be on. Sildenafil is not to be taken with nitrates, which are commonly given for heart disease or diabetes.
AvKare has provided notification to the distributors and customers. The company is making arrangements to have all recalled products returned. Both medications are listed at 100mg. Taking sildenafil by accident can cause the blood pressure to drop to a dangerous level. At this point, no reports of adverse reactions have been reported.
To know if your product is part of the recall, you can heck the lot number and expiration date. The sildenafil 100mg tablets are Lot 36884 which expire 03-2022. The trazodone hydrochloride 100mg tablets are lot 36783, and they expire 06/2022. If consumers have questions, they can call 855-361-3993 on Monday through Friday between 8AM and 4PM CST.
The Dangers of the Medications
While AvKARE is based out of Pulaski, Tennessee, the drugs were distributed around the country, according to the US Food and Drug Administration. The risk of adverse side effects is higher for older patients who are already at an increased risk for falls. It can also impair driving.
Patients who have been prescribed the medications that are affected by the recall should contact their medical provider. They will need to get a new prescription to treat their conditions, especially for those who are taking trazodone for depression. They may notice that the medicine they are using isn't having the same positive impact on their health because they have been given the wrong medication.
Trazodone works to treat insomnia as well as depression. However, it isn't approved by the FDA for insomnia. It is believed to inhibit the uptake of the hormone serotonin in the brain. Ironically, one of the side effects of this medication is sexual dysfunction, along with headache, constipation or diarrhea. If abruptly stopped, it can lead to anxiety and disturbances with sleep. That's why it is important to speak with a doctor if you discover you've been taking medication which is part of the recall. This medication can also cause drowsiness and the ability of the person to drive a vehicle or operate other types of machinery.
If you have been taking the medication from the recalled lot, you should seek medical attention if you notice any adverse symptoms.
Moderna Seeks Emergency Approval for COVID Vaccine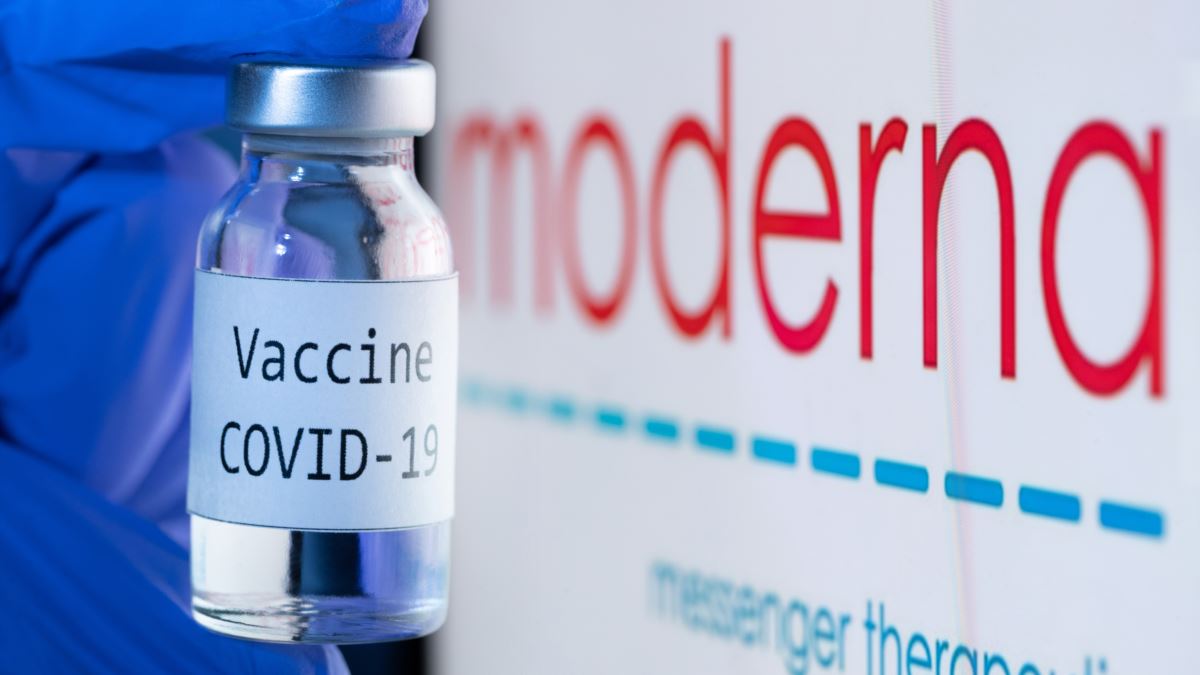 Moderna has completed phase 3 of a study on a COVID-19 vaccine. It was found to be over 94 percent effective for 30,000 participants. Based on the data from this study, Moderna plans to file what is known as an emergency use authorization or EUA with the Food and Drug Administration.
Positive Results
Of those in the vaccinated group, only 11 people tested positive for COVID-19 after taking the vaccine compared to 185 participants who were in the placebo group. Moderna also made the announcement that the vaccine prevented more serious cases of COVID-19. The 30 severe infections were found in the placebo group.
The FDA will review the data on safety and efficacy from Moderna at its VRBPAC meeting (Vaccines and Related Biological Products Advisory Committee), which is currently scheduled to be held on December 17.
According to a spokesperson with Moderna, the data confirms the ability of the vaccine to prevent COVID-19, especially severe cases. The goal of the vaccine is to prevent severe outbreaks of the disease as well as hospitalizations and death in those who contract the virus.
The efficacy of the vaccine was consistent in groups based on gender, age and ethnicity. The Modern trial included people who were over 65 years of age as well as participants from 42 communities, such as Hispanics, Asian Americans and African Americans. There were also participants who were multiracial.
No Concerns Over Safety
According to data from Moderna, participants tolerated the vaccine well with no serious concerns identified. The most common issues noted included fatigue, pain at the site of the injection, headaches, redness at the site, myalgia, and arthralgia. The frequency of the complaints increased in frequency and severity after the second dose of the vaccine were given. The only COVID-19 related death in the study came from the participants in the placebo group.
If the vaccine is approved by the FDA, Moderna has said it can have about 20 million doses ready to ship in the US by the end of 2020. It expects to manufacture between 500 million and 1 billion doses for around the world in 2021. Moderna is seeking approval from other organizations globally. It will be the second company to request an EUA with the FDA for a vaccine with Pfizer being the first.
As a vaccine reaches approval, the government will likely determine how it will be divided up. Some experts suggest the vaccine will go the states with the highest populations. It has also been suggested that a separate vaccine will be necessary for children and this first one approved will be for the adult population.
As more cities initiate greater restrictions and even lockdowns or stay-at-home orders, the need for a vaccine becomes more apparent. The fact that two such vaccines are close to being ready for use provides welcome news to the medical industry as well as the general population, especially as the holidays approach and flu season continues to be a concern.
Z-Drugs Increase Risk for Fractures in Dementia Patients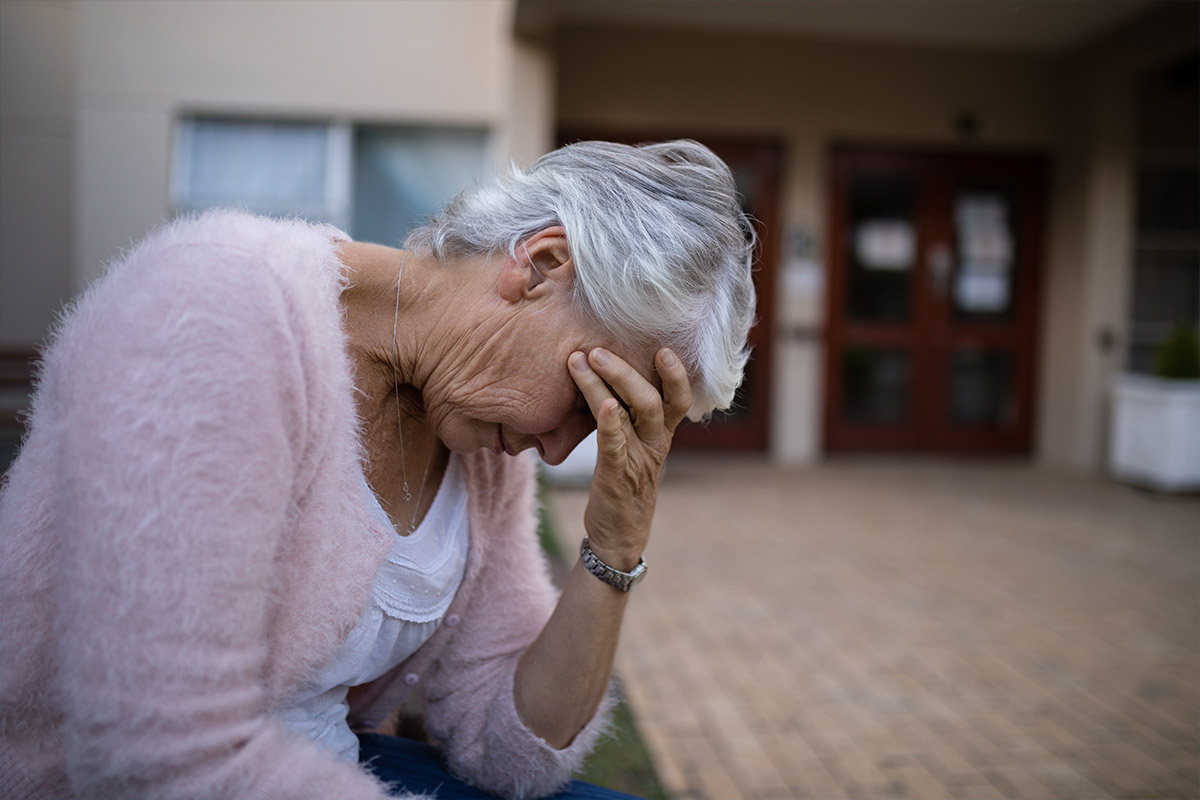 According to a new study, dementia patients who are prescribed Z-drugs at higher doses may have more of a risk for fractures and falls as well as for strokes. These medications include zalepion, zopicione and zopidem.
According to the experts, z-drugs should not be prescribed to patients with dementia. The risks are even higher than those who take higher doses of benzodiazepines. Originally, the z-drugs were thought to be safer than benzodiazepines. However, new evidence shows this isn't true.
Details of the Study
The study took a look at z-drug prescription use and the following risk for falls, factures, infection, ischemic stroke, venous thromboembolism and death. All 27,000 patients were diagnosed with dementia sometime between January 2000 and March 2016. They compared those results with people who didn't use the medications who had sleep disturbance, as well as new users of benzodiazepine of similar age, sex and use of antipsychotics.
Of the total number of dementia patients started on z-drugs, almost 20 percent of them were given higher doses. Within that group, those patients showed a significant increase in the risk for fractures, as well as hip fractures specifically and falls in generally. The research also showed a higher risk for ischemic stroke over those who didn't take sedatives and had sleep disturbances.
The risk was minimal or inconsistent when looking at those who were taking z-drugs at a lower dose. There was no evidence of increased risk for infection, death or VTE in patients prescribed higher doses of z-drugs. Information gleaned from the study also showed that those patients who were taking z-drugs at higher doses were more likely to be admitted to a hospital or see a doctor. They may also receive more prescriptions for antidepressants, antipsychotics and antibiotics.
Sedatives and Dementia Don't Mix
Researchers say that this information indicates the dangers of prescribing sleeping medications to people who have been diagnosed with dementia. Those involved in this study also say this data is timely in showing that sedatives aren't a good way to deal with social isolation from COVID-19. The experts also say the need is great to improve sleep management treatments.
Experts say that if sedatives are necessary for dementia patients, they should be time-limited. Other components of sleep management include reviewing other medications they may be taking which could contribute to sleep issues and improving sleep hygiene. Anyone who is taking z-drugs with dementia shouldn't stop, but they should talk to their doctor about tailoring off of them.
While the study may not show new information, it strengthens the association between sedatives and risks for dementia patients. Experts say that it has long been suspected that giving dementia patients sedatives isn't a good idea. However, you can't determine the cause with this study, only the association.
Falls and fractures are a concern for many older people, especially because they are likely to take longer to heal. When an elderly person suffers a fracture, it may not heal as well. In many cases, they may be unable to stay by themselves even after they recover.