Preventing Flesh-Eating Bacteria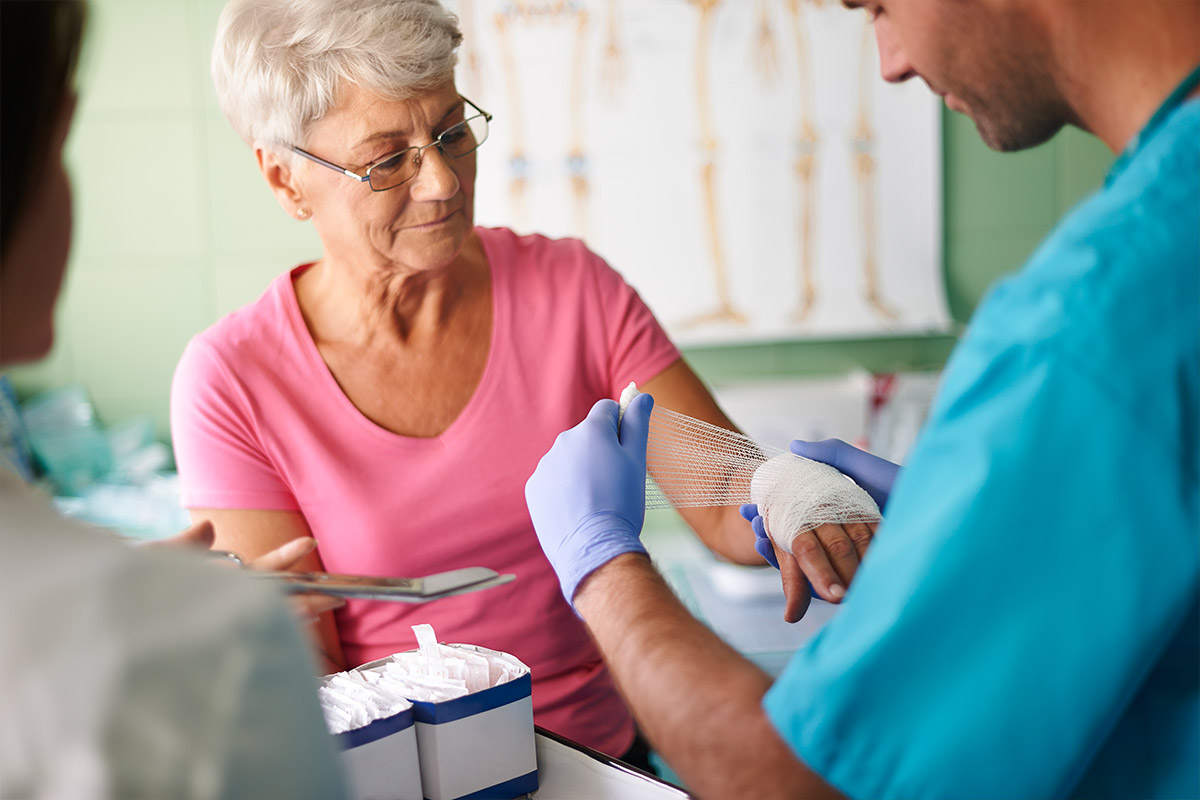 Flesh-eating bacteria is medically known as necrotizing fasciitis. This condition develops when an open wound doesn't heal. It's most commonly seen in people who get in the water before their wound has healed, but it can be caused by other situations as well.
Necrotizing fasciitis can lead to gangrene and removal of tissue or even a finger, toe, arm or leg in extreme cases. You may think of it with diabetics because they healer slower than the average person. In fact, some diabetic medications can even increase the risk. However, there are ways to prevent this condition.
Beware of Any Open Wounds
Bacteria enter through any breaks in the skin to cause necrotizing fasciitis. It can be a small cut or even a scrape. A surgical wound or puncture wound can lead to the condition as well. Even an insect bite increases your risk. Once the bacteria get into the bloodstream, it causes the death of the surrounding tissue from inflammation.
Even though this condition is rare, it's also very serious. It can lead to complications, such as sepsis and shock. It can cause organs to fail and even lead to death. To treat the condition often requires a hospital stay with antibiotics. Surgery may be necessary to remove the infected tissue.
Monitor Your Skin
It's important to check your skin for any sores or wounds, especially if you're a diabetic. Notice your feet since you may have less feeling and not notice if there is an open wound. Anyone with a weakened immunity system is susceptible to the condition.
Even if you have a minor cut or scrape, keep an eye on it. Keep all wounds clean and stay out of swimming pools, lakes and other bodies of water until your wound is healed. Keep all wounds clean and dry. Avoid sharing personal items with other people because the bacteria can spread through contact with another person.
Wash your hands and practice good hygiene to reduce your risk. Treat any wounds and check for redness that won't go away or persistent swelling. Don't wait until the area around the wound is hot or painful if you are concerned. The earlier you seek treatment, the better.
Don't hesitate to seek medical treatment if you have a wound that won't heal. This caution is even more important for diabetics who often have slower healing times anyway. Also, ask your doctor about any medications you are taking. For instance, the SGLR2 inhibitor medications may be prescribed to patients with diabetes to get rid of excess glucose. These medications have been linked to a higher risk for developing a certain type of gangrene. Always make sure you know about any potential side effects from your medication and how they can impact the healing process for wounds.
Flesh-eating bacteria sound like something from a horror movie, but it is a real concern for people, especially diabetics with open wounds. Make sure you pay attention to your body and keep an eye on any wounds that don't heal properly.
New Government Program Provides Drugs to Prevent HIV
Drugs donated by manufacturers and services provided by pharmacy chains are allowing a government program to provide HIV-preventative medications to 200,000 uninsured Americans. They will receive these drugs at no cost.
The medications being given out are for pre-exposure prophylaxis, known as PrEP. People who use PrEP as a preventative strategy will take one pill each day. Their two choices are Truvada an Descovy, both manufactured by Gilead Sciences.
Taking PrEP medications has been deemed to be 99 percent effective at preventing HIV, according to studies. Some cities with a high rate of HIV have their own programs to pay for the medications for anyone without insurance.
Ready, Set, PrEP
The new program from the federal government is the first to provide this type of medication to anyone outside of Medicaid, the VA or other federal health programs without cost. Any patient who isn't enrolled in health insurance and has taken an HIV test recently which was negative and has a prescription for one of the medications will be eligible.
The person can go online to sign into the government website, getyourprep.com or call 855-447-8410 to apply for the free drugs. They can also go to a community clinic and apply in person.
The government is paying the manufacturer $200 per bottle to pay for the cost of moving the drugs. They will pay the cost until March 30, 2020. After that, they will look for cheaper ways to get patients access to these drugs. CVS, Walgreens and Rite Aid are donating their services for dispensing the medications as well as counseling for patients.
Reducing the Rate of Infection
Statistics show that around 1.2 million people in the US could benefit from these drugs, but only about 270,000 are taking them currently. Those in this category are considered at a high risk for developing HIV due to sharing needles or having unprotected sex.
Gilead has promised to continue donating the drugs to care for as many people as 200,000 over 11 years. The payment is designed to move the medications faster. One of the criticisms of the program is that even though people can get the drugs for free, they still must pay for the lab tests and exam as well as renewals. Studies show that could cost as much as $1000 annually.
The pharmacies will promote the program to bring awareness to those who would benefit. Promotions vary greatly based on location. For instance, in large cities, it's not uncommon to find posters and even billboards telling about the use of PrEP. In more rural areas, there are few advertisements on the PrEP benefits.
These medications are also used to treat HIV in people who have already been diagnosed with the condition. However, the use for prevention could be a significant factor on lowering the number of cases being diagnosed annually, especially for those who are considered high risk. Anyone interested in learning more about the program should talk to their medical provider and find out how to apply and if they qualify.
New Study Links Opioid Addiction to Cancer Survivors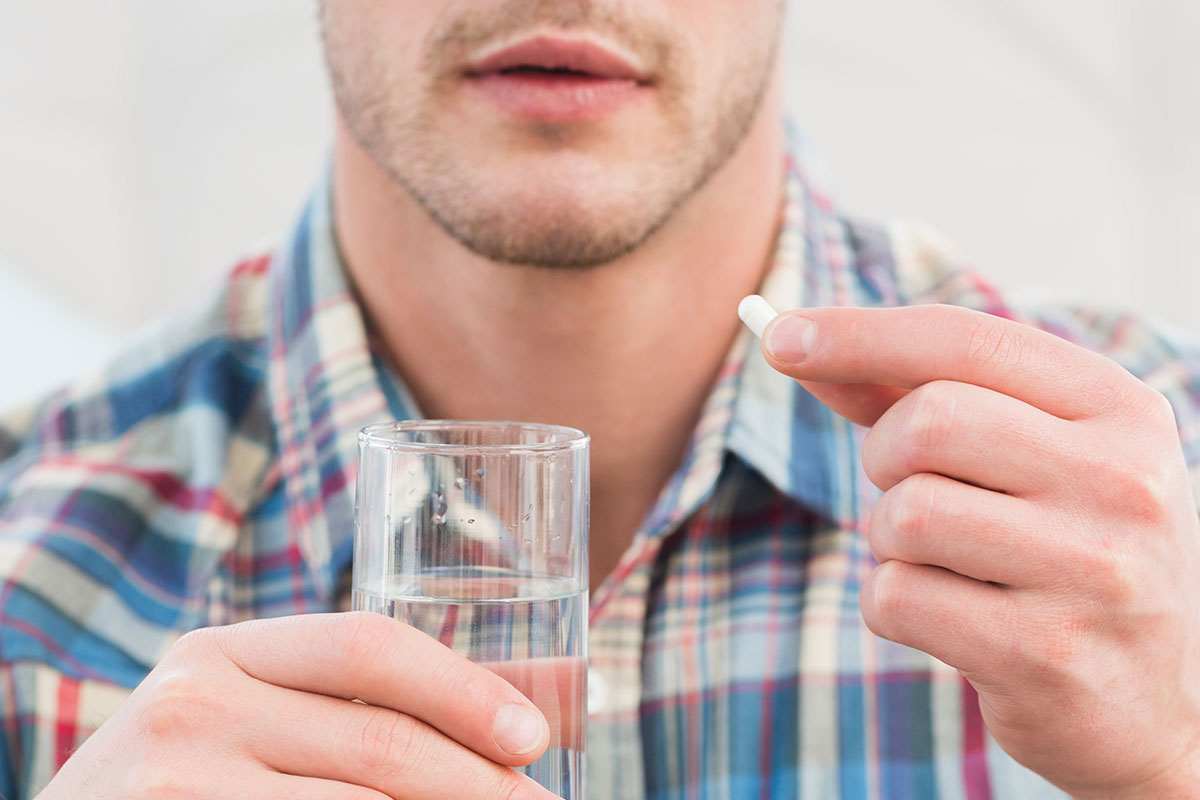 Opioids are often prescribed to cancer patients to help them manage pain, but there is now concern that this practice could raise the risk of abuse. Pain is a common and often difficult symptoms of cancer, and prescription opioids are prescribed to help the patient handle the pain.
Cancer Patients and Risk of Opioid Dependence
Studies show that more than half of cancer patients report moderate to severe pain while undergoing treatment. Opioids are effective in acute pain relief, but there are risks when prescribing it for chronic pain. Chronic pain is defined as pain that lasts for three to six months or longer, which is often the case in patients who are on long-term treatment plans.
Chronic use of opioid prescription medications can cause it to lose its effectiveness. The patient may become dependent on the drug, leading to misuse and abuse. They could even end up overdosing accidentally.
Many experts are concerned that any recommendations to reduce risk of dependence on opioid drugs don't consider cancer patients. The study looked at patients who survived cancer and were diagnosed between 2000 and 2015. They considered their use of opioids, diagnoses of any abuse and any admissions to medical care for toxicity of opioids. Patients were diagnosed with one of the 12 most common forms of cancer. The patients in the study had all survived for at least two years post-treatment.
Post-treatment opioid use was 8.3 percent with ranges averaging from 5.3 percent to 19.8 percent, depending on the type of cancer involved. Prostate cancer was the lowest while liver cancer had the highest rate. Another factor was whether the patients had used opioids in the past. Those who had never used any opioids had a lower rate of use after treatment than those with intermittent or chronic use.
Several factors seemed to increase the risk of opioid use post-treatment. These factors include:
Caucasian
Younger age
Lower median income
Unemployed
Current or prior use of tobacco
Increased comorbidity
Prior drug or alcohol abuse
Prior diagnosis of depression
Anyone with a history of chronic opioid use had a much higher risk for persistent opioid use.
Reducing Opioid Dependency
The goal with the study was to identify risk factors for opioid abuse in cancer patients, which could provide important information to health care providers. It could allow doctors to identify those with a higher risk for developing opioid dependence and lead them to recommend alternative strategies for pain management. They may even refer these high-risk patients to pain specialists.
Opioids have an important role in pain management for those with cancer. However, the benefits must be weighed against the risks, especially since statistics show that two-thirds of patients diagnosed with cancer live for five years or longer post-treatment. This means they are at an increased risk for developing an addiction if they continue to take opioid medications for the long-term.
Most experts agree that it cannot be a blanket strategy for determining how opioids are used or who uses them. Rather, the medical condition and history of the patient must be considered.
FDA Committee Recommends Removal of Drug for Preterm Birth Risk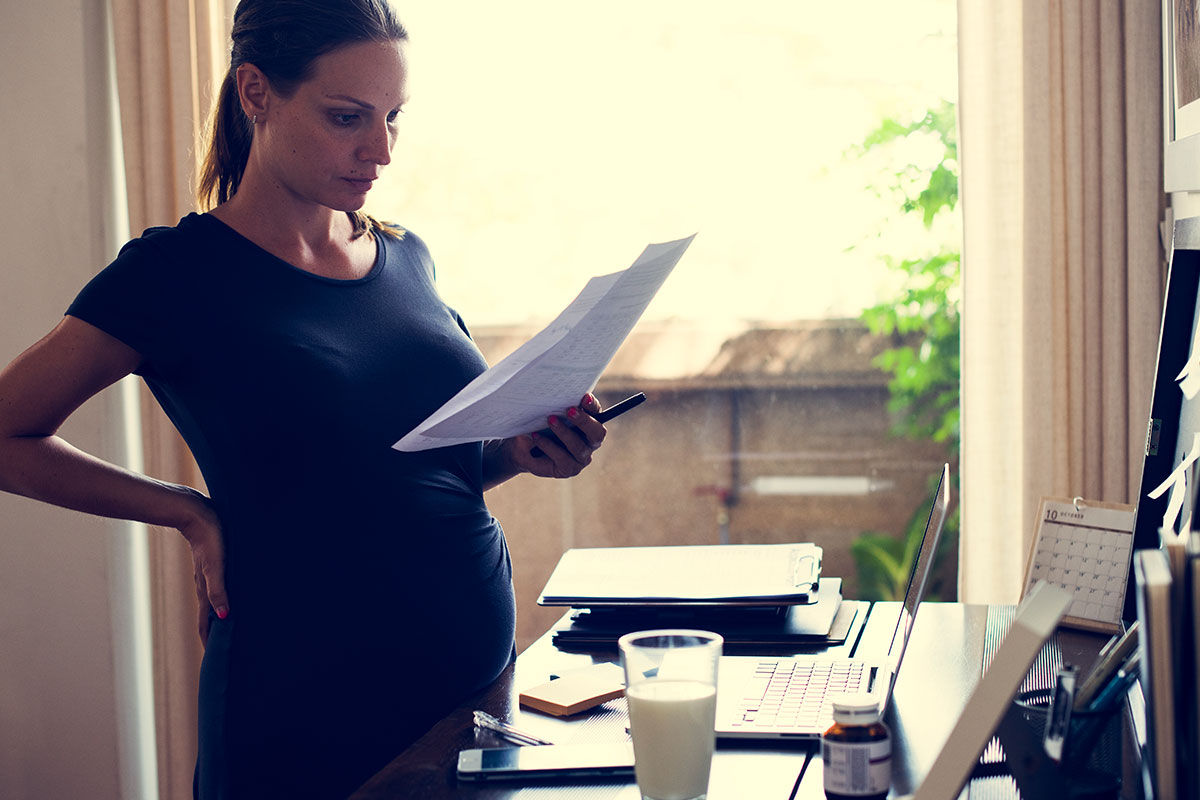 According to a US Food and Drug Administration advisory committee, a drug used to reduce the danger of a mother experiencing a preterm birth should be removed from the market. This drug, Makena, supposedly isn't effective. The committee voted 9-7 to have the drug withdrawn.
Risks May Outweigh Effectiveness
The FDA isn't required to follow the committee's advice, but it often does so. Makena was approved by the FDA back in 2011. This medication is a progestin hormone, which is given by injection. It is usually prescribed to women who have a history of preterm birth to reduce the risk. However, it doesn't work for women who have already begun premature labor or for women who are pregnant with twins, triplets or more.
Makena is one of the few treatment options for women with a history of preterm births. The active ingredient is the only treatment approved by the FDA for women who have had at least one previous preterm birth.
This medication does come with many restrictions. It shouldn't be given to pregnant women who have had breast cancer, liver issues, unusual vaginal bleeding, a history of clots or uncontrolled high blood pressure. One study showed an indication of more miscarriages in women who were taking Makena. There were also more stillbirths, gestational diabetes, preeclampsia and oligohydramnios (low levels of amniotic fluid).
Pregnancy complications are considered a common side effect with Makena. This means up to 10 percent of people taking the drug could experience these complications.
Other common side effects include pain and swelling at the injection site. Patients have also experienced urinary tract infection, a shortened cervix and cervical dilation. Nausea and diarrhea are common as well.
Preterm birth is also known as premature birth. It can be caused by a long list of risk factors, including the following:
Previous preterm birth
Pregnant with multiple children
Age of pregnant mother is below 17 or above 35
Diabetes or high blood pressure
Multiple miscarriages
In vitro fertilization
Less than six months between pregnancies
Cigarette smoking
Drinking alcohol
Birth defects in baby
Trauma
Prolonged stress
Issues with the placenta, cervix or uterus
Infection of amniotic fluid
Preterm Risks
Preterm birth is defined as a baby that is born more than three weeks early. This condition occurs in 1 of 10 births in the US, according to the Centers for Disease Control and Prevention (CDC). The numbers are declining from statistics in the early 2000s. However, they have been rising since 2014.
The rate of preterm births is higher for certain ethnicities than for others. Babies that are born preterm haven't had the chance for their lungs, liver and brain to develop, which usually happens in the final weeks of pregnancy. A preterm baby is at a higher risk for breathing issues, developmental delays and problems with vision. They may also be at a greater risk for cerebral palsy and other health conditions.
Preterm labor often begins unexpectedly, so it is difficult to prevent. However, doctors will monitor closely for anyone who has known risks for early birth.