Preventing Flesh-Eating Bacteria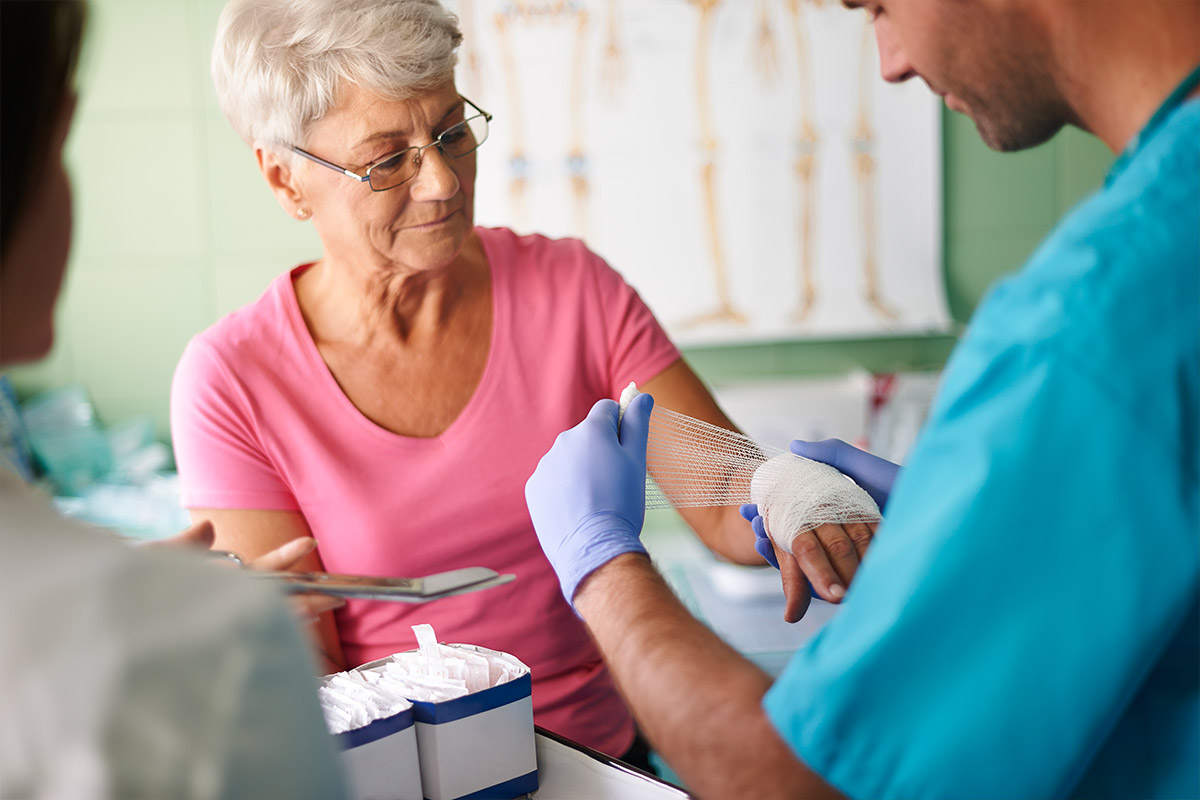 Flesh-eating bacteria is medically known as necrotizing fasciitis. This condition develops when an open wound doesn't heal. It's most commonly seen in people who get in the water before their wound has healed, but it can be caused by other situations as well.
Necrotizing fasciitis can lead to gangrene and removal of tissue or even a finger, toe, arm or leg in extreme cases. You may think of it with diabetics because they healer slower than the average person. In fact, some diabetic medications can even increase the risk. However, there are ways to prevent this condition.
Beware of Any Open Wounds
Bacteria enter through any breaks in the skin to cause necrotizing fasciitis. It can be a small cut or even a scrape. A surgical wound or puncture wound can lead to the condition as well. Even an insect bite increases your risk. Once the bacteria get into the bloodstream, it causes the death of the surrounding tissue from inflammation.
Even though this condition is rare, it's also very serious. It can lead to complications, such as sepsis and shock. It can cause organs to fail and even lead to death. To treat the condition often requires a hospital stay with antibiotics. Surgery may be necessary to remove the infected tissue.
Monitor Your Skin
It's important to check your skin for any sores or wounds, especially if you're a diabetic. Notice your feet since you may have less feeling and not notice if there is an open wound. Anyone with a weakened immunity system is susceptible to the condition.
Even if you have a minor cut or scrape, keep an eye on it. Keep all wounds clean and stay out of swimming pools, lakes and other bodies of water until your wound is healed. Keep all wounds clean and dry. Avoid sharing personal items with other people because the bacteria can spread through contact with another person.
Wash your hands and practice good hygiene to reduce your risk. Treat any wounds and check for redness that won't go away or persistent swelling. Don't wait until the area around the wound is hot or painful if you are concerned. The earlier you seek treatment, the better.
Don't hesitate to seek medical treatment if you have a wound that won't heal. This caution is even more important for diabetics who often have slower healing times anyway. Also, ask your doctor about any medications you are taking. For instance, the SGLR2 inhibitor medications may be prescribed to patients with diabetes to get rid of excess glucose. These medications have been linked to a higher risk for developing a certain type of gangrene. Always make sure you know about any potential side effects from your medication and how they can impact the healing process for wounds.
Flesh-eating bacteria sound like something from a horror movie, but it is a real concern for people, especially diabetics with open wounds. Make sure you pay attention to your body and keep an eye on any wounds that don't heal properly.
FDA Failed in Monitoring of Program to Curb Opioid Prescriptions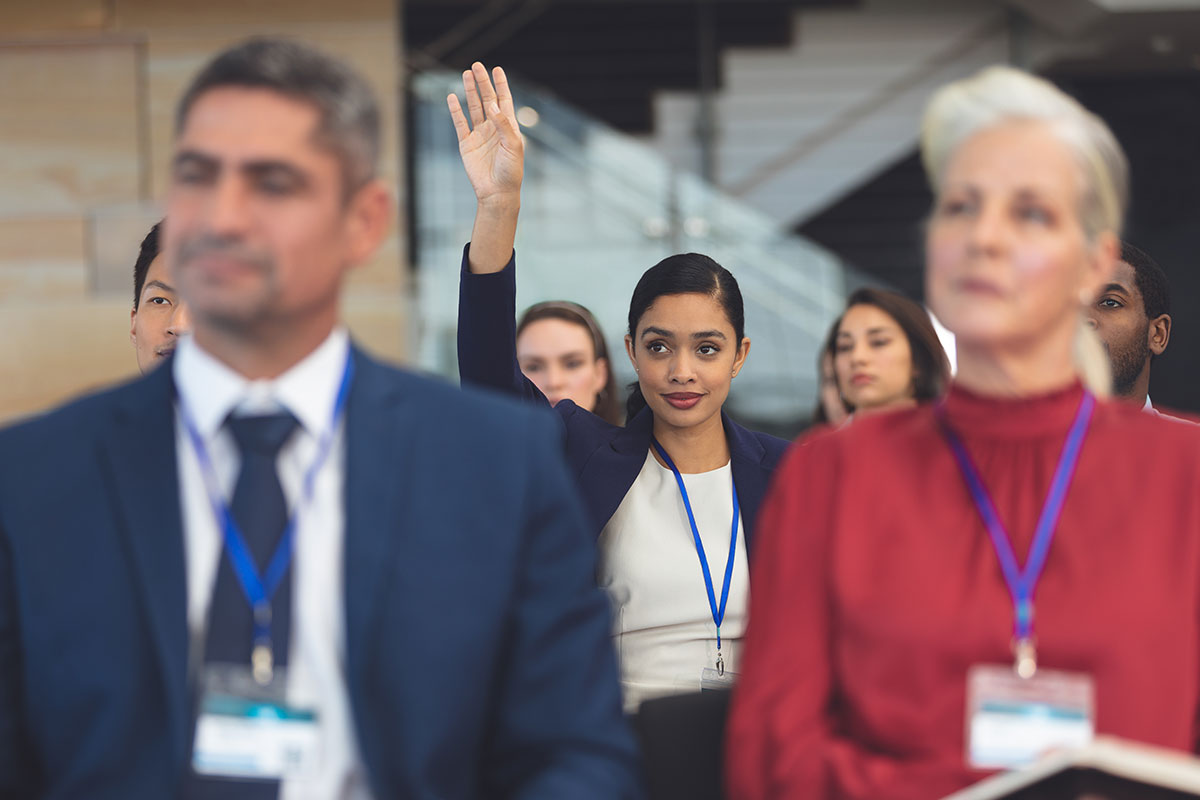 The US Food and Drug Administration (FDA) requested that drug manufacturers of long-acting opioid prescriptions pay for safety training in 2011. However, records show that the agency failed to follow up on whether the program was successful.
The goal of the program was to determine if the training for physicians who prescribed opioids was effective and to monitor other measures being taken to reduce addiction of opioid prescriptions as well as overdoses and fatalities.
A Flawed Program
According to critics, the program had a flawed design from the beginning, but it was never evaluated accurately either. Congress granted authority to the FDA back in 2007 to require training of physicians on drugs that were likely to cause addiction. The bill went into effect as a response to the oversight of the agency to monitor dangerous drugs.
Documents showed that the FDA couldn't determine if the program was effective because the design of the studies was poor. Around 60 drugs can be included in the risk-management program. This not only includes opioids but other medications, such as isotretinoin, which is a drug to treat acne and often branded as Accutane.
Critics of the program say that the FDA allowed the pharmaceutical companies to monitor their own training. It also fails to monitor the quality of the training being given. According to a report from the Department of Health and Human Services, only about 14 percent of the programs for safety that had been reviewed by the FDA were able to meet the requirements.
The Dangers of Prescription Drugs
When it came to opioids, the requirement was that 60 percent of prescribers must take the classes, but only less than 30 percent followed through during 2012 to 2016. Even though the number of prescriptions given out was dropping, it couldn't be determined if it was because of the training. Another issue with the program is that it didn't provide accurate data on the correlation between the training and the reduction in overdoses and deaths. National data on overdoses had no distinction to show which doctors had taken the training and which ones hadn't. Because of this, it was impossible to determine if the program was effective in this area.
This same problem has occurred in other programs. For instance, one program was designed to monitor the prescribing of fentanyl drugs that are to be given only to patients with cancer. While these drugs were meant only for those specific patients, many doctors prescribed the medication for other conditions.
The FDA made it a requirement for safety programs to be in place when prescribing all opioid prescriptions and not just the long-acting kinds. This change happened in 2017, but it implies that the long-acting opioids are safe for chronic pain, which goes against most research.
Prescription painkillers have been responsible for many deaths related to overdose. Doctors were prescribing these drugs at a high rate that reached its peak in 2012 at 81.3 prescriptions per 100 patients. While the rate has declined, overdosing is still a major problem in the US, especially in certain regions.
House Approves Bill Which Could Reduce Prescription Drug Prices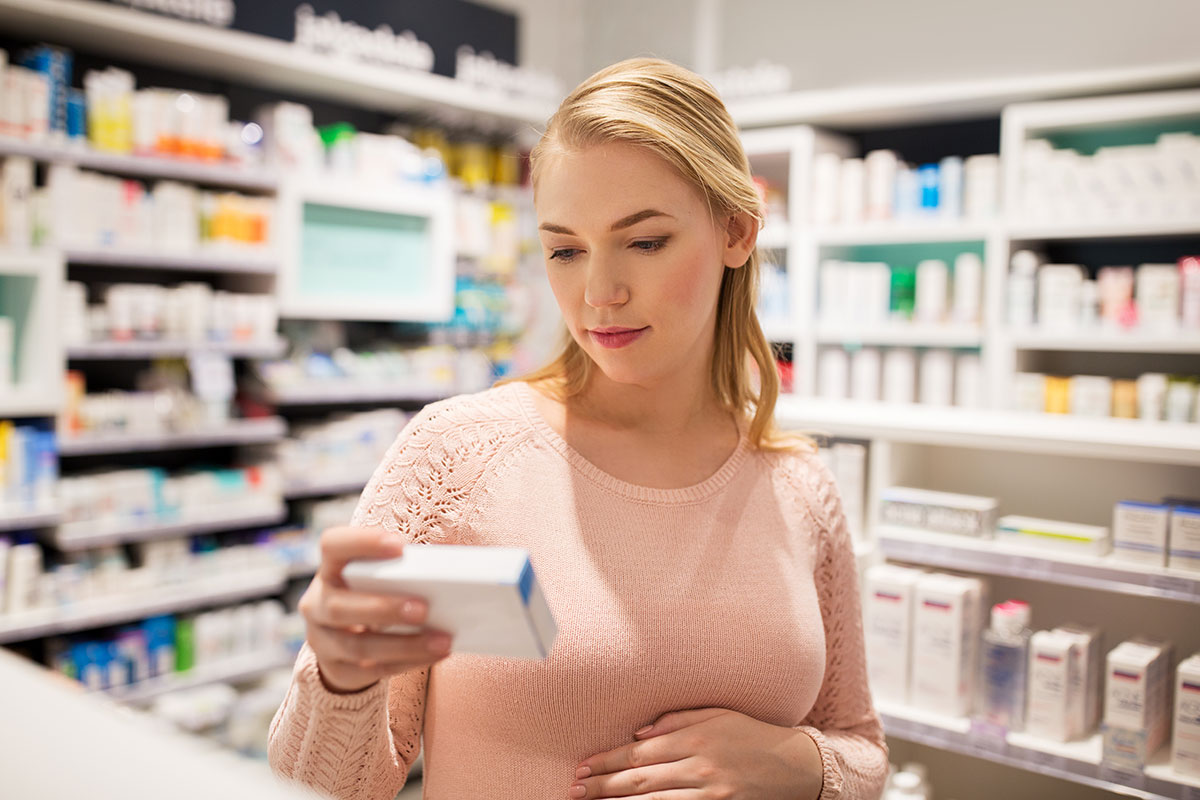 The House recently approved a bill that is aimed at lowering the cost of prescription medications by allowing the government to negotiate with manufacturers of the drugs.
Bill H.R. 3
The bill is titled H.R. 3 and would have a direct impact on Medicare programs. The provisions include benefits for vision, dental and hearing, and it also caps the costs Medicare beneficiaries pay out of pocket to $2000.
This bill was proposed and supported by Democrats, but the Republicans have also been working on legislation to cut prescription costs. Pharmaceutical companies oppose both this bill and the Senate bill.
One of the features of the bill includes allowing the Department of Health and Human Services to negotiate pricing for as many as 250 of the most common drugs. Manufacturers would have to provide the same prices to insurers as what was agreed upon during negotiations.
Drug manufacturers would be required to pay rebates to Medicare if prices went up faster than inflation. The Senate bill, which is sponsored and supported by Republicans, doesn't contain the same provisions, but it does require the companies to pay rebates for raising prices above the rate of inflation.
Other Options for Legislation
Even though the Republicans didn't agree with the Democrats' bill, they did come up with a similar measure, which had the support of eight Democrats at the vote. It would not only cap the expenses paid out of pocket, but it would require insurance providers to provide information about medication prices to patients before they were prescribed the drugs.
The argument against the legislation to allow government to negotiate prices is that it would reduce the amount of money for research and development with pharmaceutical companies, which could limit the number of new medicines available for life-threatening illnesses. It has been estimated that the enactment of the bill would reduce the number of new drugs available by 40 for the next 20 years.
H.R. 3 allocates over $10 billion for the National Institutes of Health, which would be used for research to provide breakthrough cures. Taxpayers could save as much as $5 billion during the next ten years if it is enacted.
The rising costs of prescription medications has placed a hardship on many Americans. Some even have difficulty affording food and other necessities because of the expensive drugs they need. The situation has put pressure on lawmakers to find a solution.
Prescription manufacturers do not support the measures that limit their ability to raise prices. However, politicians recognize the need to make drugs more affordable for the average American. With another election year coming up, they are working on their campaign promises to ensure support from their constituents for the next election.
While it's not expected for the bill to become law in its present state, there is hope that the overall goal will be met even with the changes that would be made. Some day in the future, Americans may be able to afford the drugs they need to manage their medical conditions or cure them.
FDA Tests Diabetes Drug for Carcinogen Levels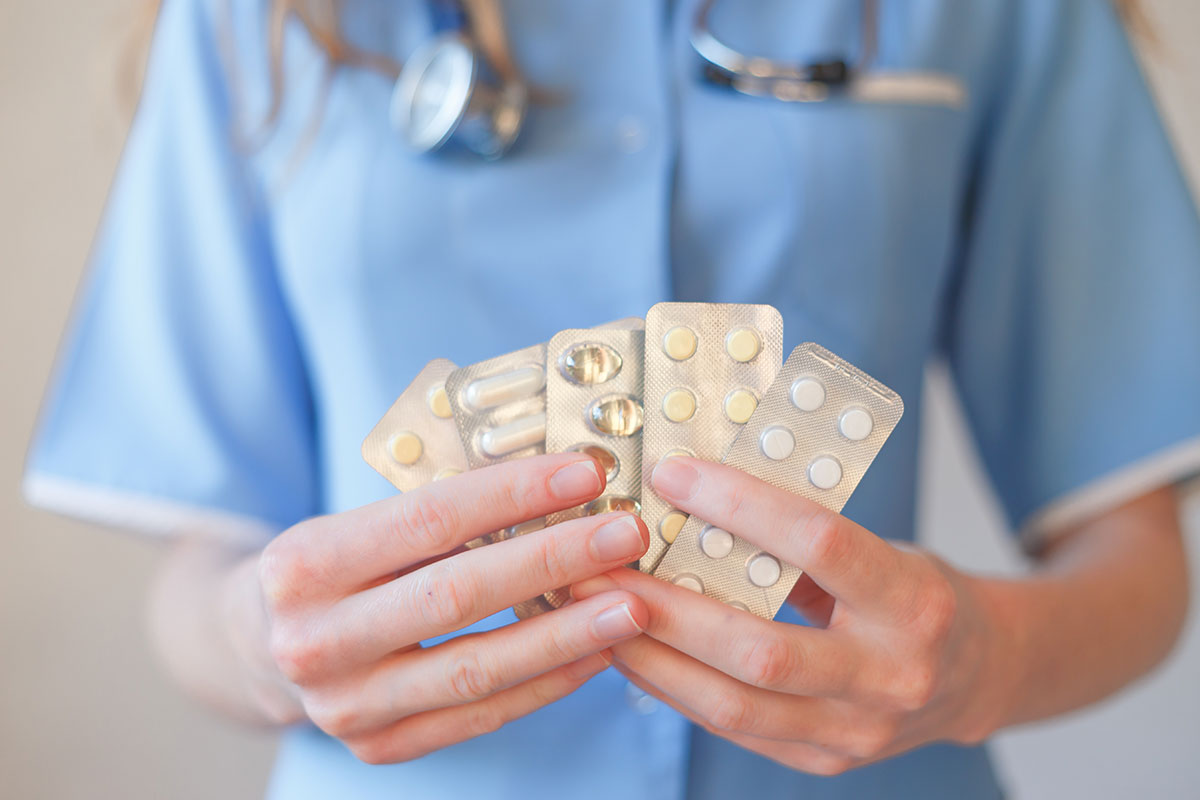 The US Food and Drug Administration is testing for the presence of certain cancer-causing chemicals in the diabetes medication metformin. This medication is a prescription drug that is given to patients with type 2 diabetes to control high blood sugar.
Continued Risks with NDMA in Drugs
Several drugs have been discovered to contain known carcinogens at levels not acceptable to the FDA in the past year. Now, metformin is under scrutiny due to the possibility that it may also contain a carcinogenic substance. The concern with these chemicals is that continued exposure could raise the risk for developing cancer in the future.
Other countries have found some metformin drugs to have low levels of N-nitrosodimethylamine or NDMA. After testing those medications, it has been determined that the level of NDMA is in the acceptable range, which is what is naturally found in food and water. However, some countries are recalling metformin medications. The US is not on that list at this time.
The FDA has a current investigation into the medication to determine if NDMA is found and whether it is above the acceptable limit of 96 nanograms per day. The agency is working with manufacturers to test the samples of the drug. If levels above 96 nanograms are found, the FDA will recommend recalls.
Experts recommend that patients continue taking the medication. If a recall is issued, the FDA will provide information to health care personnel and patients. It can be dangerous to stop taking this medication without the advice of their physician. There are no alternative medications to treat the high blood sugar in the same way.
What Does Metformin Do?
This medication works in several ways to control blood sugar in diabetics. It reduces the amount of sugar the liver makes as well as how much is absorbed throughout the body from the person's diet. It also causes the insulin receptors in the body to be more accurate in how much insulin the system manufactures.
One of the benefits of this medication is that it doesn't increase the amount of insulin being made in the body, which means the patient has a lower risk of hypoglycemia or low blood sugar. Other medications carry a higher risk for this condition.
The doctor may prescribe metformin in tablet form, a liquid or one of two long-acting medications. Brand names for metformin include Glucophage XR, Glumetza, Fortamet and Riomet. The medication was originally manufactured by Bristol-Myers Squibb, but several manufacturers make the generic version.
Taking a medication like metformin can control sugar levels and prevent many health issues that are related to high blood sugar. This includes diabetic neuropathy, heart disease and diabetic retinopathy. Regular use of the medication may prevent complications which arise from diabetes.
Manufacturers of metformin are working with the FDA to determine if metformin is safe for use. Anyone who is concerned about the risk of carcinogenic chemicals in this medication or other medicines should discuss the issue with their health care provider. The doctor can recommend other options or put their minds at ease.