Hunt's Brand Tomato Paste Recalled for Mold Contamination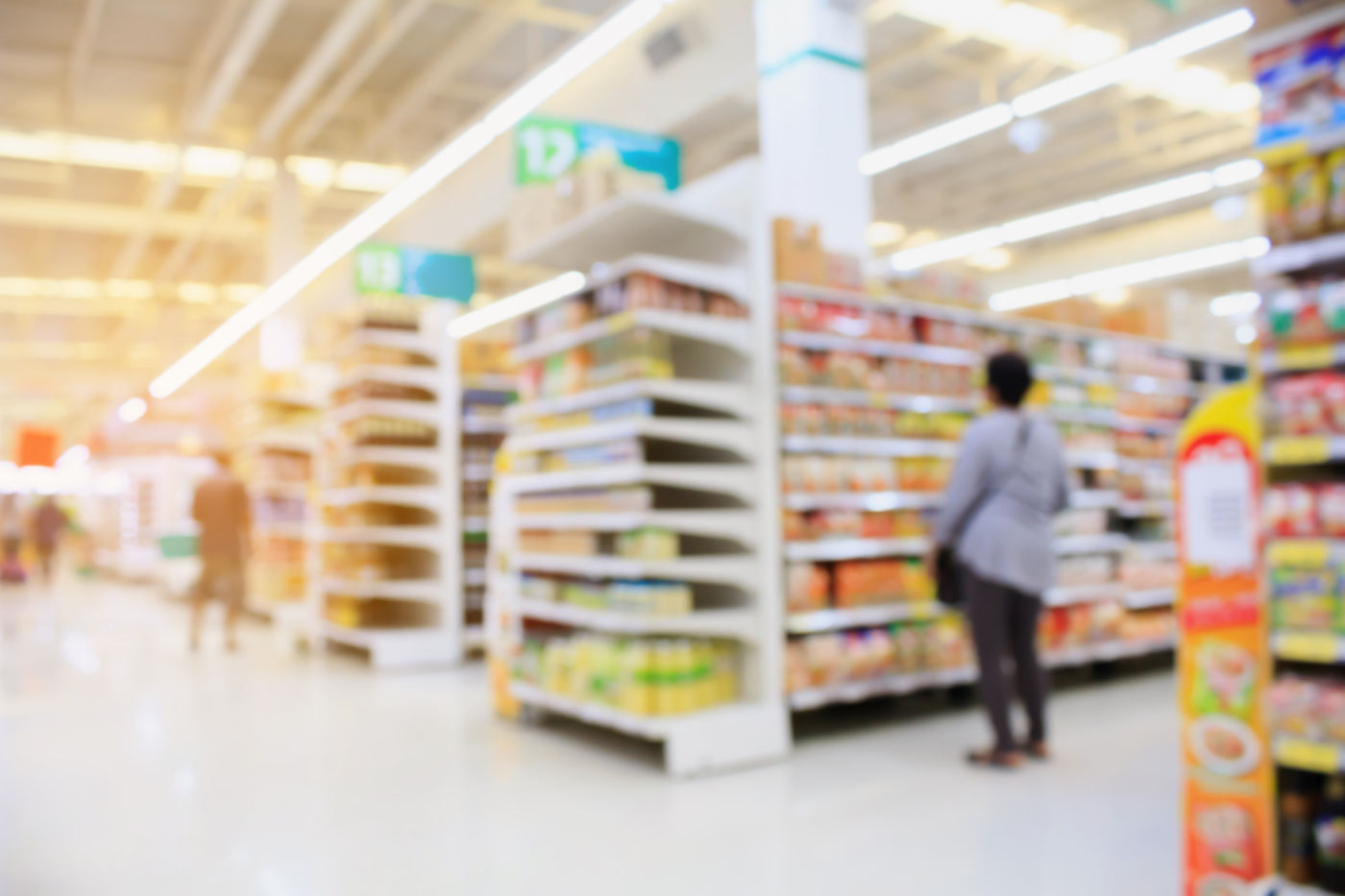 If you have some tomato paste in your pantry, you should check to make sure it's not a risk to your family's health. That's because some cans of the popular Hunt's brand tomato paste are now subject to a nationwide recall for the potential risk of mold contamination.
The tomato paste, manufactured and sold by Conagra Brands, is being voluntarily recalled by the company across the United States. The recall affects the six-ounce size cans of the tomato paste, with the "no salt added" label.
In a statement issued alongside the recall, Conagra said that the contamination may have occurred after the canning process. The manufacturer, based in Chicago, stated that the final tomato paste product could have been damaged after being canned, which could have allowed for mold to enter the food product and grow inside the cans. The company did not provide further details.
The tomato paste can boasts that the food product is derived from vine-ripened, all natural tomatoes. Despite these natural promises, consumers found mold in their supposedly healthy tomato paste and warned the company. Conagra issued the voluntary recall of the no-salt-added tomato paste cans after it received complaints from consumers about the existence of mold in their tomato paste.
Because of the serious health risk in consuming moldy product, the company issued the recall specifically for the 6-ounce cans containing an expiration date of October 16, 2020 and with the lot code number 2105902510. Conagra said that the risk of infection did not affect any of its other products, so the tomato paste is the only product currently under recall.
In its press release, Conagra also said that it was informing the U.S. Food and Drug Administration about the mold findings. The company said it will continue to work with the federal agency to ensure that the affected tomato paste products were removed from circulation, taken off grocery store shelves and returned to the manufacturer. Conagra further stated that it plans to work with the FDA to spread the word of the health risk and of the recall to consumers.
Mold in food can cause serious health risks. According to the U.S. Department of Agriculture's Food Safety and Inspection Service, mold can cause respiratory problems, sickness, vomiting, and allergic reactions. Other health reactions can include throat irritation, coughing, wheezing, and skin and eye irritation.
So if you have tomato paste products in your cupboard, double-check the brand to see if your food is affected by this health and safety recall. If it's Hunt's brand no-salt added in the six ounce containers, you should not open it, and return the cans to your supermarket.
Trump Administration Wants to Ban Flavored E-Cigarettes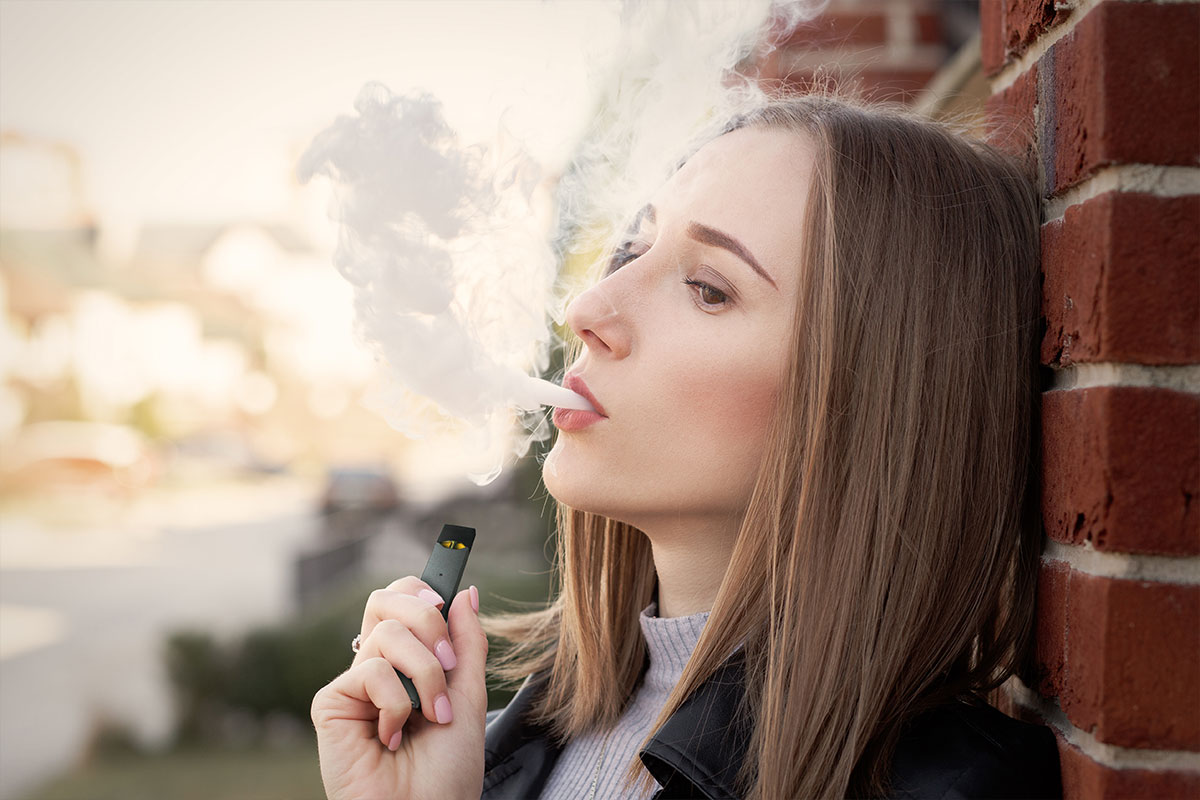 The Trump administration announced that it plans to propose a ban on flavored e-cigarettes. The goal is to reverse the alarming trend in underage kids who are vaping.
A New Ban on Flavored Vaping Products
According to the Health and Human Services secretary, the FDA plans to develop guidelines on removing flavored electronic cigarettes. The only product which would be allowed would be tobacco-flavored e-cigarettes. Before the restrictions can take effect, the agency will need to develop rules, and the public will have a chance to input their opinions.
This proposal would only impact vaping products containing nicotine since those are regulated by the FDA. Other products may still remain unregulated. The FDA has delayed banning flavored vaping products even though it has been able to since 2016 when the first regulations came into effect. It had stated that it wanted to study flavored products to determine if they assisted adults in switching from traditional cigarettes to e-cigarettes.
An Alarming Situation
With the recent health scare where over 450 people have developed lung illnesses tied to vaping, advocates for regulation and parents are calling for more restrictions and enforcement. Many experts believe that the flavors are much of the reason for the increase in vaping by teens.
This ban would have a strong impact on manufacturers and distributors in the vaping industry. Many of them have made their reputation and built a solid business on flavored products. Juul is one of the largest vaping manufacturers with a large share of the market. The company has developed mint, fruit and other flavorful products to entice users.
Even though Juul and others say their products are designed to appeal to adult smokers who want to stop using tobacco products, evidence suggests that one of the growing markets is with teens.
Taking Action
As the medical field searches for answers as to the exact cause of the illnesses, the CDC and other organizations are recommending that people stop vaping. So far, six people have died because of the illness. The link that ties everyone together is that they all were using e-cigarettes or vaping devices. Some had nicotine in them, but not in every case. The situation has caused alarm for parents, schools, and others who see the increase in underage vaping as dangerous.
The First Lady had recently tweeted about the situation and voiced her concern about children vaping. She stated that she was "deeply concerned" about this issue. The FDA recommends that people not buy vaping products off the street, not alter those they buy in stores and not to use any oils made with marijuana.
Along with the federal investigation, states are conducting their own investigation into the mysterious illnesses that have been diagnosed just since August. The hope is that a ban on flavored products will reduce the appeal to kids and teens. Some studies show evidence that vaping can lead to other drug use, including smoking tobacco and even using cocaine and heroin.
Sixth Fatality from Lung Disease Linked to Vaping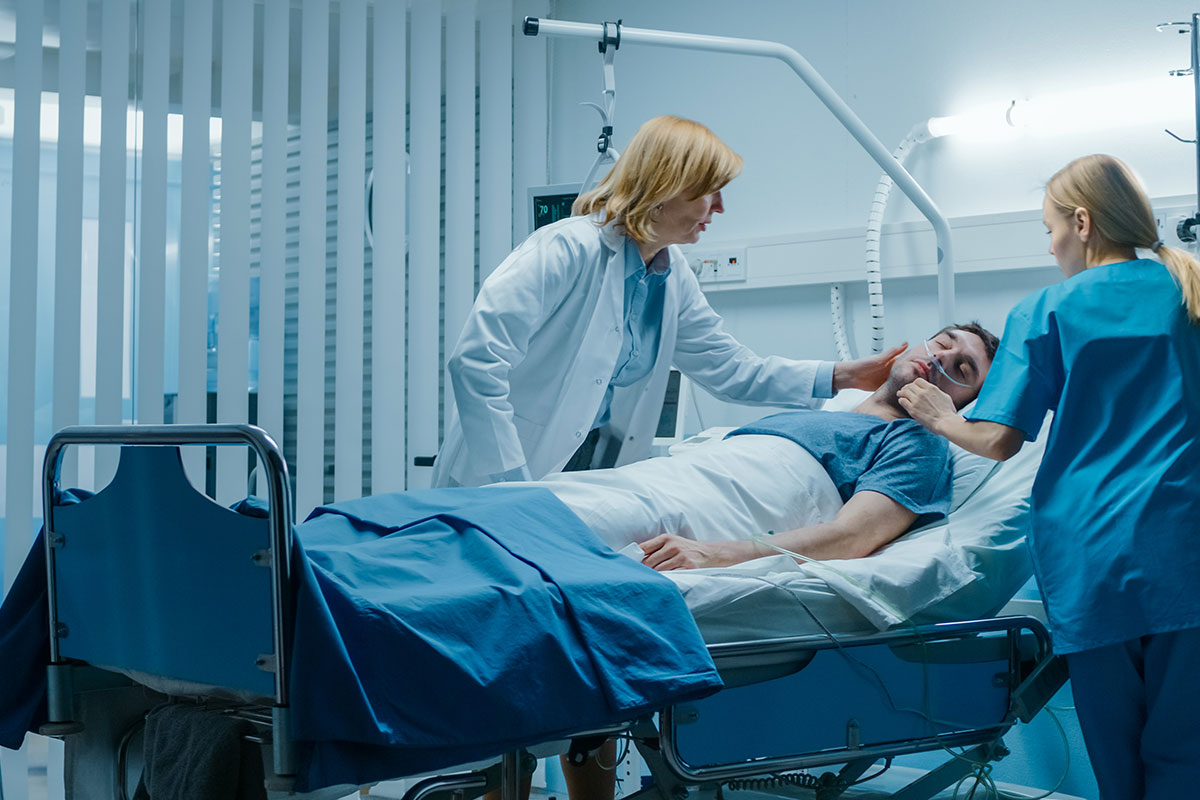 The sixth person has died from a lung illness which is being linked to e-cigarettes and vaping. This person was over 50 years old and lived in Kansas, and it is the first such death in the state.
Growing Concern Over the Dangers of Vaping
Concern is growing over the safety of e-cigarettes and vape pens after more than 450 people have become ill with a mysterious lung disease in the last few months. Five of them have died prior to the person in Kansas. The other deaths were from Oregon, Minnesota, California, Illinois and Indiana. The first death came from Illinois and was reported in August. Oregon was next, followed by Minnesota.
This situation is widespread with the illnesses being reported in 33 states as well as the US Virgin Islands. There is an ongoing investigation but no definitive cause has been found yet. The one link between the deaths is they all used e-cigarettes, but even the ingredients used are different. Each state is conducting its own research. In New York, officials have discovered that vitamin E acetate was found in the products of those that got sick in the state. However, this may not be the case for other states.
Companies that manufacture e-cigarettes and other vaping devices are being investigated in New York. Samples obtained show that the thickeners in the vape liquids are almost pure vitamin E acetate.
Taking Action
The Centers for Disease Control and Prevention (CDC) recommends that people stop using these products while the investigation is going. Anyone who notices symptoms of illness should report it to their doctor right away if they are continuing to use the electronic cigarettes. Symptoms to be concerned about include coughing that won't go away, chest pain and shortness of breath. The American Medical Association and American Lung Association are also advocating for people to avoid e-cigarettes.
To counteract the alarming trend, organizations and government are taking action. The FDA has sent warning letters to Juul, one of the leading manufacturers of vaping products, warning them to stop marketing to teens. They have a short time to comply or the company faces penalties, including fines and seizure of the products.
New York has proposed legislation that would make the sale of flavored e-cigarettes illegal. Michigan has already passed a similar law. San Francisco has a new ordinance in place that banned all e-cigarette sales within the city limits.
The FDA has initiated an educational campaign about the dangers of vaping. The agency has also developed a policy to restrict retail stores from selling flavored products which are accessible to those who are underage. The policy also requires websites that sell e-cigarettes to provide verification of the age of buyers and to limit the number of products they can purchase. While the FDA is taking action, some critics think the agency should do more. They want to see e-cigarettes regulated like tobacco products and all those that are unregulated should be shut down. Retail stores that sold to underage kids would pay heavy penalties similar to what happens with alcohol and tobacco cigarettes.
Schools Get Serious about Vaping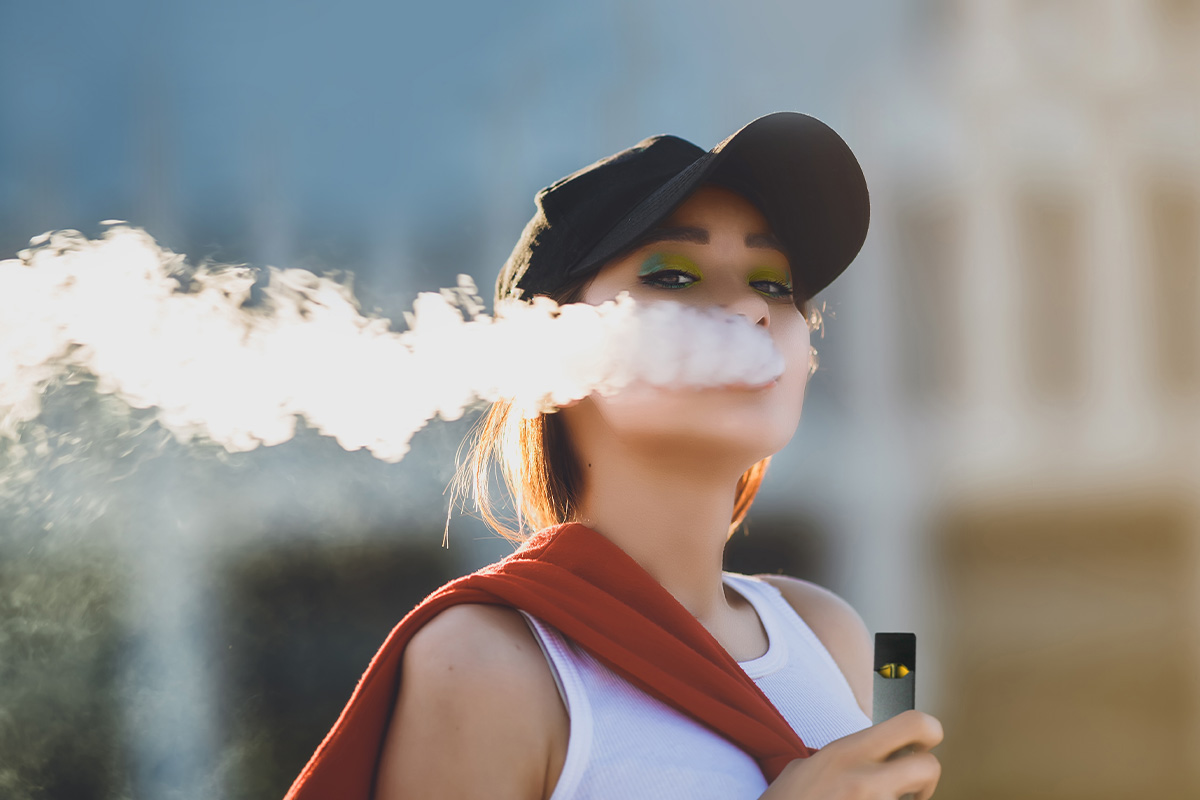 Some schools are starting to get serious about how they handle students who are caught vaping. The changes come as a result of an increase in the number of teens and elementary age kids who are experimenting with e-cigarettes and vaporizers.
The Serious Risks of Vaping
Schools are going beyond the traditional means of discipline, such as detention, when kids are caught with vaping devices. One school district in North Texas is enforcing the rules by putting those who violate them in a special disciplinary school for one month. Another school, this one in Alabama, is removing doors from the bathroom stalls. Numerous other schools have installed sensors in the bathrooms which can detect smoke.
These actions come as concern for the health risks of vaping grow. Over 450 people have been diagnosed with a mysterious lung illness from vaping. Six people have died. Many of these diagnosed are young adults and teens who appear to be healthy. The American Medical Association issued a statement to encourage all people to stop using vaping devices and e-cigarettes until a cause for the illnesses can be determined.
While e-cigarettes were initially developed as an alternative to tobacco cigarettes for smokers, they have developed a wide appeal for non-smokers. In fact, they have become quite popular with young adults and teens. Almost three million school-age kids used electronic cigarettes and vape pens in 2018, according to the US Food and Drug Administration (FDA).
Schools have banned these devices from being on school property, but it hasn't kept kids from bringing them in. Part of the issue is they look innocent enough. Juul vaping devices resemble a flash drive. They are small and discreet, so that users don't get caught. These vaporizers don't have any smoke and often don't have a scent. Kids can keep them in their pockets or purses and not be detected by school officials.
Schools Take Action
School districts are getting creative about finding the e-cigarettes and vape pens as well as how they respond to a student when they violate the rules. One district has kids roll up their sleeves when they arrive to search for e-cigarettes.
Demand for sensors placed in bathrooms has gone up significantly. In fact, one company has provided sensors to schools in 46 states.
The FDA has warned manufacturers of electronic cigarettes to work to reduce underage use. Some manufacturers appear to target a younger audience through bold ads and labeling vaping devices as cool and trendy.
As more schools recognize the seriousness of vaping among teens and those even younger, it is expected that they will take further action. Instead of warnings and detention, which don't seem to deter action, schools are hopeful that more serious consequences will act as deterrents. Whether it's sending the kids to an isolated school for a month or removing stall doors from bathrooms, school districts are proving that they are serious about protecting kids from the dangers of vaping. It's too early to know if these changes are effective yet.