Hawaiian Man Wins $700,000 Jury Verdict for Wrongly Receiving Antipsychotic Drugs in Hospital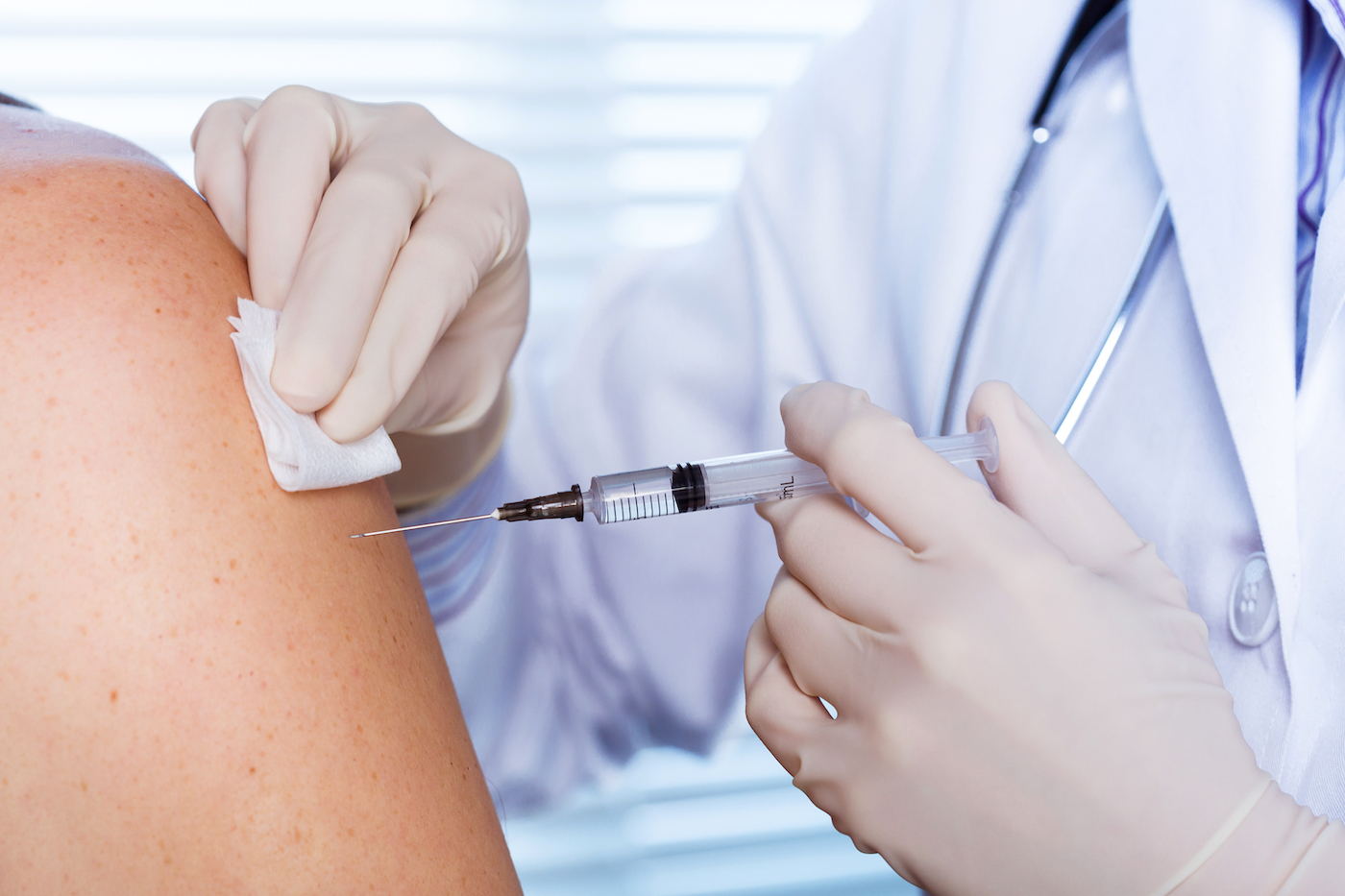 A federal jury has just found in favor of a Hawaiian man who sued a hospital for injecting him with antipsychotic drugs against his will.
The jury awarded more than $700,000 in damages to the man, Cameron Raymond, who was a patient at Wilcox Memorial Hospital in 2013. In his lawsuit brought in US federal district court, Mr. Raymond claimed that hospital emergency room staff injected him with drugs that rendered him incapacitated for months. After hearing evidence from both sides, the jury concluded that the hospital intentionally or, at least, recklessly inflicted emotional distress on Mr. Raymond when they gave him the drugs without his consent. The jury held unanimously that the hospital's actions amounted to assault and battery.
The jury then granted damages in excess of $700,000, including $425,000 for punitive damages and almost $300,000 in compensatory damages to account for Mr. Raymond's pain, suffering and emotional distress.
The case arose from an incident that occurred in June 2013 between Mr. Raymond and his ex-wife, who reportedly called the police and asked them to come to his home. According to court records, the woman said that she was concerned about Mr. Raymond's behavior, and that she had received strange phone calls and text messages from him while he was in the custody of their children. (Mr. Raymond, by his testimony, denies her allegations.)
After the police arrived to the home, Mr. Raymond was detained in leg and arm restraints and was driven to the emergency room of the Wilcox Memorial Hospital. There, he received an involuntary psychological evaluation, and hospital staff took his blood for testing. According to the court testimony, the blood test came back negative for illegal drugs.
Despite the negative blood test, the hospital staff determined that it was unsafe to transport Mr. Raymond to another medical center for further evaluation without his being incapacitated. Therefore, according to court records, hospital staff injected him with 2 different antipsychotic medications against his will.
As a result of these injections, Mr. Raymond was left incapacitated for months. He testified that he was forced to move in with his parents for day-to-day care, and that he could hardly move his own body for 6 months.
Wilcox Memorial Hospital declined to comment after the jury's verdict, stating that it was still reviewing the case and the verdict with its attorneys. Mr. Raymond also declined to comment to the press following the ruling in his favor.
The Ties Between Roundup and Cancer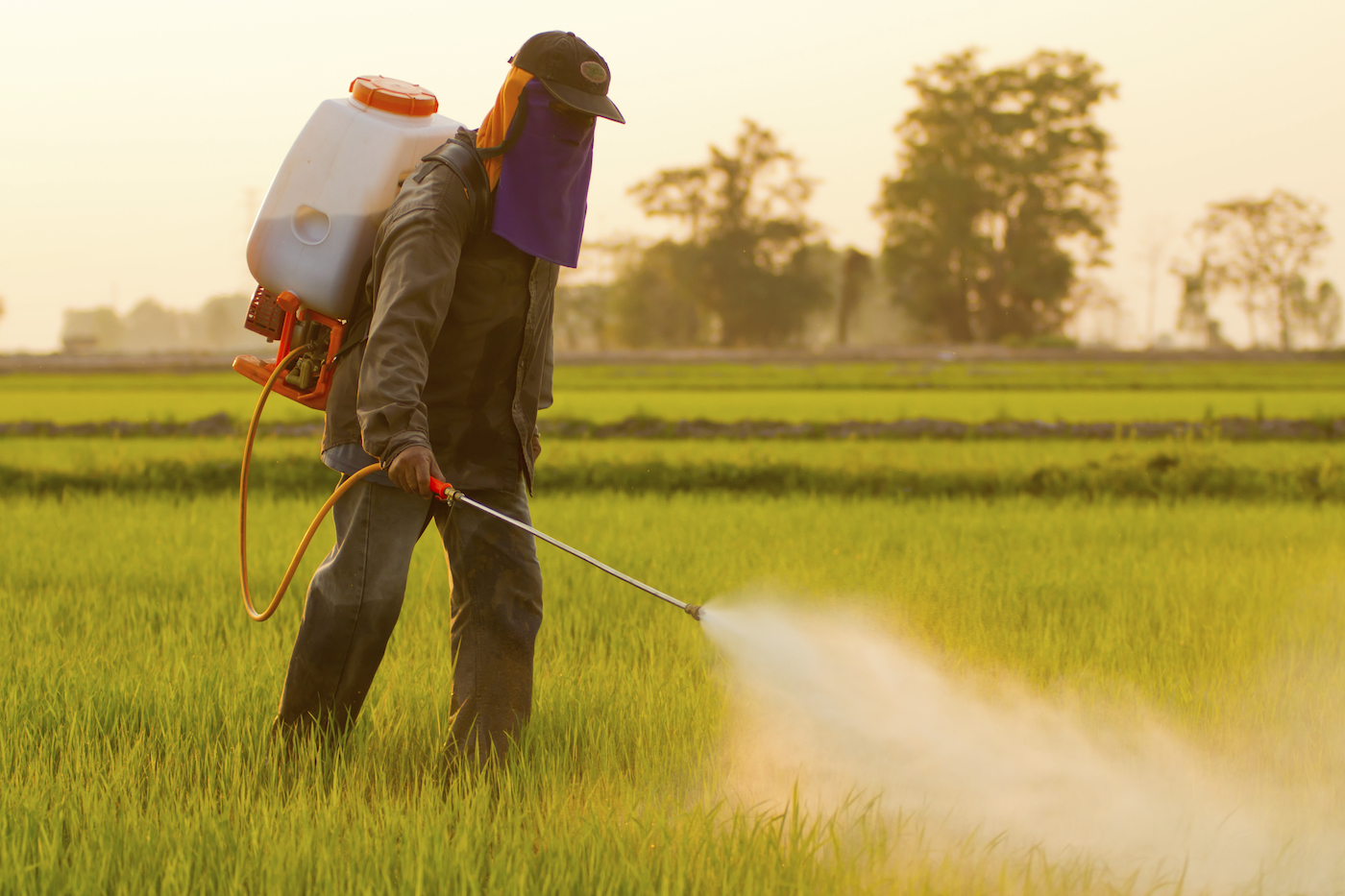 Roundup is a weed killer used on farms throughout the United States. However, studies have been done which show this is a dangerous product with many side effects. One of those side effects is cancer, which can be fatal. In fact, numerous lawsuits have been filed against Monsanto, the maker of Roundup.
Types of Cancer Caused by Roundup
Much research has been done to link Roundup to certain types of cancer. One of the most well-known is Non-Hodgkin's lymphoma. However, it is also tied to several others, including:
Renal cell carcinoma
Skin tumors
Hairy cell leukemia
Various types of lymphoma
Chronic lymphocytic leukemia
Pancreatic islet cell tumors
There is also some support that Roundup may cause damage to DNA and chromosomes. Some believe it may also create a higher risk for Parkinson's disease.
What is Roundup?
Roundup is a weed killer manufactured by Monsanto since the 1970s when it was first introduced. It was so successful at killing weeds without harming the crops that it has become the most widely used product for weed control throughout the world.
Monsanto is also one of the engineers of seeds, and it has developed crops that are resistant to glyphosate, the active ingredient found in Roundup. Farmers can spray the fields with Roundup and not hurt the crops while getting rid of weeds.
The weeds have developed a resistance to glyphosate, which means the product must be sprayed more heavily. This has caused a higher exposure to the product for farmers.
Numerous studies have been released on the risks associated with Roundup and other weed killers. One such study was done by the International Agency for Research on Cancer (IARC), and they looked at five different pesticides to determine if they could cause cancer. From the research conducted, glyphosate was labeled as probably carcinogenic for people.
The studies came from agricultural exposure of people in the US as well as in Canada and Sweden. There was also evidence that the ingredient in Roundup could cause cancer in lab animals.
More research is being done to determine what levels of exposure can increase the risk for developing these types of cancer. The US Environmental Protection Agency conducted their own study in 1995 and labeled as probably carcinogenic for humans. The agency has changed its position and now states that it is not a carcinogen. In fact, it says Roundup is low toxicity if it's used as directed.
The EPA drafted another assessment in December of 2017 that went even further to say there was no toxicity towards animals – even birds within their normal environment.
Lawsuits Filed
More than 800 lawsuits have been filed against Monsanto since the IARC report was released. They are claiming that the manufacturer should have warned users about the risks of using the product instead of promoting it as safe.
According to many of the claimants, they did not wear protective clothing and gear when spraying Roundup. In fact, some of them were directly exposed when the spray accidentally got on their skin. People from all over the country have been exposed, on large agricultural farms and in small backyards.
While Monsanto is the producer of Roundup, which is the top-used pesticide in the world, it is not the only company that manufacturers weed killers with the same active ingredient. However, lawsuits claim that it is not just the glyphosate that is the cause of the cancers. It is the mix of other ingredients, such as animal fats, that increase the carcinogenic properties of the chemical.
The situation is not a simple one as many other reports show a different view. In fact, over 800 studies have been done to show the safety of glyphosate, according to Monsanto. One such agency, the European Chemicals Agency, stated that the ingredient is not classified as carcinogenic. Other reports from Japan, Australia, New Zealand, Canada, Europe and even the United States support that claim.
The first trial against Monsanto was held in California with a verdict coming in August 2018. The verdict was for $289 million but was reduced to $78 million. It did hold the manufacturer responsible for a plaintiff with Non-Hodgkin's lymphoma. Punitive damages were also awarded.
The second trial, which was also the first federal trial also provided a victory for the plaintiff with payment of $80 million ordered. More lawsuits will likely be forthcoming given the verdicts already received.
Monsanto still maintains that the pesticide is safe for use on weeds when label instructions are followed.
The Dangers of Roundup to Humans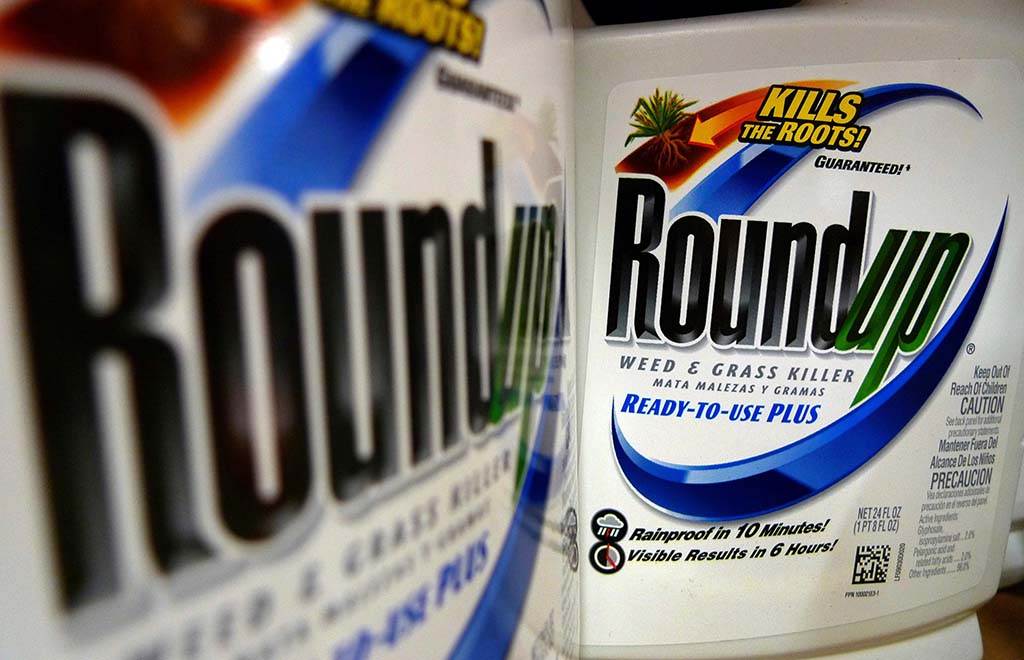 Roundup has been used in many applications to control the growth of weeds. This herbicide was developed by Monsanto and is used on farms, in residences and in commercial applications. While it has proven effective at killing weeds, it is often at the center of controversy for increasing the risk of cancer.
Glyphosate and the Risk
Glyphosate is the active ingredient in Roundup. It kills off most plants by inhibiting their metabolic pathways. While some studies have indicated that the chemical is relatively safe and does not cause cancer or increase the risk, others have provided information that indicates otherwise.
An added issue with Roundup is that it may contain other ingredients which are not listed. Some of these ingredients may increase the toxicity of glyphosate and be even more dangerous than the active ingredient.
A study by the World Health Organization came to the conclusion that glyphosate could be carcinogenic and is linked to several cancers, including non-Hodgkin's lymphoma. The study admits that more research is needed to determine the level of risk. However, this study did lead the US Environmental Protection Agency to conduct its own investigation into the weed killer.
Other Dangers of Roundup
While the focus is on whether Roundup can cause cancer or increase the risk of developing certain types of cancer, other claims have been made against the weed killer. There are varying degrees of reliability of these studies and claims, but they are interesting to note.
Chronic kidney disease – a study indicated the possibility of a link between Roundup and kidney diseases for farmers who worked and lived in Sri Lanka
Complications with pregnancy – increased risk of birth defects
Colitis – glyphosate may suppress natural bacteria
Alzheimer's disease – glyphosate may cause neural cell death which is found in those with the disease
Parkinson's disease – glyphosate may damage brain cells, which are linked with the disease
Even though Roundup is used in various applications, the main concern is for those with a higher level of exposure, such as is found in the agricultural industry. However, landscapers also face a higher risk if they used the product on a daily or regular basis.
GMO and Roundup
As Roundup proved to be quite effective against weeds, Monsanto sought to increase its use for farmers with GMO seeds. These seeds were genetically modified to be resistant against glyphosate. This allowed the farmers to spray the crop fields liberally without worry about their plants.
Tests have been done which show that some of these products contain glyphosate, such as corn, soybeans and canola. While there have been minimal indications that this level of exposure would cause any health concerns, it does show the power of the product.
Monsanto's Stance
Even though the company has been hit with numerous lawsuits, Monsanto still maintains the safety of its product when used as directed. It has cited the report from the EPA as evidence which backs its claims.
The manufacturer has also listed other government agencies around the world which support claims of glyphosate's safety. It has worked to discredit the report by the WHO agency, the International Agency for Research on Cancer by saying it was "junk science."
However, lawsuits continue to be filed against the company for its use of Roundup and failure to provide adequate warnings of the dangers of the product. In August of 2018, the first trial against Monsanto came to a conclusion with the jury awarding $289 million in damages to a former groundskeeper who had been diagnosed with cancer.
Monsanto appealed the decision, but the judge ruled in favor of the plaintiff and awarded $78.5 million. While the amount was reduced, the verdict stood, which has led the way for new lawsuits to be filed against the company.
A second trial concluded in March 2019 with the jury awarding $80 million to the plaintiff against Monsanto. A third trial is set for a decision in May 2019, which could have long-lasting effects. Over 11,000 lawsuits have been filed, which could be combined into one federal case.
Even those who used Roundup without the proper protection may challenge the manufacturer because advertisements stated that the weed killer was safe to spray without gloves. This indicates that exposure to the skin should not carry any risk.
More research is being conducted with new studies released to either support the use of glyphosate in pesticides or to warn against such use. The controversy will continue as more lawsuits against Monsanto reach verdicts.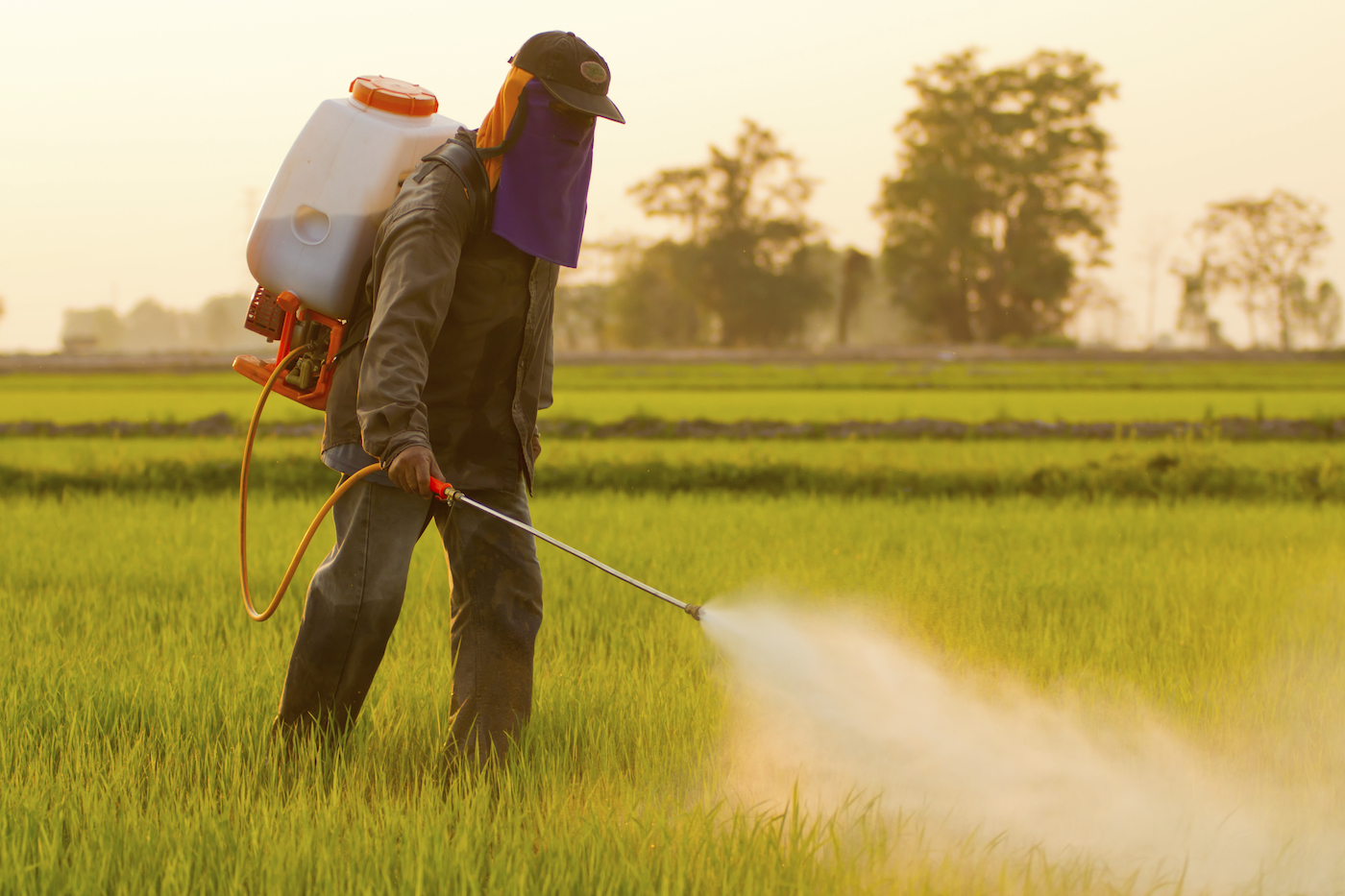 Roundup is a pesticide that has been used for decades on farms and in back yards to control weeds. This pesticide uses glyphosate as the active ingredient, which is often found in other weed killers as well. However, there is a lot of controversy surrounding Roundup and its link to cancer. At the same time, Monsanto, the maker of Roundup, assures everyone the product is safe. Several studies have agreed with the safety of the product while others indicate it is dangerous.
In Support of Roundup
The US Environmental Protection Agency first stated that the pesticide was dangerous and posed a risk for certain cancers. However, it changed its stance in 1993 when it re-registered the product and stated it did not pose an unreasonable risk to people or to the environment when used as directed with the instructions on the label.
The UK Pesticide Action Network has also stated that the toxicity levels of Roundup are very low. However, glyphosate can cause issues with animals if they consume the pesticide or have contact with plants that have been sprayed. Even though the agency stated that the active ingredient was relatively harmless, it also suggested that other ingredients may increase the danger. For instance, surfactants are added to help the glyphosate adhere to plants better, but some are toxic to fish and may cause cancer in people.
The Link to Cancer
Even though there are agencies and studies that suggest Roundup is relatively safe, others indicate the opposite. The International Agency for Research on Cancer (IARC) has completed a study and suggests that glyphosate may cause cancer or be carcinogenic.
The study conducted research in the US, Canada and Sweden and showed that glyphosate was found in the urine and blood of farmers as well as tumors in animals. Their research indicated an increased risk of non-Hodgkin's lymphoma in people who were exposed to the weed killer.
After the IARC study was released, the EPA opened an investigation into the risks of the chemical in Roundup. At this time, it has not changed its stance against glyphosate, but the review is not complete.
The Availability of Roundup
Roundup has been used in over 130 counties, but some areas have banned it with the rise of studies that indicate a high risk of health issues. Lawsuits have been filed against Monsanto for incorrect labeling and marketing with plaintiffs claiming the product caused their cancer.
The pesticide is used in many applications. They include the following:
Agricultural – certain formula of Roundup are designed specifically for farms where large amounts of acreage must be weed-free for the production of crops
Residential – Roundup is often used to kill weeds in yards and gardens and along foundations
Commercial – Roundup is used by property owners and managers to kill weeds and other plants around landscaping and in parking areas
Municipal – local governments have used Roundup to keep weeds out of city parks and off public property
While Roundup has been popular ever since its introduction, the development of GMO crops has increased the use. These crops have been genetically modified to make them resistant to the chemicals in the weed killer. This allows users to spray Roundup over the crops and remove weeds without killing the plants.
Recent Studies
While Roundup has been at the center of controversy for some time, new studies have been released that still provide contradicting results. For instance, a study released in 2017 in Journal of the National Cancer Institute showed that no connection between glyphosate and non-Hodgkin's lymphoma was found to exist. The study did say there was a trend for an increased risk for AML, which is a type of leukemia.
A more recent study was performed by scientists from UC Berkeley, University of Washington and Mount Sinai School of Medicine, which showed that there was a 41 percent increase in risk for non-Hodgkin's lymphoma for those who had the highest level of exposure to the chemical. With the evidence from this study, it concludes that those with the highest exposure have the most significant risk. This means that farmers and others in the agricultural industry are more at risk than for those who use Roundup in other settings.
While the numerous studies that have been done show conflicting evidence as to whether Roundup does increase the risk of cancer, there is enough of a concern that more studies are warranted. Those who have cancer after working with the product are seeking answers and assistance if the pesticide is to blame.