Gas Fireplaces Recalled Due to Safety Hazards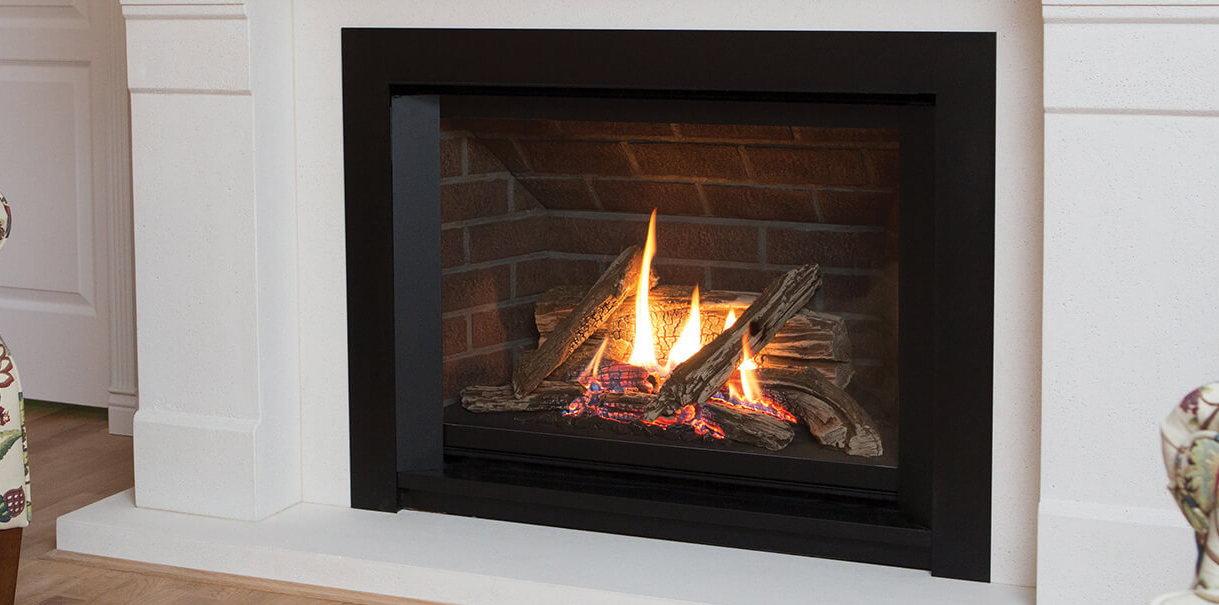 A specific brand of gas fireplace has been recalled due to the risk for burns and lacerations, according to the US Consumer Product Safety Commission website. The fireplace is manufactured by Miles Industries of Canada.
The specific name of the product is Valor H5 Gas Fireplace. It has been sold at Specialty Hearth stores, Abercrombie & Co, and Southern Fireplaces & More, as well as Custom Hearth and Southern Hearth & Patio. These units cost between $3700 and $5500 for the product alone, not including installation expenses. The recalled product was sold between July 2014 and March 2020.
The recall notice is for two models of the Valor H5, which were manufactured in seven trim options. They came with a mesh barrier screen and a log set. They are fully enclosed with a sheet metal box and a glass front. The fireplaces have an exhaust which is vented outside.
The issue with these fireplaces, which caused a recall notice was for a delayed ignition. The pilot degrades which would allow the gas to accumulate before it lights. Once the ignition happens, it can make the glass window shatter. A person nearby could be hit by the glass, causing lacerations. It can also lead to severe burns.
As the glass shatters, it can send the shards flying and embedding into a person who is in the vicinity. Flying glass can be more dangerous than a regular cut because of the power behind the impact. The risk for burns is significant as well if the glass shatters because it is like an explosion, which can cause the fire to travel further.
What Consumers Should Do
Consumers who own one of these products should stop using them immediately. They can contact the retailer where they bought the fireplace for a free repair. Miles Industries is also contacting any purchasers known. Consumers can also contact Miles Industries directly at 866-420-3360 or through email at H5@valorfireplaces.com.
Information about which models are part of the recall can be found on the right side of the box which holds the unit. The model number is listed on the top left with the serial number just below. The model number is 1150ILP with a serial number between 20001 through 20365. The other model number is 1150JLP with serial numbers between 20366 and 21502.
Do not continue using the fireplace until it has been checked out by a professional. A delayed ignition allows gas to build up, which can create a dangerous effect once it is lit. While only a small number of these products have been sold in the US, there have been reports of malfunction without injury. Consumers should take the recall seriously because these injuries can cause serious damage, depending on the area of impact on the person. Burns and lacerations from flying glass can be painful and even cause permanent damage.
Any recall notice should be heeded as evidence exists that it can be dangerous and even life-threatening in certain situations.
Bayer Settles 90% of U.S. Essure Claims for 1.6 Billion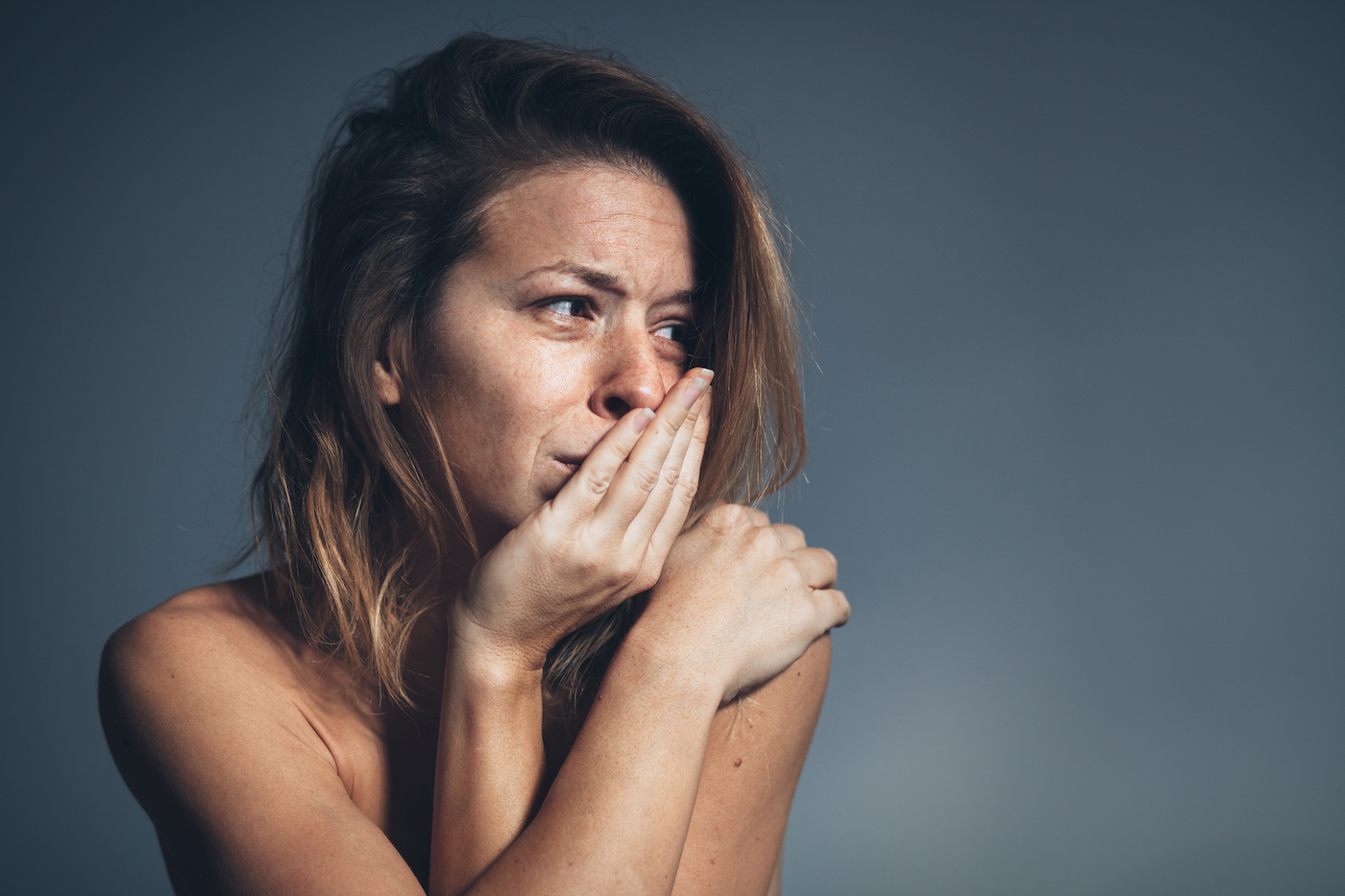 About 90 percent of the more than 39,000 lawsuits filed against Bayer over Essure injuries have been resolved by a $1.6 billion settlement. Bayer said in a statement that the settlement resolves most filed and unfiled cases and that it continues to work with plaintiff's lawyers to resolve the remaining cases.
FDA Actions and Essure Injury Complaints
The settlement comes after years of complains of adverse events involving the metal coils which are placed in the fallopian tubes. Some of these complaints say that the coils can perforate the tubes, tear the uterus, and that the coils can break causing little metal shards to migrate elsewhere in the body. Women have also complained of heavy bleeding, pain, and other side effects that the patients were forced to undergo hysterectomy.
In 2018, the U.S. Food and Drug Administration placed restrictions on the device and required patients to review the Patient- Doctor Discussion Checklist and sign prior to being implanted with the birth control device. Bayer made the decision to stop selling Essure in the United States not long after citing declining sales.
Post-Market Surveillance Reports
The required 522 study, a post-marketing surveillance plan, was also extended by the FDA from three to five years. The FDA published the first spreadsheet of Essure adverse events on August 11, 2020, which includes events that Bayer knew or learns of during the period of November 2016 to November 2020.
The first spreadsheet includes more than 1,400 events including pain, device fragments, pregnancy, and organ perforations, including 1376 reports of serious injury, 53 reports of death and 24 reports of malfunction.
Essure Lawsuit Settlement
Many of the plaintiffs alleged in court filings that Bayer knew or should have known about the risk of adverse events, including organ perforation, device breakage, and device migration. They also allege that Essure birth control was improperly design and can break and migrate after being implanted. They accused Bayer of misrepresenting the efficacy and safety of the contraceptive device and Women who suffered Essure injuries alleged in court filings that Bayer concealed the risks and dangers of the device from the FDA, the medical community and from the women who relied on the device.
Many of the terms of the settlement are confidential, and Bayer did not admit to any wrongdoing in the court filings.
Risk for COVID-19 Goes Up for Vapers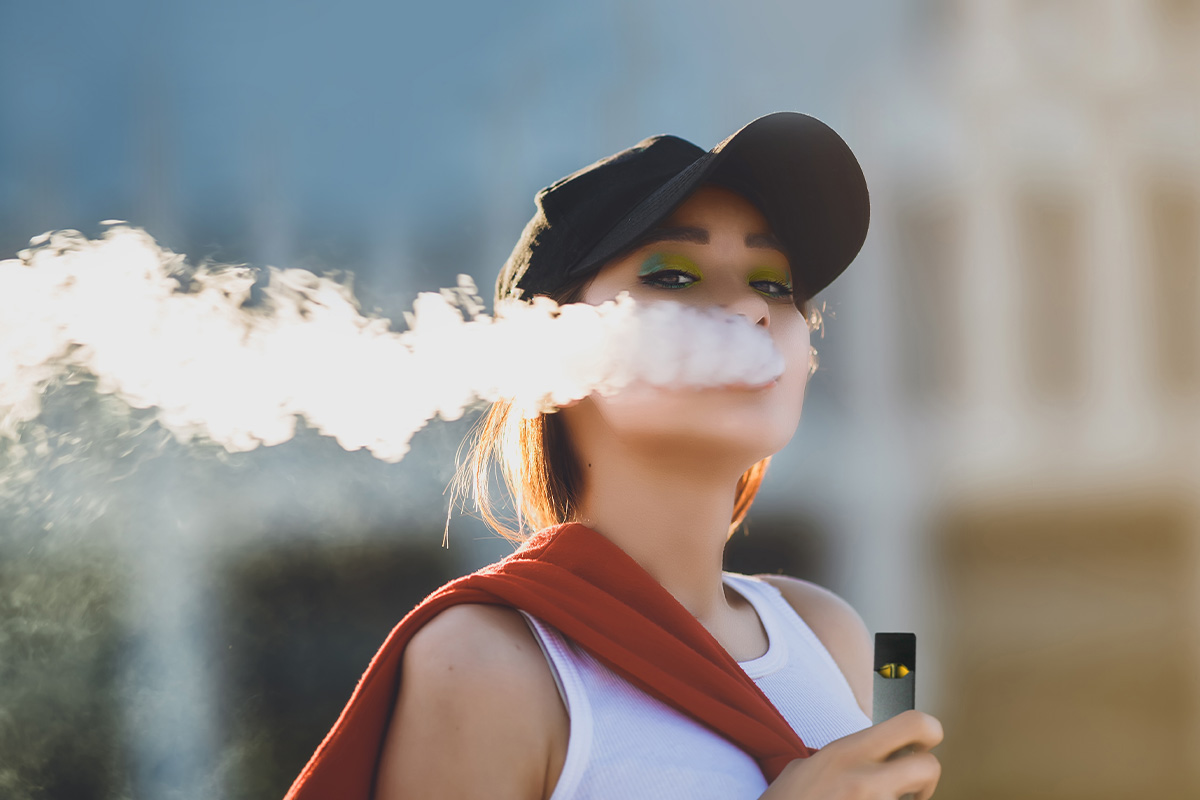 A new study shows the correlation between COVID-19 and young adults who are vaping. This includes teens as well. According to the study, the risk for developing the infection was five times higher if the person vaped regularly.
The study also indicated an increase of seven times the risk for young adults who vape and smoke tobacco cigarettes. The study was published in the Journal of Adolescent Health. Because of this information, the government has asked the US Food and Drug Administration (FDA) to remove all e-cigarettes from the market until after the pandemic has been dealt with.
E-cigarettes and Damage to the Lungs
Experts are concerned about the high numbers. They want young adults and teens to be aware that e-cigarettes and vaping devices aren't safe. They come with serious harm that is real.
The evidence isn't astounding, but it is important. It is well-known that e-cigarettes can harm the lungs as well as the immune system. In 2019, there were numerous cases of a mysterious lung illness associated with vaping. Many people got sick from the illness after vaping, and several people died.
There is another correlation between vaping and COVID-19. According to researchers, the SARS-CoV-2 virus that causes COVID-19 needs a pathway to get into the body's cells. It is believed that e-cigarettes might make the pathway easier to access.
Another risk is that teens and young adults often share vaping devices. If one person is positive for COVID-19, the next person using that device could become infected as they inhale the virus right into their lungs. Exhaling from the vaping device could also cause people nearby to become infected.
The government is interceding in light of this news. The Subcommittee from the US House Committee on Oversight and Reform is calling on the FDA to get these products out of the hands of consumers. The subcommittee is the Economic and Consumer Policy.
This information goes along with a study from China that showed smokers in that country developed more serious symptoms and had to be hospitalized more often than other patients.
Young People Who Vape and Smoke are At Risk
An online survey was handed out in early May to teens and young adults under the age of 25. About half of the 4300 surveyed admitted to using e-cigarettes. The study showed that those who vaped had about three times the likelihood for being tested for COVID-19. Those who vaped and smoked had a five times higher rate of developing symptoms of the virus. These symptoms include coughing and fever as well as difficulty breathing and feeling fatigued.
Many young adults are already hooked on vaping and e-cigarettes. However, there are some programs that are tailored just for younger adults.
Some researchers also say that a direct correlation between e-cigarettes and COVID-19 hasn't been made. While they believe that tobacco products do cause damage to the respiratory system and increase the infection rate, they cannot say for a fact that it causes an increased risk directly. However, all can agree that it appears that those young people who are using e-cigarettes are at a high risk for developing the coronavirus and possible complications.
FDA Sets Limit for Acceptable Amount of Arsenic in Baby Cereal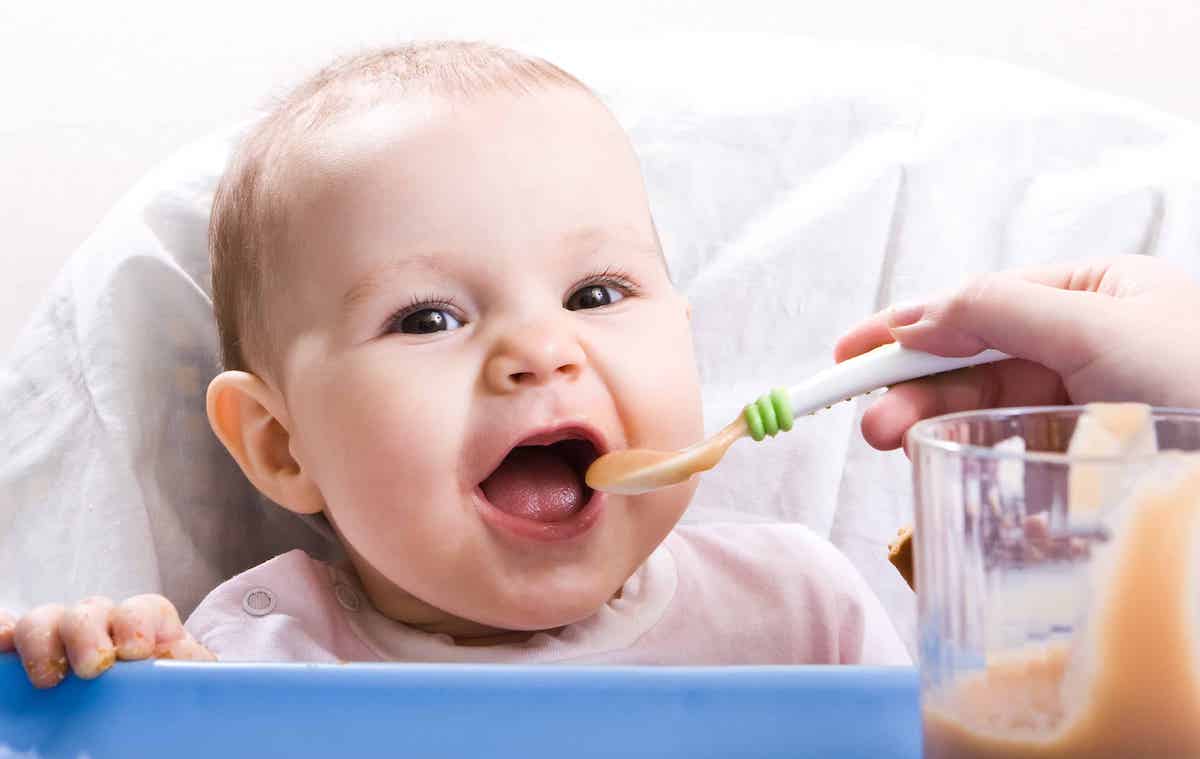 Cereal can contain arsenic from the grains it uses, but rice cereals are often higher in this toxic substance. The FDA has issued a limit for the amount of arsenic that can be found in rice cereal for infants. It is the first limit the agency has set up for arsenic in any food.
Arsenic in Baby Cereal
Rice is a grain with a high absorption rate for arsenic. It can end up with 10 times more of the metal than other grains. Because rice cereal is usually one of the first solid foods given to babies, it can have a significant impact on development.
Babies may eat multiple servings of rice cereal in a day, which can lead to exposure to inorganic arsenic, which is toxic. It can damage the neurodevelopmental system and harm their IQ.
Arsenic in rice cereal isn't a new issue. Testing revealed that over 60 percent of rice cereals and other products have arsenic in them back in 2012. Since then, agencies have called for limits on the amount found in these products. Now, eight years later, the FDA has determined a limit of 100 parts per billion for arsenic in infant rice cereal. Other agencies have called for a lower limit.
While this limit is important news to manufacturers of baby cereal, it's not enforceable. It is voluntary for manufacturers to follow these guidelines. The FDA conducted tests in 2018 on baby rice cereals, looking at the amount of arsenic present. About three-fourths of the products were at or below the new 100 ppb limit.
While critics believe this is an important first step to controlling the amount of arsenic that enters an infant's system, they say more still needs to be done. Other products should be included, according to consumers advocates. Apple Juice is another product of concern. Experts believe it should be treated the same as drinking water with a limit of 10 ppb.
The Dangers of Arsenic
According to consumer advocates, limits should be given for all heavy metals, including lead and cadmium. The goal should be lower to reduce risk for children.
Arsenic is a natural element, which means it occurs in nature. It can get into the food supply through the soil as well as in the water and air. Contamination can happen with mining or fracking. Volcanoes that erupt can create an increase in arsenic at the surface of the earth.
Long-term exposure of arsenic has been linked to certain types of cancer and skin disorders. Even short-term exposure can lead to nausea and vomiting and other side effects. Young children have a higher risk for learning and development issues, which is why the FDA monitors products for infants and younger people at a higher rate than with other products.
It is important for parents to be aware of these risks and to determine which products are safest for their children. The effects from exposure to arsenic may not be seen right away, but they may be serious.