FDA Sets Limit for Acceptable Amount of Arsenic in Baby Cereal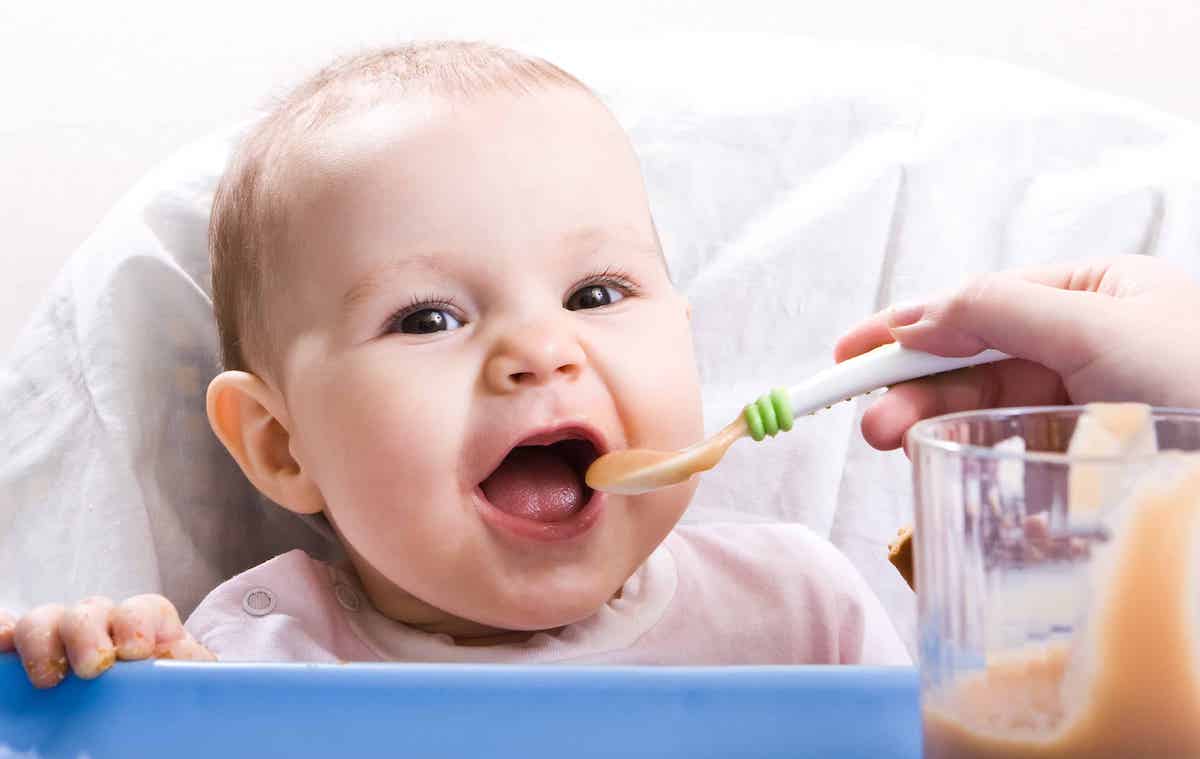 Cereal can contain arsenic from the grains it uses, but rice cereals are often higher in this toxic substance. The FDA has issued a limit for the amount of arsenic that can be found in rice cereal for infants. It is the first limit the agency has set up for arsenic in any food.
Arsenic in Baby Cereal
Rice is a grain with a high absorption rate for arsenic. It can end up with 10 times more of the metal than other grains. Because rice cereal is usually one of the first solid foods given to babies, it can have a significant impact on development.
Babies may eat multiple servings of rice cereal in a day, which can lead to exposure to inorganic arsenic, which is toxic. It can damage the neurodevelopmental system and harm their IQ.
Arsenic in rice cereal isn't a new issue. Testing revealed that over 60 percent of rice cereals and other products have arsenic in them back in 2012. Since then, agencies have called for limits on the amount found in these products. Now, eight years later, the FDA has determined a limit of 100 parts per billion for arsenic in infant rice cereal. Other agencies have called for a lower limit.
While this limit is important news to manufacturers of baby cereal, it's not enforceable. It is voluntary for manufacturers to follow these guidelines. The FDA conducted tests in 2018 on baby rice cereals, looking at the amount of arsenic present. About three-fourths of the products were at or below the new 100 ppb limit.
While critics believe this is an important first step to controlling the amount of arsenic that enters an infant's system, they say more still needs to be done. Other products should be included, according to consumers advocates. Apple Juice is another product of concern. Experts believe it should be treated the same as drinking water with a limit of 10 ppb.
The Dangers of Arsenic
According to consumer advocates, limits should be given for all heavy metals, including lead and cadmium. The goal should be lower to reduce risk for children.
Arsenic is a natural element, which means it occurs in nature. It can get into the food supply through the soil as well as in the water and air. Contamination can happen with mining or fracking. Volcanoes that erupt can create an increase in arsenic at the surface of the earth.
Long-term exposure of arsenic has been linked to certain types of cancer and skin disorders. Even short-term exposure can lead to nausea and vomiting and other side effects. Young children have a higher risk for learning and development issues, which is why the FDA monitors products for infants and younger people at a higher rate than with other products.
It is important for parents to be aware of these risks and to determine which products are safest for their children. The effects from exposure to arsenic may not be seen right away, but they may be serious.
Excedrin Issues Recall for Headache Medicine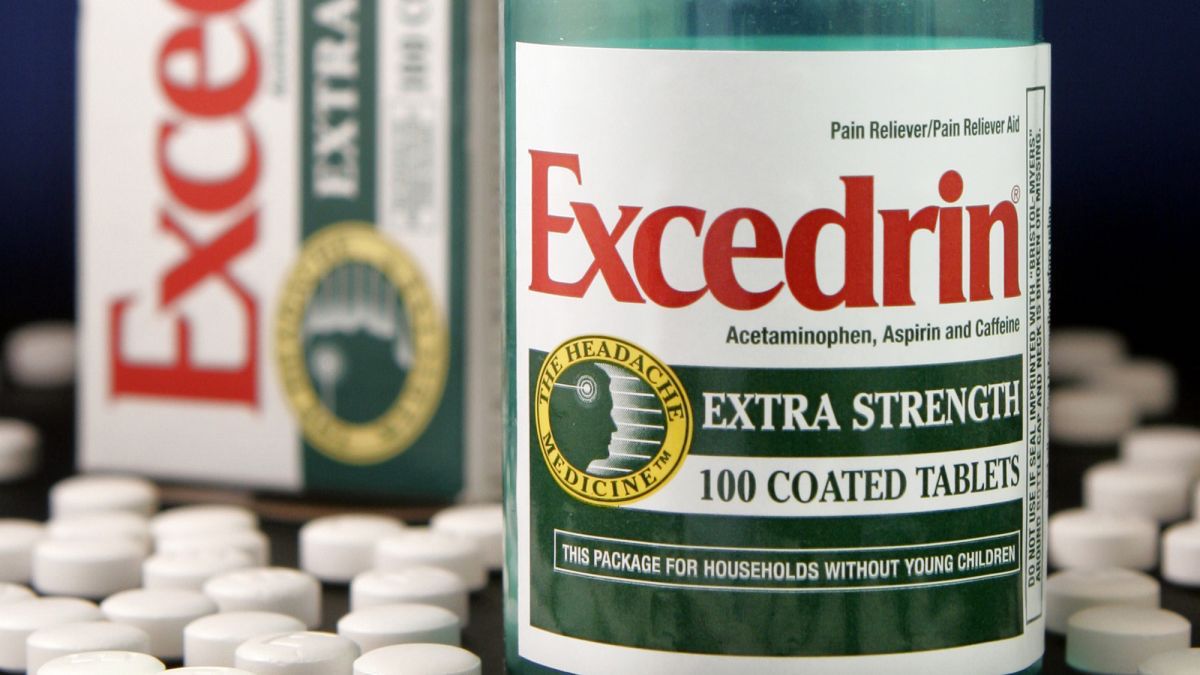 Less than a week before what is known as the biggest hangover day of the year on New Year's Eve, one of the biggest manufacturers of OTC headache medicines has issued a major recall. Excedrin is recalling five different brands, which was announced the day before Christmas Eve, December 23.
This recall includes Excedrin Migraine Geltabs and Caplets as well as Excedrin Extra Strength Caplets, Excedrin Tension Headache Caplets, and Excedrin PM Headache Caplets. The reason for the recall was for a failure to meet child resistant packaging requirements. Some of the medications may be able to develop holes in the bottom of the containers, which would give easier access to children. They could consume the pills, which could cause poisoning.
The Poison Prevention Packaging Act requires medications with the ingredients acetaminophen and aspirin to be in child resistant packaging. Almost 434,000 bottles were recalled. The bottles impacted by the recall have been on the market between March 2018 and September 2020. Bottles included in the recall include those with 50-, 80-, 100-, 125-, 250- and 300-count packages.
No reports of injury have been made so far, but it is recommended that consumers store the medication out of reach of children. They should also check the bottoms of the bottles. If you find a hole in the bottle, contact the company for a refund. You can call 800-468-7746 for further instructions.
Dangers of Overdose
An overdose of this kind of medication could have serious and potentially fatal effects. The first signs of an overdose of Excedrin from the acetaminophen include nausea and vomiting, loss of appetite, sweating, confusion, weakness and stomach pain. If not treated, it could cause pain in the upper stomach, yellowing of the skin or the whites of the eyes, and dark urine. You may also notice headache, hallucinations, a fast or slow heart rate, diarrhea, ringing in the ears and convulsions.
An overdose of this medication can lead to liver damage or death. If you find that a child has taken the medicine or suspect it may be the case, call Poison Control immediately. Immediate emergency medical attention is necessary.
The interactions between Excedrin and other medications with aspirin or acetaminophen can be serious and dangerous, which could lead to a fatal overdose. These two ingredients are found in other medications, which makes an overdose of Excedrin even more dangerous.
It is also possible that a child may have an allergic reaction to taking Excedrin. Symptoms include swelling of the face, tongue, lips or throat, difficulty breathing, and hives. Take any complaints seriously and get help right away.
Another rare reaction to medications which contain acetaminophen include a skin issue, which causes peeling and blistering. It can happen even if you've taken the medication before with no problems. It can cause you to feel light-headed, agitation, panic, confusion and bleeding.
More common side effects from this medication include upset stomach and feeling anxious or depressed as well as insomnia. If you are concerned that a child may have taken the medication, get medical attention as soon as possible.
Study Shows Lung Damage in One-Third of E-Cigarette Users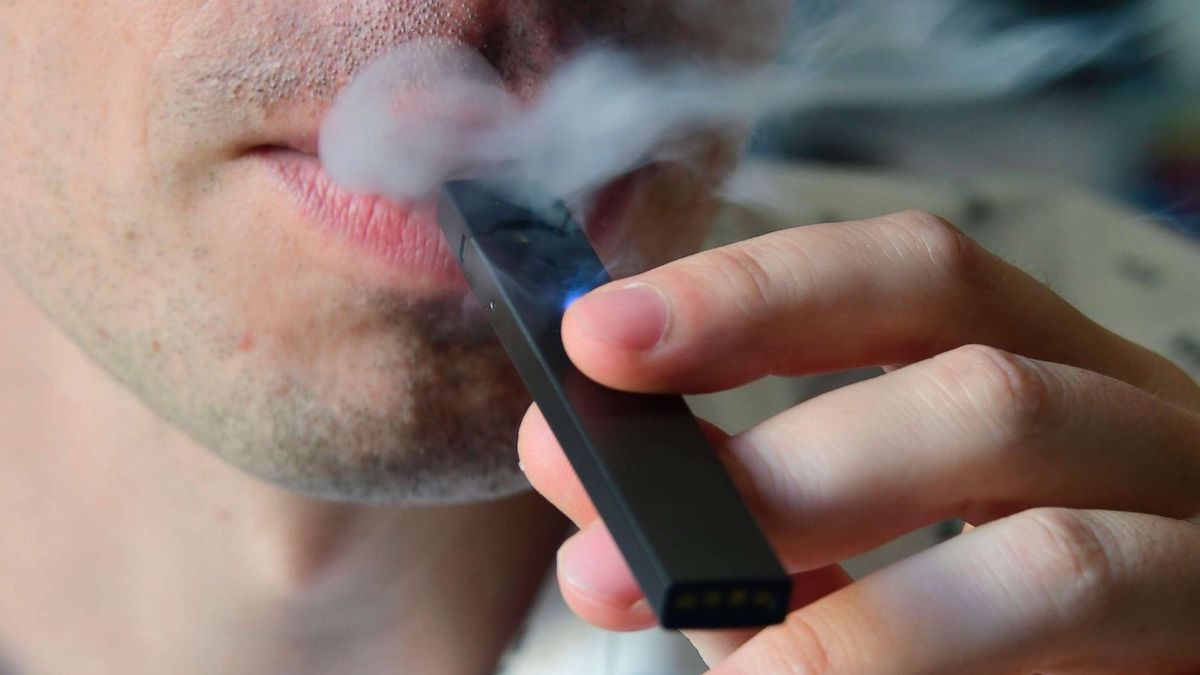 A new study indicates that about 33 percent of people who vape have symptoms that are usually associated with lung damage. In fact, the report shows that they have at least one and possibly more of the five symptoms linked to lung damage.
Information from the Study
Scientists have linked five symptoms to what is known as EVALI or e-cigarette or vaping-associated lung injury. These symptoms include the following:
Cough
Shortness of breath
Stomach pain
Nausea
Chest pain
The study goes on to say that those who chose disposable e-cigarettes had a lower rate of the symptoms. This information indicates that the damage is at least partially related to the ingredients used in the vaping devices. Many users experiment with ingredients that haven't been regulated and use devices that haven't been tested.
According to the researchers, the symptoms were particularly prevalent for those who used flavored products or altered the products. They were surprised at the strong correlation.
The study had over 1400 people who vaped in the year 2016. They listed the devices and products used and reported any symptoms they noticed. Over half, at 55 percent, noted that they had at least one and often more of the symptoms. One-third of the participants reported symptoms that could be linked directly to EVALI, the disease that was named after numerous people fell ill from vaping.
The rate of symptoms reported went up to 70 percent if the devices used e-liquid. They were also 95 percent more likely to report symptoms associated with EVALI if their devices had refillable cartridges. Flavored cigarettes were associated with a 71 percent likelihood of the user reporting symptoms. When users mixed their own e-liquid into the vaporizers, about 40 percent reported symptoms.
This data indicates that the damage is more widespread than just those who used THC or vitamin E acetate, which were both linked to the EVALI outbreak in 2019. The data from this study was scheduled to be presented to the American Heart Association. The US Food and Drug Administration has stated that they plan to increase regulations of e-cigarettes.
Warnings Against Vaping
The researchers continually recommend that people don't vape. If they choose to, the recommendation is to be careful with the products chosen and not to modify them. Users who select refillable cartridges are often more willing to experiment and try new e-liquids as well as different flavors.
According to the National Youth Tobacco Survey in 2020, 3.6 million users are teens and children. Out of those currently using, four-fifths of them have been using flavored e-cigarettes. While the FDA has banned the sale of flavored e-cigarettes, it doesn't include disposable cartridges. Addiction and long-term use are concerns since almost all cigarette smokers started before they turned 20 years of age.
There is still relatively little information about long-term damage since widespread use of e-cigarettes has been recent. It may take several years of research to know the correlation between vaping and lung cancer or other long-term or terminal health issues.
Recall of Saws Sold at Lowe's for Cutting Hazard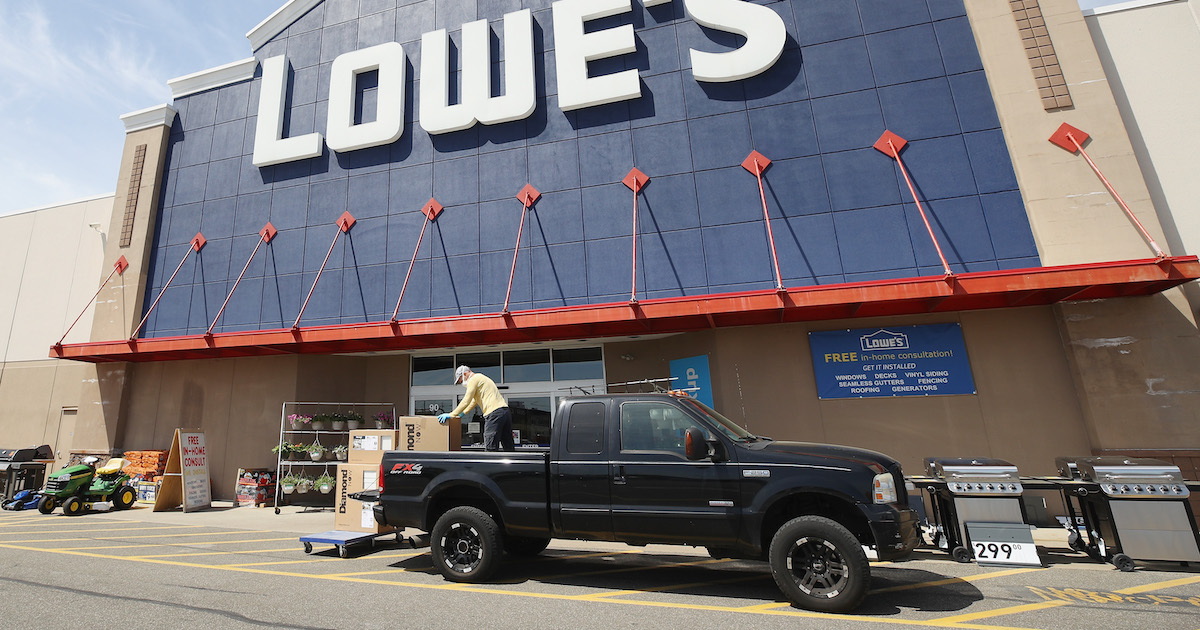 Two saws which are sold at Lowe's have been recalled because of the danger of the user getting cut while using them. These saws are electric cordless models, which are sold in stores and on the Lowe's website.
Saw Recalls
Over 256,000 saws were part of the recall, all of which were distributed by Hongkong Sun Rise Trading. Consumers have been told to contact the distributor to get a free repair. Almost half of the products are Kobalt 40-volt Lithium Ion eight-inch cordless electric pole saws. The recall affected just over 106,000 models because the switch may not work correctly with a heavy load. If this happens, the saw may keep running after the user takes their finger off the trigger. This increases a risk of laceration to the person.
The rest of the saws involved in the recall are also Kobalt 40-volt electric cordless chainsaws. They are being recalled because the saws may stay in the on position. They cost around $200 and the products affected were sold between January 2014 and March 2020. The pole saws are slightly less expensive at $180. They were sold between March 2017 and October 2019.
Consumers who own the products may contact Hongkong Sun Rise Trading at 855-378-8826 between 9AM and 8PM ET Monday through Thursday or Friday through Sunday between 9AM and 5PM ET. The distributor asks consumers to stop using the equipment immediately and call for a free repair.
Other recalled products are listed on the website for the distributor: www.greenworkstools.com. Just click on Important Safety Notices to see the full list of recalled equipment. The most previous products were recalled back in 2018, including a Kobalt 80V 18-inch cordless electric chainsaw.
The Dangers of Chainsaws
Chainsaws are a dangerous piece of equipment to use and should be handled with care. It's important to wear proper safety gear when using a chainsaw or pole saw. Even when they work correctly, they carry a significant risk for injury.
Almost half of accidents involving chainsaws happen on the legs with another third involving the left wrist and hand, according to the US Consumer Product Safety Commission. It takes 110 stitches to repair the average injury from a chainsaw.
The typical user of a chainsaw may be in the residential sector with a DIY person trimming tree limbs or cutting other wooden items. Commercial landscapers also use chainsaws on a regular basis and carry an inherent risk for injury due to the frequency of use. They may become tired and not pay attention to what is going on, which could allow the chainsaw to slip.
Even with non-defective products, chainsaws and other saws are dangerous and should only be handled by those who have been adequately trained. If the product is found to be defective, it increases the risk for injury. In any situation, the user should wear protective equipment and not work alone to decrease the risk of damage from these pieces of equipment.