eBay to Remove Inclined Sleepers from Website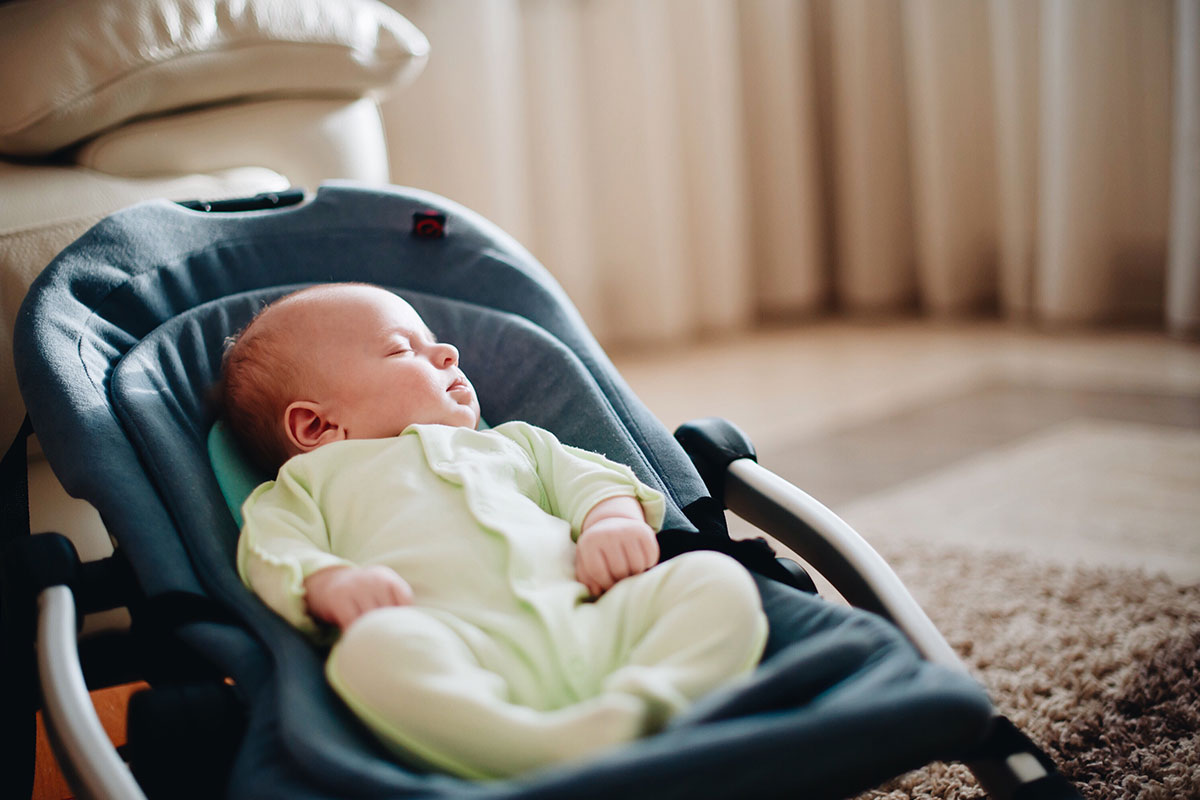 Consumer Reports asks retailers to stop selling inclined sleepers, citing them as dangerous for infants. This request is for online marketplaces as well, and eBay is complying.
eBay will be banning all inclined infant sleepers from the website, not just those that have recall notices attached to them. This action is in response to a letter sent from Consumer Reports to 15 businesses in the retail industry, including eBay.
Dangerous for Babies
Inclined sleepers for infants angle babies between 10 and 30 degrees, which can be dangerous for them when they fall asleep. Consumer Reports has deemed the entire category or infant inclined sleepers as unsafe because of the overall design. Products in this category have been linked to 73 infant fatalities.
These products are dangerous because they put the babies at an incline for sleeping. The infant's head can lean forward, putting their chin down on their chest, which can compress the airway and allow them to suffocate. Other issues with these products include soft bedding and having a rounded surface which isn't in following of the recommendations from the American Academy of Pediatrics (AAP).
eBay has already started enforcing the restrictions and banning products, such as the Hiccapop DayDreamer and Evenflo Pillo Portable Napper. The Fisher-Price Rock 'n Play Sleeper is one of the best known and was recalled earlier in the year. In fact, over five million products in this category have been recalled. Several brands are still available to purchase even though experts have warned against using them.
Multiple organizations have advised parents, daycare centers and others not to use any infant inclined sleeper, including the AAP and Consumer Federation of America.
The companies contacted in the letter include:
Amazon
Bed Bath and Beyond
Albee Baby
Craigslist
Buy Buy Baby
Facebook
Macy's
Kohl's
Target
Walmart
Magic Beans
You Are My Everything
Both eBay and You Are My Everything have agreed to remove the products from sale. Other companies have not replied to the letter. One of the concerns with these products is they are marketed as safe for resting or napping, but it only takes a few minutes for a baby to suffocate when they fall asleep. Experts say it's wrong to promote them as safe for any amount of sleep. Babies have suffocated in infant inclined sleepers in less than 15 minutes, according to incident reports.
Along with the risk of suffocation, another danger is with the baby being able to roll over. They roll from their back to their stomach if they are left unrestrained, which is another position which increases the risk of suffocation. They may turn into the side of the device and smother.
The AAP recommends putting babies to bed on a firm mattress with no other bedding. They should be placed on their backs with nothing else in the bed. This is the only position which is approved by the AAP and for doctors until the baby is able to turn over by themselves.
Expert Panel Recommends New Standards for Testing Products for Asbestos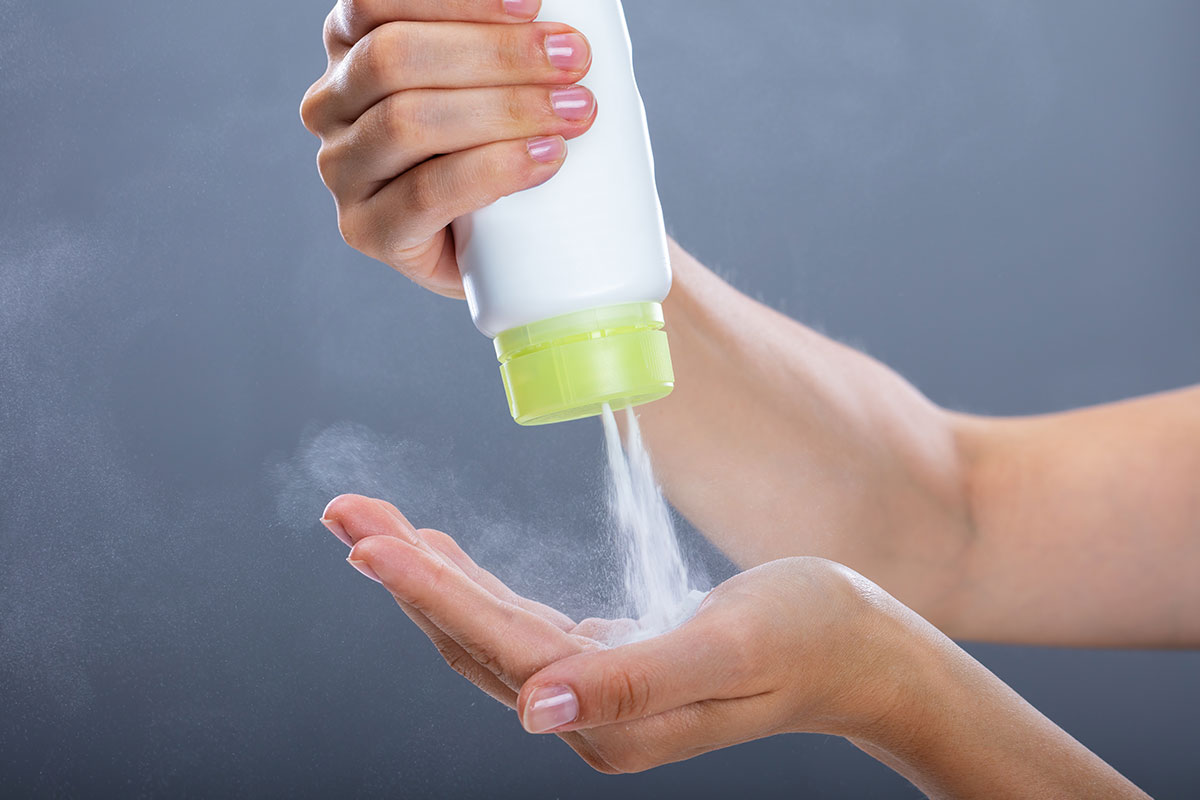 A government panel from the US Food and Drug Administration now says that higher asbestos testing standards is necessary. These standards would be above what has been in place currently.
A New Report
One of the most important recommendations is that all mineral products that are found in beauty and health products should be considered as possibly harmful even if they haven't been classified as asbestos. These minerals could still be breathed in and end up in the lungs.
According to experts, these minerals can cause the same outcomes to the system as asbestos. It doesn't matter how they are categorized. The panel also supports the stance of the World Health Organization that no exposure to asbestos is safe. They advocated for the most sensitive testing methods for cosmetics and talc powders.
The recommendations the panel gave are markedly different from what other advisors have suggested. As recent as 2018, many experts in a meeting sponsored by the FDA played down any possible hazards from asbestos in talc or similar minerals. Scientists and other experts criticized the reports that came from the meeting.
According to the FDA, the panel didn't work with or get recommendations from manufacturers in the cosmetic industry or other groups. A spokesman for Johnson & Johnson said they would be glad to review the information for the best way to test for the presence of asbestos and other minerals in talc.
Danger in Beauty Products?
Asbestos had been found in Johnson & Johnson baby powder back in October 2019. Around 33,000 bottles were recalled. It was the first time in the history of the company that such a recall had occurred. The manufacturer hired an independent lab to test the product and no asbestos was reported to be found. According to Johnson & Johnson, 155 tests were conducted with state of the art methods and no asbestos were found.
Currently, no testing of talc products is required even though talc and asbestos are often found in the same place in the ground. Instead, regulators allowed companies to develop their own safety regulations.
Nothing has changed officially with the report, but the FDA will use it to decide if standardized testing methods are necessary. However, they haven't announced a deadline for the review. Experts do say the recommendations themselves could be used in court cases and to influence other scientific practices.
Asbestos and similar minerals are possible carcinogens, which can cause cancer with prolonged exposure. These tiny particles get breathed in and trapped inside the lungs where they can't escape. Over time, they can scar the lungs and lead to permanent damage, even death.
The significance of the information from the panel may not be fully known until after the FDA has had time to review, but it does lead the way to long-term changes by cosmetics companies that have failed to address the issue in the past. At the very least, it will encourage them to take more responsibility for providing safe products.
Most Patients Wait Too Long for Knee Replacement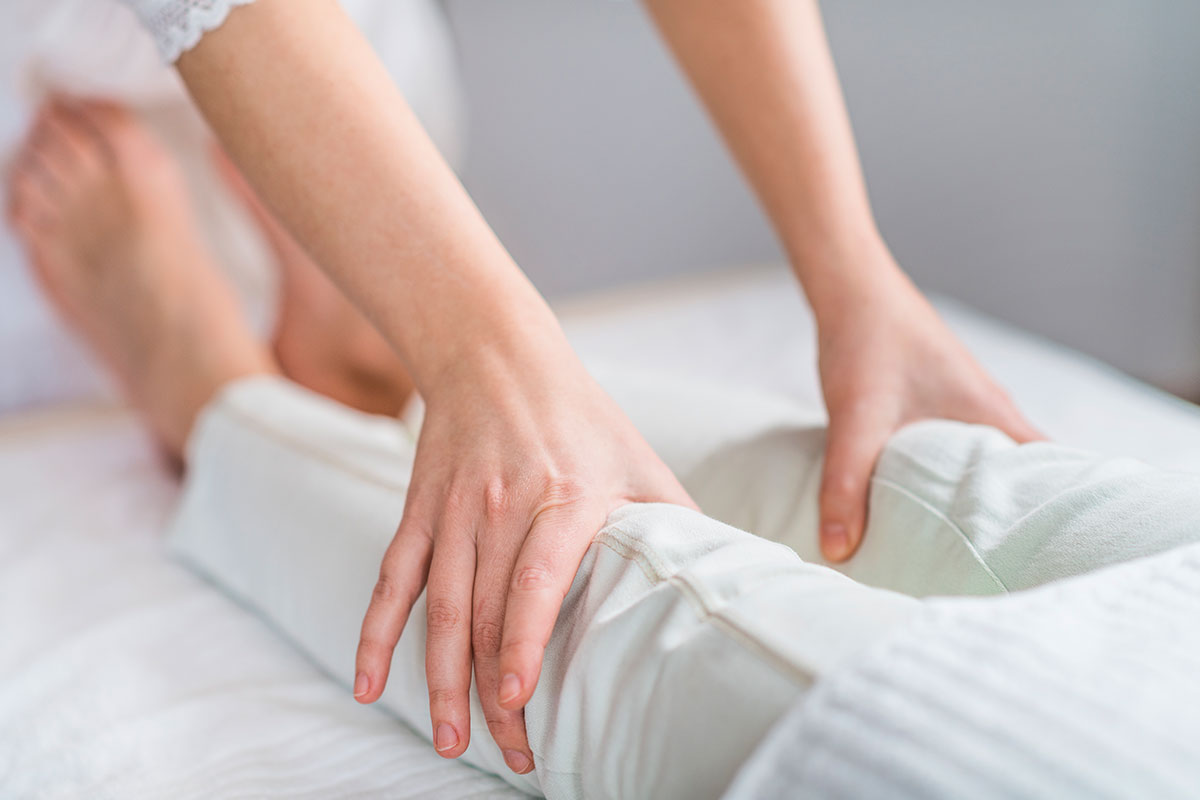 According to a recent study, the majority of people who are experiencing knee pain from osteoarthritis wait too long to have knee replacement surgery. The statistics revealed up to 90 percent should have scheduled it sooner. On the other hand, 25 percent may be scheduled too soon for knee replacement.
When the patient waits too long, the surgery is often not as successful because the person has lost more function. Since they usually aren't as active with the level of pain they're experiencing, they may gain weight and suffer from depression along with other health issues.
This isn't to say that the patient experiences no improvement if they wait too long to have knee replacement surgery. They will likely see some improvement, but it lags behind the average.
For those who get the surgery too soon, they may face more complications and end up with major costs without a lot of benefit. Another concern is that knee replacements wear out, and those patients will likely face a second replacement down the road. That surgery is often more difficult and doesn't have as positive of an outcome.
To determine the best time to have knee replacement surgery, the researchers used several factors to create an algorithm for their test subjects. This included age, amount of pain and stability of the knee. They would consider how wiggly the knee felt based on if the tendons were loose. They also looked at the grinding and clicking sounds that come with knee issues.
The Cost of Knee Replacement
The average cost in the US for knee replacement surgery runs between $12,000 and $70,000, depending on the area of the country where you live. This has become a popular surgery in recent years, and that trend doesn't appear to be changing. According to the American Academy of Orthopedic Surgeons, the rate of surgery for knee replacement will increase by 189 percent by 2030.
It is not only the elderly or senior citizens that are getting this type of surgery. Statistics show that is has increased for people between the age of 45 and 64 by three times while those over 65 doubled.
While there are proponents of the idea of using an objective measure for when it's time for knee replacement surgery, many believe it wouldn't be effective because the decision involves subjective factors, such as pain. Other considerations for the right time for the surgery is the lifestyle and schedule of the patient. They may be taking care of a spouse and not able to take time off to recover from surgery.
A recent study showed that nearly 20 percent of patients who had the surgery weren't happy with how it turned out. In some cases, it was because the results didn't live up to the expectations of the patient.
While knee replacement is obviously a growing trend, every person should discuss the option with their doctor and make a decision based on what's right for them. They shouldn't be pressured into a surgery they aren't ready for and should understand the risks.
Youngest Vaping Fatality was 15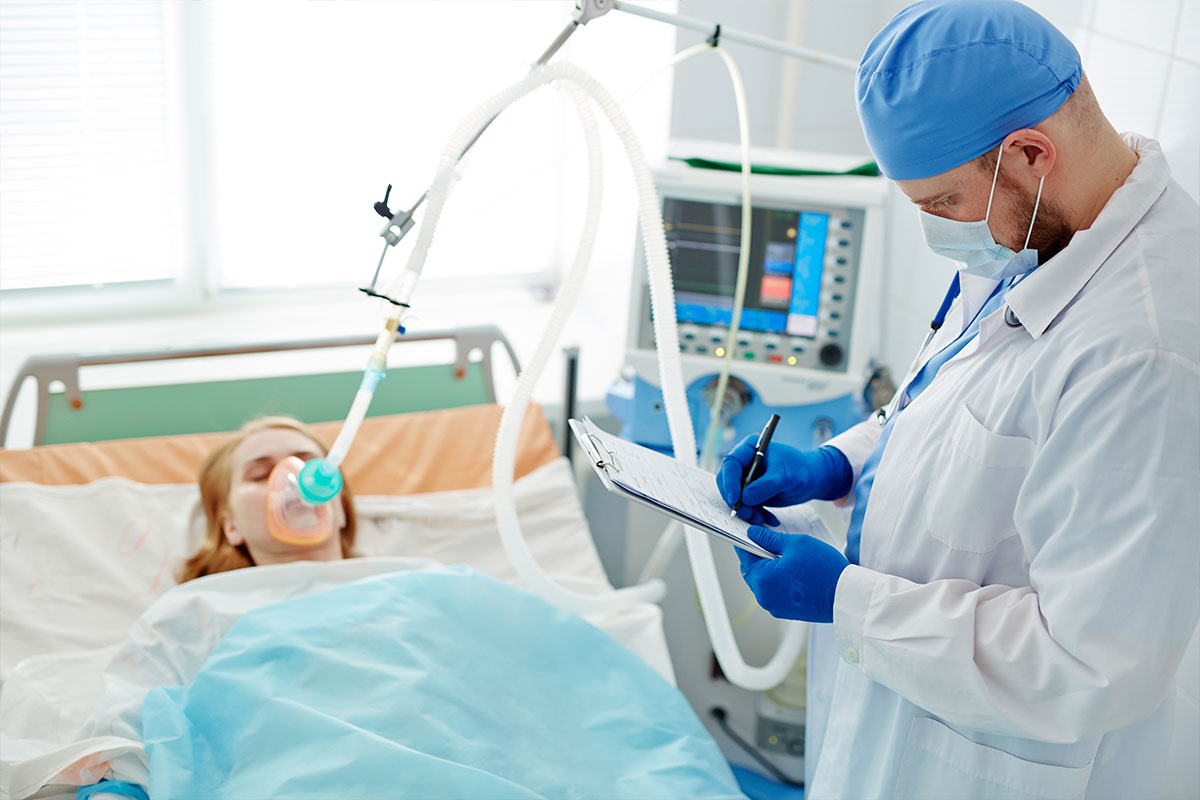 A 15-year-old is the youngest person to die from the lung illness that has been linked to vaping. They were from Texas, and the death was announced on December 31.
Illness Stats Continue to Rise
The death was reported by the Dallas County Health and Human Services. According to the agency, the teen had a chronic medical condition not related to vaping as well. The specific condition wasn't named along with the name of the teen. It was also not reported which products the teen had been vaping.
This marks the 57th death from the vaping illness with 2602 cases of those who have fallen ill from the disease. One of the most alarming stats is the range in age of those affected. Fatalities have been between 15 and 75 years of age with the median age being right around 50.
The good news for this illness is that fewer cases are being reported. On the other hand, other deaths are still under investigation, which means the total could still rise in the coming weeks.
There was a total of 41 new hospitalizations for the first week in 2020 with 59 deaths in 28 states. However, cases have been reported in all 50 states, along with Puerto Rico, the Virgin Islands and DC. Kentucky was the latest state to add a fatality to the list. The illness also now has a name – EVALI, which is an acronym for e-cigarette or vaping product use associated lung injury.
The peak came during September when many of the ER visits involved younger patients, especially men and teen boys. The highest number of deaths by state have occurred in Illinois, Indiana and Georgia with five apiece. Massachusetts and California each have four. Several states have either enacted a ban or are working on one through the state while some counties have taken their own initiative. For instance, Massachusetts has a four-month ban on every vaping product. San Francisco has enacted a similar ban on e-cigarettes. Others, like Oregon, Utah, Michigan and New York State enacted bans on flavored products.
Young Men are Primary Patients
The stats are interesting and concerning for many with 70 percent of patients being male and almost 40 percent between the ages of 18 and 24. Another 26 percent are between 25 and 34 years of age. Dark Vapes was the top brand for THC products while JUUL was at the top of the list for nicotine products.
It has been determined through research that vitamin E acetate is the main cause, which is found in THC products for vaping. The FDA is trying to combat the rise in teen vaping by issuing a ban on the majority of nicotine vaping products that contain fruit or mint flavors. The US Centers for Disease Control and Prevention recommend that people stop vaping, especially if they are using THC products. They shouldn't buy any products off the street. Consumers should also be aware that these products haven't been approved by the FDA to help people stop smoking.